Cambodian petrol station attendant shot in Nakhon Ratchasima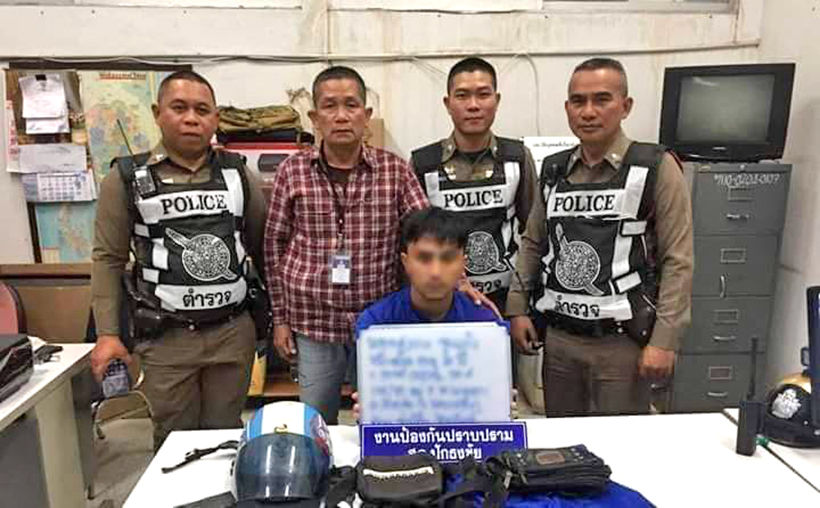 A Cambodian working at a Thai petrol station has been shot in Nakhon Ratchasima. He was resting, sitting at a table at the time of the incident.
The shooting took place on July 27 around midnight in the Pak Thong Chai district.
The 30 year old Cambodian worker was shot in the head from behind by a young Thai man, who then stole money from the dead victim. The incident was captured on CCTV (which we've chosen not to share).
On Sunday Thai police arrested a 23 year old suspect, the son of a Thai policeman. The killer was reported to be a gambling addict by Thai media. Following initial investigations, police say the suspect lost 4,000 baht at an illegal casino, stole his father's pistol and went out on his motorbike at midnight to find an easy target to rob.
When he arrived at the petrol station, he saw the worker was asleep, shot him in the back of the head and escaped with a bag containing around 3,000 baht.
Police say the alleged murderer's father will also have to appear in court as it was his gun used in the incident..
The Cambodian's family are being sought to claim the body.
SOURCE: siemreapdailynews.com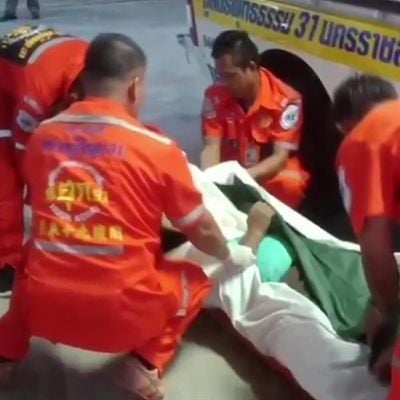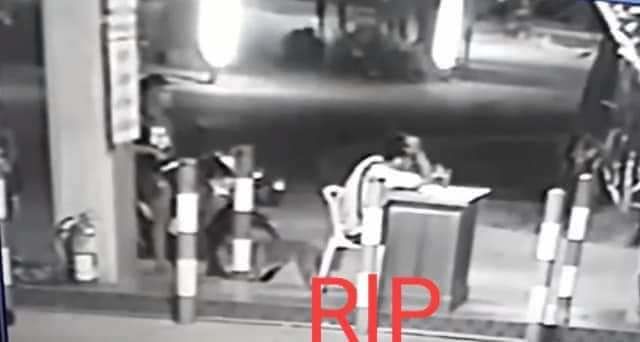 Keep in contact with The Thaiger by following our
Facebook page
.
Dams, politics and greed are killing the mighty Mekong River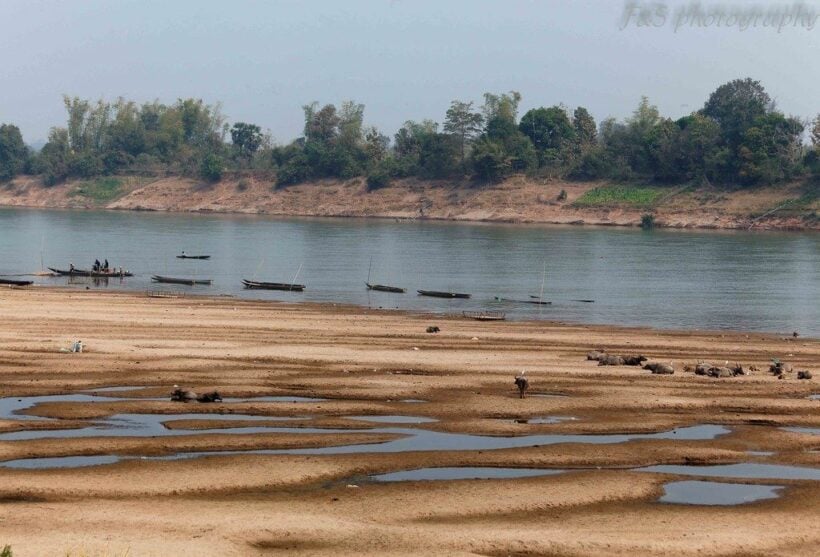 Original story by Piyaporn Wongruang – The Nation | PHOTO: Sophie et Fred
Dr Chainarong Setthachua, a lecturer and ecology expert at Maha Sarakham University, was at a loss when asked to describe the ongoing Mekong crisis.
"The most disastrous situation in history."
Little is being done by governments despite recent stories and stark photos of the dried-bed of a major river that passes through Thailand, Laos, Cambodia and Vietnam. The Mekong River is the twelfth longest river in the world at 4,350 kilometres. It starts in the Chinese Himalayas and flows through six countries to its mouth in Vietnam and out into the South China Sea.
"We used the river as a political tool and an asset for economic development. Yet, we did not supervise its development, which has resulted in a real disaster. I don't see any solutions because every government is only focusing on building dams, but not on the scars these development plans are leaving behind."
China built the first Mekong dam in 1994, without consulting the Thai river communities downstream. A decade later, impacts from the dam finally kicked in, said Chainarong, who founded the Southeast Asia Rivers Network to track the effects of Mekong water resource management.
Thai communities impacted by dam operations were finally given a voice in development plans, which were being driven by international investment, especially from Thailand. However, as Thai protests grew, investors turned to neighbouring countries including Laos, which declared plans to become the "battery of Asia".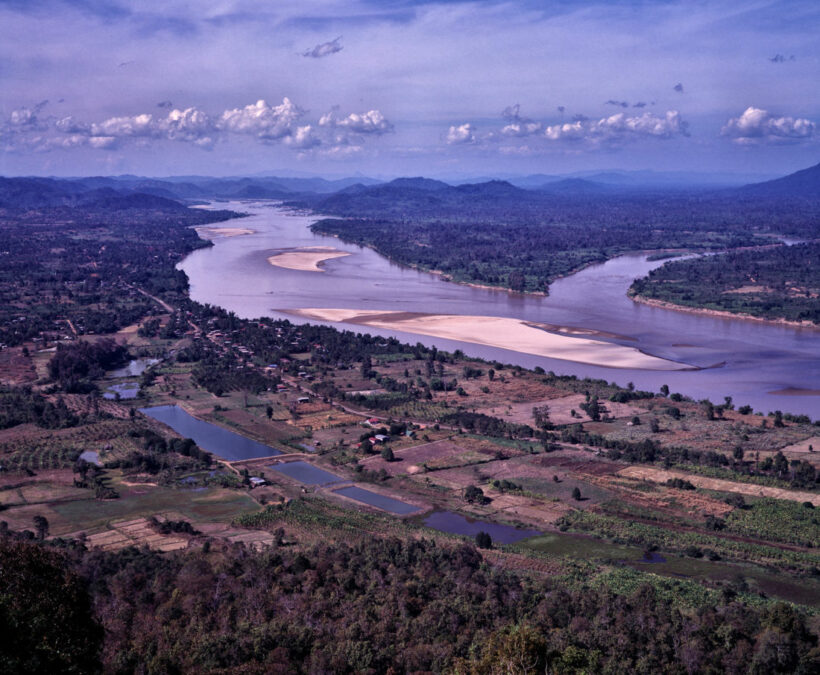 Drought takes Mekong River to its lowest in 100 years, threatening food supply – National Geographic
According to the independent International Rivers organisation, China has completed 11 dams on the upper Mekong since then. The biggest are the Xiaowan and Nuozhadu dams, whose 250-300 metre high dam walls hold back reservoirs of 40 billion cubic metres capacity. Of the 11 dams planned for the lower Mekong, at least three have entered production. Xayaburi Dam in Laos was being tested during July ready to go online in October. Don Sahong is under construction, and Pak Beng is at the pre-construction stage.
But completed dams are already having a dramatic impact. This month, Thais living downstream from the Jinghong Dam woke to find the river level had dropped sharply. No one had warned residents of Chiang Khan district on the Laos border that the dam was undergoing maintenance, dramatically reducing their access to water.
The people in the lower Mekong predict the unstable water level will decimate migratory fish stocks and impact food security in an area where local communities depend on river fish. Studies report that Mekong communities depend on river fish for up to 80 per cent of their daily protein consumption.
A study from the Australian National University states that Mekong Basin dwellers are struggling to find new protein resources as a substitute for the fish. It would take both massive water and land resources, especially in Cambodia, to create new protein substitutes.
Downstream, communities in Vietnam's Mekong Delta decline are suffering coastal erosion and salination of their once-fertile land. Dams are threatening the country's "breadbasket" as locals experience food shortages and are unable to access freshwater for daily needs.
Despite the expanding concerns, the Thai government has not launched serious measures to study, monitor, or prepare remedial plans for people suffering the impact of dams.
Niwat Roykaew, chairman of Rak Chiang Khong conservation group, said that the old [top-down] way of working would not solve any problems, adding that he believed in the power of local people more than the government.
"It's too late to say no to dam building. We have to find a way to live together, find a middle way between the engineering perspective and the human interest."
Read the original article HERE.
Keep in contact with The Thaiger by following our
Facebook page
.
Leonardo DiCaprio praises Thailand for efforts to increase the population of wild tigers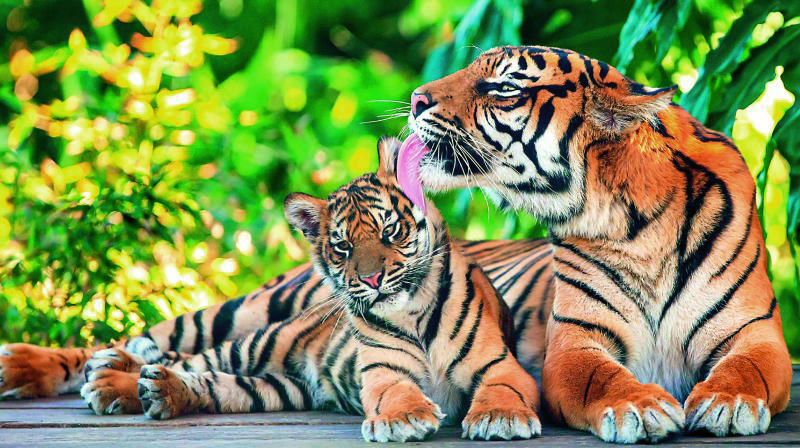 American actor, film producer, and environmentalist, Leonardo DiCaprio, has praised Thailand for its efforts to increase the population of wild tigers in the Huai Kha Kheng wildlife sanctuary in Thailand's western forests.
On Global Tiger Day (July 29), DiCaprio shared his enthusiasm for south east asian tigers.
"In Thailand's Huai Kha Khaeng wildlife sanctuary, tigers are roaring back thanks to a major long-term effort by the government of Thailand, supported by the Wildlife Conservation Society."
"As a result, tiger numbers in the sanctuary have risen dramatically, from 41 in 2010-11 to 66 today – a more than 60% increase.  In addition, tigers moving beyond the boundaries of the sanctuary are providing a foundation for recovering the population across the entire western forest complex of Thailand, with benefits even spilling across the border into the Taninthayi region of Myanmar."
The Leonardo DiCaprio Foundation, along with the World Wildlife Foundation, has launched a campaign to conserve tigers throughout the country, under the auspices of the Save Tigers Now project, which is working to double the global tiger population by 2020.
Meanwhile, six tigers will be sent to Cambodia from India and released into Cambodia's Srepok Wildlife Sanctuary, the last known place a tiger was seen in the sanctuary in 2007.
Cambodia's Provincial Department of Environment director Keo Sopheak told The Phnom Penh Post that India had agreed to export six tigers and release them into the sanctuary to help restore the species.
According to Wildlife Alliance, the last record of a tiger in Cambodia was in November 2007 in Srepok
"According to the plan, we will release six tigers to be brought in from India. The Indian government has agreed to the scheme."
Srepok Wildlife Sanctuary was chosen because experts considered the area to be abundant with food suitable for tigers, such as gaur, banteng and deer, he said.
Global Tiger Day has been celebrated every July 29 since 2010, the last Chinese Year of the Tiger, when it was launched by leaders of the 13 tiger range countries – countries where tigers still roam free – and NGOs working to protect the species from extinction.
The Tiger is a media sponsor for Save Wild Tigers.
SOURCES: The Phnom Penh Post | The Nation
Keep in contact with The Thaiger by following our
Facebook page
.
Worries over drug-resistant Malaria strains spreading from Cambodia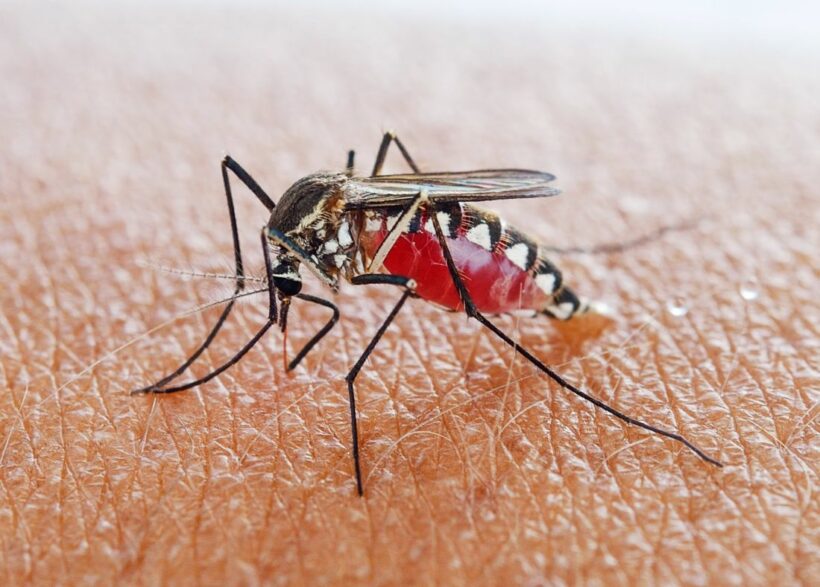 Drug-resistant forms of malaria-causing parasites are spreading across south east Asia leading to "alarmingly high" treatment failure rates of frontline medication.
Scientists say that a strain of Malaria, known as KEL1/PLA1, has evolved and picked up new genetic mutations which may make it more resistant to drugs. They are warning that strains of malaria, resistant to two key anti-malarial medicines, are becoming more dominant in Vietnam, Laos and northeastern Thailand after spreading quickly out of Cambodia.
The scientific group worked with Britain's Wellcome Sanger Institute, Oxford University and Thailand's Mahidol University.
Malaria is caused by Plasmodium parasites and then carried by mosquitoes. According to the World Health Organisation around 220 million people have been infected with malaria as of 2017 and the disease killed 400,000 of them.
Malaria can be successfully treated with medicines if it's caught early enough, but resistance to anti-malarial drugs is growing in many parts of the world, especially in South East Asia.
Researchers found that a strain of malaria had evolved and spread across Cambodia from 2007-2013. This latest research, published in The Lancet Infectious Diseases journal, found it has crossed borders and tightened its grip.
"The speed at which these resistant malaria parasites have spread in Southeast Asia is very worrying," said Olivo Miotto, who co-led the work.
SOURCE: Bangkok Post
Keep in contact with The Thaiger by following our
Facebook page
.