A cocktail of beer and insulin blamed for ATM robbery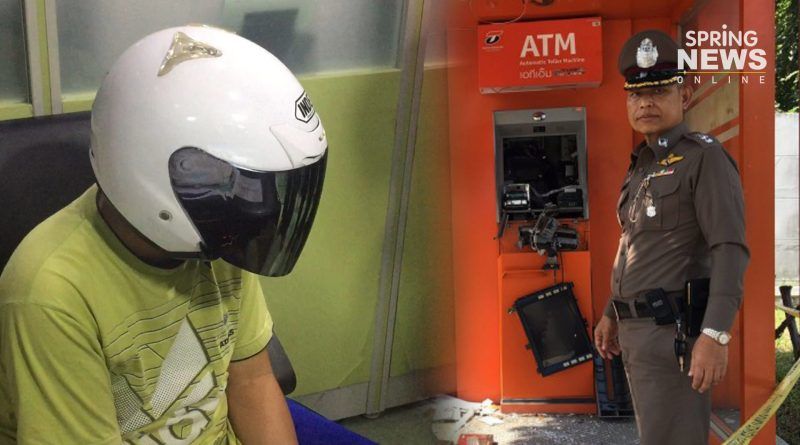 PHOTO: Sanook.com
"After the combination of beer and insulin, Prakit grabbed a metal pole and drove his motorbike to the ATMs."
A diabetic man is blaming his insulin injections after going on an ATM robbery spree. The man had three attempts to break into ATMs in one night, all unsuccessful. The incidents happened in the early hours of October 9. He was was arrested the next day on October 10.
The Sam Dam Police in Bangkok arrested 36 year old Prakit after a short investigation.
He had used a white Yamaha motorbike with no license plates as his "getaway of choice".
Police received information about a man attempting to break into ATMs in the area. He used a metal pole to try and pry the ATMs open, but turns out it wasn't quite as easy as he thought. His efforts contributed approximately zero baht.
The first ATM belonged to Kasikorn Bank, the second to Thanachart Bank, and the last ATM also belonged to Kasikorn Bank. The first 2 ATMs were located near the Bangbon Police Station while the last ATM was located around the Samdam Police Station (possible unwise selections of location).
Police reviewed the CCTV footage and tracked Prakit's route home. They then arrested him and found the motorbike used as the vehicle in the robbery captured by the security footage.
Prakit admitted to attempting to break into the ATMs. He said he'd been drinking 6 to 7 bottles of beer just after having an insulin shot for his diabetes. He told police it made him go crazy "losing all sense of right and wrong".
His sugar level was over 400 so he needed to take the shot right away when he was drinking. After the cocktail of beer and insulin, Prakit grabbed a metal pole and headed to the ATMs.
He insists that he went crazy and lost all sense of right and wrong saying he wore his pants inside out to commit the crime.
Prakit is currently awaiting prosecution.
SOURCE: Sanook.com | Thai Residents
Keep in contact with The Thaiger by following our
Facebook page
.
Sexual assault, not theft, motive for spiked water bottles – Police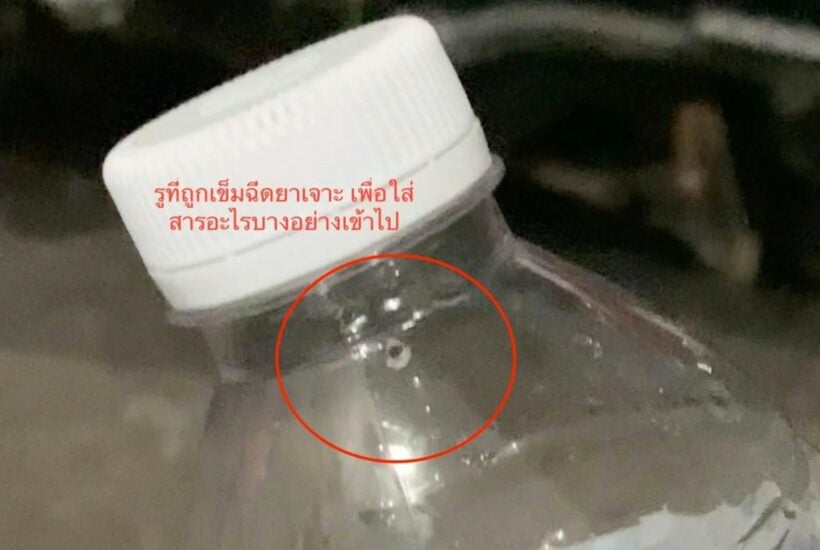 In an unexpected development to a story which has recently made headlines, police in Nonthaburi, just north of Bangkok, now claim sex, rather than theft, was the likely motivation behind the cases of spiked water bottles of joggers at a public park. On Friday police announced progress in the investigation into cases at the park in the government complex, following reports in June of joggers being hospitalised after drinking water from their sports bottles. 9 men have now been questioned and detained by police over alleged sexual activities at Nonthaburi City Hall's park. They were detained as part of an ongoing […]
Report claims air pollution "kills thousands", costs billions annually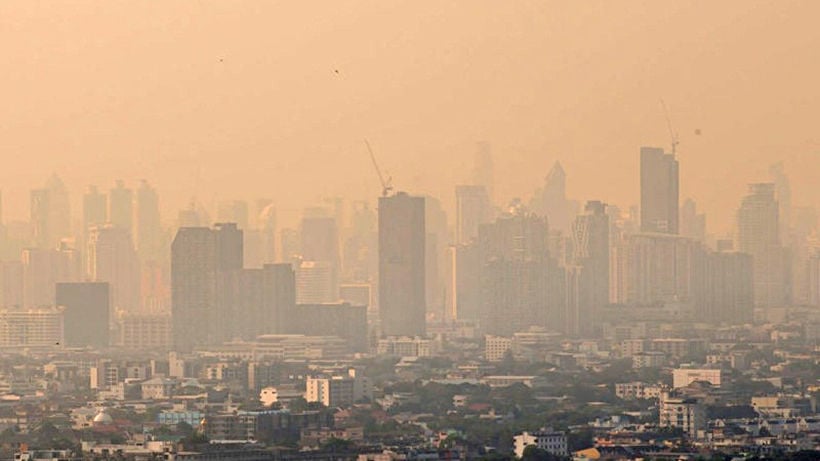 "In mere months, major cities around the world have lost tens of thousands of lives and well into the tens of billions of dollars in economic productivity." New data released by environmental groups makes claims that air pollution in Bangkok alone has caused some 6,800 deaths and an economic loss of 81.4 billion baht so far this year. The data, released online earlier by the Helsinki-based Centre for Research on Energy and Clean Air, Greenpeace – Southeast Asia and the real-time air quality monitor IQAir Air Visual, measured smog in 28 major cities worldwide and used models devised by the […]
Motorcyclist, gazing at phone, plummets from Bangkok bridge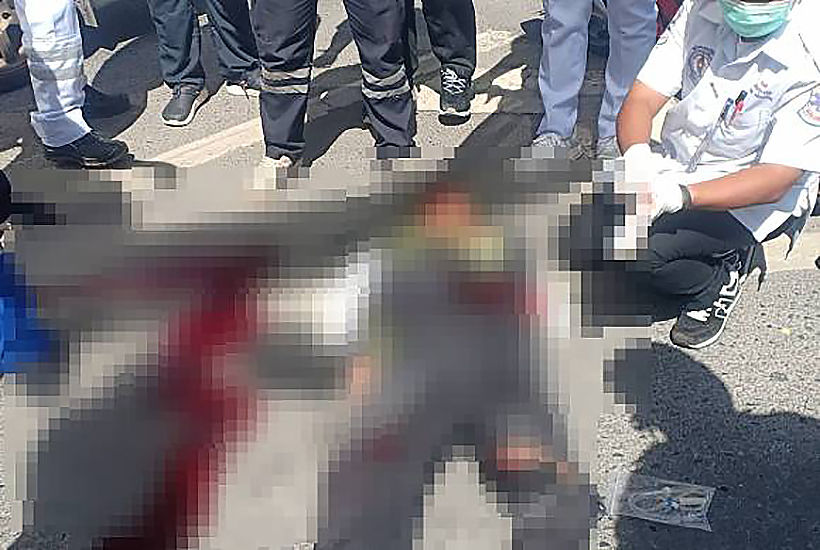 A man is dead after plummeting 10 metres from Bangkok's Rama 3 bridge yesterday. Police and rescue workers were called to an area below the bridge and found the body of a 43 year old motorcyclist, identified only as "Kiatpong." Still on the bridge was his Honda Zoomer-X scooter, and there was evidence of scratches along the bridge wall. He appeared to have been a deliveryman as there was a large delivery box on the back of the motorbike. Witnesses who saw him fall say he was killed instantly. Motorcycles are not allowed on the Rama 3 bridge. Police looked at […]