18 year old daughter allegedly raped multiple times by father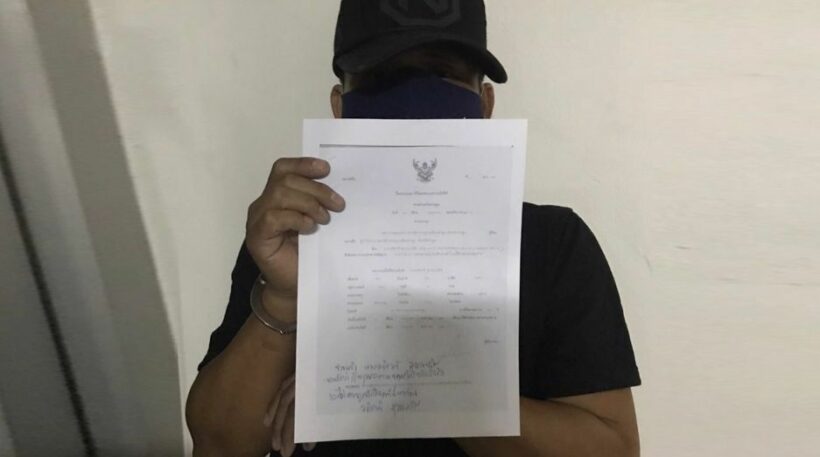 Thai media report that an 18 year old girl was raped multiple times over 8 years by her own father. The victim, identified only as "Mali," filed a complaint with police in the northern province of Lamphun, just south of Chiang Mai, alleging that her 38 year old father 'O' had been raping her since she was 11 years old.
She told police she decided to seek help after became pregnant for 6 months and her father forced her to have an abortion.
She told the police that her father made her take Misoprostol (an abortifacient medicine) but the abortion was not successful. He then became frustrated and injected alcohol into her sexual organs. She told officers it took him 6 attempts before the abortion was successful. After that, the father took the body of the fetus away but the girl didn't know where he disposed of it.
The father reportedly surrendered to police and will be charged with child maltreatment and using violence. He denies the charges.
Thai Rath revealed that O has a history of drug addiction and imprisonment for attempted murder.
SOURCES: Thai Rath| Chiangmai News
Keep in contact with The Thaiger by following our
Facebook page
.
Thai Doctor faces charges in "wombs-for-hire" scandal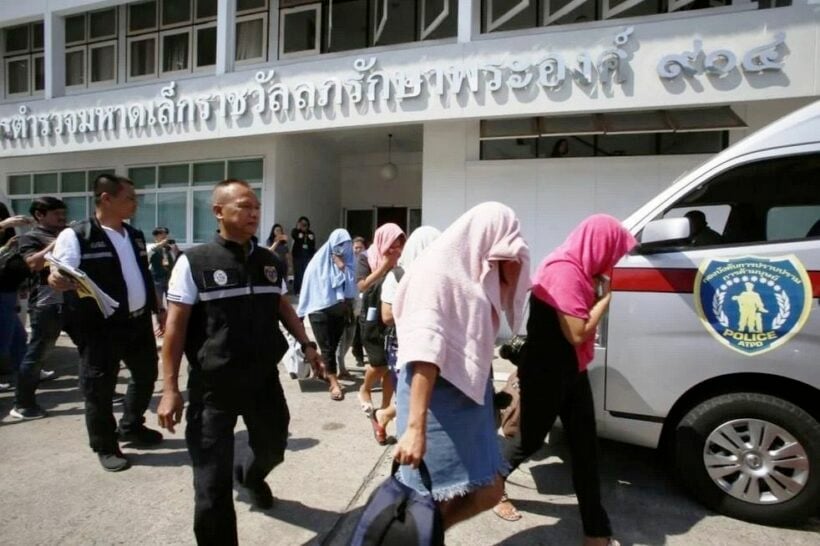 A Thai doctor faces charges of human trafficking and involvement in a Chinese-funded cross-border surrogacy service, using Thai women to carry babies for Chinese couples. Police say that the doctor, whose name is being withheld, previously worked at a state hospital in the Victory Monument area of Bangkok and allegedly provided "assisted-reproductive services" to surrogate Thai mothers, usually at clinics in Laos. The surrogate mothers then returned to Thailand until their third trimester, when they were sent to China to deliver the children.
Due to the Covid-19 pandemic and the closure of all borders, the surrogate mothers are now reportedly having to give birth in Thailand, instead of in China.
4 other doctors at state hospitals will also be invited to provide information to anti-human trafficking police about the racket. A woman, suspected of being a broker who allegedly handles financial transactions for the racket, was arrested in Bangkok on Monday. She was later released on 200,000 baht bail.
In February, police raided a house in Bangkok's Lat Phrao area and found seven Thai women, all of them pregnant, and a 20 day old baby under the care of a woman, who claimed to have been paid 14,000 baht to look after the babies in the house.
SOURCE: Thai PBS World
Keep in contact with The Thaiger by following our
Facebook page
.
Gunman kills 3 at Northern Thailand radio station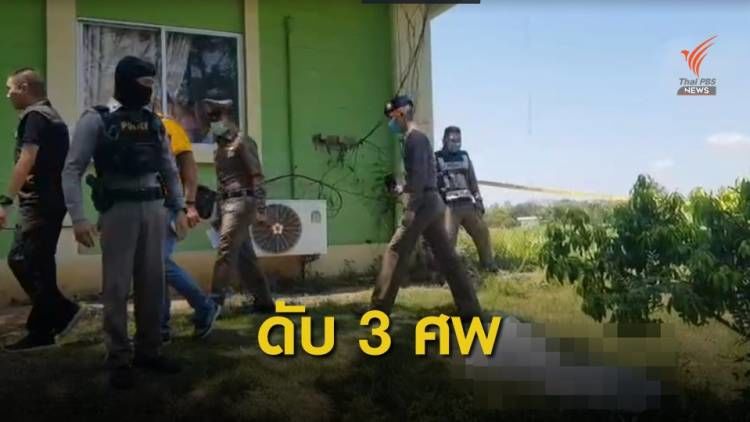 Thai media reports 3 people are dead after a shooting today at the National Broadcasting Services of Thailand radio station in Phitsanulok, Northern Thailand. One other person is injured. Khaosod English reports that the suspected gunman, Win Sonsuk, has already been arrested. He was a staff member at the radio station. He was working as a transmitter engineer.
One of the dead people is the director of the radio station. Another was a senior technician.
Police currently suspect the motive may be a personal conflict with other staff members. He was waiting for police when they arrived at the crime scene. He was carrying two guns at the time of the shooting.
SOURCE: Khaosod English
#เหตุยิงกัน3ศพ#สถานีวิทยุกระจายเสียงแห่งประเทศไทยจังหวัดพิษณุโลก#เจ้าหน้าที่คุมตัวผู้ก่อเหตุเมื่อเวลา 11.00 น.วันที่ 27 พฤษภาคม 2563 ที่บสถานีวิทยุกระจายเสียงแห่งประเทศไทยจังหวัดพิษณุโลก. (สวท.พิษณุโลก) 137/1 ม.5 บ้านคลอง. อ.เมือง จ.พิษณุโลก นายวิม สอนสุข นายช่างไฟฟ้าชำนาญงาน ตำแหน่งนายช่างเครื่องส่ง เกิดอาการคลั่ง ใช้อาวุธปืน ขนาด 9มม. และ .38 รวม 2 กระบอก เป็นอาวุธมีทะเบียนของผู้ก่อเหตุ ไล่ยิงเจ้าหน้าที่ภายใน สวท.พิษณุโลก มีผู้เสียชีวิต คือ 1.นายสานิตย์ บุตรมางกูล ผอ.สวท.พิษณุโลก เสียชีวิตอยู่บริเวณด้านนอกด้านหลังอาคาร 2.นายจิรวุฒิ สุเมธเทพานันท์ นายช่างไฟฟ้า อาวุโส เสียชีวิตอยู่บริเวณกลางห้องโถงของ สวท. และ 3.นายภูมิศรัณญ์ พันธ์ภูมิ นายช่างอาวุโส เสียชีวิตอยู่ภายในห้องจัดรายการวิทยุ นอกจากนี้ยังพบผู้ได้รับบาดเจ็บสาหัสอีก 1 ราย คือ นายปรุง จันทร์แดง ช่างเครื่องส่ง หลังก่อเหตุมือปืนรอมอบตัวอยู่ในที่เกิดเหตุ สาเหตุเบื้องต้นคาดเกิดจากปัญหาส่วนตัวภายในที่ทำงาน#Ch3Thailandnews

Posted by Ch3ThailandNews on Tuesday, 26 May 2020
Keep in contact with The Thaiger by following our
Facebook page
.
Alleged drug runner busted with methamphetamines valued at 18 million baht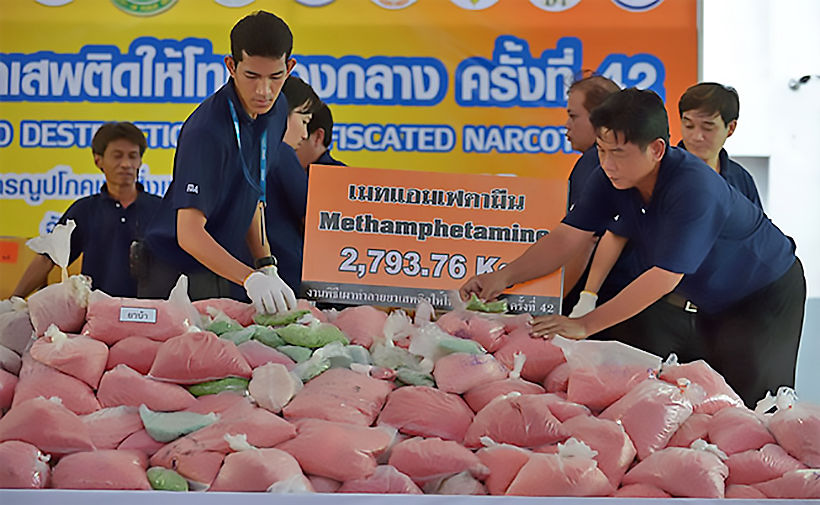 Police in Issan's Maha Sarakham province yesterday announced the seizure of more than 600,000 methamphetamine pills from an alleged drug runner making deliveries. Officers stopped and searched a man seen tossing a plastic bag from his car, and more more than 600,000 methamphetamine pills were found in more bags inside the vehicle. 43 year old Somphan Sri-ubon was arrested after police stopped his car at an intersection in Kantharawichai district on Monday.
The arrest came after investigators were tipped off that drugs were being delivered regularly along the province's Kalamasai-Kalasin road. Police teams were assigned to stake out and patrol the route. One team spotted the driver of a Mitsubishi slowing down about 10 kilometres from the downtown district of Kalasin. The driver threw a black plastic bag into some bushes on the roadside and drove away.
The bag contained 2,000 meth pills. Officers radioed another team to intercept the Mitsubishi. After stopping car police discovered several fertiliser bags containing a large amount of methamphetamine.
Including the 2,000 found on the roadside in Kalasin, a total of 610,000 meth pills were seized. Police valued the drugs at about 18 million.
Upon interrogation, Somphan reportedly confessed that he had collected the drugs at Wat Phum Manorom about 6:30am. He was meant to deliver the methamphetamine pills to 4 locations in Roi Et, Kalasin, Maha Sarakham and Khon Kaen provinces.
Somphan said a Lao drug trader offered him 140,000 baht for the job, to be paid after he completed the deliveries. The Bangkok Post reports that police have extended their investigation based on Somphan's information.
The regional methamphetamine epidemic has ravaged Thailand as prices are at an all-time low. It now costs as little as 40 baht to buy a pill, down from 200-300 baht a few years ago.
SOURCES: Chiang Rai Times | Bangkok Post
Keep in contact with The Thaiger by following our
Facebook page
.