More trouble for ailing Thai Airways as Airbus calls in its debts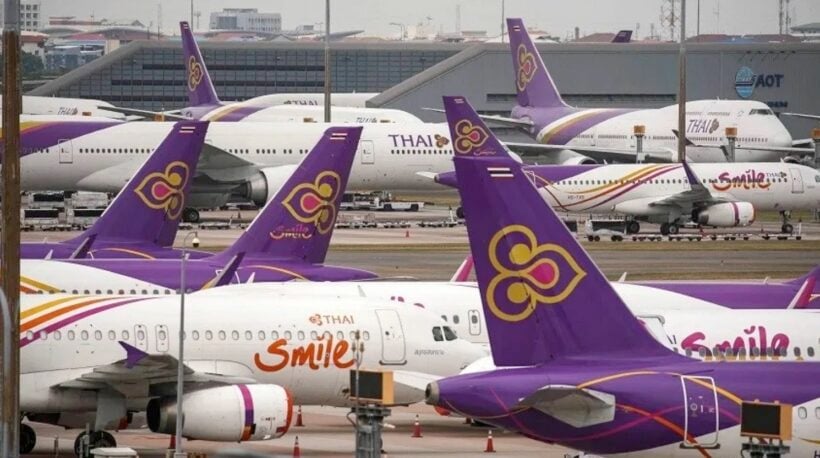 Even as struggling national flag carrier Thai Airways strives to come up with blueprint for financial recovery, Airbus is calling in its debts on 30 aircraft rented by the airline. Thailand's deputy transport minister says the company's debts were checked on May 15, when documents showed that Airbus is trying to collect debts for rental of 30 airplanes as the due date draws near.
He says that PM Prayut Chan-o-cha ordered the airline's rehabilitation via the bankruptcy law rather than pursuing the State Enterprise Policy Office's plan of a 54.7 billion baht loan guaranteed by the government.
Had the government supported its rehabilitation, it would have violated the new State Fiscal and Financial Disciplines Act.
The government has supported the beleaguered carrier for 5 years, but failed to solve the its financial issues, so the bankruptcy procedure is now the best option, according to the deputy minister, who says after the Finance Ministry sells its majority stake, the company will no longer be a state enterprise and will be easier to handle.
The recovery plan must also be filed with the US bankruptcy court to prevent American creditors from seizing all the planes or collecting the airline's assets.
The 53 Airbus aircraft on loaned to Thai Airways comprise six Airbus A380-800s, 12 A350-900s, 15 A330-300s and 20 A320-200s.
SOURCE: Nation Thailand
Keep in contact with The Thaiger by following our
Facebook page
.
Opposition criticises Government for unnecessary borrowing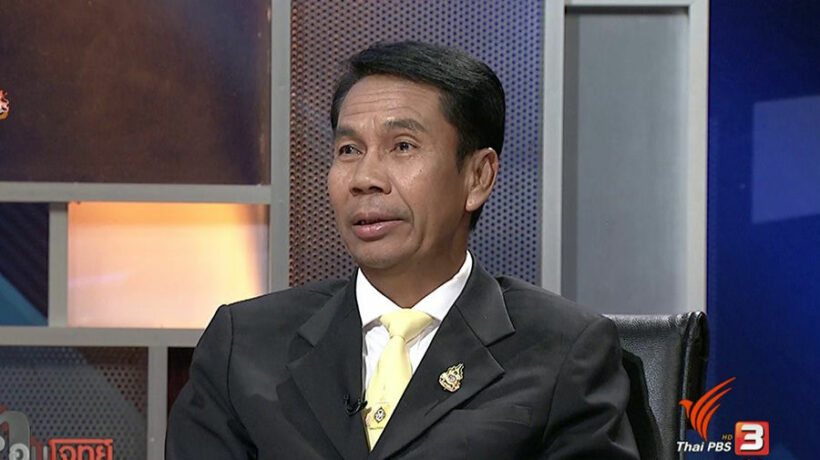 The Pheu Thai opposition party is calling on the government to look to existing funds first before attempting to borrow a trillion baht from as-yet-unnamed sources. Opposition chief whip Suthin Klangsaeng was participating in the last day of the debate on three government decrees concerning the country's finances.
A Thai PBS World report says the government is under fire for still not disclosing how it plans to borrow one trillion baht. Opposition parties say the public should be kept informed about such decisions, given that they will be paying the price for such significant borrowing for a long time into the future. Meanwhile the Thai PM Prayut Chan-o-cha has asked the Thai public to trust him and his government to acquire and handle the money with the interests of the Thai people at heart.
The opposition's Suthin points to neighbouring countries such as Cambodia, Laos and Vietnam as examples of nations that have not had to resort to borrowing huge amounts of money in the wake of the Covid-19 pandemic. He acknowledges that Thai people need help as a result of the significant blow to the country's economy but insists funds should be allocated from the government's existing reserves. He says with some reshuffling of existing spending plans, the government could potentially reduce the amount of money it needs to borrow by as much as 15%.
Suthin also questions the government's motivation in borrowing the money, accusing it of wanting to inject cash into the economy to drive spending, as opposed to compensating the small to medium businesses that have been so severely impacted by the impacts of the Covid-19 lockdowns.
SOURCE: Thai PBS World
Keep in contact with The Thaiger by following our
Facebook page
.
Phuket officially reopens Monday, but with restrictions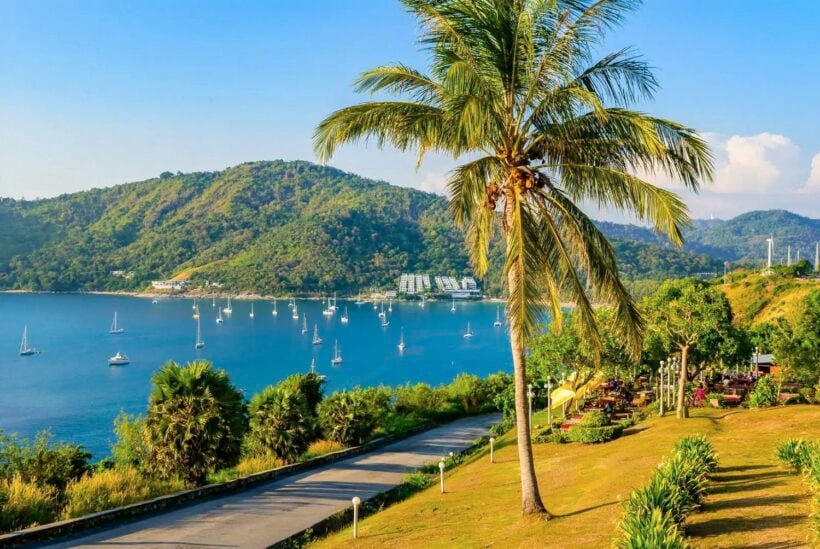 Phuket is scheduled to reopen to outsiders on Monday, to coincide with the start of Phase 3 of the easing of Emergency Decree restrictions enacted to fight the spread of Covid-19. It will also be a pleasant respite for the islanders who have been cooped up on the island since the last week of March.
Phuket's outgoing governor says his administration has sought approval from the Civil Aviation Authority of Thailand to reopen Phuket International Airport to domestic flights, and will resume marine services at 24 of the island's piers from Monday as well.
Permission to reopen the airport has not been given at this time.
Sarasin Bridge, Phuket's only land connection to the mainland, will also be fully reopened for access to and from the island. Since the start of May there has been restricted access across the bridge where some 50,000 people registered to depart the island.
Some restrictions will remain in force: visitors to Phuket from Bangkok, Nonthaburi, Narathiwat and provinces where new infections have been reported in the past 28 days, will be required to enter 14 day home quarantine, unless the they plan to remain in Phuket for fewer than 3 days.
The provincial prison will also reopen for visits from June 8.
SOURCE: Thai PBS World
Keep in contact with The Thaiger by following our
Facebook page
.
Ambassador calls US "better friend" than China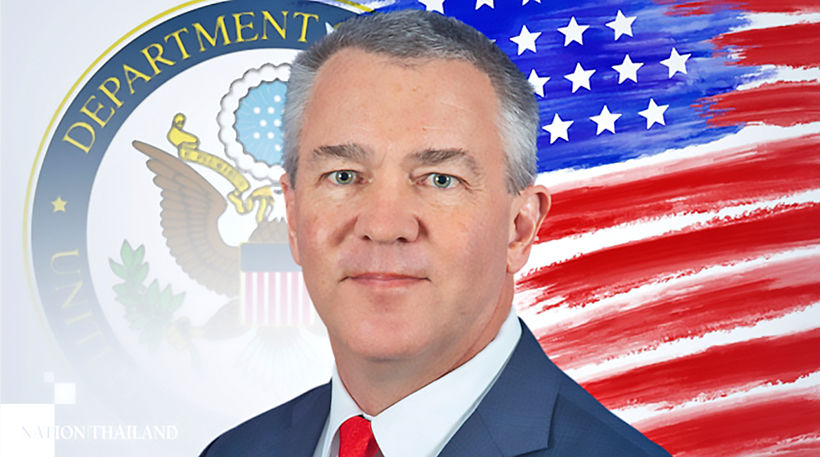 "Nobody will have to take sides."
US Ambassador to Thailand Michael George DeSombre said in an exclusive interview with Nation Thailand that the US spat with China won't affect relations in the region and nations will not have to take sides. He expects more American companies to invest in the Kingdom in the coming months and years, and reiterated that the US is a "better friend" to Thailand and to other ASEAN countries.
Some regional leaders have voiced concern about the growing tensions between the two largest economies, and worry that this feud may force them to take sides. DeSombre responded, invoking political tones, saying that Washington, "for the first time in a long time, is seeing China for what it is, not as we hope it should be".
The US has threatened sanctions on China for imposing what Washington sees as an unfair national security law in Hong Kong.
"So, we see challenges coming out of China and are addressing them directly. Obviously, that creates more tension, instead of ignoring the problems that have been created by the previous administration."
"But at the end of the day, we are not asking anyone to choose between the US and China. And as I said, we view ourselves as a better friend. If you want to be friends with other countries, with China, that's fine. But we view ourselves as a better friend and will continue to demonstrate that particularly here in Thailand."
Asked if the 2 countries will ever find common ground or come to a compromise, DeSombre said there are already some areas that the two countries will continue cooperating on.
"And we look forward to China increasing the number of areas where we do have common ground. Unfortunately, that's not happening much. But we are encouraging them to do so."
"But we do have a trade deal for example, and we are looking forward to them implementing the "phase one trade deal," which is a good example of finding common ground, given the other challenging situations."
While some observers argue that the US has taken a tough stance against China because the US presidential elections are approaching, DeSombre dismissed this notion.
"You should ask China whether the presidential election had anything to do with their decision to suddenly impose the national security law in Hong Kong. That is their choice, not ours."
"Also, I think various activities in the South China Sea, such as militarising islands, sinking Vietnamese fishing vessels among others… those were not our decisions."
Asked if he is concerned about the impact the tensions will have on ASEAN-China and ASEAN-US ties, he said he was not concerned about that, but was worried about other pressing issues.
"One area that we see some concerns about is China's actions that are contributing to drought here in Thailand, such as controlling the flow of water in the Mekong River, and failing to stop precursor chemicals from going to Myanmar, which is allowing massive production of methamphetamine, which is flowing into Thailand. These are our concerns."
Regarding the slowdown of the global economy, DeSombre said he sees an opportunity in the crisis.
"There's always an opportunity in crises, and that is where my discussions with the Thai government have really focused on: using this opportunity to move company operations to Thailand."
"In the last couple of years, we have seen a lot of companies getting concerned about their supply chain, where their manufacturing is located and whether or not they can get the product from that location to where they want to sell them. So, you have a lot of companies looking at, reevaluating their location for manufacturing."
He added that this presents a great opportunity to Thailand, because it's "a safe, reliable, secure location for operation."
SOURCE: Nation Thailand
Keep in contact with The Thaiger by following our
Facebook page
.