12 curfew violators arrested in Pattaya after breaking through a checkpoint – VIDEO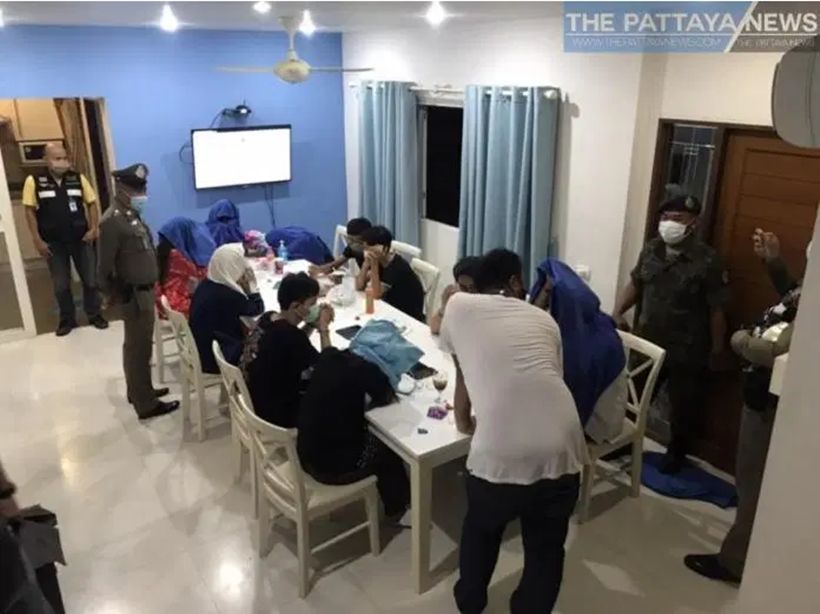 12 curfew breakers were arrested in Pattaya City last night just before midnight after a black Hyundai van vehicle broke through a police curfew checkpoint. Reports suggest that the black Hyundai van ran through the checkpoint, causing Banglamung and Pattaya officers to give chase before eventually catching the suspects at an intersection in North Pattaya.
4 Thai nationals, all under the age of 20, were found inside the vehicle, claiming that they broke through the police checkpoint, as they panicked.
The group claimed that one of the arresting officers had allegedly injured 1 of the teenagers and had to be taken to a local hospital. Therefor 3 of them were taken to a police station for further processing while the other individual was taken to a hospital for an evaluation. Officers then discovered that 8 friends were at a rented villa in a private housing estate on Sukhumvit Road.
Police raided the villa as parties and gatherings are in violation of the current strict Emergency Decree. In total, 12 young Thai nationals were arrested during the event, 8 at the house party and 4 from the earlier vehicle incident. All the teenagers face at a minimum of 2 years imprisonment and up to a 100,000 baht fine for violating the emergency decree.
According the police officers, some of the suspects have allegedly admitted that they had taken Ketamine drugs before the arrest.
All 12 suspects were tested for drugs and will be facing further legal action and charges in addition to the violation of emergency decree rules, according to Banglamung Police.
SOURCE: The Pattaya News
Keep in contact with The Thaiger by following our
Facebook page
.
Italian police seize 14 tonnes of amphetamine valued at 1 billion euros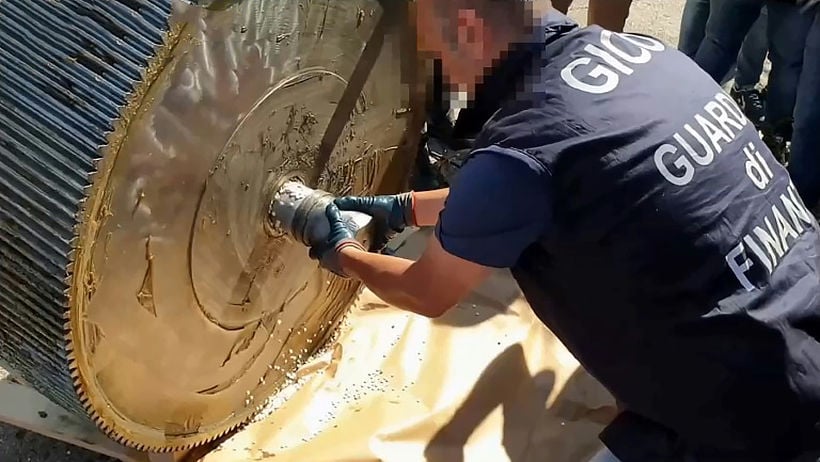 "We know that the Islamic State finances its terrorist activities mainly by trafficking drugs made in Syria, which in the past few years has become the world's largest producer of amphetamines."
Police in Italy today announced the seizure of 14 tonnes of amphetamines manufactured by the Islamic State in Syria, calling it the "biggest seizure of such drugs in the world." The drugs, in the form of around 84 million Captagon tablets hidden inside industrial goods within shipping containers, are valued at about a billion euros (34.7 billion baht), and were intended to be sold on the European market "to finance terrorism," according to a statement from the finance police of Naples.
Police say 3 suspect containers arrived at the port of Salerno, just south of Naples, containing large cylindrical paper rolls for industrial use, as well as industrial machinery. Cutting open the paper rolls and machinery with chainsaws, police found them filled with tablets. Video taken by police showed pills spilling out of the rolls and gearwheels as they were forced open.
Captagon, a brand name, was originally for medical use but illegal versions have been dubbed "the jihad drug" as they are widely used by Islamic State fighters in combat.
"The IS makes extensive use of it in all territories over which it exerts influence and where it controls the drug trade. Once the factories are established, it is easy for IS to produce large quantities also for the world market for synthetic drugs, in order to quickly accumulate substantial funding."
The amount of drugs seized is sufficient to satisfy the entire European market, police told reporters, without providing a time frame. Naples police say a "consortium" of criminal groups was likely involved in the distribution of the drugs, including possibly many clans within the infamous Camorra criminal gangs of Naples.
"The hypothesis is that during the lockdown, production and distribution of synthetic drugs in Europe practically stopped. Many smugglers, even in consortiums, have turned to Syria where production does not seem to have slowed down."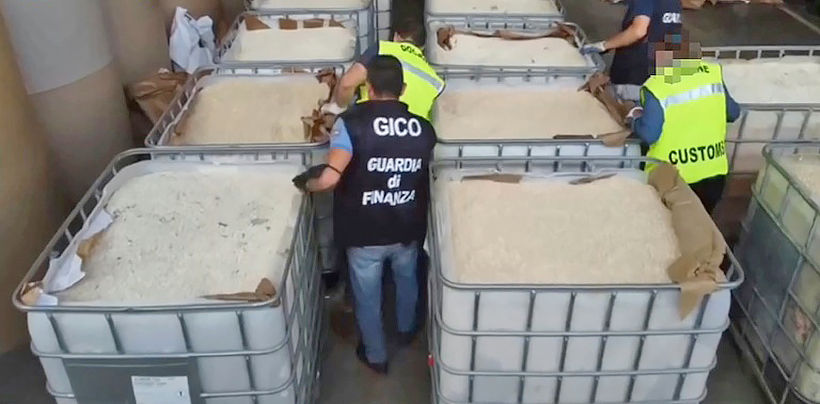 SOURCE: Barron's
Keep in contact with The Thaiger by following our
Facebook page
.
Chon Buri police arrest knife-wielding man allegedly high on methamphetamine – VIDEO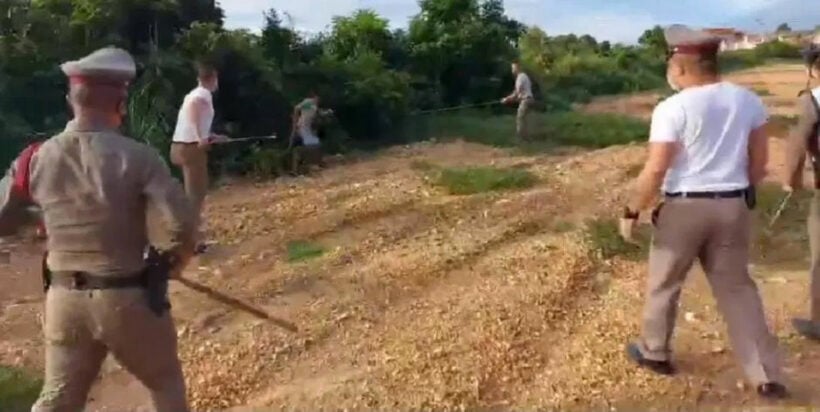 Police in Chon Buri's Banglamung district have arrested a 48 year old man for allegedly threatening local residents and officers with a knife. The man reportedly tested positive for methamphetamine.
The captain of the Nong Prue police told The Pattaya News they arrested 48 year old Sumet Hongjaroen from the northeastern Phetchabun province. He is accused of "erratically brandishing a knife" and running and shouting loudly at locals. Witnesses say they were afraid he might hurt others. He was arrested with the help of multiple officers and was uncooperative, having to be forcibly restrained with a net gun and poles.
Police say Sumet was tested and found to have methamphetamine in his urine.He faces multiple charges including resisting arrest, brandishing a deadly weapon in public and creating a public disturbance. There was no mention of the drugs test.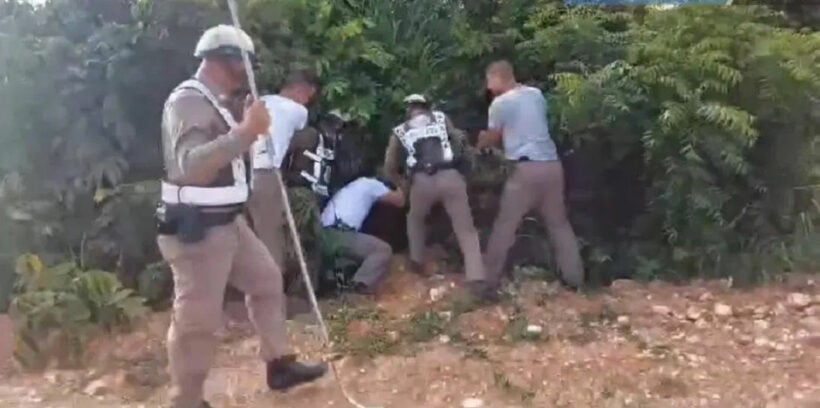 SOURCE: The Pattaya News
Keep in contact with The Thaiger by following our
Facebook page
.
Officials raid 2 Phuket casinos, arresting 87 illegal gamblers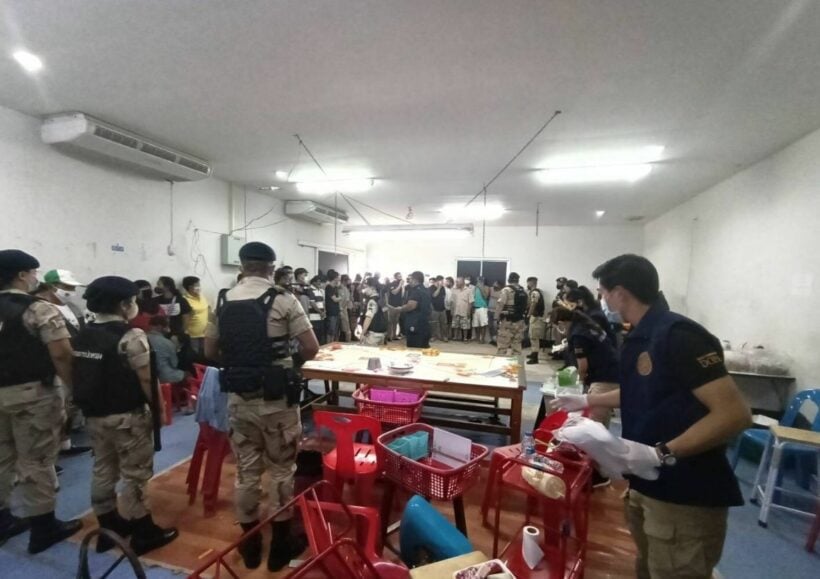 Officials have raided 2 Phuket casinos resulting in 87 people being arrested for allegedly gambling after the island's provincial police received complaints of gambling dens operating around the clock – a violation of the current Emergency Decree which bans crowds.
The first raid took place at about 3:30 pm and was at a casino in tambon Talat Nua of Muang district. The premises provided parking spaces for motorcycles and up to 30 cars, and was fenced on all sides with metal sheets. Officials arrested 45 gamblers-30 men and 15 women. They also seized 62,420 baht that was placed as wagers and a gold necklace that was 15 grams in weight.
Around the same time, a second team raided another casino tambon Sisunthon of Thalang district in Phuket's north. It was also fenced with metal sheets and featured an ample amount of parking space. 42 people- 22 men and 20 women- were rounded up with police seizing 64,260 baht in placed wagers.
All have been charged with illegal betting and violating the Emergency Decree which was recently extended through July.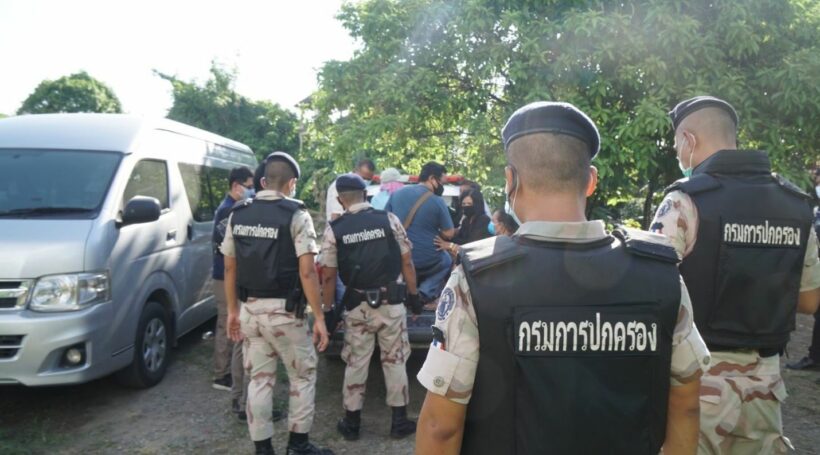 SOURCE: Bangkok Post
Keep in contact with The Thaiger by following our
Facebook page
.