Thai doctors claim drug cocktail treats Coronavirus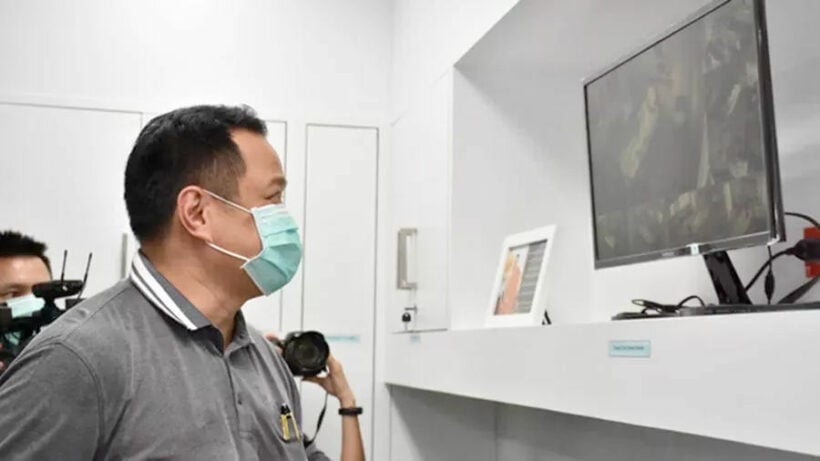 Doctors in Bangkok believe they've discovered a cocktail of drugs that effectively treats the Wuhan Coronavirus. At a media briefing yesterday, the two doctors claimed that a combination of flu and anti-AIDS drugs has been shown effective in treating patients who tested positive for the virus.
The two doctors from Rajavithi Hospital, Kriangsak Atipornwanich and Subsai Kongsangdao, declared the combination a success after a 70 year old woman from Wuhan, who displayed severe symptoms, showed significant improvement 48 hours after the drug cocktail was administered.
But Anthony Fauci, director of the National Institute of Allergy and Infectious Diseases at the US National Institutes of Health, warned only last week there is currently no proven effective drugs to treat the virus.
When the patient tested positive, the doctors decided to administer Oseltamivir, an anti-flu drug used to treat the Middle East Respiratory Syndrome (Mers), together with Lopinavir and Ritonavir, commonly prescribed to HIV-positive patients.
"We checked and found that Mers patients were effectively treated with flu medications. Furthermore we added anti-retrovirals with great results. After 10 days of positive readings, the test finally came back negative 48 hours after administering the medications. The treatment, as well as the recovery, is fast.
"Other coronavirus patients will now be treated with the flu/anti-AIDS drug combination. Especially as this combination has proved to be effective on patients with serious symptoms."
Meanwhile, hospitals in Beijing reportedly used a similar cocktail of antiviral drugs to treat the Coronavirus. It is unclear whether they were successful.
At the media briefing, doctors from the Public Health Minister updated the total number of confirmed cases in Thailand to 19. One has recovered, bringing the total number of treated cases to eight.
SOURCE: Chiang Rai Times
Keep in contact with The Thaiger by following our
Facebook page
.
Schoolboy survives 3rd floor fall from escalator in Bangkok mall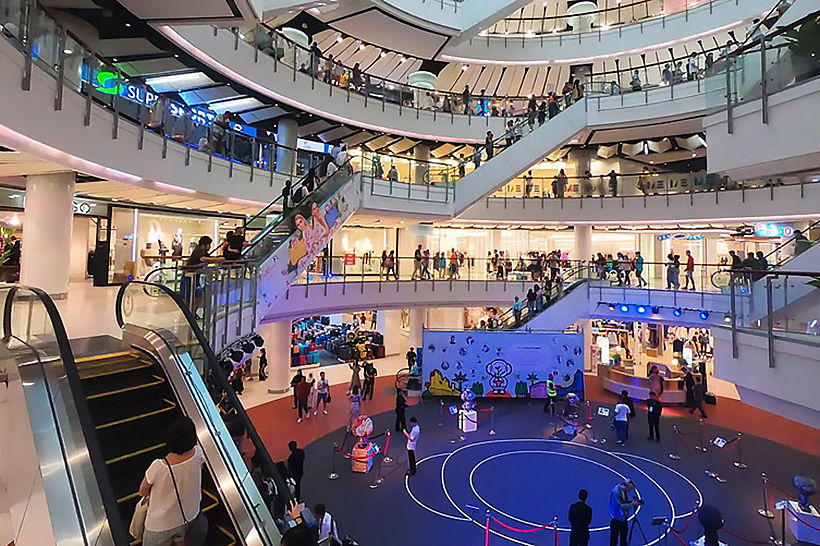 A 12 year old student was seriously injured when he fell from a third floor escalator at CentralWorld shopping complex in Bangkok yesterday afternoon. Police say the student dropped his mobile phone while descending from the third floor, reached out to grab it, over-stretched and fell.
The incident occurred about 2:40pm, according to police. The boy, from a school in Chiang Mai, landed on the first floor,near an airline promotion being presented by popular actress Urassaya"Yaya'' Sperbund. He was rushed into adjacent Police General Hospital.
Police say the injured boy was among 20 students from Chiang Mai who were in Bangkok with three teachers to take part in an inter-schools contest. The boy's condition was reported as "safe."
SOURCE: Bangkok Post
Keep in contact with The Thaiger by following our
Facebook page
.
Major condo developers in Bangkok are looking for rental clients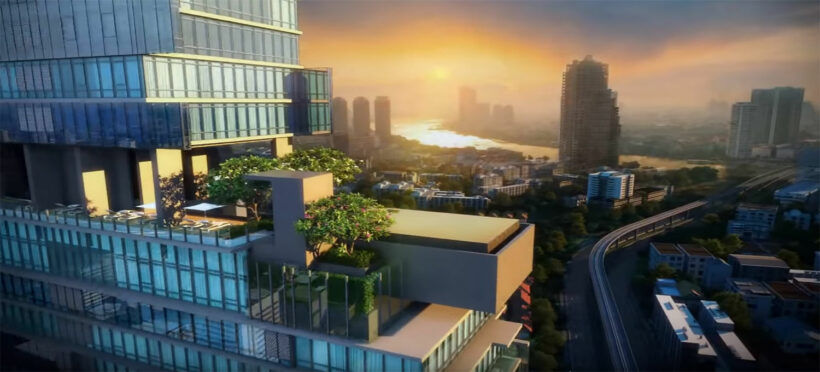 As sales have taken a nosedive since last year, major condominium developers in Bangkok are looking for rental clients.
As an example, L.P.N. Development, which developed condominiums and houses under the Lumpini brand, is offering newly-launched condos for rent. The company plans to attract tenants by offering lower or slightly lower rents than the market price for a 3 year contract. The rented units are then combined and sold together to investors with 5-6% guaranteed rental returns which LPN adds on top to boost sales.
The strategy has been rolled out as some newly-built projects have seen less than 50% sales. Rents that are collected will be used for room maintenance. LPN condominiums that offer this strategy include Lumpini Township Rangsit-Klong 1 (2,700 units), Lumpini Place Rama 3 Riverine (100 units), and Lumpini Park Phahon 32 (100 units), or the total of 2,900 units worth 2 billion baht.
Another Bangkok developer, Supalai, has also unveiled Supalai Smart Solution, which offers a 30 year lease as an alternative to buying freehold, with the price 35-40% lower than purchasing the units. Buyers can pay 20-40 installments to Supalai with 0% interest within the period of 60 months.
Supalai believes this will meet the demands of high-earning customers, senior customers, and foreigners. Condominiums that offer Supalai Smart Solution are in Bangkok, Pattaya, Chiang Mai, Phuket, and Rayong such as Supalai Oriental Sukhumvit 39.
Many developers have seen sales plummet since last year, due to internal and external factors, including slowing economic growth, tighter mortgage regulations, and the strong baht which affects Chinese buyers, who are the major condo investors in Thailand.
SOURCE: positioningmag.com
Keep in contact with The Thaiger by following our
Facebook page
.
Bangkok gunman arrested this morning in Phetchaburi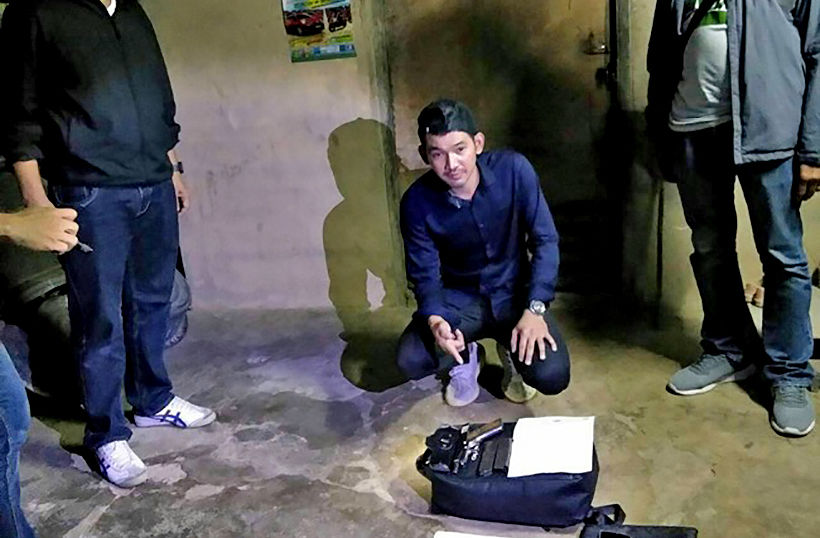 A lone, jealous gunman, who killed his ex-wife in her place of employment in a shopping centre near Victory Monument yesterday afternoon, has been arrested.
The 34 year old gunman was arrested in a home in Phetchaburi, south west of Bangkok, at 4.30am today. He has been charged with pre-meditated murder, illegal possession of a weapon and carrying a gun in public.
He has allegedly confessed to all charges. Police took the man back to the Phayathai police station, near to where the incident happened.
Yesterday, Bangkok police reported the shooting of a woman at the Icon Clinic in the Century Movie Plaza. A bystander was also shot during the incident. The gunman fled the scene straight after the shooting.
The deceased woman was a 28 year old staff member at the clinic. The injured person was a fellow staff member, according to police. Witnesses report seven shots were fired.
Bangkok Metro Police announced that they'd identified the suspect as Danusorn Nooncharoen, the ex-husband of the victim. The gunman reportedly worked in security at the Siam Paragon shopping centre. According to police, the couple divorced last week after 10 years of marriage.
Police speculated that the incident was motivated through jealousy of a new man in his ex-wife's life.
Police reported today that they had found a suicide note from the gunman where he wrote that he was going to kill his ex-wifes' new lover and then kill himself.
The shooting happened 10 days after a deranged Thai army soldier opened fire inside another shopping mall in Korat, north east Thailand. The rampage left 30 people dead, including the gunman, plus another 50+ injuries. It was also 5 weeks after another shooting at a Lop Buri gold shop at the Robinsons Shopping Centre.
Despite all these incidents and the prevalence of guns in the hands of private citizens in Thailand, there has been no discussion from government officials about better gun controls.
Keep in contact with The Thaiger by following our
Facebook page
.