Regional guide: Teaching English in Phuket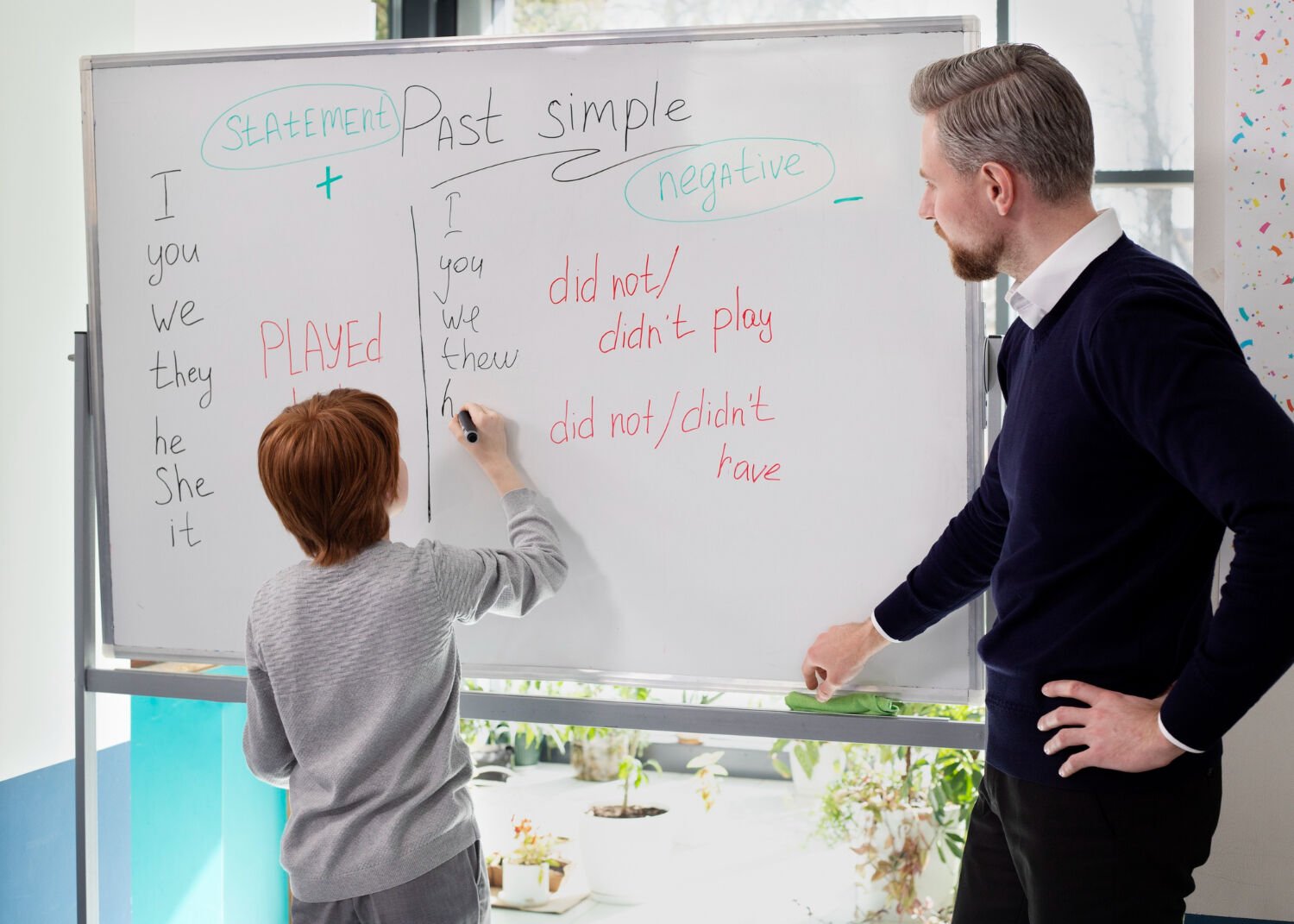 So, you want to live in paradise with an added bonus? We're talking about Phuket, a dreamy tropical oasis in southern Thailand, replete with sun-kissed beaches, legendary street food, and stunning temples. As if this wasn't fantastic enough, imagine immersing yourself in the local community, making a difference in the lives of others, and quite possibly changing your LinkedIn header to "English Teacher." Yep, teaching English in Phuket could be the answer you've been searching for! But how can you do it? Where should you start? Keep reading to find out!
What qualifications should you have?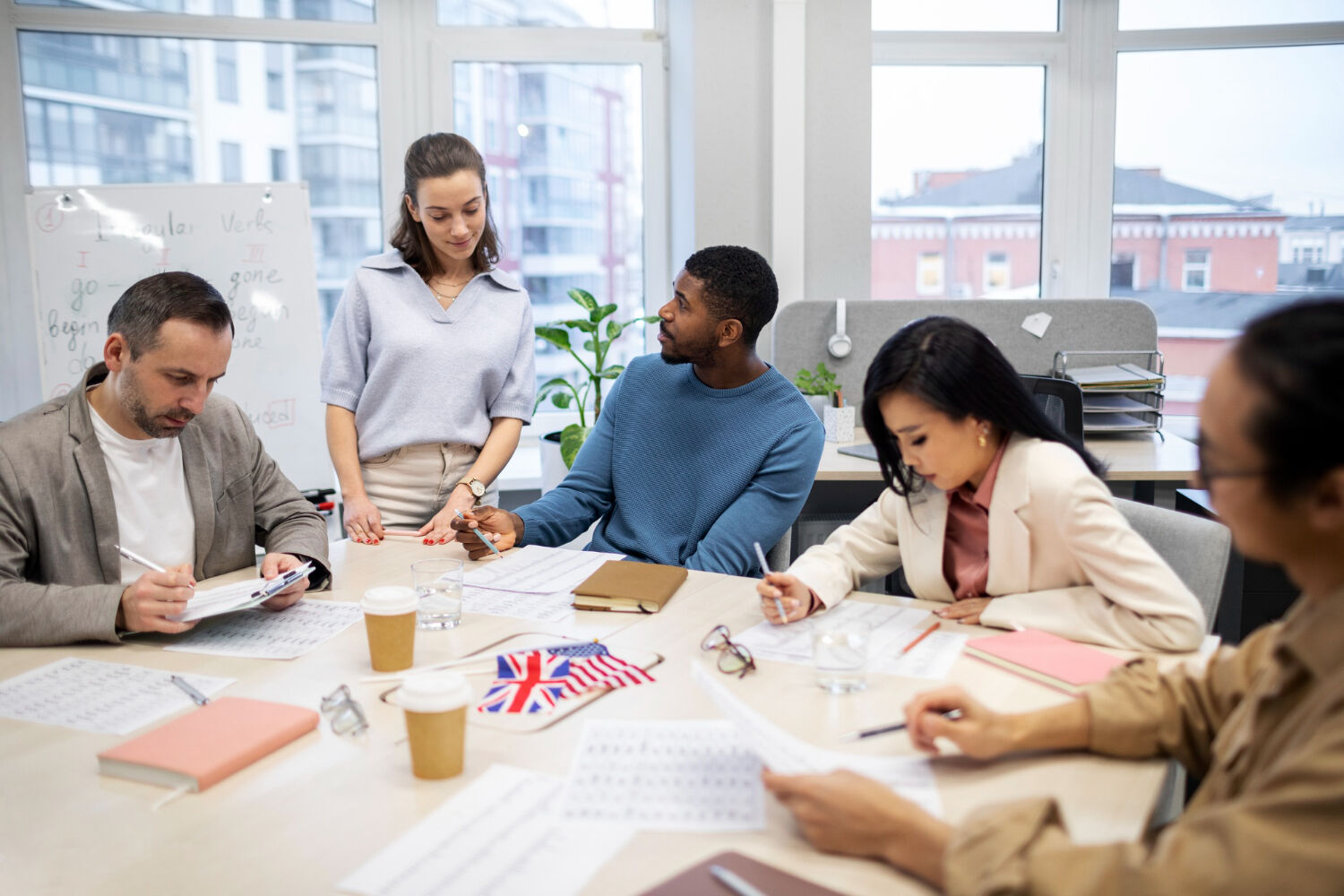 To teach English in Phuket (and anywhere in Thailand), certain qualifications are necessary to secure desirable positions in a competitive market. The Thai government actively encourages foreign ESL teachers to work in the country and offers various appealing prospects, such as enjoyable work environments and attractive salaries. Here is an orderly list of qualifications for ESL teachers:
Bachelor's degree (in any discipline)

TEFL/TESOL certification (120 hours + teaching practice) – Note that while a TEFL certificate is not legally required for a teacher's license and work permit, employers often prefer candidates with this qualification.

Clean criminal record

Health certificate

Non-immigrant visa

At least 21 years old (age requirement)

Work permit

Teacher's license (not mandatory but can enhance job security)
While prior teaching experience is an advantage, it is not a prerequisite for most teaching positions. Your employer should assist you in obtaining the necessary teacher's license and work permit. Keep in mind that working without a permit is illegal and punishable by fines and deportation. You might even be refused to enter the country in the future.
Teaching without a degree or valid teaching certificate is discouraged, as government crackdowns on unqualified foreign teachers have increased in recent years. Unqualified teachers may face legal repercussions, including fines, and deportation.
What's in store for EFL teachers in Phuket?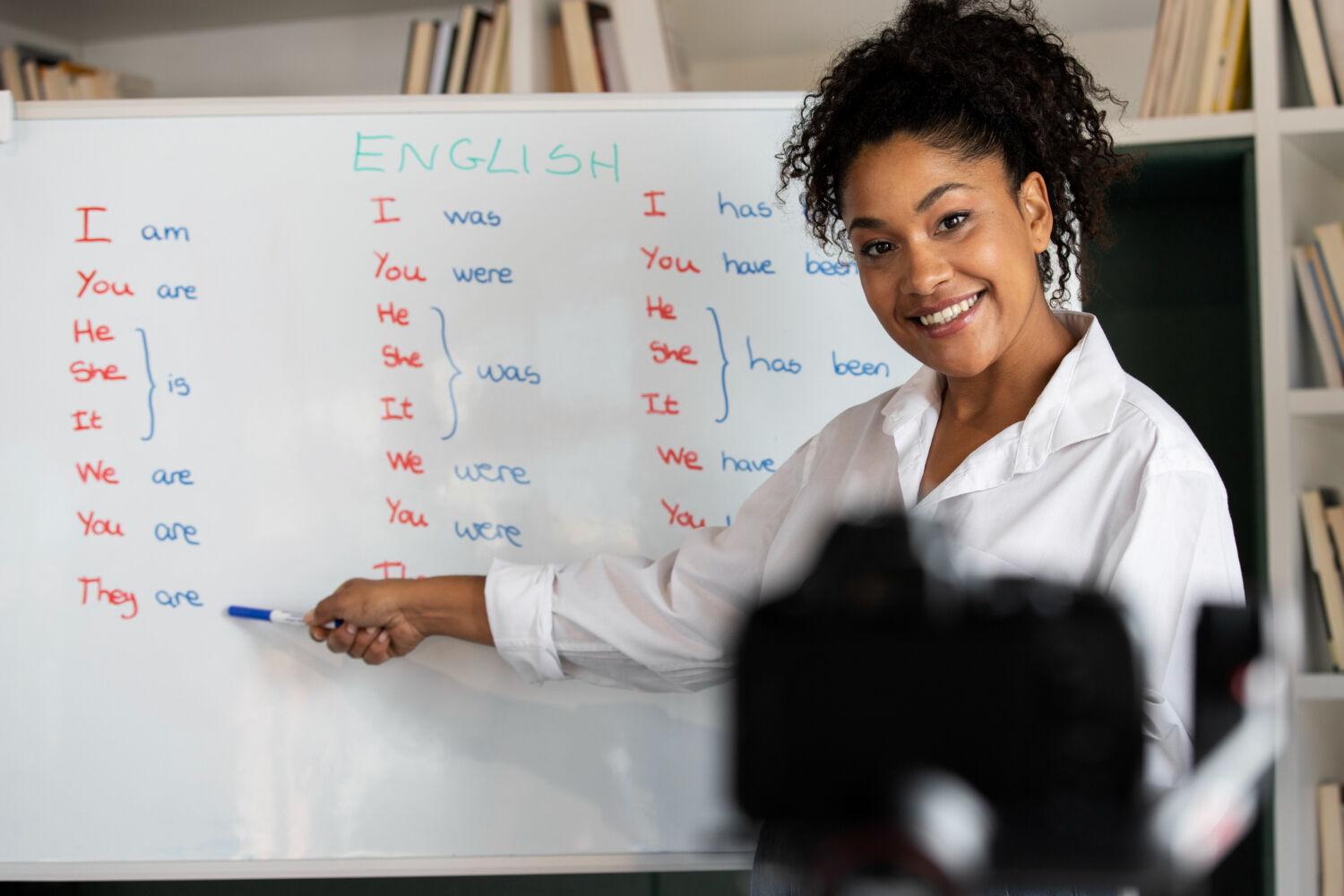 Phuket provides a plethora of opportunities for English teachers. The majority of these jobs are located in and around Phuket Town, offering a diverse range of teaching opportunities. The island is home to several government schools, language schools tailored to both adults and children, a university, two-year colleges, and numerous international schools. Hotels also hire English teachers for their staff, providing further opportunities for employment.
Job prospects
For native English speakers with a degree and a TEFL/TESOL certificate, the job market in Phuket is abundant. Salaries generally range from 30,000 to 50,000 baht per month, with better schools predominantly situated around Phuket Town.
Teachers without a degree need not worry, as language schools are a suitable alternative, though the pay may be slightly lower (approximately 400 baht per hour). These institutions frequently collaborate with government schools, which means teachers may need to travel between campuses. On the bright side, staying on campus all day is not a requirement.
International Schools
Phuket's international schools are an excellent source of employment for experienced teachers with full qualifications. Institutions like the British International School, Phuket (BISP), International Academy, and HeadStart International School primarily follow the British curriculum, while Quality Schools International (QSI) utilises an American curriculum.
Private tutoring
Private tutoring is a viable option, particularly for teachers who make connections through their full-time jobs. However, it is essential to accumulate a significant number of students in order to earn a living wage.
The best time to apply for a teaching job
The best time to search for work in mainstream education is from March to June and again from September to October. If interested in working for a language school or private company, job opportunities are available all year round. Do bear in mind that the high season (November to February) may not be ideal if you want to teach at hotels. This is because hotels will be preoccupied with serving customers, leaving little time for English classes.
What is the proximity to Bangkok and other destinations?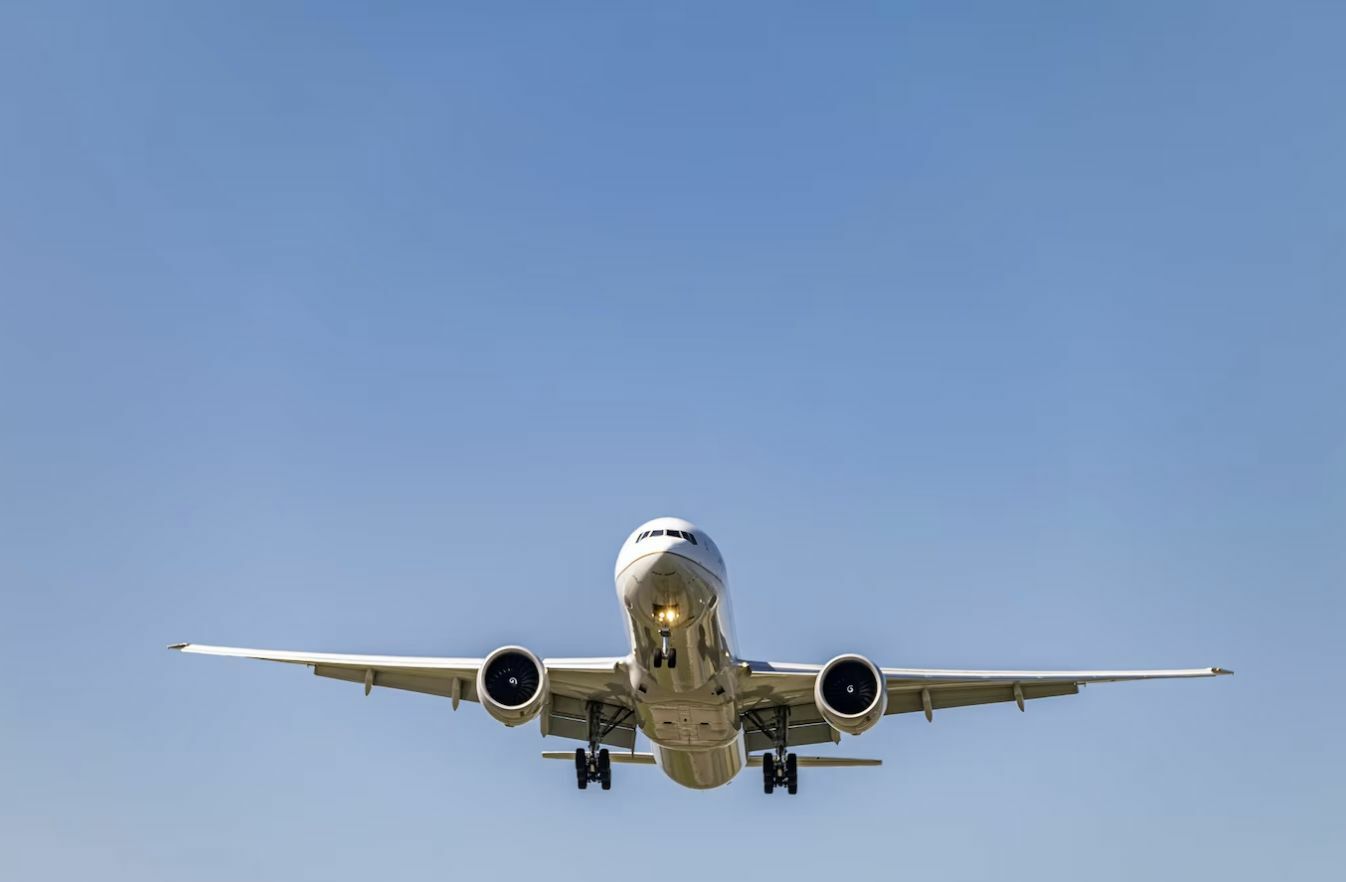 Phuket, about 840 km away from Bangkok, offers easy access to the bustling metropolis with a swift 1-hour and 20-minute flight. The island presents the perfect setting for an idyllic lifestyle while also keeping other significant destinations within reach when desired.
Moreover, Krabi can be reached within three hours by car or four hours by bus, while Surat Thani – the gateway to Koh Samui and Koh Phangan – is about five hours away. Khao Lak, a popular tourist destination, is just an hour and a half away by car, easily accessible via the Sarasin Bridge.
With the availability of airlines such as AirAsia, Phuket offers direct flights to numerous domestic and international locations, including Bangkok, Chiang Mai, Udon Thani, Kuala Lumpur, Singapore, Hong Kong, Seoul, and many more. Please note that routes are subject to change, so it is advisable to check the airline's website for up-to-date information on available connections.
What kind of entertainment does Phuket offer?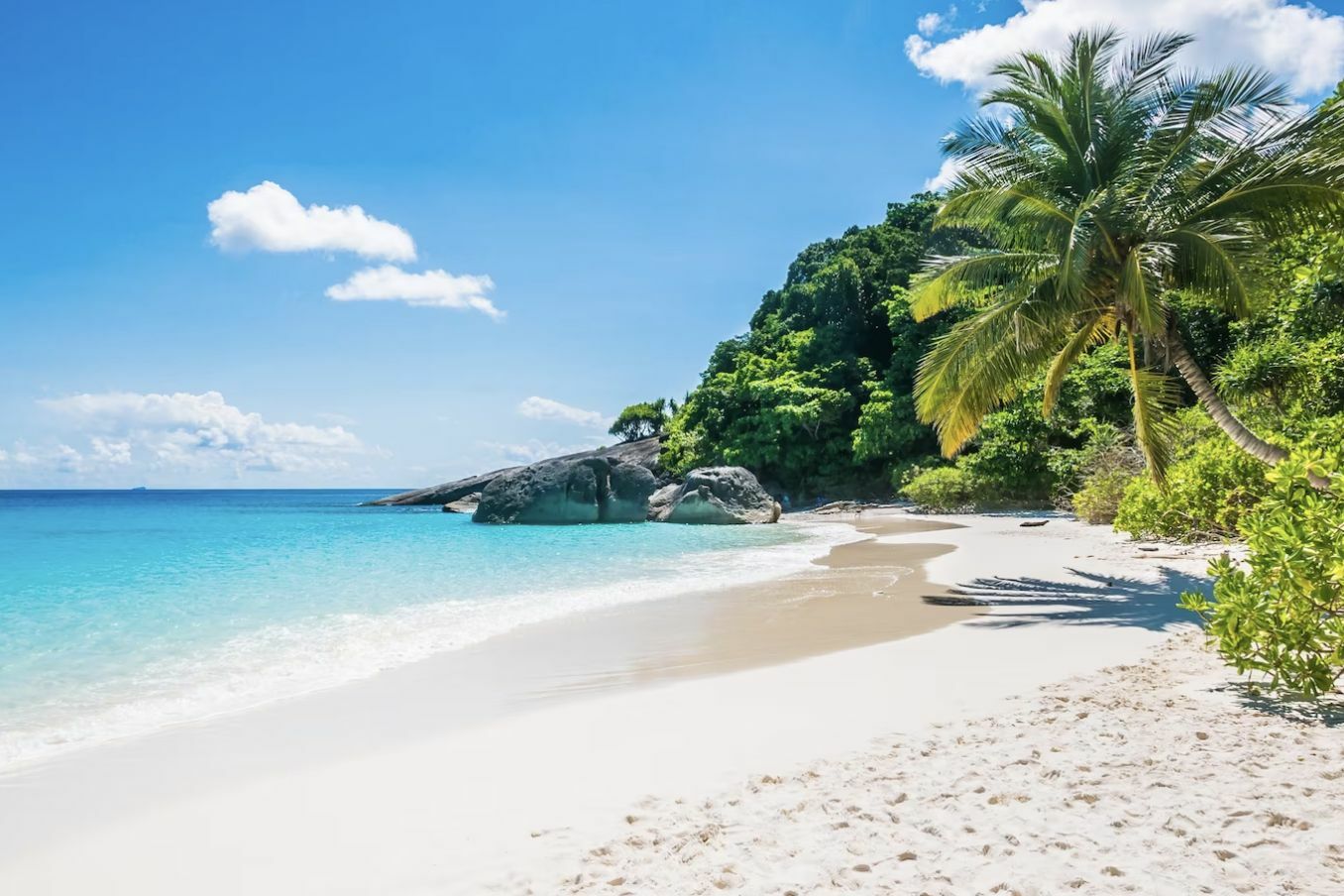 Phuket has no shortage of entertainment, with a wealth of activities and attractions catering to varying interests. As a teacher in Phuket, one can enjoy the island's bustling nightlife, indulge in world-class dining, or embrace the adrenaline rush of various watersports and outdoor adventures.
Beaches and ocean activities
Famed for its stunning beaches, Phuket is an ideal destination for sun, sea, and sand enthusiasts. Whether engaging in exhilarating water sports like parasailing and water skiing or basking in nature's beauty on a relaxing day at the beach, it is undoubtedly a tropical island paradise.
Vibrant nightlife
Patong, particularly Bangla Road, is well-known for its bustling nightlife scene, with diverse offerings ranging from Western cuisine to renowned DJ performances. Meanwhile, Phuket Town has experienced a resurgence of nightlife options, blending Thai and international influences in innovative dining locales, trendy bars, and entertainment venues.
Exploring the island
Phuket's southern region, which comprises Chalong, Nai Harn, and Rawai, offers a more laid-back entertainment atmosphere. The nightlife in this area tends to be more relaxed, catering to divers, Muay Thai practitioners, and retired expats.
Cherng Talay, situated along Phuket's midsection, provides a sense of luxury with its upscale restaurants and bars. Of course, more affordable options, such as trivia nights at local pubs, are also available.
Beachside locales such as Karon, Kata, Surin, Kamala, and Nai Yang offer opportunities to discover vibrant bars and eateries. Regardless of the beach you choose, there is a high probability you will find a welcoming establishment to suit your taste.
Finally, Phuket is sometimes considered more of an international playground than a traditional Thai location, offering a plethora of Western-influenced options for dining, nightlife, and entertainment. In Phuket, the possibilities for leisure and amusement are truly abundant.
What about the amenities and healthcare in Phuket?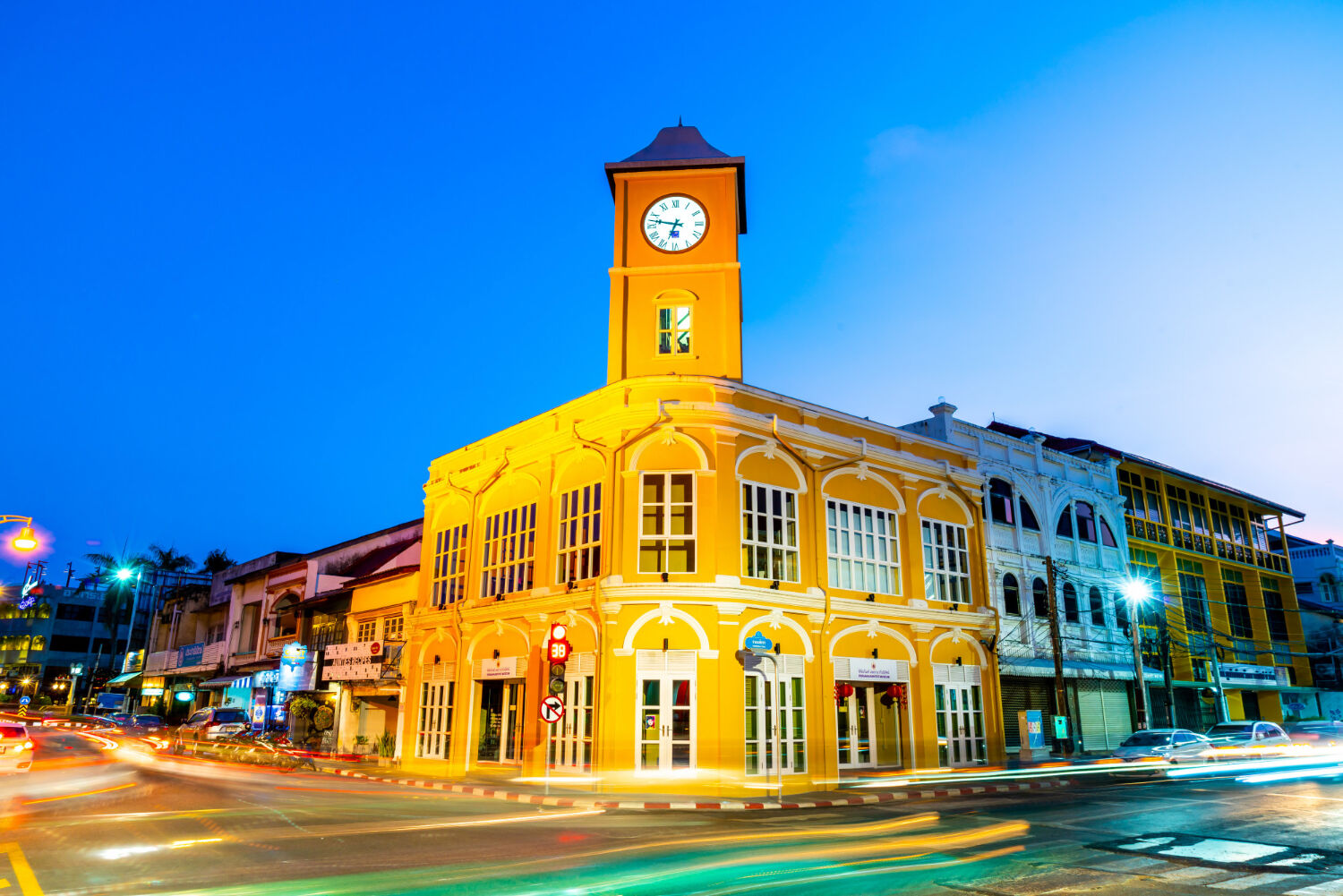 Phuket offers a wide array of amenities, ranging from shopping centres to healthcare services, catering to the needs of both local residents and expats.
Shopping centres and markets
For your shopping needs, Central Festival in Phuket Town, Jungceylon in Patong, and Villa Market in Chalong feature a great selection of Western products. Other options include Big C, Tesco Lotus, Tesco Express, SuperCheap, and Topps Daily. Additionally, weekend markets in Phuket Town and various smaller markets scattered across the island are available for more unique purchases. For affordable teaching wardrobe essentials, Expo near Ocean Mall is worth a visit.
Healthcare services
Phuket's healthcare services are highly regarded, with well-trained medical staff and first-class facilities. Phuket International Hospital is considered one of the best hospitals in Thailand. Although private medical care in Phuket is reasonably priced, it is essential to arrange private health insurance when relocating, as some hospitals may require it. Several local and international health insurance companies cater to different needs, so researching policies and costs is vital.
Dental care
Expat residents can also access excellent dental care on the island. The majority of dental staff are experienced in dealing with foreign patients and proficient in English. Prices are generally affordable, but it is recommended to research or consult with friends to find the dentist that best suits your needs. Overall, Phuket offers a wealth of amenities for a comfortable and rewarding experience.
What is accommodation like in Phuket?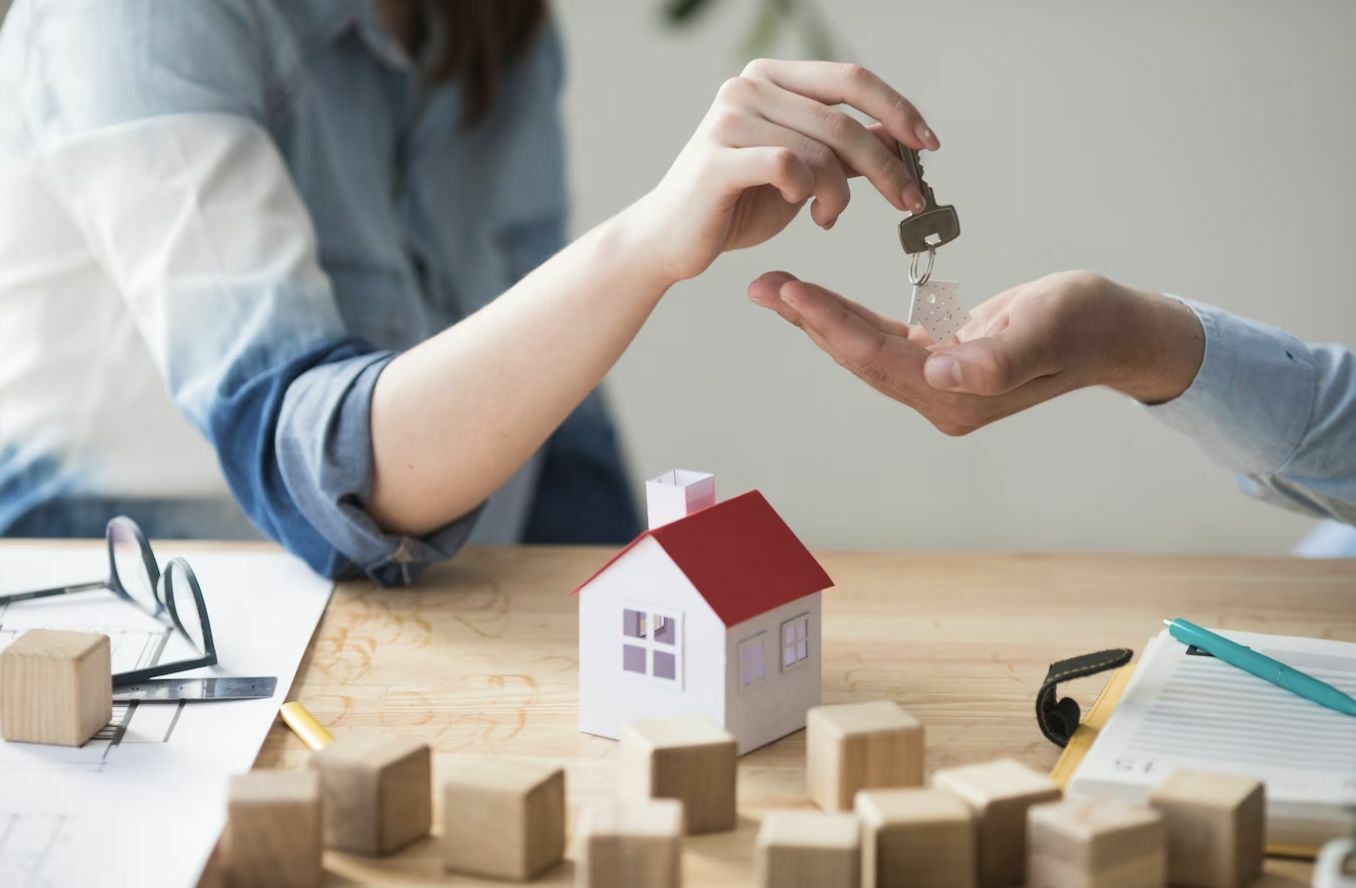 Phuket offers a diverse range of accommodations to suit every budget and preference, from luxurious villas to modest flats and shared rooms. Whether you are seeking a temporary nest or a long-term abode, Phuket has something for everyone.
For those on a budget, single rooms with private baths, balconies, air conditioning, hot water, cable TV, and internet usually have reasonable prices. A fully furnished, two-bedroom house with air conditioning in Phuket town can be rented for approximately 18,000 baht per month. While cheaper rentals are available in areas like Phuket Town, Chalong, Rawai, Nai Harn, and Kathu, these locations are farther from the west coast's tourist hustle but remain within reach of the southern beaches and international schools.
If opulence is your preference, Phuket boasts exceptional villas complete with private gardens, swimming pools, and stunning views. Monthly rent for these properties can range from 60,000 to 200,000 baht. Keep in mind that competition for properties with a sea view has increased due to high demand from investors, property developers, and business people.
Though not as prevalent as apartments, you can still find condominiums and duplexes in Phuket. Rental costs for a furnished, air-conditioned condominium with cable TV and hot water vary significantly depending on location and amenities. Rent can reach up to hundreds of thousands of baht for spacious furnished apartments with sea views or penthouses in resort complexes.
Lease duration and negotiations
You can arrange most leases in Phuket can for a minimum of three months, with some residences available for even shorter periods. Typically, the longer the lease duration, the better the deal you can negotiate. It is recommended to start with basic accommodation and explore better options as you become more familiar with the island.
How to get around Phuket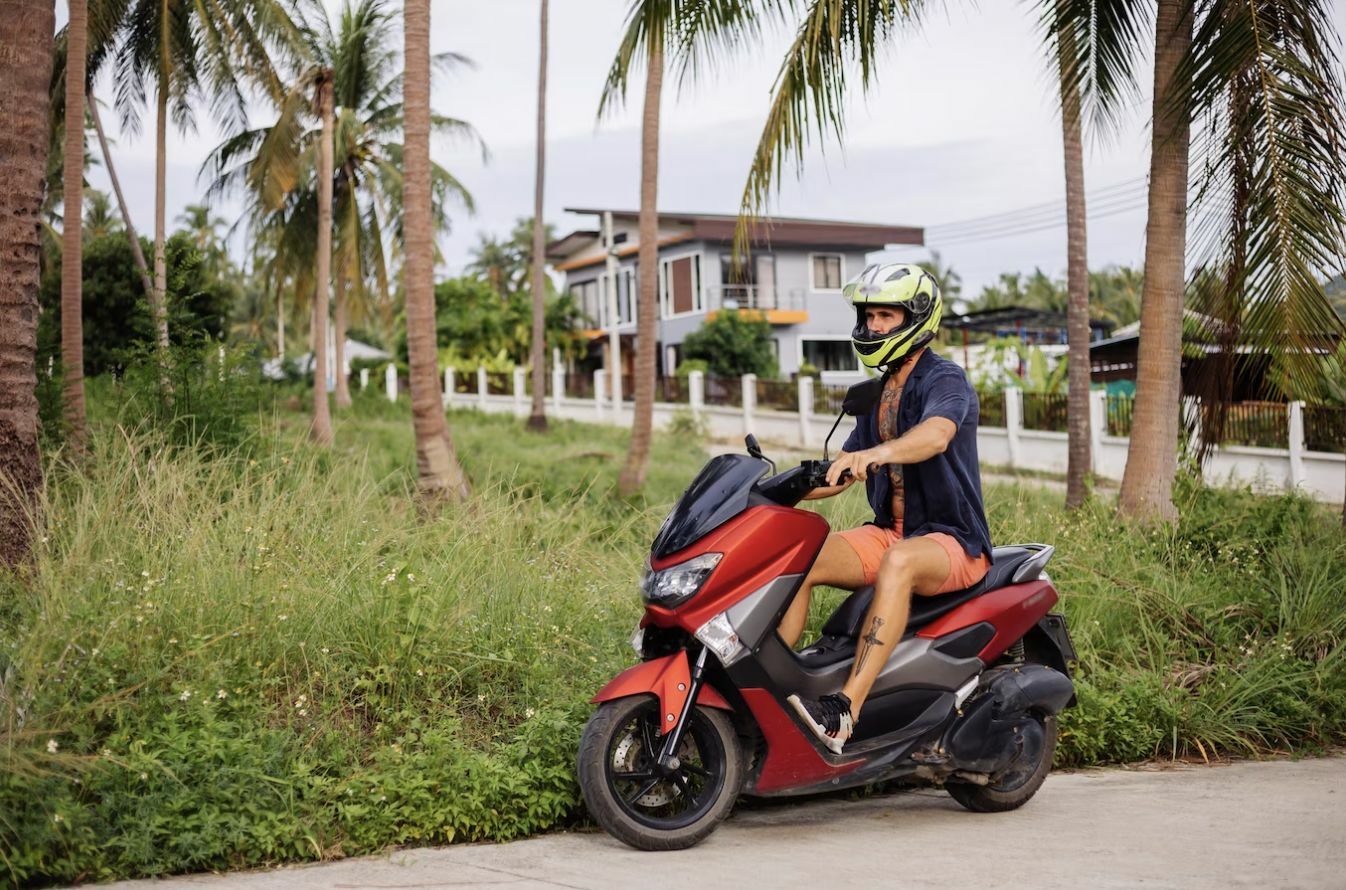 Phuket's transportation options can be challenging, but with the right approach, you can navigate the island safely and efficiently while teaching English and enjoying everything this beautiful destination has to offer.
Riding a motorbike, scooter, or motorcycle is the most common way to get around Phuket. It might be intimidating at first, but you'll soon navigate the streets alongside locals. It is crucial to wear a helmet, obtain a driver's licence, and have proper insurance, as driving a motorbike in Thailand carries inherent risks. Cars can be an option too, but it might be more expensive.
For those looking to rent or buy a car or bike, a work permit is necessary to secure a loan and obtain a driver's licence. Bike rentals start at about 3,000 baht per month, while basic four-wheeled vehicles begin at 10,000 baht per month.
Taxis, motorcycle taxis, tuk-tuks, and Grab
Taxis and motorcycle taxis are readily available, with the latter being more cost-effective. Tuk-tuks, while common, can be quite expensive. Grab, the local equivalent of Uber, is a reliable alternative for booking a taxi.
Buses and songthaews
Local buses provide a cheap means of transportation but can be hot and unreliable. Phuket has limited songthaews (shared trucks), which may not be suitable for individual schedules.
Budget-friendly advice
To maximise convenience and minimise costs, the best approach is to rent a reliable motorbike with a good helmet and find accommodation near your workplace. Keep in mind that roads can be hazardous, especially during the wet season. Most importantly, ensure you have insurance coverage that includes road accidents.
So there you have it! Teaching English in Phuket offers the perfect blend of fulfilling professional experiences and a vibrant island lifestyle. Go ahead, take the plunge, and get ready for the adventure of a lifetime!
Want to teach in Hua Hin instead? Check out our guide on how to teach English in Hua Hin.
Expats
Guides
Teaching in Thailand

Join the conversation and have your say on Thailand news published on The Thaiger.
Thaiger Talk is our new Thaiger Community where you can join the discussion on everything happening in Thailand right now.
Please note that articles are not posted to the forum instantly and can take up to 20 min before being visible. Click for more information and the Thaiger Talk Guidelines.