Need to relax? Cannabis Thai Massage can soothe your mind, body, and soul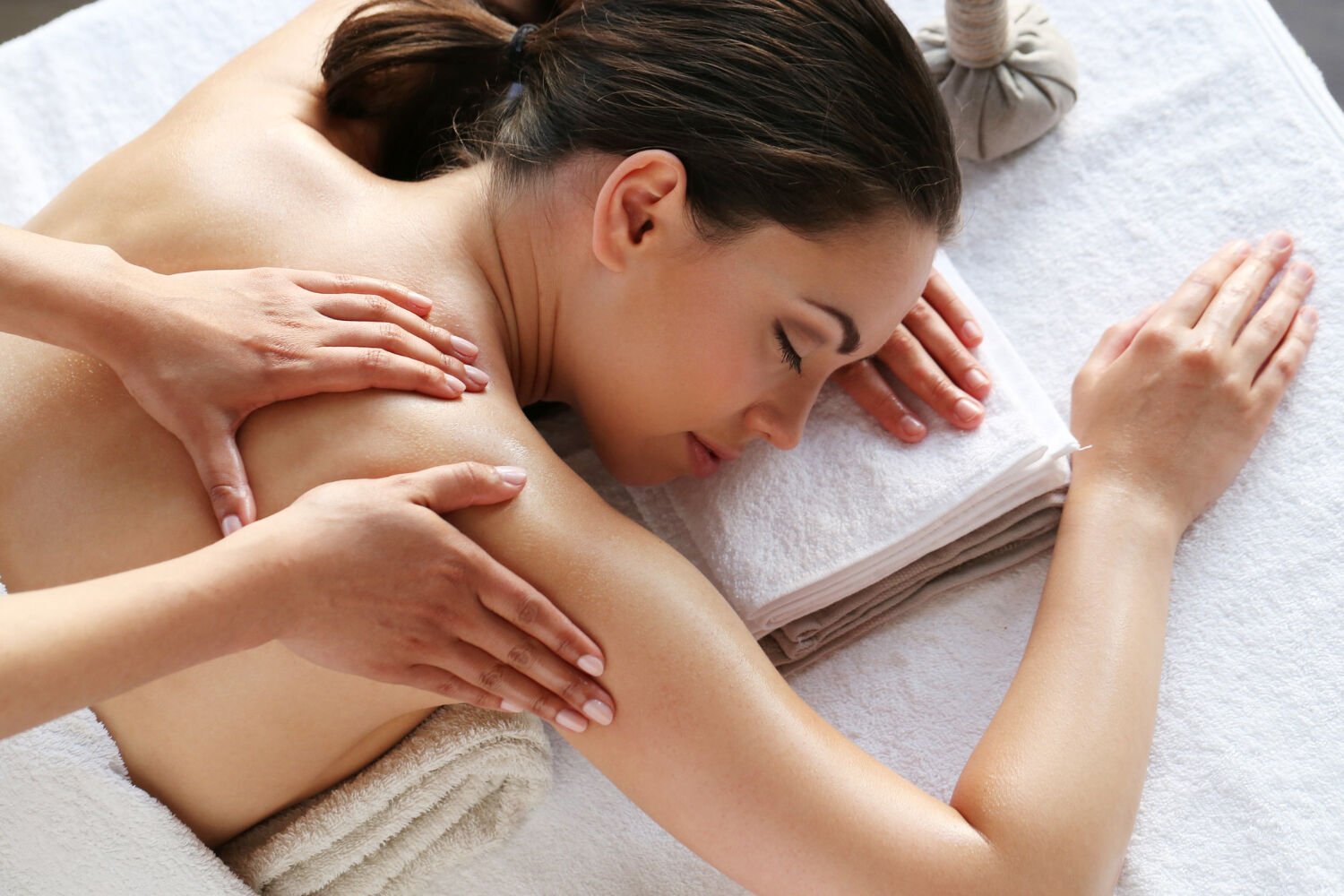 Over the past few years, many people have turned to alternative therapies to help manage their physical and mental health. A popular one of these is Thai massage. It is a unique practice that has been around for centuries. Moreover, it's thought to bring the body and mind into harmony, while also providing an array of medicinal benefits. But, in recent times, the healing power of Thai massage has been given a new twist – the use of hemp oil.
Since the legalization of cannabis in Thailand last year, the country has opened up to new possibilities in the field of medicine and wellness. And one exciting development is the combination of Thai massage with the therapeutic properties of hemp oil. This article explores the benefits and potential of this unique approach to wellness and how it's changing the game for Thai massage therapy.
The magic of Thai massage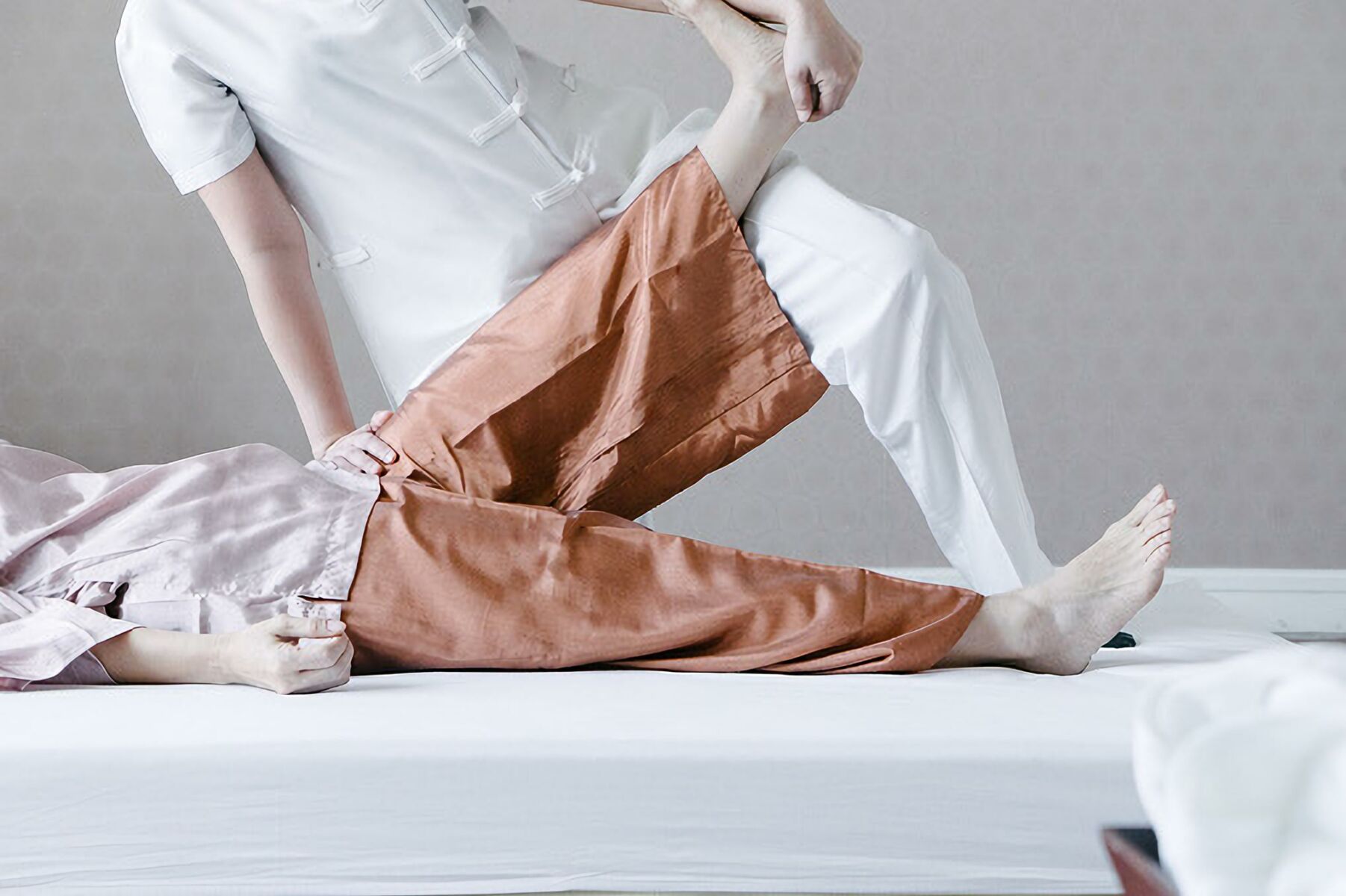 Thai massage, also known as "lazy yoga," is a 2,500-year-old practice that combines gentle stretches, acupressure, and deep tissue massage to release tension and promote relaxation. It is said to bring the body and mind into harmony and has a number of medicinal benefits.
Thai massage involves the use of stretching and pressure applied to the sen lines, which are believed to carry energy around the body. The massage is said to restore balance and health, and is thought to be effective in treating a variety of ailments, such as stress, anxiety, muscle tension and fatigue.
The benefits of Thai massage
The benefits of Thai massage have been known for centuries, and are still widely recognized today. It is thought to be particularly effective in treating stress and tension, as it helps to encourage circulation and reduce muscle fatigue. It can also be used to help soothe aching joints and increase flexibility.
In addition to these physical benefits, Thai massage is believed to have a range of psychological benefits, such as an improved sense of well-being and relaxation. Many people find that regular Thai massage sessions can help to reduce stress and anxiety, as well as improve mood and outlook.
The power of hemp oil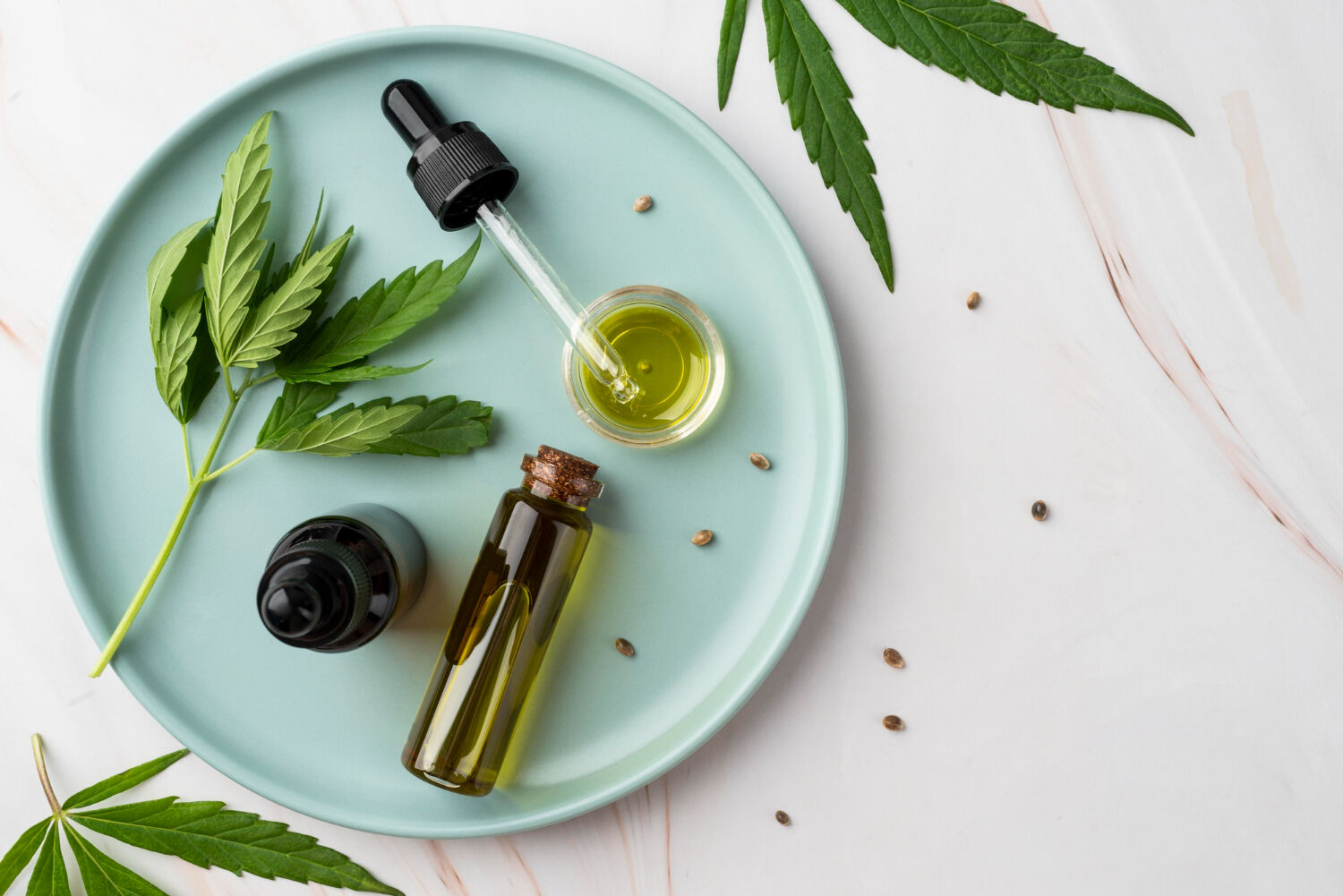 Hemp oil is a type of oil derived from the cannabis plant. It is non-psychoactive, meaning it does not produce the same effects as marijuana when consumed. It is high in a number of powerful nutrients, including Omega-3 and Omega-6 fatty acids, terpenes, and cannabinoids.
The benefits of hemp oil are many, and it is believed to have a range of medicinal applications. It is thought to be effective in treating a variety of conditions, including inflammation, chronic pain, insomnia, and anxiety. It is also believed to have anti-aging properties, and can help to reduce the appearance of wrinkles and fine lines.
Hemp Oil and Thai Massage
In massage therapy, hemp oil works by being absorbed through the skin and into the bloodstream, where its various compounds can interact with the body's endocannabinoid system. This system is responsible for regulating a wide range of processes, from pain perception to mood and sleep, and hemp oil has been shown to interact with this system in a way that can enhance the massage experience and produce long-lasting benefits.
Some of the benefits of Thai massage with hemp oil include:
Improved posture and joint mobility

Reduced muscle tension and pain

Enhanced circulation and immune function

Reduced stress and anxiety

Improved sleep quality
Where to Get Thai Massage with Hemp Oil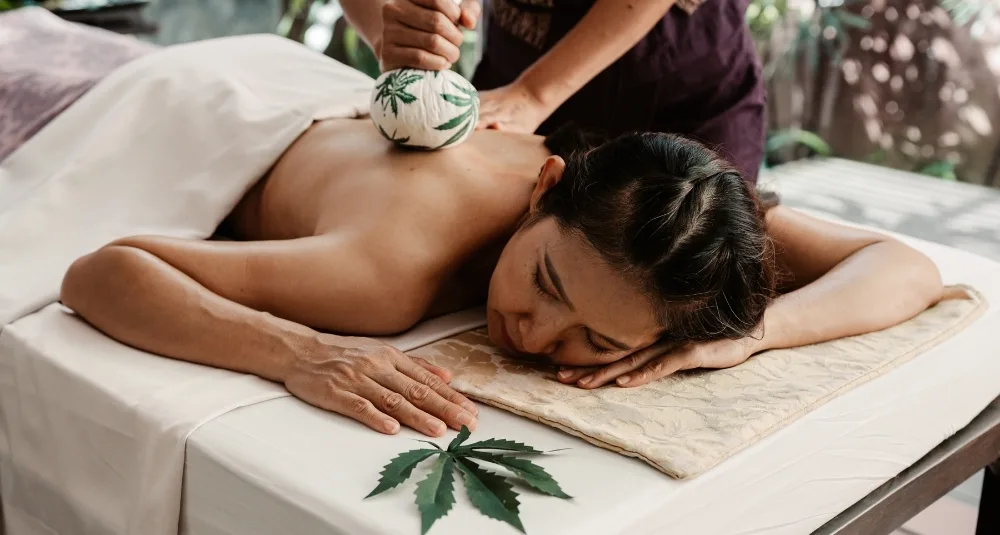 Looking to experience the full benefits of Thai massage with hemp oil? Well we have great news for you. There are a number of establishments offering this innovative treatment across Thailand. One such establishment is the Anantara Spa, a world-renowned luxury spa brand. It offers a range of cannabis-infused treatments, including the Cannabis Stress-Release Journey.
This 90-minute journey begins with a stress-releasing soak in a hemp oil-laden bath. You will then indulge in a full-body massage using either hemp-lavender oil or hemp-rice milk. The treatment concludes with a soothing cup of hemp tea with CBD benefits. This tea can help to relax the mind and body. Thus, leaving you feeling refreshed and rejuvenated.
If you're suffering from office syndrome or back and neck pain, the Cannabis Stress-Release Journey is the perfect choice. This treatment combines the pain-relieving properties of hemp oil with the art form of traditional Thai herbal compress balls to target even the deepest of muscle knots. Moreover, it induces deep relaxation and improving your postural alignment and blood circulation.
The Anantara Spa also offers the Head to Toe Calming Journey. This treatment begins with a calming hemp oil foot soak ritual to release swelling and water retention. It's then followed by a blissful scalp massage using hemp oil-infused coconut oil. The physical manipulation of foot reflexology, combined with hemp balm, is the perfect solution for deeper pains and skin repair.
The takeaway
The combination of hemp oil and Thai massage is thought to be particularly effective in providing relief from physical and mental ailments, from muscle tension to stress. Sure, it cannot cure any health conditions. However, many believe that it's an effective way to reduce symptoms and improve overall well being.
Want to try cannabis Thai massage? Check out our article on the top places offering Cannabis-infused spa treatments in Thailand.
Health

Join the conversation and have your say on Thailand news published on The Thaiger.
Thaiger Talk is our new Thaiger Community where you can join the discussion on everything happening in Thailand right now.
Please note that articles are not posted to the forum instantly and can take up to 20 min before being visible. Click for more information and the Thaiger Talk Guidelines.