Top 10 things you should know about Covid-19 coronavirus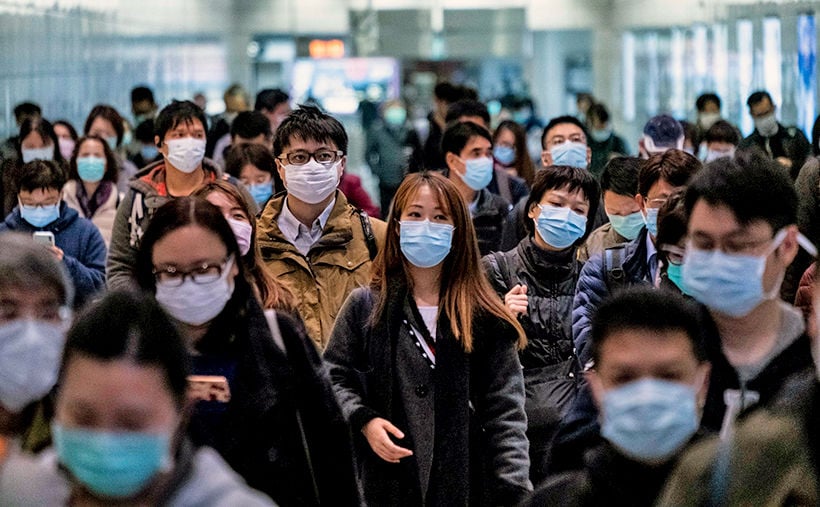 We are all in unchartered territory as the Covid-19 coronavirus starts to impact just about all aspects of our lives. The virus is here and is likely to spread further, making more people sick, some very sick and continue to kill others.
Currently the death rate, after more than 2 months of statistics, is around 4%. But epidemiologists say that this will likely be lower in the long run. Still, it's a sobering statistic and makes the outbreak profoundly different from existing annual colds and flus. In fact comparing the Covid-19 coronavirus with the seasonal flu is irresponsible and inaccurate in just about every conceivable way. This outbreak is NOTHING like the seasonal flu.
Here are ten things important to recognise about the Covid-19 coronavirus pandemic. At the end is some sobering commentary from Michael Osterholm, an American public-health scientist and a biosecurity and infectious-disease expert, speaking with Joe Rogan. We'd recommend you watch it.
1. Slow down infections
The best advice is to delay getting infected, as long as possible. As the years go it is likely that a large proportion of the world will be confronted with a bout of Covid-19. The younger and the healthy appear to get through their infection and symptoms without major complications. The older, and those with underlying illnesses, are at much greater risk.
But delaying your exposure will keep hospital beds available for the critically ill. There is little that can be done, at this stage, to limit further transmission on a global scale. There are now cases in just about every country in the world. But we can slow down the infection rate by applying social distancing, maintaining good hygiene, washing hands regularly and avoiding contact with large groups of people.
We should be doing ALL that, now.
By delaying your possible infection, you also move your case further along the knowledge-curve as better treatments, and even a vaccine down the track, become available The reality is that a fully-tested and reliable vaccine is a year away, at least). Getting a really bad flu, or major respiratory illness, and having to go hospital at any time in your life is bad. Having to go to hospital when the health system is overloaded and stressed is your worst-case-scenario.
Flattening the infection curve is a big deal and the most important intention of any response to the virus.
2. This IS a serious issue
As if this needs to be explained. If the actions of world governments and the plunge in stock markets isn't enough, then the current death rate or the stress caused to your local community should be ample evidence of the seriousness of this global pandemic.
The potential of this virus to spread quickly, and broadly, is uniquely different from earlier viruses. That 'carriers' can be asymptomatic (without symptoms) for up to 1 week before showing symptoms (the average is about 4 days at the moment), is a sinister and unique part of this virus's clever design. It makes containment particularly difficult, or even impossible.
3. Closing borders and closing schools doesn't work
But it will likely slow, but not stop, the spread of the disease. Epidemiologists have explained that all the government closures of borders and schools simply "kicks the can down the road". But that does, perhaps, mitigate the overwhelming of hospitals in this early, critical, phase.
The closing of schools can also put additional pressure on vital healthcare workers. In the UK some 34% of nurses have school-age children and say that their children being sent home will cause disruption to their work and care for sick patients.
4. Washing your hands will help but social distancing is more important
Yes, wash your hands (for at least 20 seconds) and wash down surfaces around the office and home. But clean hands won't stop you breathing in the virus. Current evidence suggests that the Covid-19 virus is airborne. Keeping your distance from potential carriers is your very best defence. Self-quarantine is such a useful strategy because it allows you to stay away from others.
And we need to get used to changes in habits like hugging and shaking hands as greetings. By hugging others at this time is not being friendly, it's potentially dangerous. All you're doing by continuing these courtesies at the moment is advertising to others your ignorance about the situation. Luckily in Thailand we have a perfect solution, the wai. Practice it and use it.
5. Remain informed and don't spread rumours
Facts are really important during this time. Reliable media is your best friend. If you read something that sounds either exaggerated, fanciful or unlikely, check the source. Who is reporting the news? Who are they quoting? The vast majority of mainstream media are taking a responsible stand at this time recognising the vital importance and accuracy of the information they post.
There is no shortage of rubbish circulating in social media that spreads even faster than the virus. Sharing this information is irresponsible and probably illegal.
6. Change your work and daily habits
If you can work from home, do so. Or at least put strategies in place where you can effectively continue your work and remain productive. There are a number of online tools that will allow your employer to keep tracking your work whilst working remotely. Discuss the options with your employer and make preparations.
We still have to get out and shop but maybe do your grocery shopping once a week instead of every few days. And shop early in the morning or late at night when there are less people around. You'll probably zoom through the cashier as well.
Obviously avoid public transport. Travel alone or not at all.
7. This is NOT about politics
No matter who you vote for, what you think about your politicians, or how willing you are to criticise you government's response to this emergency, move on. It's clear some politicians have tried to leverage their statements and response in line with their political ideology. But getting annoyed about them at this moment won't protect you.
Whatever your provincial response has been, no matter what your government might be rolling out, your best response is what YOU do, right now. Don't assume your council or national government is going to save you from becoming infected. Protecting your family and your friends is YOUR responsibility, now. Don't wait for your elected leaders to save you in a wave of political rhetoric.
8. The outbreak of the virus will be matched by an outbreak of debt and despair
Companies will fail and many, many people will lose their jobs. The social and financial impact of this pandemic will, in many ways, be greater than the medical impact. In protecting yourself from the virus, you should also consider the disruption to business that could last up to the end of this year. Every person and every business will have their own circumstances. But, again, don't rely on your company to keep employing you as they battle to remain functioning. Make preparations to put yourself in the best situation possible if the worst situation occurs.
9. Covid-19 not like a mild flu
This comforting factoid floating around the channels is inaccurate. Covid-19 attacks the respiratory system – your lungs. The symptoms usually involve a persistent cough. Most younger people have, anecdotally, sailed through the symptoms without major drama or need for serious medical intervention. But we also know that older people, and those with underlying diseases, have suffered serious illness, and death.
Then there's around 10-20% of patients that do develop serious symptoms, often requiring hospitalisation and even the assistance of serious drugs and ventilators. These are the the ones that are currently overwhelming public health systems around the world. Those hospital beds aren't full of people with 'mild' symptoms.
Your very best strategy to avoid serious complications is to ensure that your immune system is healthy. Eating a good diet, getting plenty of sleep, maintaining some exercise… blah, blah. you know what you need to do. If you are a smoker, now is a good time to stop.
10. This will all be over at some point
This is different and it is unprecedented. There have been viral outbreaks in the past. Some have had savage consequences. Others less-so. But the Covid-19 outbreak is like nothing we've seen before. That it happens during a time of huge social media communication is a double-edged sword. We know more, a lot more, about the daily progress of this virus. And we've been provided with more information that we could even consume on the matter. But there's also a lot of rumours and false facts that have circulated, cluttering up the communication lines with unhelpful nonsense.
But there will be an eventual flattening out of the infection curve and then a reduction in new cases. And then recovery.
But we will all emerge from the pandemic a little humbled and bruised. What you do NOW, preparing for the impact on your family, your friends and your community, will profoundly affect how you will emerge when the peak of the situation passes.
Stay safe, don't panic and stay informed.
Keep in contact with The Thaiger by following our Facebook page.
Never miss out on future posts by following The Thaiger.


Find more Thailand top 10s on The Thaiger.

Hong Kong partially locks down, forcing thousands to undergo Covid screening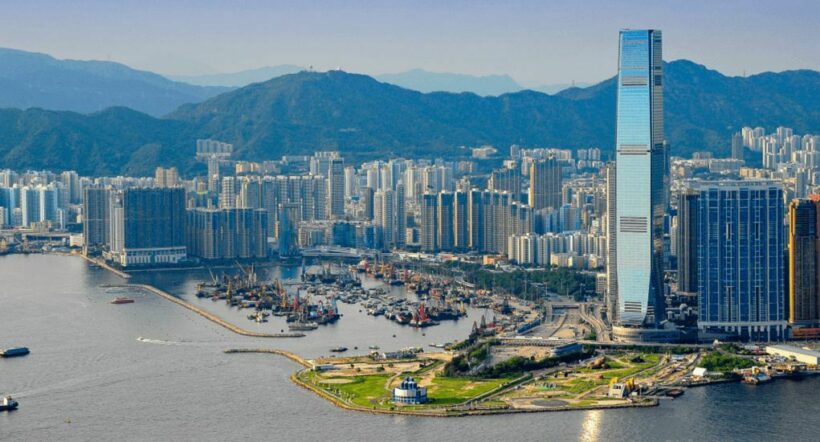 Hong Kong's government is forcing a partial lockdown until 10,000 residents of an area in the Kowloon peninsula, complete a Covid-19 test. The 2 day lockdown in the city's poorest neighbourhood of Jordan, comes after a new strain of the coronavirus was identified, making it the 1st lockdown that the city has seen.
The area, which features many deteriorating buildings and 150 stacked housing blocks, has confirmed 162 confirmed cases of Covid-19 this month, with the ratio of virus detected in sewage samples from buildings there was higher than that of other areas.
Over the last 2 months the city has been hit by a 4th wave of infections with authorities struggling to bring the daily numbers down. Such clusters have hit the low-income neighbourhoods the most, which are notorious for cramped conditions in districts such as Yau Tsim Mong.
In recent days, health officials began mandatory testing in some 70 buildings in the area but the government has now decided to test everyone much to the confusion of local residents. As rumours of a lockdown were leaked to the local media, the government didn't officially announce the measure until this morning. The area is also home to many ethnic minorities, mainly South Asian Hong Kongers, a community that often faces discrimination and poverty.
Earlier in the week a senior health official was criticised when he suggested ethnic minority residents might be spreading the virus more readily because "they like to share food, smoke, drink alcohol and chat together."
The health official's comments also came as a video was released of predominantly white migrants dancing at a packed brunch on the more affluent Hong Kong Island. But those who agreed with the health official pointed to cramped conditions, not race or culture, as being the cause of the virus spreading more easily.
SOURCE: Thai PBS World
Keep in contact with The Thaiger by following our Facebook page.
Never miss out on future posts by following The Thaiger.
Phuket wants Bangkok arrivals to skip quarantine to help tourism revenue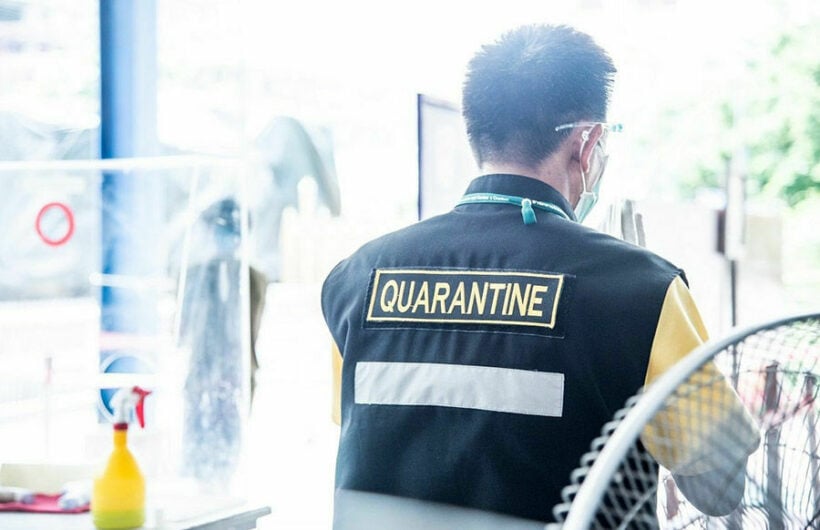 Phuket's tourism representatives are calling for an end to the mandatory quarantine levied at tourists arriving to the province from Bangkok. The tourism delegation have also told Phuket's provincial government to be prepared to start receiving international tourists starting in October.
According to The Phuket News, such a plan would include a requirement for all international travellers to Thailand to have the Covid-19 vaccine. By that time, it is expected that Phuket will have 70% of its population vaccinated, with the timeline possibly being sped up by the province planning to buy the vaccines with its own funds. Such a move would bypass the national government's timeline with the hopes of innoculating registered residents quicker. Governor Narong says such quarantine measures in place currently are preventing the province from profitting off domestic tourism.
"Phuket has been hit hard by the 2nd epidemic. Thai tourists do not come because they do not want to quarantine and follow the difficult steps to enter the province, not to mention there are no foreign tourists at this time."
In a meeting, the PTA President Bhummikitti, said the Covid-19 vaccine was "the last ticket and the last hope" for Phuket tourism, "because Phuket tourism has no way out at this time."
"Thai people are unable to travel due to the second outbreak, and foreign tourists are not to be mentioned at all. Vaccines are the hope of the Phuket tourism sector."
"The private sector wants to get clarity from the government whether we can follow this plan or not, because if it is left like this – open, close, lockdown and so on, as in the past – local businesses are all dead."
Bhummikitti pointed out that the government had promised to work with local industry on all matters related to Covid-19 and keeping the local economy alive. He said that the move would "allow tourism and the Phuket economy to be able to walk once more from having fewer Thai tourists."
Governor Narong said tracking systems will be in place when tourists do come back to the province.
"In order to ensure tourists that Phuket citizens as well as incoming tourists are safe from the Covid-19 virus, there will be a tracking system, and a fund established to be used as a remedy [sic] to help those affected if there is an infection from incoming tourists."
SOURCE: The Phuket News
Keep in contact with The Thaiger by following our Facebook page.
Never miss out on future posts by following The Thaiger.
Eastern provinces growing impatient with safety measures as Covid cases decrease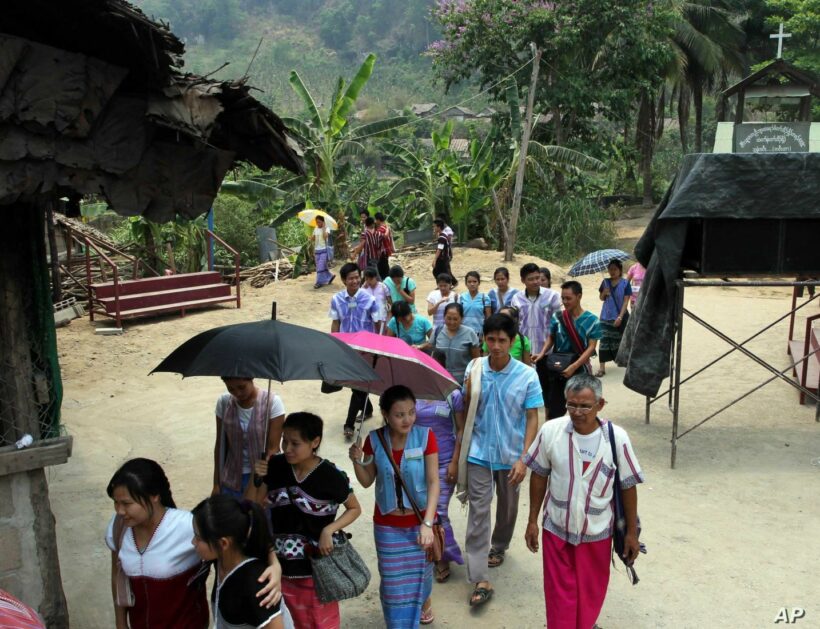 Thailand's eastern provinces are growing impatient as local businesses and residents await a relaxation in Covid-19 safety measures after seeing a drop in cases. Chonburi, Chanthaburi, Trat and Rayong are under a "highly controlled" status set by the CCSA (Samut Sakhon, south west of Bangkok, also falls into the same category at this time). These provinces, along with Samut Sakhon and Samut Prakarn, are under the strictest control measures in the country.
The cause of such tough measures levied upon the provinces was due to a spike in Covid cases after illegal gambling operations in Rayong and Chonburi were found to feature participants with the Covid-19 virus. But now, those areas are reporting very few cases of the virus leaving residents frustrated as they are unable to make a living or travel.
There has been only 1 case in the past 2 days in all 4 of the Eastern provinces. That case was in Rayong, with all other cases being in the low single digits. On top of the low cases, any new cases have been promptly dealt with by requiring contact-tracing, tracking and quarantine. But any hopes of the measures relaxing has been pushed back to the end of the month, with many questioning such a delay.
Even more frustrating is that Pattaya and Ko Chang have largely depended on domestic tourism after foreign tourists were stopped from entering Thailand. But the strict measures are preventing domestic travel as anyone wishing to enter or leave the provinces must have written permission, a move that essentially bans travel.
Bangkok, which has seen more cases reported than all 4 eastern provinces combined, is now easing restrictions by allowing
13 types of businesses
to reopen. The move has baffled the eastern provinces as such businesses are still ordered to shutter. The government has responded, somewhat, by offering a 3,500 baht handout for 2 months, but registration for the handout doesn't start until the end of this month. When the money actually hits residents' pockets is also unknown as it could take weeks.
Keep in contact with The Thaiger by following our Facebook page.
Never miss out on future posts by following The Thaiger.