Phuket's cruise ship arrivals to be screened for coronavirus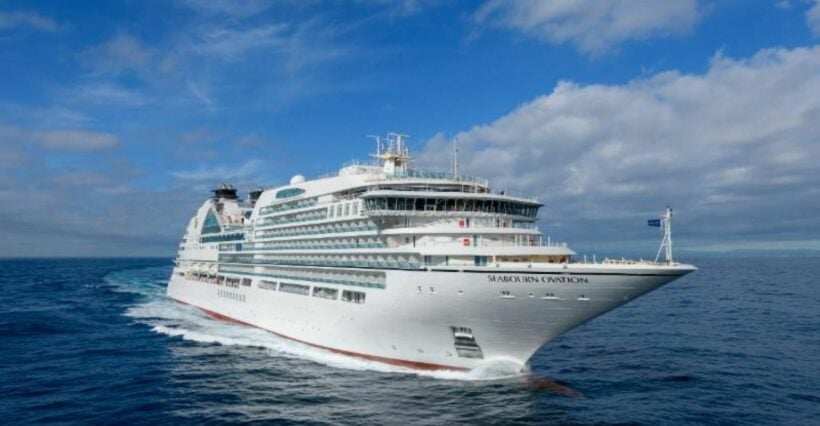 Over 4,000 tourists and ship crews arrive in Phuket today, on two separate cruise liners, one from Hong Kong and one out of Singapore. There has been a sudden surge of interest in arriving cruise ships after the cruise boat still anchored in Yokohama Bay with a cluster
The Seabourn Ovation arrived from Hong Kong just after 7am this morning with 919 on board – 487 tourists and 432 crew. The Quantum of the Seas arrived from Singapore at 10am with 3,149 passengers and crew. Both arrived at the Phuket Deep Sea Port in Cape Panwa.
Phuket's Marine Office Director Wiwat Chitchertwong has also confirmed that at least 17 cruise ships will be coming to Phuket in coming months. Four cruise ships arrive in Phuket this week, according a report in Phuket News. Apart from the two arriving this morning…
• Celebrity Constellation arrives Friday at midday
• Star Clipper arrives on Saturday 5:30am.
The Phuket Public Health Office have confirmed they are screening passengers and crew and following up the coronavirus situation.
"Officers are still screening people for elevated body temperature at Phuket International Airport, bus terminals, piers around the island, and other places," Dr Thanit said in The Phuket News.
The head of the PPHO also confirmed that the number of people suspected of being infected with the virus in Phuket "keeps decreasing", but declined to mention how many people in Phuket were currently being observed or were in quarantine.
"There are no confirmed reports of people infected with the virus on board, as some people believe. It is a different cruise ship."
The PPHO chief was speaking about media reports and the 'panic' about passengers on board another cruise ship that was being denied a port, although the MS Westerdam has now been given permission to dock in Sihanoukville, Cambodia, this morning (it arrived at 7am).
Fears of the novel coronavirus has prompted four different nations and the US territory of Guam to deny them entry despite no one on board being diagnosed with the illness that has caused global panic.
The fears appear to stem from confusion between this ship and its sister ship, he Diamond Princess, which has been quarantined in Yokohama, Japan with 174 cases of coronavirus. Referring to the arrival of MS Westerdam in Cambodia today…
"Guests will disembark in Sihanoukville over the next few days and transfer via charter flights to Phnom Penh for forward travel home." Read more HERE.
The reference to the "infected" cruise liners mentioned at the media conference in Phuket yesterday, refers to the Thai Public Health Minister Anutin Charnvirakul ordering officials to not let any passengers or crew on the Westerdam cruise ship from Japan to disembark at the Laem Chabang port.
After being denied entry into Japan, Guam, the Philippines and Taiwan, unnerved vacationers on the Westerdam were initially relieved when the cruise ship's captain announced on Monday that they'd finally be disembarking in Bangkok, Thailand, on February 13. But the ship was back in limbo after Thailand Public Health Minister Anutin Charnverakul shared on Facebook Monday afternoon that it would not be allowed to dock after all. Read more HERE.
SOURCE: The Phuket News
Keep in contact with Thaiger by following our Facebook page.
Never miss out on future posts by following Thaiger.
Pattaya police warn restaurants not to act like bars, and bars not to pretend they're restaurants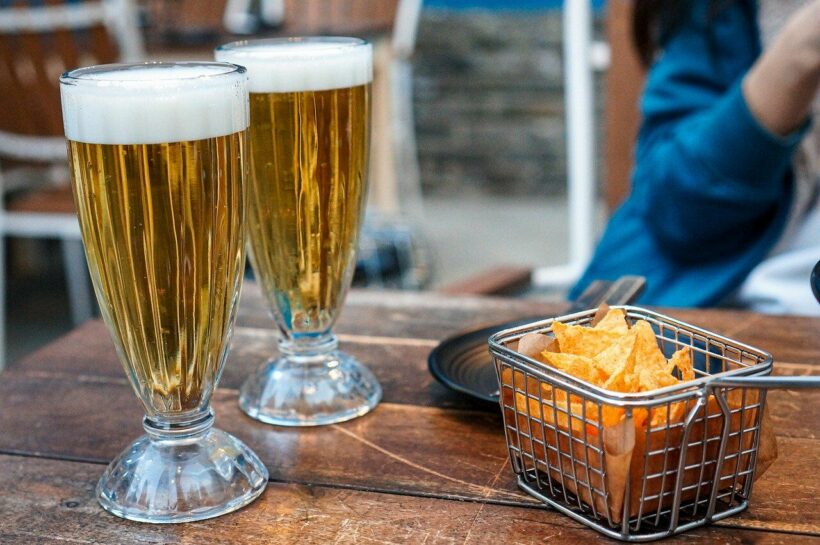 Following the closure of entertainment venues in 41 provinces for 2 weeks (starting Friday night at midnight), Pattaya police have warned that bars acting as restaurants and restaurants acting as bars would be punished. Police have been patrolling heavily, according to The Pattaya News, to check in on venues and remind them of the penalties and fines for breaking shut-down rules. Just selling fries or chips isn't going to cut it, according to police.
The current outbreak of Covid-19 throughout Thailand has been disproportionately spread by patrons of nightclubs and bars, including many pubs in Chon Buri and Bangkok. While the CCSA has called for a 2 week closure, the Chon Buri edict is currently open-dated, expected to be in effect until conditions improve. Patrolling police stressed that, while restaurants are allowed to stay open and sell alcohol, abusing that exception will be punished.
In previous entertainment venue shutdowns during the pandemic, many businesses took advantage of the restaurant loophole. As there's no exact wording in the law saying people have to order food and not only drinks, many restaurants served drinks and allowed dancing and socialising without any social distancing.
Some bars were even seen hastily adding a quick food menu of easy snacks in an attempt to skirt the rules and operate as a restaurant serving alcohol. But this time Pattaya police warn that restaurants using these sneaky tricks won't be tolerated. Even businesses with multi licenses will need to take measures to make it clear they are not operating like a bar as police will have the discretion to make judgement calls on venues.
The 2 week closure of entertainment venues went into effect on Friday at midnight and banquet halls, movie theatres, saunas and soapies are all closed. Restaurants are allowed to stay open, but with a 10 pm curfew on dine-in services. Takeaway food is allowed after 10 pm until 5 in the morning. Officials hope this latest shutdown on entertainment venues will slow the outbreak enough to avoid the dreaded full lockdowns, travel restrictions, and domestic quarantines.
This weekend saw the start of the annual mass migration of Thais back to their homes for the annual Songkran. Although the government have banned water splashing activities, the exodus from the Capital and movement around the country of millions of people has authorities nervous about the potential of Songkran to spread Covid out to the provinces.
SOURCE: The Pattaya News
Keep in contact with Thaiger by following our Facebook page.
Never miss out on future posts by following Thaiger.
Cambodia threatens jail for Covid-19 quarantine violations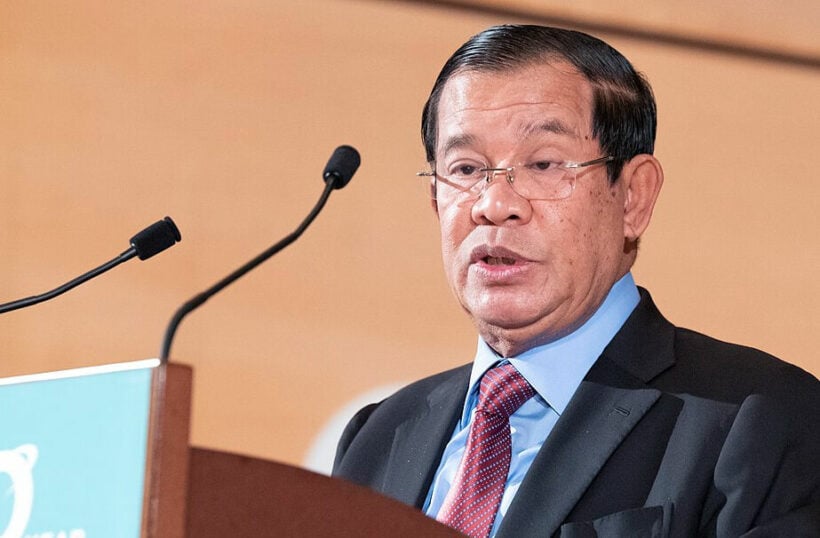 In the face of expanding Covid-19 infections in Cambodia, Prime Minister Hun Sen has warned that violators of quarantine may face prison sentences, and government workers could be fired if they don't get vaccines. More than 1,000 new Coronavirus cases were diagnosed in the last 2 days along, nearly 25% of the total cases since the pandemic began. The government has forbidden out-of-province travel and implemented evening curfews in the main city of Phnom Penh. They even shut down all the tourist attractions including the world-famous Angkor Wat temple complex.
Face masks are already mandatory now in Phnom Penh, with fines up to US $250 for anyone caught violating the order. But PM Hun Sen, himself having had a close brush with Covid-19 months ago, has imposed a 2-week quarantine and has made it clear that punishment for any rule-breakers will be harsh and swift. The government has already enacted a strict bill to curb the spread of Covid-19 in Cambodia, with prison terms of up to 20 years for serious violators. In an address broadcast on state-run television, he promised a "quick trial'.
"People who break Covid measures must be sentenced, I accept being called a dictator, but I will also be admired for protecting my people's lives."
Cambodia began Covid-19 vaccination in February, with a million citizens already receiving at least their first of two injections. In a country of 16 million, that 6% is a healthy start for their vaccination programme. The Prime Minister also declared vaccination mandatory for all state officials and members of the military. He asserted that their job was on the line if they failed to comply.
Cambodia had done well with low Covid-19 infection numbers during the pandemic, but in February, the virus tore through the Chinese ex-pat community, with the outbreak causing a surge in infections proliferating across the country. The situation is worsening now, as hospitals in Phnom Penh are running out of beds and the government is converting large halls and local schools into medical centres for mildly afflicted patients.
SOURCE: Bangkok Post
Keep in contact with Thaiger by following our Facebook page.
Never miss out on future posts by following Thaiger.
Nightlife continues to play a major role in Thailand's Covid-19 third wave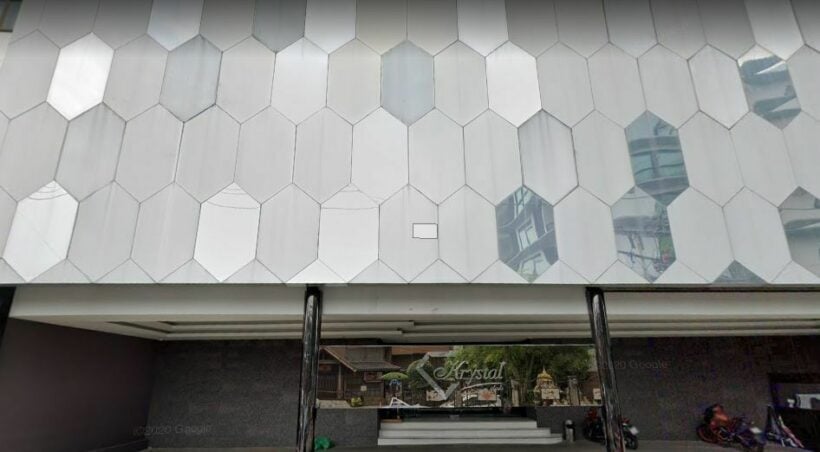 The current surge in Covid-19 infections now looks to be spread in large part by Thailand's colourful nightlife, with more than 500 people contracting the more contagious UK variant (B117) of the Coronavirus. The government responded by closing all bars and entertainment venues in 41 provinces, but it may be too late to prevent a third wave of the pandemic. Many people now are critical, pointing to the first and second wave as harbingers of how the party nightlife can so easily transmit Covid-19.
At the beginning of the pandemic, partiers in Bangkok's Thong Lor area began testing positive for Covid-19 last March. The Public Health Ministry instructed everyone to follow safety measures to prevent a big outbreak. The area is well known to be a hotspot for Bangkok's wealthy elite and powerful with its multitude of high-end luxury clubs and bars. Although the first major cluster was at a Muay Thai boxing stadium, it was the gatherings around Bangkok's nightlife that exacerbated the spread.
After infections started spreading, all nightlife was closed until July when Thailand overall had gained some control and contained the Coronavirus more successfully than most countries. In fact, it would be months before any new infections were diagnosed in the area.
While it's commonly known that the next wave of Covid-19 in Thailand started in Burmese migrant worker camps centred around the Samut Sakhon seafood markets, even the second round of infections was proliferated by people enjoying the nightlife around Thailand and gambles dens in Con Buri.
There was also the case of a woman in the North who went to several bars before knowing that she had contracted the virus in January, and, when the details of her bar-hopping were released, many customers of a bar she attended in Chiang Mai had already contracted Covid-19 as well.
Meanwhile, in Bangkok, Techin "DJ Matoom" Ploypetch held a lavish all-night party in a luxury hotel in January. Facing criminal charges for violating Covid-19 restrictions, he has recovered from the virus himself but the party became a spreader event. None of these nightlife outbreaks stopped people from pouring back into the club scene as soon as it reopened in February.
Now Thailand is facing a massive shutdown with the threat of a third wave of Covid-19 inescapable. One major factor in the rapidly spreading infections is trendy evening entertainment venues around Bangkok, Phuket, and Pattaya among other areas. A 35-year-old man who contracted Covid-19 reported he had been partying in Thong Lor the month before. Testing clubgoers from bars and entertainment venues in the area revealed an outbreak of Covid-19 infections.
Krystal Club Thonglor25 gained attention as powerful politicians and the wealthy elite that frequent the club so often it's nicknamed "Government House 2". 1/3 of Thailand's cabinet ministers are currently self-isolating and it was rumoured that the Transport Minister had gotten C0vid-19 from visiting the infamous Krystal Club, though rumours were later dispelled.
But growing anger has emerged towards the upscale party-going set, with the hashtag #thonglorpub trending across social media since Wednesday, and many people complaining as the country closes down entertainment venues for the next two weeks and maybe facing further lockdown procedures.
The bar and club scene is a hotspot for Covid clusters since social distancing and mask-wearing are rarely enforced, in poorly ventilated rooms with throngs of tightly packed people. A list has emerged of high society hot spots where anyone in attendance in the past few weeks is being requested to get Covid-19 tests right away after customers at each has tested positive for covid.
Krystal Club Thonglor25
Bar Bar Bar,
Ekamai Beer House,
Emerald Thonglor13
Dirty Bar
Bottoms up Thonglor
AINU Hokkaido lzakaya & Bar
the Cassette Music Bar Ekamai
63 Music House Ekamai
SOURCE: Thai PBS World
Keep in contact with Thaiger by following our Facebook page.
Never miss out on future posts by following Thaiger.