International visitor numbers down 35% January-March, exceeding worst predictions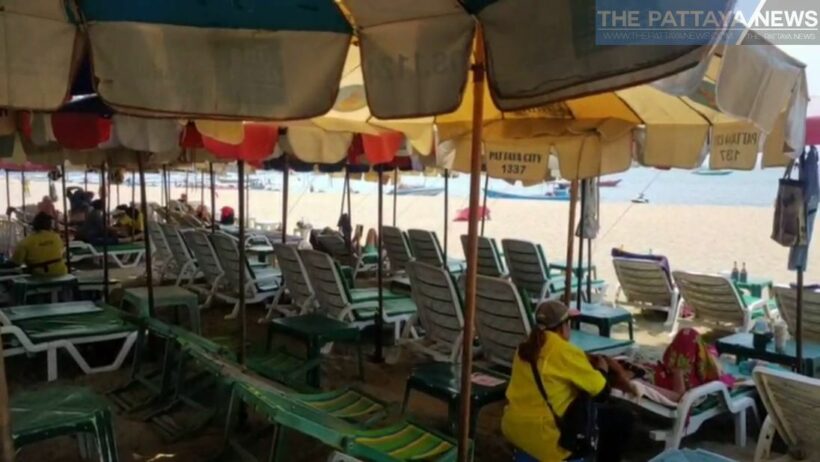 International visitor numbers to Thailand from January to March dropped by 8.5 million, or 35.3% year-on- year, according to the Civil Aviation Authority of Thailand. You can be sure the specific numbers for March would have been a lot worse.
The biggest decline, unsurprisingly, was in Chinese visitor numbers, which dropped by 59.4% compared to 2019, to around 2.4 million. China placed a ban on group tours leaving the nation in January as the Covid-19 coronavirus pandemic began to spread. Visitors from Japan fell by 28% to 1.6 million, while those from Russia dropped only 0.6% per cent to 1.19 million passengers.
The top 10 sources of travellers to Thailand were China, Japan, Russia, Singapore, India, South Korea, Malaysia, Hong Kong, and Vietnam, followed by the United Arab Emirates, Qatar, Taiwan, Cambodia, Myanmar and Indonesia.
Tourism accounts for about 16% of Thailand's total GDP, and has been called the "lifeline" of the kingdom's already battered economy. Thailand's tourist industry could be decimated in the wake of the world coronavirus outbreak.
Only weeks ago, the governor of the Tourism Authority of Thailand mourned that, in the worst case scenario, Thailand could bleed 10 million of its projected 40 million tourist arrivals this year.
SOURCE: The Nation
Keep in contact with The Thaiger by following our Facebook page.
Never miss out on future posts by following The Thaiger.
Disease control measures ease up in Samut Sakhon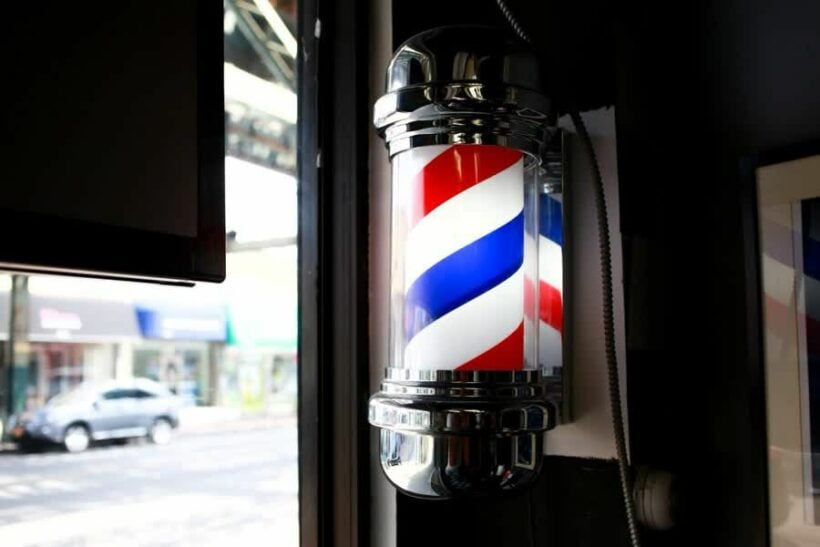 Disease control restrictions are easing up in Samut Sakhon. The coastal fishing province that has been under "maximum control" since last month's Covid-19 outbreak at a major seafood market in the province's Mahachai area.
Salons and barber shops are now allowed to open from 6am to 9pm in all districts of Samut Sakhon, but services are limited to hair cutting, dressing, and washing. Manicures, pedicures and shaving services are still prohibited. Each customer can only stay in the shop for only 2 hours and no queuing is allowed inside the salon or barber shop.
Restaurants and cafes are allowed to open, except for those in some sub districts of Muang District…
Thai Sai
Mahachai
Krok Krak
Tha Chalom
Nadee
Bang Ya Phraek
Khok Kham
Tha Chin
Restaurants and cafes can offer customers the dine-in services from 6am to 9pm. Takeaway services are allowed after 9pm. Other businesses including sports complexes, playgrounds, educational institutions, boxing gyms, internet cafes, fishing ponds, and cinemas are still closed.
SOURCE: NNT
Keep in contact with The Thaiger by following our Facebook page.
Never miss out on future posts by following The Thaiger.
Thailand's PM says he won't let Thais become vaccine "guinea pigs"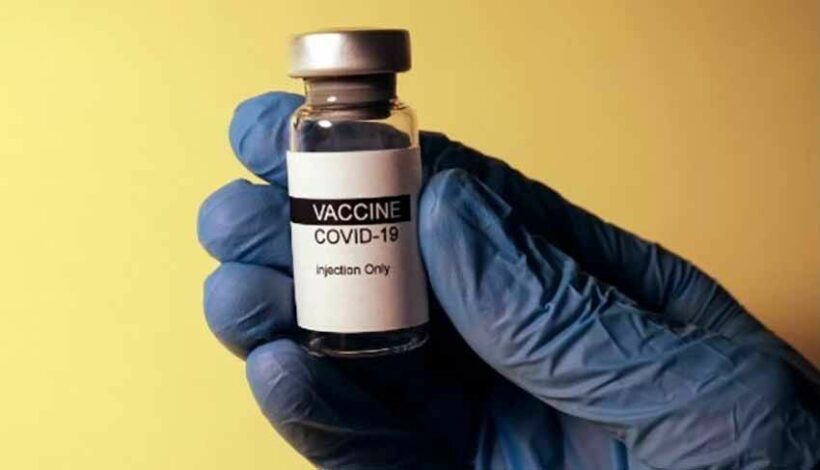 Thailand's PM is saying he won't let Thai people become vaccine "guinea pigs" in his Facebook post today as he points to reports of serious negative side effects that some people have suffered after getting jabbed with the Covid-19 vaccine. Instead, PM Prayut Chan-o-cha says he will wait for more information from the experts about whether such side effects were attributed to the vaccine solely, or other factors.
"For Thai people, I decided not to take the risk and will not rush to inoculate with vaccines which have not been fully tested and will not let Thai people become guinea pigs."
He says the National Vaccine Committee will advise the government and closely supervise the use of Covid-19 vaccines in the country once they are rolled out. As the vaccines are not yet available, he reiterated the importance of taking precautions such as wearing face masks when leaving home, practising social distancing and abstaining from gatherings, particularly political ones.
The government has reported 374 new cases of Covid-19 in the kingdom today, with all but 10 being locally-transmitted. Now, the total has risen to 12,000 cases since the pandemic began.
A government spokesman is also saying that PM Prayut is worried about people's health as the weather has taken a turn for the cold. He also affirmed the importance of imposing measures under the Emergency Decree and Thailand's Communicable Disease Act in order to help curb the recent Covid second wave. He is also reminding the public to download the Thai Chana and Mor Chana apps.
Thailand has ordered 60 million doses of Covid-19 vaccines from a variety of sources, with the first shipment of 200,000 doses to arrive in February. Those vaccines are from China's Sinovac Biotech. In March, another 800,000 doses are scheduled to arrive and another million by April.
The government has also pre-ordered 26 million doses of the Covid-19 vaccine from AstraZeneca, using vaccine technology transfer to allow local production by Thailand's local company, Siam Bio Science.
SOURCE: Thai PBS World
Keep in contact with The Thaiger by following our Facebook page.
Never miss out on future posts by following The Thaiger.
374 new cases today – Covid update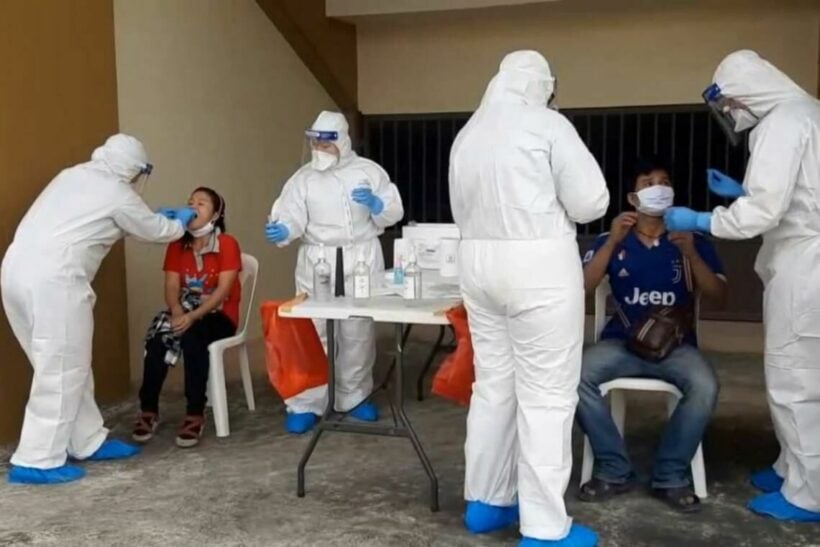 New case numbers have jumped alarmingly again today, even though the growth curve was starting to flatten a bit this week. Thailand is reporting 374 new cases of Covid-19today over the past 24 hours, bringing the total to over 12,000 infections since the pandemic began. Only 10 of those cases were non-local infections as they were found in state quarantine. 43 cases were found in the public and 321 cases were found within the migrant worker areas. 10 cases were found in Bangkok, and 24 cases were found in Samut Sakhon, where the initial cluster that kicked off the second wave began.
61 provinces are now reporting Covid cases with Patthalung province being the latest. Dr. Thaweesin Visanuyothin, from the CCSA, says the situation in surrounding countries is also concerning as he fears they may have a "knock-on" effect.
Samut Sakhon, Rayong, and Chon Buri provinces are still under almost full lockdowns due to the amount of cases found in migrant workers and from people frequenting illegal gambling dens. Thaweesin says entertainment venues are exposing the country to risks, as they are still open past curfew hours. He is urging the public to cooperate with the government in order to help curb further transmissions of the virus.
PM Prayut is also requesting people to stop holding public gatherings, (code for anti-government protests), in order to help prevent the spread of the virus. A spokesman says Prayut is "concerned" for the public's health after recent weather has seen a drop in temperatures, only adding to the worries of contracting the coronavirus. Prayut has also asked the public to be careful when trying to stay warm, as starting bonfires could be dangerous.
The cold pass coming from China is expected to blanket Thailand starting today and lasting through January 19, causing a drop in temperatures of up to 8 degrees Celsius in northern areas.
The government spokesman also reiterated the need for the emergency decree to be enforced as well as the measures under Thailand's Communicable Disease Act in order to help contain the virus. For their part, protest spokespersons have said they are delaying any new protests for the time being.
SOURCE: Thai Enquirer
Keep in contact with The Thaiger by following our Facebook page.
Never miss out on future posts by following The Thaiger.