I flew home to get a new visa – one person's experience with the "new normal" in Thailand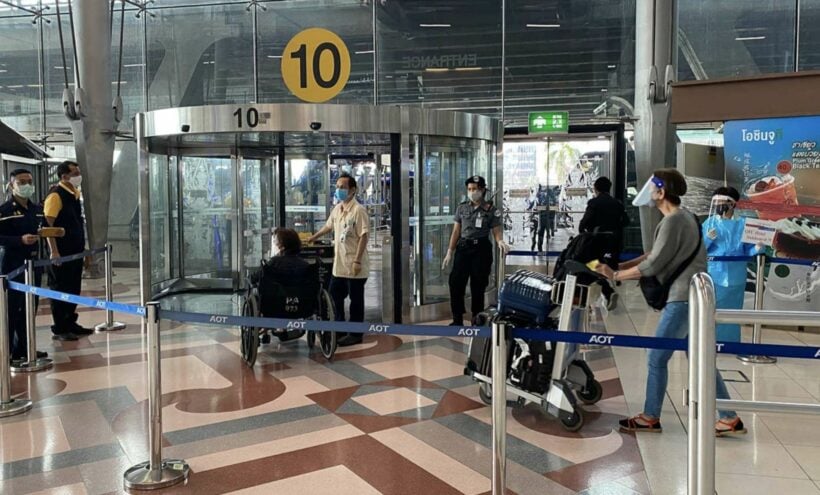 Theo, from The Netherlands,flew back from Thailand to arrange a new visa in his home country. When he returned he had to stay in an Alternative State Quarantine hotel in Bangkok. What were his challenges? How much did it all cost?
I am from the Netherlands, I am 44 years old, married with my Thai wife for over 5 years and we have 2 children together. I have lived permanently in Thailand since June 26, 2014, until I left in July this year to get a new visa.
When I gave up my shares in my Chiang Rai business I founded in 2014 because of a "burn out" last October, I ended up – since my arrival 6 years ago – on a tourist visa. I decided to have a short break before doing anything about the situation and I visited South Africa for 10 weeks to get my energy back.
When I returned to Thailand in February, I started the process of getting a NON-O visa because I was married and had a Thai family. The plan was, and still is, that I would open a new rehab centre in Phuket in July – The Diamond Rehab Thailand – and eventually would apply a NON-B visa.
I was in the process of getting my NON-O visa then Thailand went into lockdown as a result of the Covid-19 outbreak – I was still on a tourist visa. Luckily for me and many others the Thai Government provided an amnesty on visas until the end of July (it has since been extended to September 26.
I read in the news somewhere around the third week of June that some foreigners were then being allowed to re-enter The Kingdom under specific categories and restrictions – having family in Thailand, medical tourism etc. I took my chances and left the Kingdom on July 2 to fly to Holland. I thought "let's do it now, maybe they will change it again in the nearby future"
The plan was to go directly to the Thai Embassy in The Hague, spend 10 days with my family in Holland, before returning with my new NON-O visa. The plan was that I'd return to Thailand at the start of August to be with my family in Thailand.
I flew with KLM directly and noticed that 95% of the flights that evening had been cancelled. I was the lucky one, KLM was still flying. (Most previously scheduled flights were still being listed on the arrivals and departures screens, just being listed as 'cancelled')
I flew Economy class and had to wear my face mask for the entire 11 hours. In front of me was a plastic bag with some water and cookies, cheese and a sandwich. There was no other food or drinks being served. I was flying on a repatriation flight without even knowing it! It wasn't the most pleasant flight I had, but I thought "it is what it is…"
I arrived on Schiphol airport and rented a car, drove straight to the Thai Embassy in The Hague and there they told me I coudn't enter the Embassy without an appointment… "these are the new rules since the coronavirus". To make an appointment I had to email them and wait.
I went back to my car and emailed the Embassy with my request to go return to Thailand ASAP on a NON-O visa. That same Friday afternoon they emailed me back with a list of documentation and procedures I needed to follow to be able to fly back to Thailand, – Step 1, Step 2 and Step 3. The appointment at the Embassy was set for the following Tuesday.
The first step was to gather the following documents:
1. A cover letter I have to write indicates the necessity and urgency for me to enter the Kingdom of Thailand.
2. A copy of my marriage certificate.
3. A copy of my passport.
4. A copy of the birth certificates of my two kids together with a copy of their passports.
5. A valid health insurance policy covering all expenditures of medical treatment, including Covid-19, worth at least 100,000 USD (a statement in English).
6. A filled in declaration form that was attached.
I had all of these documents luckily well prepared in Thailand knowing I would apply for a NON-O visa, including a bank statement of showing more than 400,000 baht in the account, if the account is on my name only, otherwise 800.000 baht if the account was in my wife's name together with my name on it.
Tuesday, July 7, I went to The Thai Embassy, gave them all my paperwork and Step 1 was officially finished. I now went to Step 2 which meant that all my paperwork would then be considered… I could not do anything at this stage besides wait. I left my passport behind and was told it could take up to 2-3 weeks and they would contact me.
I was already a bit shocked with the 2-3 week timeframe because I was planning to only stay 10 days maximum… that turned out a bit differently from my plans in the end.
2 weeks and 2 days later the Embassy called me and asked if I would be available for a flight with KLM back to Bangkok on the August 7. There was also a possible alternative flight on August 14 with EVA air but they weren't sure at that stage. They would let me know later. That same day I got an email that the August 7 flight was confirmed and I now went to Step 3 and needed to gather some more documents in preparation for the flight.
The ASQ (Alternative State Quarantine) hotel reservation was already booked on August 8. They also told me in the email that they would contact me later about the ticket, visa, 'fit to fly' documentation and covid-19 test.
I emailed all 26 ASQ-qualified (at that time, now there are more) Hotels immediately and 24 of them were already full, only 2 of them had 1 room left. By the time I was ready to book my first option was already sold, so I quickly called the second option – Anantara Riverside Bangkok – and paid the 77.000 baht fee to make sure I had that room confirmed.
I knew before I left that I had to stay in an ASQ hotel. I expected that, and was actually looking forward to two weeks of ME time.
I emailed the embassy that I had an ASQ booked and confirmed, and again I had to wait.
I spent time with my family and I started to get a bit nervous, thoughts like: "what if I have Covid, that means I can't fly back?" Around this time I also heard that the Government in Thailand had already given foreigners a longer time in Thailand with an extension to the visa amnesty, until September 26, and I started to doubt my decision to fly all the way to Holland for a NON-O visa and all the money that this was costing me…. I could have stayed in Thailand until the end of September and who knows what plan would pop up to renew my visa?
Step 3 required the following documents…
1. A proof of confirmation that ASQ (Alternative State Quarantine) has been arranged.
2. A confirmed plane ticket (if your flight is cancelled, you will need a new COE – Certificate Of Entrance – you may need a new fit-to-fly health certificate if the one you have no longer meet the 72 hours requirement.)
3. A fit-to-fly health certificate issued no longer than 72 hours before departure.
4. A Covid-Free Health Certificate issued no longer than 72 hours before departure.
This is where it all got a bit tricky in my head. First of all I already paid the ASQ hotel but they would not refund me if I cancelled less than 72 hours before arrival. The Covid test and Fit-to-fly test needed to be done within 72 hours before departure, so if I came back positive, I would have lost my money that I paid to the ASQ and have to go through ALL the same processes again, with all the additional cost.
I called the Dutch Government for a free Covid-19 test, but they wouldn't give me the result through email, only through the phone, this meant I had to do the test at KLM Health services for Euro 149 (4,5450 baht). Secondly, I did not have a doctor in Holland that could give me a Fit-to-Fly document so I called my parents' doctor and she was so friendly to sign off on the document for free!
The 72 hours before departure were hectic, I had to go to Amsterdam to get a Covid test, I had to go to The Hague to get my passport back with my new NON-O stamp – they would only do single entry at the time instead of multiple entries, and I had to visit the doctor for the fit-to-fly document as well. Besides that I had to book my ticket through a travel agent approved by the Thai Embassy.
It was stressing, waiting for the result of the KLM Covid test, and the next day. 36 hours before departure, they called me and told me they lost my test somewhere.
I got totally stressed and I could hear the woman on the other end of the phone was stressed as well. She told me she would call me back and hung up the phone without telling me when she would call. I waited nearly 2 hours in the car but it felt like a day and she called back and reported… "I have double good news; we found your test and you are negative"
I sent all the documents to the Thai Embassy and they replied with a last email with an attachment "Certificate Of Entrance" and that I needed to take the following documents to the airport:
• Certificate of Entry
• Covid-19 test result (English)
• Fit to fly document from the doctor (English)
• Insurance letter indicating that Covid-19 is also covered
• My ASQ (accommodation in Bangkok) confirmation
I printed out everything and on August 7, my father brought me to Schiphol Airport to catch the flight back to Bangkok, and knowing I wouldn't return to Holland for at least 6 months, maybe longer, I felt a bit emotional.
The plane arrived at Suvarnabhumi Airport around noon on August 8. I was lucky enough to be able to get off the plane in the first group.
I walked out of the plane and what I saw was surrealistic, like being in on the set of a Hollywood disaster movie. Men and women in fully-covered white hazmat suits. Over 300 chairs lined up for the passengers to sit on whilst they waited for arrival processing.
I was sitting in the front row and immediately a woman (I think it was a woman, difficult to tell with the full white suit and PPE gear) came to me and asked me for all my printed documents. The next step was to go to the next hall were we had to sit in lines of 5 people to get the next check. Then we had to go to Immigration and 2 officers were doing passport checks. I then ended up at the arrival hall to collect my suitcase and 8 minutes later I was in a hospital van again with drivers, also fully covered in white suits and PPE, that took me to my hotel.
When we arrived at the hotel, it was the same story. Everything was like I was in a movie… nurses checking my temperature, the reception taking my credit card, the doorman cleaning my suitcase. I had to put on a plastic cover over my shoes and they took me to my room.
I first took a LONG shower to wash away all the stress from the trip and arrival, and then lay on my bed overlooking the Chao Phraya River realising the impact of the "new normal" and the total cost of my endeavour to return to Thailand with a new visa – over 300.000 baht. Besides that, I had now been away for a total of almost 8 weeks, instead of the planned 4 weeks. I miss my kids and my wife.
On the third day I received a Covid test in the hotel and that was negative. From that moment they gave me 1.5 hour per day to go to the relaxation area of the hotel. I walk for an hour to get the blood flowing and drank lots of soda water. I hadn't been drinking any alcohol for many years already, but according to the Thai law, its forbidden to drink alcohol in an ASQ hotel.
I received 3 meals a day and can order additional room service if I want to. My room was cleaned every 3 days by a cleaning lady, again in a full white hazmat suit which looks like she is cleaning an ICU room.
I read books, watched a bit of Netflix and called with my wife and family to keep me busy. It was challenging, but I noticed that once I accepted the fact that there was no other way, it became easier being in a 35 square metre room 22,5 hours per day.
I also had a lot of time to think about the future… on one side I am very proud of Thailand keeping Covid outside the country. On the other side I had been planning to open my rehab centre in July, then it became September, now it will definitely not be before January next year, or maybe even later. I am completely depending on foreign patients that travel to Thailand to stay in my facility.
What is the future going to look like even when they open the borders again? I noticed that as a frequent flyer, flying wasn't fun anymore. We can't ask tourist to go through the same process as I did to enter Thailand. I don't think they will come if we ask them to go through all the paperwork, hassles and the "shite suit welcome". I certainly couldn't ask my patients to do so, they would already have the personal fears of confronting their detox and rehabilitation as well.
Then I think to myself… I am still lucky to have my wife, my kids, some money in the bank to survive, a new visa, a new business that opens in the future, being healthy and I am certain that at the end everything will always be OK.
"Everything will be alright in the end so if it is not alright it is not the end" – The Best Exotic Marigold Hotel.
Theo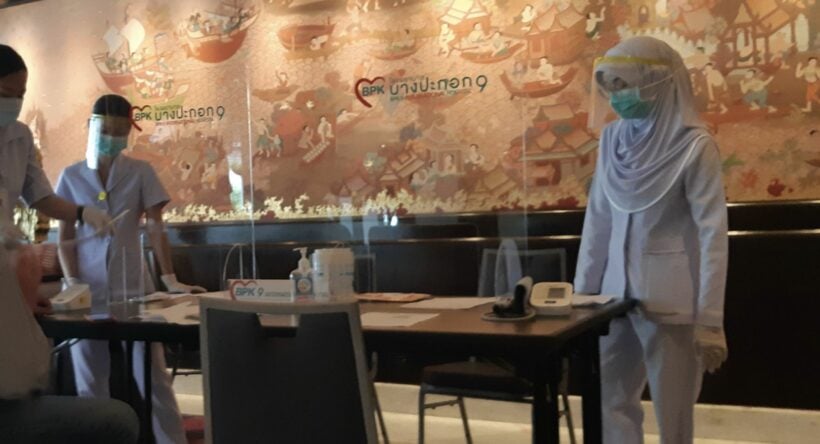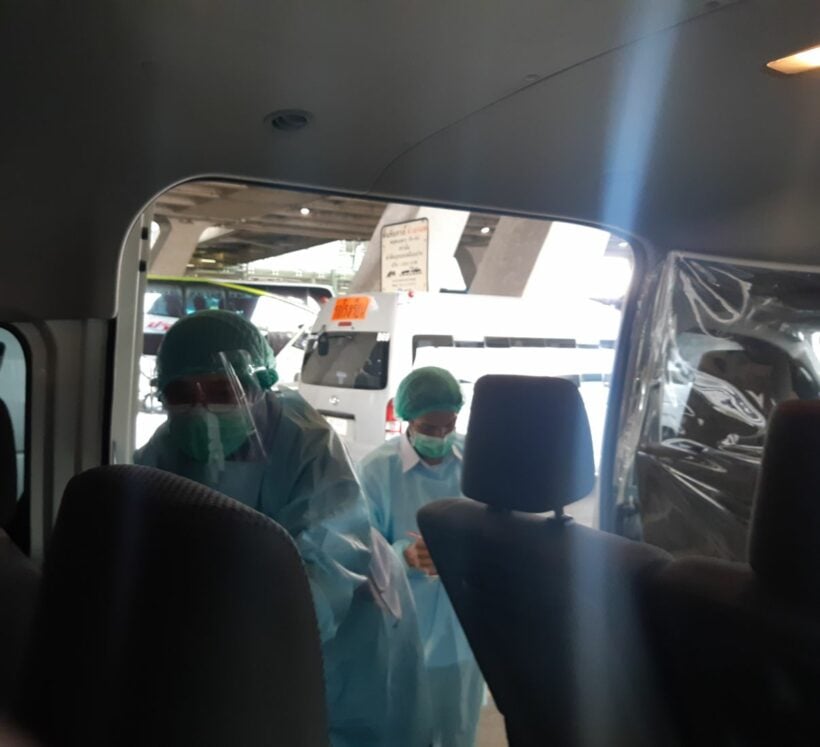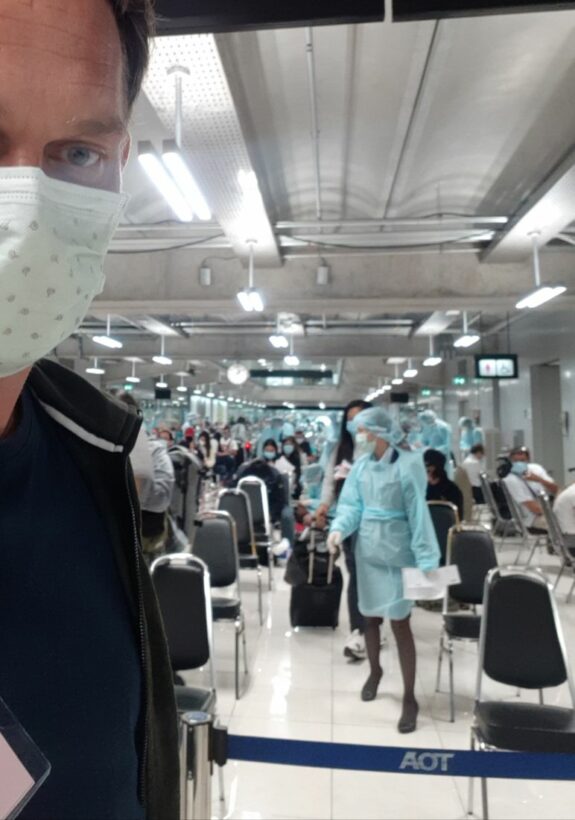 Keep in contact with The Thaiger by following our
Facebook page
.
Never miss out on future posts by
following The Thaiger
.
Struggling airlines to get reprieve through small loans, extension to fuel tax cut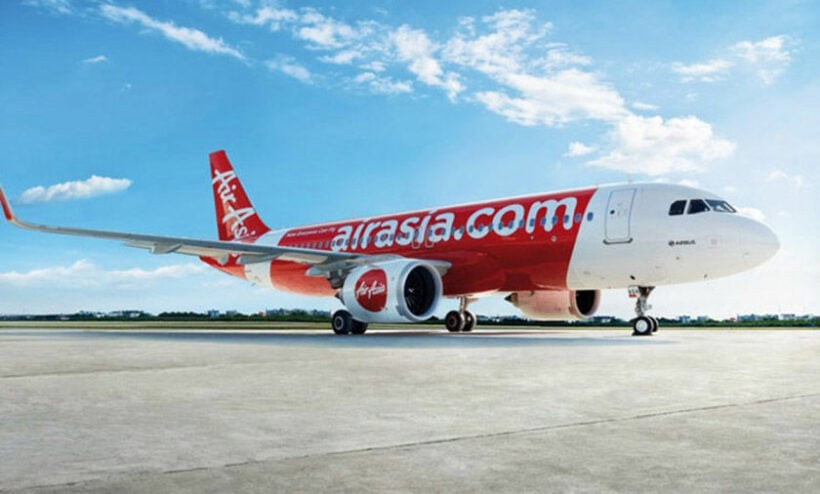 Airlines in Thailand are being offered a financial lifeline, as the Government Savings Bank announces soft loans for carriers left struggling as a result of the current Covid-19 'disruption'. Nation Thailand reports that the GSB is offering the loans over a 60 month period, with an annual interest rate of 2%. Chairman Patchara Anuntasilpa says the proposal will shortly be put to Cabinet for approval.
Airlines have been left financially devastated by the fallout from the ongoing Covid-19 pandemic, with countries closing their borders, passenger numbers plummeting, and carriers forced to slash the number of flights on offer. The services available, including the food services, were also curtailed early on as a preventative measure but that restriction has since been lifted. The effect is being keenly felt by all the airlines in Thailand, with the Kingdom's borders closed to nearly all international traffic since March.
In a further effort to ease the financial crisis faced by Thai airlines, the Excise Department says it will extend the fuel tax cut for low-cost carriers by another 6 months from the end of this month. Patchara, who also serves as director-general of the Excise Department, says the tax may end up being abolished completely. In normal times, taxation on aviation fuel generates around 1 billion baht a year.
Air Asia has also cut some of its ground costs by using airport buses to ferry passengers from a cheaper aircraft parking area, back to the terminals, foregoing the costs of the airport airbridges. Flights from Phuket to Don Mueang, for example, are now a full 'bus' service, sometimes adding an additional 15 minutes at either end for the loading up of the buses and the trip to the planes or the terminal.
It's understood the excise tax collected since October 2019 totals 503 billion baht, down more than 6.5% on last year's figure. Most of the income comes from oil or oil products, cars, alcohol, and cigarettes.
SOURCE: Nation Thailand
Catch up with the latest daily "Thailand News Today" here on The Thaiger.
Keep in contact with The Thaiger by following our
Facebook page
.
Never miss out on future posts by
following The Thaiger
.
Phuket governor calls for help in restoring island's economy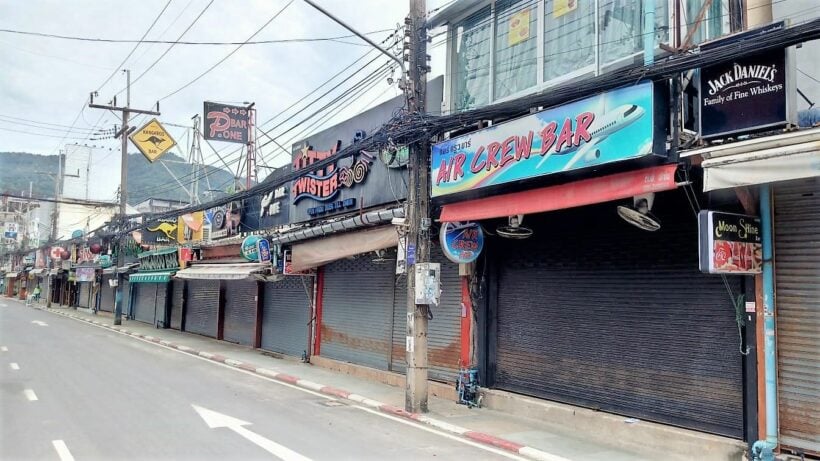 The governor of Phuket has likened the southern province to a patient in a coma, as he pleads for help to restore its devastated economy. According to a report in the Bangkok Post today, Governor Narong Woonciew was addressing a Public Health Association forum, where he highlighted the economic crisis caused by a ban on international tourists. The latest figures show that Phuket has lost over 400 billion baht since the start of the Covid-19 pandemic.
Narong predicts the province will face similar hardship next year, and is calling on the government to organise conferences and other events that will attract more visitors to the province. It's understood the PHA seminar has brought around 10,000 people to Phuket, with the province hoping to launch further packages to attract more visitors.
"So far, the province has invited 15,000 village health volunteers in the south to travel and spend time in the province while today's seminar is bringing in 10,000 attendees and followers and will relieve some of the hardship."
Meanwhile, PHA president Prapat Thamwongsa, says the forum gives those attending the opportunity to share knowledge and advice on tackling the spread of disease, with presentations and competitions addressing all public health activities.
Phuket usually receives around 14 million visitors every year, with around 10 million being from outside Thailand. The airport usually welcomes around 300 international flights a day and is now only receiving around 80 flights a day since the ban on foreign tourists. Narong says around 40,000 of the island's workers are now unemployed, while those still employed have taken hefty pay cuts of anything from 20% to a hefty 90%. Only 30% of the province's hotels are currently open.
"Phuket is like a patient in a coma in ICU. So, it is necessary for all stakeholders to help restore Phuket as quickly as possible."
The Cabinet recently approved a long-stay visa for tourists who wish to visit the Kingdom, although critics say the strict requirements, coupled with the high cost of mandatory 14-day quarantine, make it unworkable.
SOURCE: Bangkok Post
Catch up with the latest daily "Thailand News Today" here on The Thaiger.
Keep in contact with The Thaiger by following our
Facebook page
.
Never miss out on future posts by
following The Thaiger
.
Finish of visa amnesty September 26 | Complete Thailand Travel Guide (September 2020)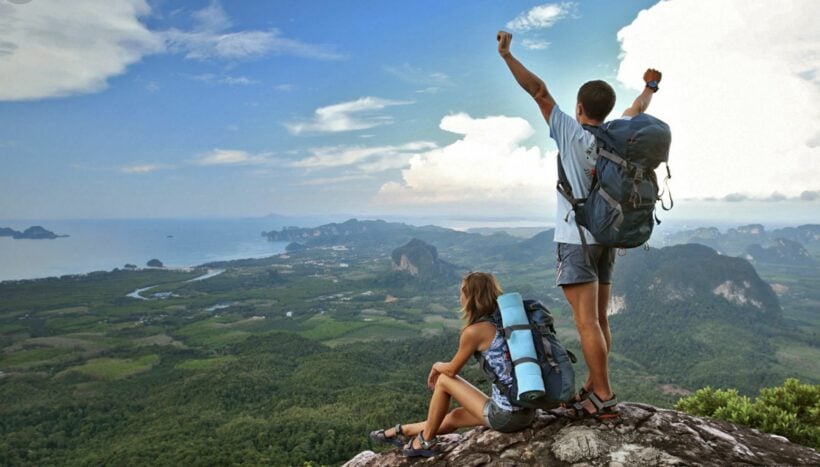 Latest update – September 22. The Thaiger updates information about travelling to and re-entering Thailand. Depending on where you're coming from, your purpose for visiting Thailand and your country's own Covid-19 travel restrictions, the situation is changing daily. If you are overseas and wish to come to Thailand your FIRST port of call must be the Royal Thai Embassy in your country before you make any bookings.
What happens on September 26?
Tourists have until September 26 to renew their visa or they could get arrested and deported. The warning has come directly from the immigration bureau. Immigration officials have also stated there won't be another visa amnesty.
"Those who overstay will face arrest and be deported back to their home countries."
Immigration officials estimate there are more than 150,000 foreign nationals who need to have their tourist visas renewed as they would have lapsed since the borders were closed and international flights largely grounded in April.
"Those who don't renew their visas by this Saturday will face a daily fine."
Some foreigners who arrived on tourist visas earlier in the year have been in Thailand since late March when the Thai borders closed and many international flights were cancelled due to the world coronavirus pandemic. Other people had resident or business visas that have lapsed and not been renewed. They will need to renew them before September 2. The visa amnesty was renewed twice since many people were unable to their home countries, but now the amnesty is coming to an end.
Immigration officials say they will enforce the end of the amnesty. Immigration police also say they also plan to track down the tourists by using the addresses kept in the database. They will be arrested and face legal action and probably deportation and could be blacklisted from re-entering Thailand in the future. Officially, those who overstay their visa by 90 days are barred from entering Thailand for 1 year. Those who overstay more than 10 years are banned for life.
The website for the Thai Immigration Bureau is HERE. Good luck, it's not the easiest website to navigate.
Also, if you have a current visa, you must do your 90 day reporting now. The deadline for updating your 90 day reporting was August 31, so you may have to pay a fine if you are not up to date.
Tell us about the new long stay 'special tourist visa', the STV.
The Thai cabinet has approved a plan to allow foreign tourists to visit Thailand but they'll have to agree to mandatory 14 day quarantine and stay for at least 90 days. The new 90 day special tourist visa would be able to be extended twice, for 90 days each time. So, a total of 270 days (around 9 months). It was also announced that travellers would have to arrive on charter flights only, further pushing up the price of potential travel back to Thailand.
"Visitors can arrive for tourism or health services, and they can stay at alternative state quarantine facilities, specific areas or at hospitals that function as quarantine facilities. Our public health system is amongst the best in the world and people can have confidence in it."
The new 'STV' (Special Tourist Visa) which will cost 2,000 baht and will last for 90 days each. The new visa regulation will be in effect until September 30, 2021 and may be extended beyond that time.
The government noted that it doesn't have the ability to fully re-open to tourism at the moment as they have to be able to process incoming visitors and find approved locations for them to serve their 14 day quarantine."The target is to welcome 100-300 visitors a week, or up to 1,200 people a month, and generate income of about 1 billion baht a month."
Thai officials have also said they will only accept tourists from "low risk" countries, without specifying what those countries are.
On Friday, September 18, a director at the Department of Disease Control, said that foreign tourists will have to present proof of a negative Covid-19 test no more than 72 hours prior to travel. Additionally… "they must also have quarantined in their country of origin, have health insurance for international travel and a specified minimum amount of money in their bank account". He said they will also need a record of "not visiting crowded places prior to their departure".
The Thaiger will update the details of the new long stay tourist visa as soon as the become available.
Here are the basic published provisions approved by the cabinet…
1. A foreigner who wishes to travel to stay for a long period (Long-stay travel) in Thailand.
2. A foreigner who has acknowledged they are willing to comply with Thailand's public health measures in Thailand, and agree to conduct a state quarantine at an Alternative Local State Quarantine (ALSQ) for 14 days.
3. A foreigner who provides evidence of long-term residency in Thailand, including evidence of payment for the hotel accommodation or hospital accommodation that provides Alternative State Quarantine (ASQ) service in Thailand and at least one piece of the following evidence…
Proof of payment for hotel accommodation or hospital accommodation after the state quarantine
A copy of ownership of an apartment or condominium belonging to foreigners or family members of foreigners
A copy of a rental license or deposit payment of the purchase of apartment, condominium, or house by foreigners in Thailand
How is Thailand doing compared to the rest of the world with it's re-opening to tourists?
The UN World Tourism Organisation has published its latest update on the state of the world's re-openings in the Covid-era. 53% of the world's tourist destinations have now started easing travel restrictions government's imposed in response to the Covid-19 pandemic. The UNWTO reports acknowledges that many destinations "remain cautious" and some are even re-closing borders and tightening up restrictions again.
It's the 7th edition of the "Covid-19 Related Travel Restrictions: A Global Review for Tourism"and identifies an ongoing global trend to gradually restart the world's tourism machine. The report analyses restrictions by governments up to September 1. The research covers a total of 115 destinations (53% of all destinations worldwide) have now eased their travel restrictions – that's an increase of 28 since 19 July. Of these, two have lifted all restrictions, while the remaining 113 continue to have certain restrictive measures in place.
• Another stand-out stat was that in advanced economies, 79% of tourism destinations had already started easing restrictions. In emerging economies, less than half, just 47% of destinations, have started the process.
• 64% of those destinations which have eased have a "high or medium dependence" on airlines to deliver international tourists to their location. Island destinations are particularly at risk at this time as the air lift is critical to their tourist success.
• 43% of all worldwide destinations continue to have their borders completely closed to all tourism, of which 27 destinations have had their borders "completely closed" for at least 7 months.
• Half of all destinations in the survey, with borders completely closed to tourism, are listed as being among the "World's Most Vulnerable Countries". They include 10 Small Island Developing States, one Least Developed Country and three Land-Locked Developing Countries.
Should I use a visa agent to extend my visa?
There are plenty of ads being posted at this time offering magic extensions to visas and opportunities to stay in Thailand after September 26. Please be aware that some of these alleged visa agents are scams. There are also plenty of good visa agents who will be able to provide you with advice and solutions, at a cost, allowing you to remain in the country.
If you do wish to contact a visa agent at this time make sure you get a referral from a friend, visit their office in person or ask plenty of questions and check their bonafides. Do not start sending money to accounts until you have seen some paperwork or evidence that they are able to provide you with a legal and professional service. Caveat emptor!
I had a retirement visa and have lived in Thailand for many years. When can I return?
Soon, it seems. The next batch of returnee categories is now being considered by the CCSA. This time, foreigners with permanent residences who have been stranded overseas for the past 6 months, and long-term foreign residents (retirement visa), will receive priority when the Centre for Covid-19 Situation Administration announces the next date for the next phase of lifting the shutters on Thailand's borders.
The chairman of the CCSA's panel, who oversea the easing of Covid-19 restrictions, announced that the panel will recommend these two groups of foreigners back into Thailand "as they have high purchasing power".
Both groups would still have to undergo the mandatory state-controlled 14 day quarantine. It's under the quarantine that so many Thai repatriates have been found to have Covid-19 during the series of tests they undergo.
As of today there has been no official date announced for the commencement of this program.
If you believe you fall into either of these categories, contact your local Thai Embassy or consulate to discuss your circumstances BEFORE you purchase a ticket or make any other arrangements.
Is it safe in Thailand at the moment?
Yes. No less safe than usual and certainly there has been no civil unrest that would make you ponder your personal safety beyond the usual precautions you would take anywhere in the world. The current student protests are fairly limited and are publicised ahead of time so you can avoid those situations. Whilst there has been some outbursts against foreigners from a Thai politician and a few stressed-out locals, the situation for foreigners remains safe and secure at this time.
What happened to the Phuket Model?
It was a non-starter after the government encountered resistance from some in Phuket. It was also not well received by travellers and many in the local hospitality industry.
At this stage, a model to allow limited tourists to re-enter the country, on extended tourist visas, with some restrictions, is being hammered out by the CCSa in conjunction with the Public Health Department, TAT and Ministry of Sports and Tourism. Nothing has been decided at this stage.
Are there any Facebook pages where I can share my story about wanting to come back to Thailand?
The 'Love Is Not Tourism Thailand' Facebook page, which includes families torn apart by the pandemic, is calling on the Thai government to help reunite their families.
"We're asking the government to issue visas or allow entry for family members and lovers to reunite with each other for humanitarian reasons. Evidence such as a passport with an entry stamp into Thailand, photos, and text messages should be able to verify their unions."
I have been stranded in Thailand since April. Now I have run out of money and don't know what to do.
This is a really difficult situation and you'd be well advised to contact your friends and family, and advise them of your predicament. Also, you MUST contact your country's embassy or consulate to alert them of the situation. They will at least have information about repatriating you to your home country or perhaps other options that may be available.
Just hoping your situation is going to improve won't work. Get as much information as you can about your options. And hopefully your family or friends can send you some funds to tide you over during this crazy time. Chock dee krub!
The airlines are selling tickets to fly to Thailand now. Should I buy one?
No. Don't buy a ticket for a flight to Thailand until you have ALL the paperwork required, have discussed your trip with your local embassy and you have been approved for travel. Why the airlines keep selling tickets, for flights that will be cancelled, is a mystery.
There are currently no plans to open Thailand's borders for international tourism beyond proposals for a limited opening for tourism into Phuket called the Phuket Model. It was proposed to start in October but no decisions have been made.
Which leads us to the next question….
When will Thailand open its borders for international tourism?
Both the Civil Aviation Authority and a Deputy Governor from the TAT have stated that it is unlikely that the borders will be reopened for general tourism until 2021. But there is now the new Special Tourist Visa which allows tourists to visit for 90 days at a time (extendable twice for a total of 270 days), at a cost of 2,000 baht per application or extension. There are still quite draconian restrictions on the new visa, including the 14 day mandatory quarantine and lots of paperwork. Your starting point would be to contact your Royal Thai Embassy in your country.
Would a Thailand Elite Visa solve my problems?
Yes and no. The Elite Visa program is an excellent and convenient means of staying in Thailand with few problems, allowing you to avoid visits to Immigration and most of the paperwork. But it's an expensive up-front costs and, for now, there is a 3-4 month waiting period to process new applications.
At this time, there is also a limit on the number of people, on various visas, they are allowing to re-enter Thailand each day. But if you have the cash, it's definitely an option as people on the Thailand Elite Visa are currently allowed to re-enter the Kingdom.
Our flight has a transit stop in Thailand. Can we get off the plane and spend a day in Bangkok?
No. At this time all transits require passengers to remain on the plane. There may be some situations where they deplane passengers but you will be restricted to a section of the airport.
Can I get a job, get a new visa and stay in Thailand?
Maybe, possibly. Jobs for foreigners are thin on the ground at the moment. Outside of teaching English (there will always be jobs for English teachers in Thailand), most companies are cutting staff right now, rather than employing. You would need to secure a letter of offer from your new employer and visit you local immigration office to discuss the matter urgently, before September 26.
Can I fly back to my country and get a new Non B visa, and then return to Thailand?
In theory, yes. But it will take some good planning and a dose of luck for the plan to be successful. Theo did it… HERE's the link to his story. You will certainly need to do a 14 day quarantine upon your return and the capricious nature of various embassy and immigration officials could make the many steps to get all the paperwork a nightmare.
What about other tropical holiday spots?
Island economies, dependent on tourism – from Bali in Indonesia, to Hawaii in the US – grapple with the pandemic, which has brought global travel to a virtual halt. World aviation has dropped by 97% (last month compared year-on-year). Re-opening to tourists has led to the resurgence of infection in some places like the Caribbean island of Aruba, and governments are fearful of striking the wrong balance between public health and economic reality. Even The Maldives, which confidently re-opened for tourism, has had a recent surge of new cases and forcing the government to rethink its plans.
Ibiza and the other popular Spanish party islands, are also devastated by the current Covid situation.
Can I travel to Thailand for medical Tourism?
Yes. Even though Thailand's borders are still closed to most travel, including tourism, there are some select groups being allowed back into the Kingdom. Medical tourists are one of those groups but, for most countries, ONLY for urgent or emergency medical matters. Foreign medical tourists are now permitted to apply to come to Thailand for medical treatment with strict disease control measures being put in place.
BUT, and there's always a 'but' at the moment, some countries will not permit its citizens to travel outside of their home countries, even for medical emergencies. In all cases, you would need to consult your local Royal Thai Embassy to find out if you are eligible, before you book a flight or sing a contract with a medical provider in Thailand.
Under the CCSA regulations, foreign medical and wellness tourists have to arrive by air to ensure effective disease control, not via land border checkpoints at this stage.
"Those seeking cosmetic surgery and infertility treatments will be allowed to enter the country. Those seeking Covid-19 treatment are barred."
If you'd like to investigate coming to Thailand at this time, go to MyMediTravel to browse procedures and check out your options.
Spokesperson Dr. Taweesilp Visanuyothin says the visitors must have an appointment letter from a doctor in Thailand and entry certificates issued by Thai embassies across the globe. People wanting to visit Thailand for medical procedures at this time will need to contact the Thai Embassy in their country to organise the visa and paperwork. Thailand's major hospitals will provide potential candidates with an appointment letter.
They will also need to produce proof that they tested negative for Covid-19 before their arrival. Once in Thailand they will be tested again and will required to stay at the medical facility for at least 14 days, during which they will be able to start their chosen treatments.
The CCSA says that medical procedures will only be allowed for foreigners at hospitals that have been registered to provide the treatments and have proven their ability to contain any potential outbreak. Potential patients will only be allowed to bring a total of 3 family members or caretakers during their visit to Thailand. Caretakers will have to go through the same screening procedures as the patient.
Embassies and participating hospitals will be able to provide more information about procedures, facilities, paperwork requirements and arrival options.
Again, MAKE SURE you consult the Royal Thai Embassy in your home country before proceeding with any medical tourism pans.
Are there any plans to extend the range of foreigners who can come into Thailand at this stage?
Two more categories are being currently considered for re-entry into Thailand – foreigners with permanent residences who have been stranded overseas for the past 6 months, and long-term foreign residents (retirement visa), will receive priority when the Centre for Covid-19 Situation Administration announces the date for the next phase of re-opening.
Since Thailand's experience with Covid-19, it has closed its borders to tourists and visitors, stranding both Thais and foreigners who want to return to the Kingdom. It also stranded up to 500,000 foreign visitors who are unable to leave Thailand due to the border closures or simply decided to wait out the peak of the pandemic here. Many of those have already flown back home on either specially organised repatriation flights or the handful of scheduled flights still leaving Bangkok.
Although restrictions are slowly being lifted, the new measures prioritise professionals, businesspeople and wellness travellers, rather than couples who aren't legally married, including gay couples, and other types of non-immigrant visas.
People currently allowed back into Thailand include people holding a certificate of permanent residency, a current and valid work permit, those who have special arrangements with, or have been invited by the Thai government, and migrant workers. Holders of a Thailand Elite visa are also permitted under the current situation, although there is a cap on entry numbers under that program.
Travel advice from the UK government
From 4 July, Thailand is exempt from the FCO advice against all non-essential international travel. This is based on the current assessment of COVID-19 risks.
However, the requirement to self-isolate on return to the UK from Thailand remains in place. See guidance on entering or returning to the UK.
The following advice within Thailand remains in place. The FCO advise against all but essential travel to areas within the provinces on the Thailand-Malaysia border, including…
Pattani
Yala
Narathiwat
Southern Songkhla province. This does not include areas north of and including the A43 road between Hat Yai and Sakom, and areas north-west of and including the train line which runs between Hat Yai and Pedang Besar.
Travel to Thailand is subject to entry restrictions.
At present only certain categories of foreign nationals are permitted to enter or transit Thailand.
If you're eligible to enter, you will be subject to a 14-day state quarantine at a Thai government-designated facility at your own expense. If suspected of carrying Covid-19, you may be denied entry into the country
Keep in contact with The Thaiger by following our
Facebook page
.
Never miss out on future posts by
following The Thaiger
.