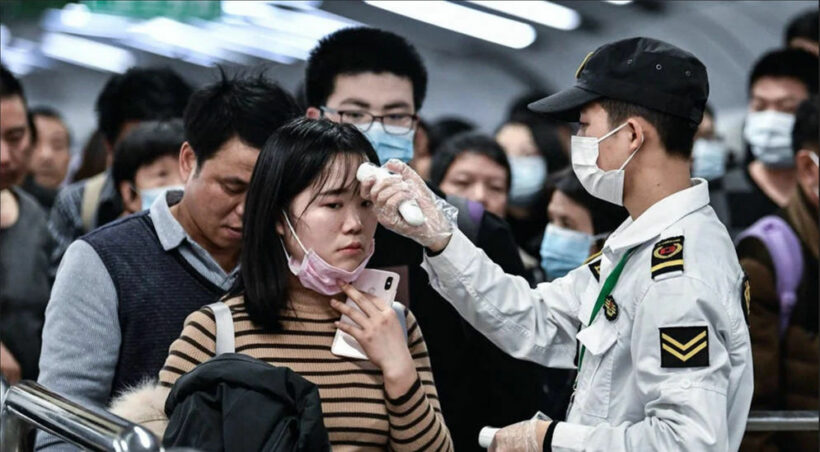 Thailand has 10 new cases of Covid-19 reported today by the Centre for Covid-19 Situation Administration (CCSA). The infections were from those arriving from 8 different countries, with all being in quarantine. The new cases bring the total to 3,902 with the death toll remaining at 60. Germany, Sweden, Switzerland, Czech Republic, Belgium, the Netherlands, US and India were the countries that the visitors have arrived from, with most having no symptoms upon entering Thailand.
A 55 year old from Germany who was a Dutch businessman tested positive in quarantine after arriving in Bangkok on November 6 without any symptoms.
A 30 year old Thai woman tested positive in quarantine with symptoms after arriving from Sweden on November 12 while a day later a 56 year old Swiss man tested positive after arriving from Switzerland with no symptoms. Another case was a 43 year old Thai masseuse who arrived from the Czech Republic on November 14. That person was also on the same flight as another previously confirmed case.
An engineer from Belgium tested positive after arriving on the same day as the Thai masseuse, and was on the same flight as another confirmed case. The Belgian displayed no symptoms. Again on the same day, a 15 year old Indian student tested positive after arriving in Bangkok. That student was also on a flight with a previously confirmed case.
2 Thai women, who also arrived on November 14 from the Netherlands tested positive. One was a 52 year old housewife with virus symptoms and the other was a 22 year old student with no symptoms. 2 more Thais returned from the US in which both tested positive on the same day as the others, with one displaying symptoms. The other, was a 61 year old retired official.
Globally, the amount of cases rose by 659,511 over the last 24 hours to 57.9 million. The death toll worldwide also rose to 1.37 million. The US remains as the country with the most cases, at 12.27 million, followed by India with just over 9 million. Thailand currently ranks 151st worldwide for the number of cases so far reported.
SOURCE: Bangkok Post