CP Group delivers first 100,000 masks from its new factory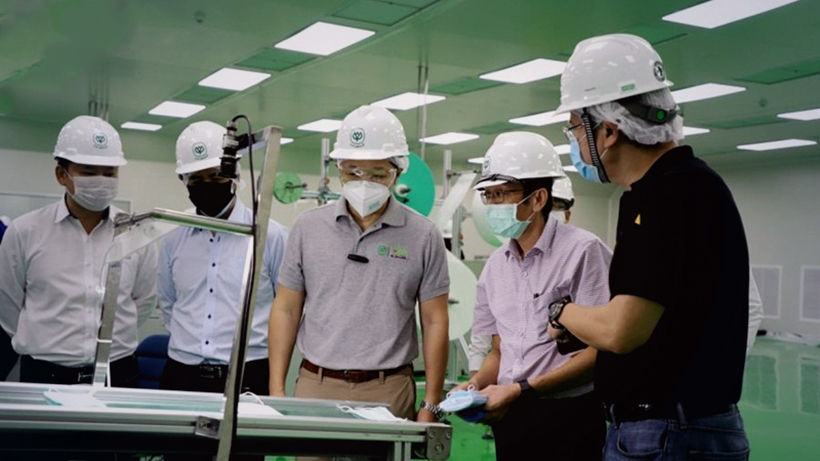 Thailand's largest private company and one of the world's largest conglomerates. the Charoen Pokphand Group, better known as CP, presented the first batch of 100,000 surgical facemasks from its own factory to Bangkok's Chulalongkorn Hospital late this week.
Group Chairman Dhanin Chearavanont says he is delighted that the factory was built in just five weeks, at a cost of some 100 million baht, and began operations this week, producing surgical face masks for free distribution to medical personnel and the public.
Dhanin, with other CP Group executives and the director of Chulalongkorn Hospital, visited the factory in Samut Prakan, just south of Bangkok, to preside over the launch. He said that the company realises the importance of protecting frontline medical personnel in the fight against Covid-19.
Staffed by just 3 supervisors, the factory is fully automated and production takes place in a sterile environment. It has a production capacity of 3 million masks a month.
Dhanin says this is the perfect opportunity for the group to give back to the country:
"Doctors, nurses and other medical personnel are risking their lives, like soldiers on the battleground. I am impressed by their performance."
Dr. Sutthipong thanked CP for its contribution to Thai society with the construction of the factory, saying that the masks are one of the essential tools to save Thailand during the pandemic.
The masks have been approved by the Food and Drug Administration and all proceeds from their sale in the future will go to Chulalongkorn Hospital and the Thai Red Cross Society.
SOURCE: Thai PBS World

Want more from the Thaiger family?
📱 Download our app on Android or iOS for instant updates on your mobile
📧 Subscribe to our daily email newsletter
👍 Like/Follow us on Facebook
🔔 Subscribe to or Join our YouTube channel for daily video updates
Dodgy Chinese medical supplies rejected by many countries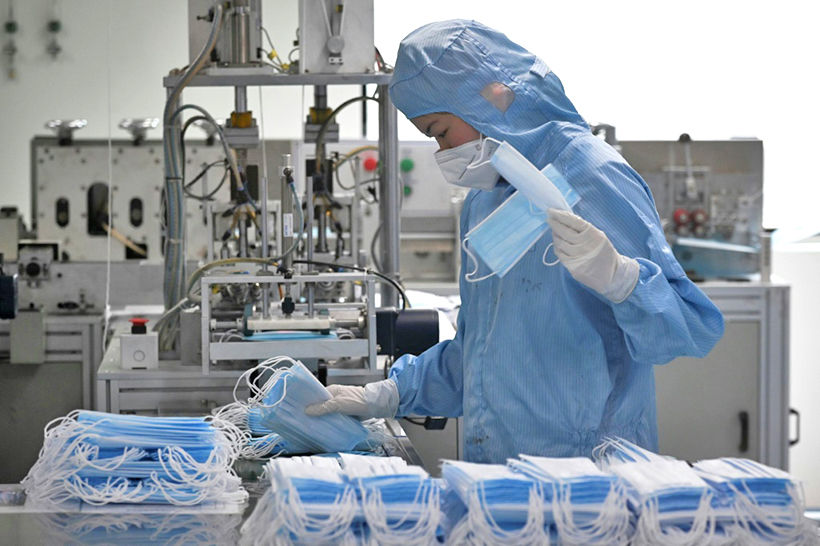 Countries across Europe and around the world are rejecting substandard medical supplies from China as the Covid-19 pandemic continues to sweep parts of the globe and the death toll continues to climb. Germany, Belgium and Holland have joined the ranks of other nations, including Canada, Spain and Slovakia, complaining of unreliable test kits, inaccurate thermometers and shoddy Personal Protection Equipment.
"Facemasks are one of the crucial PPE items to prevent the spread of the virus. Medical staff need them to protect themselves when treating patients, while ordinary citizens are often legally obliged to wear them when going outside. China is among the world's largest manufacturing bases for PPE and other medical supplies."
German news magazine Der Spiegel reported last Friday that German Federal Transport Minister Andreas Scheuer complained…
"11 million masks were junk."
The director of the German textile company that purchased masks from China said his employees checked the products and found that they were of poor quality.
"The filter function of some masks did not work properly, while others had broken elastic."
The company cancelled the order and later found a different Chinese supplier to purchase the masks.
Brussels Times reported that Belgium rejected 3 million masks imported from China.
"Because they did not meet the required quality standards. At first glance, there were problems with them. We had them tested. The Federal Public Economy Service confirmed that the Chinese supplier had not been able to provide conclusive test certificates. Even more the masks were of unacceptable quality after an additional test in a Belgian lab."
Holland also recalled 600,000 faulty masks from Dutch hospitals. They were part of a shipment of 1.3 million masks that were purchased and imported from China on March 21.
On Sunday, the Chinese government addressed the quality of exported medical goods at a press conference in Beijing held by the State Council, the equivalent of China's Cabinet.
With regard to low-quality products, Li Xingqian, the director of the foreign trade department at China's Commerce Ministry, claimed that this was because Chinese standards are different from those of other countries.
He admitted that some Chinese exporters exported non-medical masks as medical masks, while some Chinese manufacturers sold their products at "an abnormal price."
Dan Harris, a Seattle-based lawyer, posted on his firm's website on April 21 about scams by PPE suppliers in China.
In the past few months, the firm found that some Chinese companies used false certifications to export unqualified products, while other Chinese exporters were brokers who had no product on hand.
SOURCES: Chiang Rai Times | The Epoch Times
Want more from the Thaiger family?
📱 Download our app on Android or iOS for instant updates on your mobile
📧 Subscribe to our daily email newsletter
👍 Like/Follow us on Facebook
🔔 Subscribe to or Join our YouTube channel for daily video updates
To wear or not to wear, that is the question. Face masks in a Covid-19 world.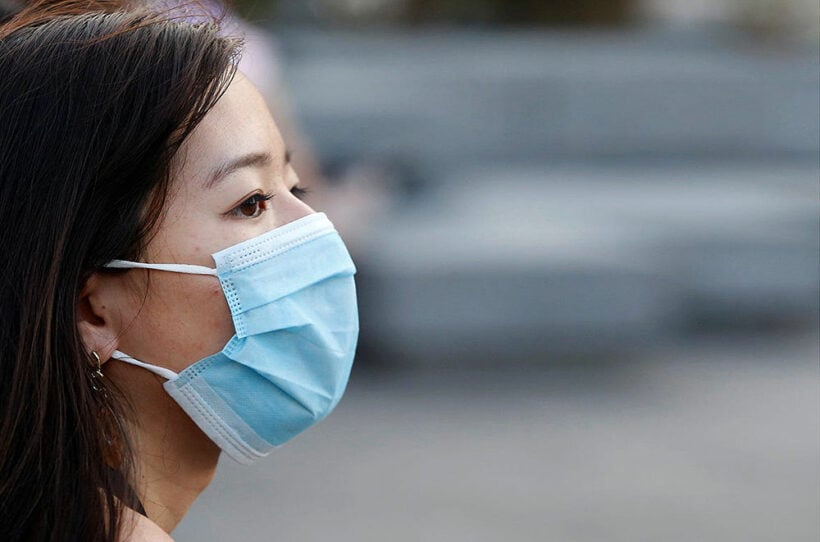 The hot topic du jour is face masks – to wear or not to wear. Are they useful? Do they just make wearers 'feel' protected, or can they actually contribute to the prevention of spreading Covid-19, or any other virus for that matter.
In Asian countries, generally, it's become a common look, as people move around and go shopping while wearing a face mask. In China, and Thailand for now, it's compulsory to wear a mask when out in public at all times. But in western countries it's a lot less common.
Do masks protect me, or the other person? And which types of masks should we be wearing? In times of scarcity many believe masks should be reserved for healthcare workers only who depend on protection. But that view now seems to have changed. More and more local authorities, around the world, do recommend to wear masks in public. And if we are to find a long-term solution to living with Covid-19, whilst resuming some semblance of our normal lives, are masks an important part of that 'new-normal'?
Why is the west so resistant to wearing face masks?
So let's talk about face masks – and what they can do for us during a pandemic. Deutsche Weller report.
For more news go to Deutsche Welle news.
Want more from the Thaiger family?
📱 Download our app on Android or iOS for instant updates on your mobile
📧 Subscribe to our daily email newsletter
👍 Like/Follow us on Facebook
🔔 Subscribe to or Join our YouTube channel for daily video updates
Housing registration not required to receive free masks, says ministry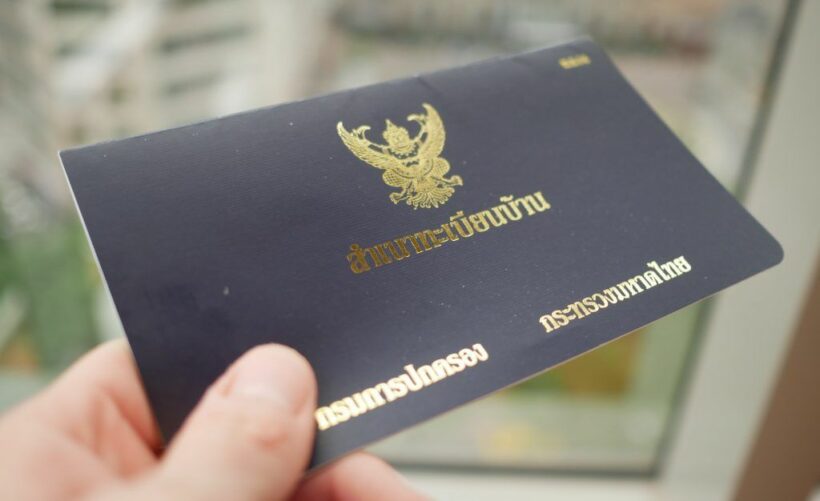 False reports are circulating online that housing registration details are required to receive free face masks from the government, and the Ministry of Industry is publicly warning people not to believe them, calling them "fake news."
A spokesperson says that reports are appearing on online media that the ministry plans to distribute free cloth masks by post, but only after people fill out house registration details.
"We would like to clarify that the government has assigned the ministry to produce 10 million cloth masks to distribute to people without having to register."

She says the ministry will deliver 5.45 million masks to people in Bangkok via Thailand Post, according to the number of people in the home registration books.
"We have tasked provincial governors to distribute 2.5 million masks to people in Bangkok's surrounding areas and risk-prone provinces, and appointed authorities to distribute 2.05 million masks to staff and employees who are at risk of infection."
People can check the delivery status and report a case of not receiving a mask or receiving an incorrect quantity of the item at the Ministry of Industry's website HERE or HERE
SOURCE: The Nation Thailand
Want more from the Thaiger family?
📱 Download our app on Android or iOS for instant updates on your mobile
📧 Subscribe to our daily email newsletter
👍 Like/Follow us on Facebook
🔔 Subscribe to or Join our YouTube channel for daily video updates