Covid-19 vaccine may involve 2 doses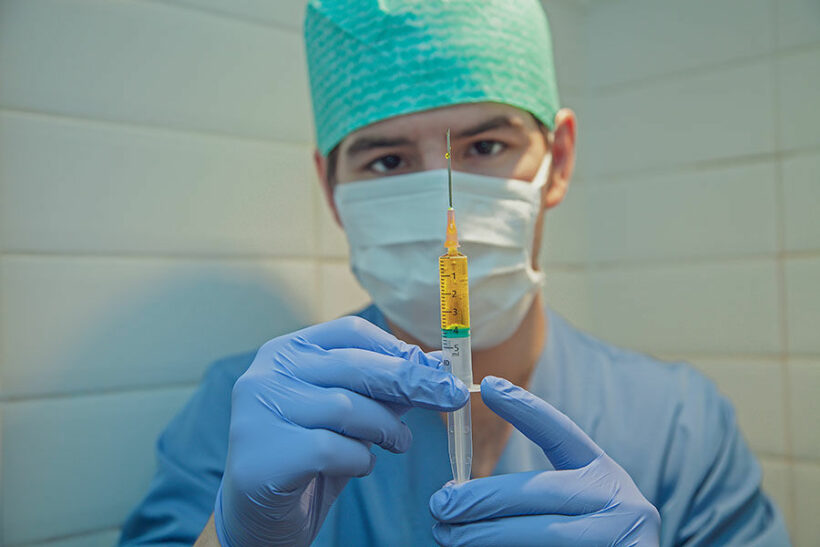 Health experts in the US say that when a viable coronavirus vaccine is found, it may need to be administered in 2 separate doses, in order to be effective. This throws up all sorts of logistical problems, with Kelly Moore, a health policy professor at Vanderbilt University, expressing concern over procurement issues and the difficulty in getting people to show up not once, but twice.
"There's no question that this is going to be the most complicated, largest vaccination programme in human history, and that's going to take a level of effort, a level of sophistication, that we've never tried before."
Meanwhile, the US Food and Drug Administration has not ruled out the possibility of giving emergency approval to a vaccine candidate before it has finished the necessary safety and effectiveness trials. China and Russia have already done this, a move that has been criticised by health officials around the world, including the US.
Stephen Hahn, Commissioner of Food and Drugs Administration, says any request for emergency approval has to be made by the vaccine developer. He insists he is not bowing to pressure from US President Donald Trump, who has previously said the US may have a vaccine ahead of November's presidential election.
"If they do that before the end of Phase Three, which involves large-scale human testing, we may find that appropriate. We may find that inappropriate, we will make a determination. This is going to be a science, medicine, data decision. This is not going to be a political decision."
The announcement comes as Phase 3 trials continue on vaccine candidates from 3 companies. AstraZeneca has teamed up with researchers at Oxford University, Moderna is working with the US National Institutes of Health, while Pfizer is partnering with BioNTech. Half of those taking part in the trials receive the vaccine candidate, while the other half are given a placebo. It normally takes months before results can be properly evaluated.
Meanwhile, Nada Sanders, a professor of supply chain management at Northeastern University, is concerned about logistics, should 2 separate doses of the vaccine be required.
"We're looking at double shots. That's twice the amount. Doubling is a huge supply chain issue. You have to double everything in the supply chain. The syringes, can they double up? Can the vials double up? Can the stoppers double up? Can the needles double up? Everybody has to double up, and then they all have to get it in time at the various entities along the supply chain."
She points to the PPE crisis at the start of the outbreak, and the shortage of testing kits.
"We're talking about such exactness, and we couldn't get PPE right, so I'm concerned. There are many weaknesses across this supply chain, many. If we don't address this now, the probability of failure is very high."
In addition, Nelson Michael, from the Centre for Infectious Diseases Research at Walter Reed Army Institute of Research, says getting people to come twice to be vaccinated may prove a big ask. While 40% of Americans say they will refuse to have any Covid-19 vaccine, Michael says even getting those not oppposed to vaccination to come twice may prove a challenge. They may have to take time off work twice, wait in line twice, and put up with side-effects twice.
"These are the sorts of things that I think we need to think about, to make sure that we can incentivise people to come back, to make it as easy as possible for them to adhere to a two shot regimen."
Meanwhile, Eric Topol from the Scripps Research Translational Institute, has taken to Twitter to hit out at the idea that a vaccine could be approved without completing clinical trials, accusing Hahn of capitulating to Trump's demands.
"It is f*cking outrageous to expedite any approval of a #SARSCoV2 vaccine, irrespective of @SteveFDA's subservience to Trump. We will not know about safety for many months."
SOURCE: Bangkok Post | CNN
Keep in contact with The Thaiger by following our
Facebook page
.
Never miss out on future posts by
following The Thaiger
.
Opening borders could cause a second Covid-19 outbreak, epidemiologist says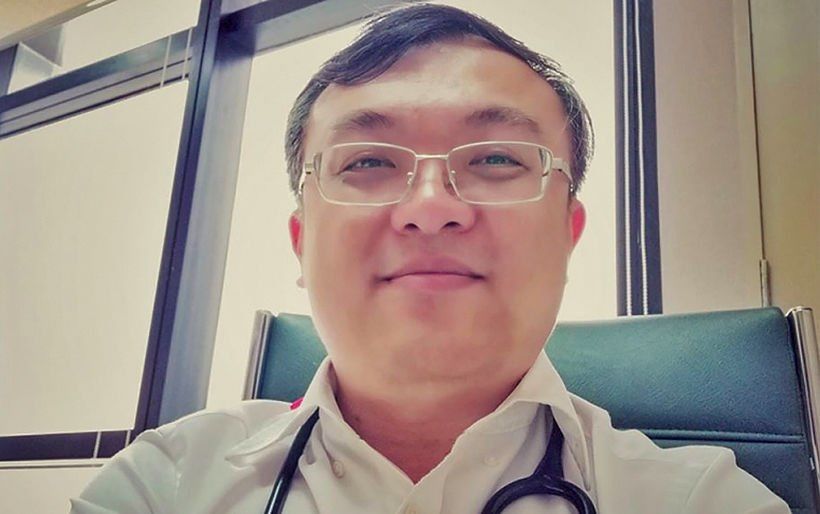 Opening Thailand's borders to foreign tourists may open a "Pandora's box" of Covid-19 infections, according to leading epidemiologist on the Chulalongkorn University Faculty of Medicine Thira Woratanarat. After a 6 month ban on international tourists, the first group of travellers on the new Special Tourist Visa are set to fly from China to Phuket on October 8. Thira says the move puts the country at risk of a second coronavirus outbreak.
"If the country decides to take risks, everyone must rely on themselves because this is a war between virus and humans and people need to survive… The country will be a new endemic area if the government cannot contain the spread of the disease effectively. And even if there is a Covid-19 vaccine, it might be too late."
The 120 to 150 tourists arriving next week on the Special Tourist Visa are required to quarantine at a state approved facility for 14 days. They are also required to be tested for Covid-19 before their flight and before being released from quarantine.
Thira has been vocal for months on his disapproval for opening the borders to foreign tourists and has stood firmly against proposals like so called "travel bubbles." He says the coronavirus cases across globe have continued to raise and warns that people in Thailand should still abide by coronavirus prevention measures like wearing a mask.
"Many countries are still under the severe pandemic and have an infection rate 20 times that of Thailand's, so Thailand will be at a risk of becoming a pandemic hotspot after the country is reopened."
SOURCE: Nation Thailand
Keep in contact with The Thaiger by following our
Facebook page
.
Never miss out on future posts by
following The Thaiger
.
Has Thailand's suicide rate increased due to Covid-19 restrictions? – VIDEO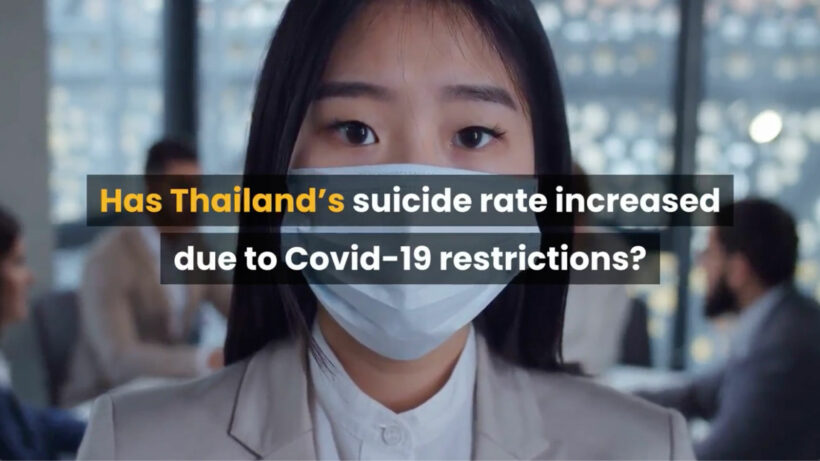 Another Thaiger video on Thaiger TV. Please subscribe.
Before Covid, around the world every 40 seconds someone lost their life to suicide and nearly 800,000 people die due to suicide every year, according to statistics from the WHO.
In Thailand, suicide is the second leading cause of death among 15-29 year olds, after road fatalities.
Now, an apparent rise in Thailand's suicide rate, related to the country's current business conditions, restrictions and ongoing world pandemic, is concerning health officials.
The Mental Health Department released a report in September indicating 2,551 people in Thailand had killed themselves from January to the end of July, 2020. That is up a palpable 22% compared to the same first 6 months of last year.
Health officials are citing "personal problems, economic pressures, depression and alcohol abuse" for the rise in cases that appear to be linked to Thailand's current economic woes.
South East Asian suicide rates are generally around 20 to 30 % higher than the global average, and Thailand's general rate was the highest suicide rate in the South East Asian region before the pandemic.
The Thai Mental Health Department Director General Kiartipoom Wongrachit believes that both isolation and pressures generated by social media have contributed to the rise.
But he also believes that social media is becoming a valuable tool to help identify self-harm behaviour and provide intervention.
"Signs of suicide have been increasing on social media. While some social media platforms have technology that can detect video clips recording self harm or suicides… there are many other signs to look out for that the technology can't detect."
He linked the increase in the suicide cases this year to the outbreak of the deadly virus and described the trend as "worrisome".
A March study by Chiang Mai University also identified 38 suicide attempts that were likely linked to stress associated with the lockdown at the time. 28 of them ended up in deaths.
The research was conducted in the middle of the local lockdowns and restrictions implemented by the Thai government to prevent the spread of the coronavirus.
In June, Oxford University also released a study on the impact of the pandemic on suicide rates in the International Journal of Medicine.
The study found stress from Covid-19 had played a part in the suicide rates and that the problem "could linger after the outbreak ends".
If you or anyone you know is in emotional distress, please contact the Samaritans of Thailand 24-hour hotline: 02 713 6791 (English), 02 713 6793 (Thai) or the Thai Mental Health Hotline at 1323 (Thai).
Keep in contact with The Thaiger by following our
Facebook page
.
Never miss out on future posts by
following The Thaiger
.
Bangkok's Khao San Road re-opening for local trade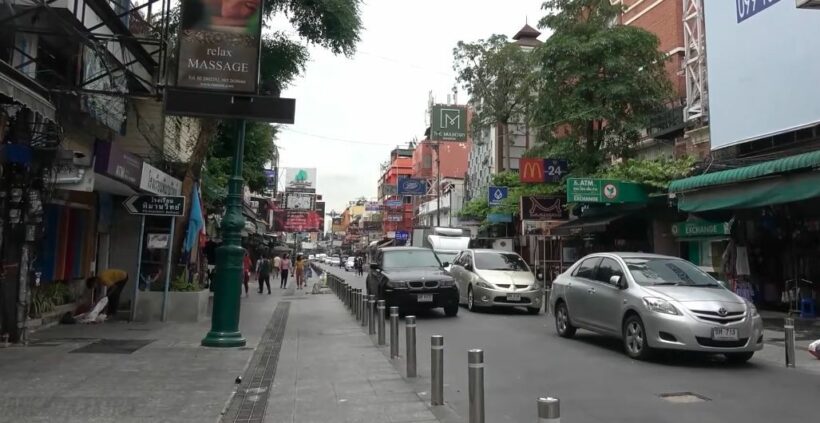 Bangkok's Deputy Governor Sakoltee Phattiyakul says the capital's iconic Khao San Road is set to re-open for trade, targeting the local market of Thais and expats. The street is normally a mecca for international tourists, in particular, younger backpackers making the rite-of-passage pilgrimage through Southeast Asia.
There was a pre-Covid botched attempt to meddle with the area's long-established, and rather endearingly ramshackle, mixture of shops, bars, vendors and scammers. Whilst not particularly popular with the locals, the old Khao San Road was a magnet to tourists. Attempts by the Bangkok Metropolitan Authority to gentrify the area resulted in a number of unsuccessful attempts to tame the traders and bring some order to the busy shopping zone.
But the closure of shops and the lack of tourists from the Covid outbreak provided the break the BMA needed to "sort out" the old Khao San Road and do a make-over for the eventual re-opening of the new Khao San Road.
The Covid-19 pandemic has hit the street hard, with businesses shut, and a marked absence of the international tourists who normally make up a solid 90% of Khao San's visitors. Now Sakoltee says it's time for the street to come back to life, saying vendors will target a new demographic of local Thais and expats whilst the borders remained largely closed.
The Bangkok Post reports that Sakoltee chaired a meeting yesterday to plan the re-opening, which it's hoped will happen at the end of this month. It's understood additional vendors who attract local custom will set up shop on the road, with various monthly events to boost visitor numbers.
Bangkok Governor Aswin Kwanmuang says areas surrounding the road will get a clean-up, in particular, the Chong Nonsi Khlong, or canal. Officials are planning to turn the waterway and the surrounding area into a visitor attraction, a development project that will take place in 2 stages. The first job is to clean the canal, which is currently home to weeds and rubbish. Aswin has directed 250 municipal workers to begin the clean-up operation. Trees along the canal will also be trimmed regularly, and the canal's drainage and treatment systems are set to be revamped at some point in the future plan.
The Bangkok Metropolitan Association is also planning to create footpaths along both sides of the canal, a project that will be paid for through donations from local businesses. Aswin hopes to have all works completed by April 2021.
SOURCE: Bangkok Post
Catch up with the latest daily "Thailand News Today" here on The Thaiger.
Keep in contact with The Thaiger by following our
Facebook page
.
Never miss out on future posts by
following The Thaiger
.