Covid-19 measures strengthened in Samut Sakhon after local case confirmed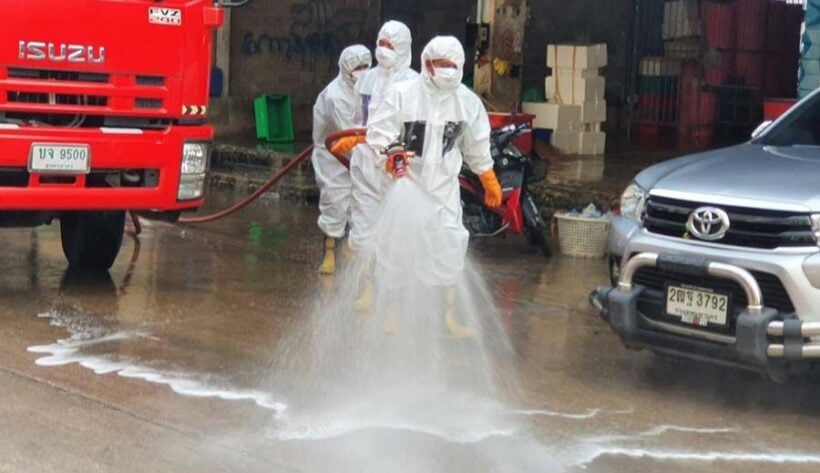 The central province of Samut Sakhon is tightening restrictions following the confirmation of a Covid-19 infection in a local woman with no international travel history. According to a Nation Thailand report, Governor Weerasak Wijitsaengsri says the 67 year old woman runs a seafood business and was tested at a local hospital after exhibiting symptoms.
"The patient is a 67 year old woman who runs a seafood shop in Samut Sakhon Prawn Market in Mahachai subdistrict. She showed symptoms of muscle ache and loss of her ability to smell on December 13. She was tested at a private hospital. The test came back positive and she was sent to Samut Sakhon Hospital for treatment until Thursday, when she took the test again and was confirmed to be infected with the Covid-19 virus."
It's understood the woman's contacts have been traced, and her travel history investigated. Weerasak says 16 out of 18 people who had close contact with the patient have now been tested for Covid-19. Of those, 10 have tested negative, while the others are waiting for their results. All 16 are in quarantine, with officials still trying to track down the remaining 2.
"Officials are tracking 2 persons who have not been tested yet. They are Burmese workers who had visited the patient's shop. We are still tracking the origin of the infection in this case. People should stay tuned for updates from the province authorities and refrain from believing rumours or news from unconfirmed sources."
Meanwhile, the Samut Sakhon prawn market has closed for a day for deep-cleaning and disinfection, while the shop owned by the patient has been closed for 3 days. Weerasak says everyone should avoid crowded areas, while continuing to wear face masks, adhere to social distancing, and wash their hands regularly.
Samut Sakhon police chief Phatpakorn Chanprasert says his officers will strictly enforce Covid-19 safety measures.
"This includes fining up to 20,000 baht anyone who does not wear a face mask in public."
SOURCE: Nation Thailand
Keep in contact with The Thaiger by following our Facebook page.
Never miss out on future posts by following The Thaiger.
Student arrested in dormitory at night, charged with lèse majesté offences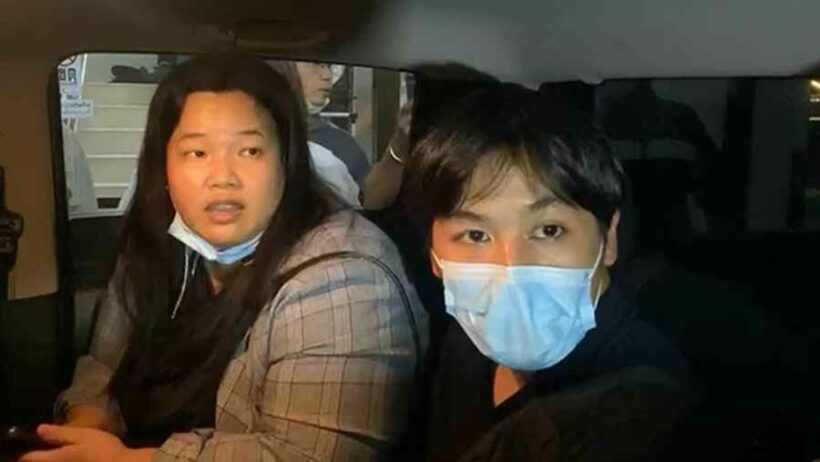 A student at Thammasat University's Rangsit Campus has been arrested and charged with violating Thailand's strict lèse majesté law. Ironically, it was his calls for the law to be abolished that led to Sirichai Natueng, aka, "New", being charged. The group, Thai Lawyers for Human Rights, has confirmed the student's arrest on its Twitter page.
After being taken into custody, the pro-democracy activist was driven to Khlong Luang police station, in the central province of Pathum Thani, just outside Bangkok. Other anti-government activists, including Parit Chiwarak, aka, "Penguin", and Panusaya Sithijirawattanakul ("Rung") followed, accompanied by representatives from TLHR.
Since the arrest, the hashtags #saveนิวมธ (Save New) and #ยกเลิกม112 (Cancel Section 112) have been trending on Twitter. Section 112 of Thailand's Criminal Code is the law governing lèse majesté, which carries a penalty of up to 15 years' imprisonment.
Sirichai, a member of the pro-democracy group United Front of Thammasat and Demonstration, has been charged with 2 lèse majesté offences. He is accused of defacing an image of the Monarchy, as well as the Rangsit campus sign, with graffiti calling for the abolition of the lèse majesté law.
SOURCE: Nation Thailand
Keep in contact with The Thaiger by following our Facebook page.
Never miss out on future posts by following The Thaiger.
Food factory converted into 3-zone quarantine facility in Samut Sakhon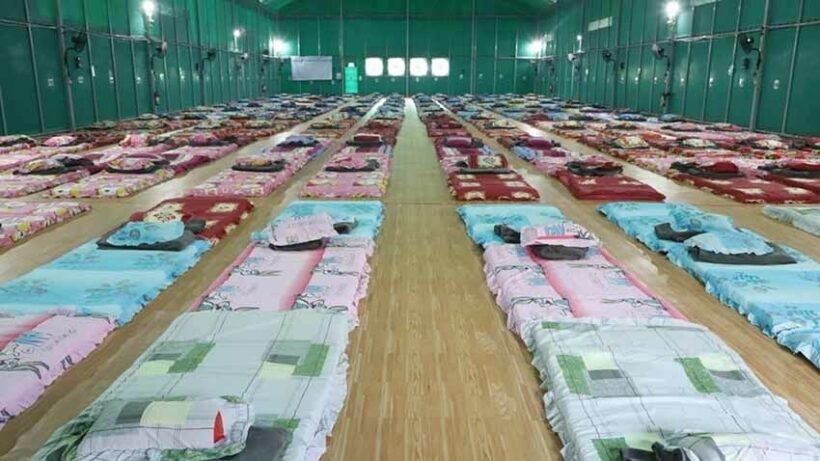 The government's Covid-19 task force says Thailand's first factory quarantine facility is now up and running in the central province of Samut Sakhon. The Centre for Covid-19 Situation Administration says the Pattaya Food Group has converted its factory into a facility to house quarantined Covid-19 patients.
"The factory used to manufacture canned foods under the Nautilus brand, but it is now a 600-bed quarantine facility. The facility is divided into 3 zones: a green zone in front is the reception area, a yellow zone is where medical professionals are stationed and where they will change their clothes, and a red zone will house infected patients."
Nation Thailand reports that the red zone contains an area for eating, an exercise area, as well as a washing zone, shower room, and toilets. Patients housed in the red zone cannot leave until they are clear of infection. The CCSA has praised PFG for its sense of social responsibility, calling it a role model for other businesses who could potentially follow suit.
The province of Samut Sakhon, where the Covid-19 resurgence originated last month, has now recorded 3,760 cases of the virus. Yesterday, 208 new cases were reported. 320 patients are receiving hospital treatment, 564 have recovered and there has been 1 death. There are currently 1,032 people in quarantine, with 1,843 confirmed as clear of infection.
SOURCE: Nation Thailand
Keep in contact with The Thaiger by following our Facebook page.
Never miss out on future posts by following The Thaiger.
Samut Sakhon to open fourth Covid field hospital on Friday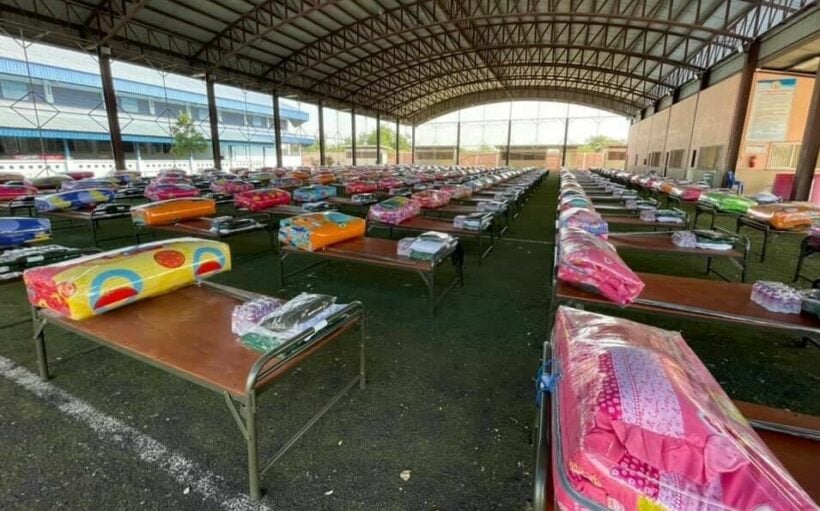 The central province of Samut Sakhon, where Thailand's second wave of Covid-19 originated last month, is to open a fourth field hospital by Friday. Vice governor Surasak Phonyangsong says the facility consists of 2 buildings with 350 beds to treat both asymptomatic and mildly symptomatic cases. Nation Thailand reports that it is located in the Nadee area of Muang district.
According to Surasak, more than 180 migrant workers have finished their 14-day quarantine and been released from the first field hospital, which was opened in the Central Shrimp Market where the outbreak first began. A total of 472 patients in quarantine have now been discharged.
Since the resurgence was detected in mid-December, Samut Sakhon has recorded 3,341 infections. 811 have recovered but still need to wait out the quarantine period. Chief public health officer Naretrit Khatthasima says most cases of the virus were detected in people of working age. Very few exhibited serious symptoms and there has been only 1 death. He adds that according to data from the test and trace process, the infection rate is less than 2%.
In provinces still battling with outbreaks, cases are concentrated in factories and similar areas. Around 30,000 people have been traced through the operation, with 9,000 people from 109 factories having been tested. The other 20,000 will be tested over the next 2 weeks.
SOURCE: Nation Thailand
Keep in contact with The Thaiger by following our Facebook page.
Never miss out on future posts by following The Thaiger.