The newly named Covid-19 coronavirus has killed over 1,300 people to date and infected more than 60,000 across 24 countries and territories. It's perhaps unsurprising that myths and urban legends have sprung up surrounding the virus, both in how it's spread and how to prevent it.
The Thaiger is here to bust some of those myths, courtesy of information provided by the World Health Organisation (WHO).
There is NO specific medicine to prevent or treat the coronavirus
There is currently no vaccine or combination of drugs proven to prevent or treat the virus. But that doesn't mean you shouldn't seek appropriate care, as medical professionals can still alleviate symptoms of the illness while your body fights against the virus.
This should also be obvious, but antibacterial medicines aren't effective against coronavirus or any virus. They're effective against bacteria. Still, if you are in hospital with symptoms of the virus doctors may choose to prescribe you antibacterial medication because co-infections are possible.
WHO Director-General Dr Tedros Adhanom Ghebreyesus says a global research push is underway to find a vaccine or cure for the virus.
"Harnessing the power of science is critical for bringing this outbreak under control. There are questions we need answers to, and tools we need developed as quickly as possible. WHO is playing an important coordinating role by bringing the scientific community together to identify research priorities and accelerate progress."
The coronavirus affects everyone, not just the elderly and young
While it's true that older and younger age groups, and people with pre-existing conditions such as asthma, diabetes, and heart disease appear to be more at risk of becoming severely ill from the virus, people of all ages can become infected.
List of things that DO NOT prevent coronavirus infection
Putting sesame oil on the skin
Eating garlic
Mouthwash
Rinsing your nose with saline solution
Hand dryers and UV lamps
Thermal scanners at malls and airports are effective to a certain point in detecting people who have developed a fever but there is no magic scanner that detects any virus.
Thermal scanners cannot detect people who are infected but don't yet have a fever. This is because it takes 2-10 days to develop symptoms.
You are probably safe receiving a package from China
The WHO's analysis shows that the coronavirus doesn't survive long on objects such as letters or packages, so receiving a package from China is safe… unless your postman has the virus.
SOURCE: Thai Enquirer | WHO
Keep in contact with Thaiger by following our Facebook page.
Never miss out on future posts by following Thaiger.
Hotel blog suggests Phuket should push ahead with July reopening despite Covid surge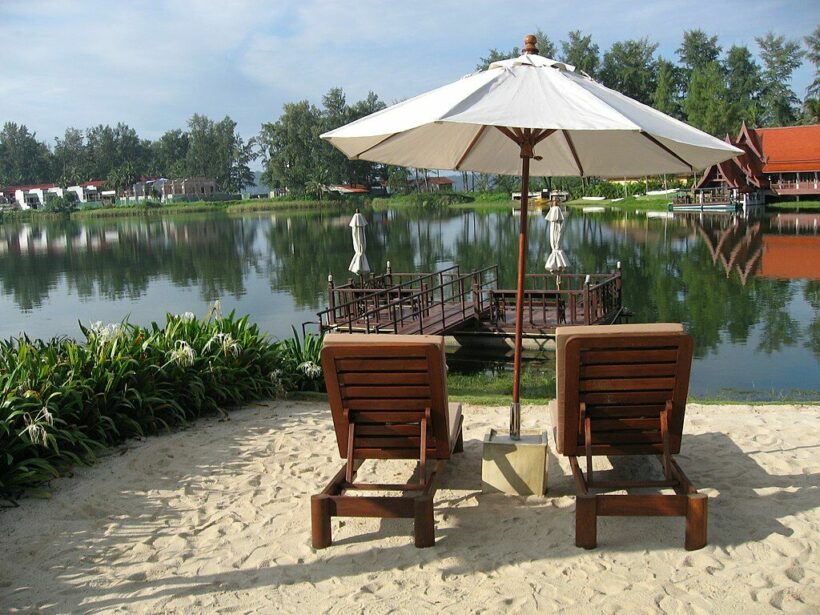 A hotel information blog is claiming that, despite growing Covid-19 numbers, Phuket should stick to its schedule in reopening to travellers without quarantine in July. That's only 2 and a half months away.
In an interview with the Director of Travel and Tourism Consulting at GlobalData, they stressed that while it is crucial to reign in the spread of Covid-19 and the B117 strain now manacing Thailand, the risk must not overshadow the need teo push forward with vaccinations and the march towards eliminating the quarantine by July in order to save the tourism industry and all those dependent on it.
"The Phuket pilot program is essential in creating a path towards economic recovery for Thailand, a country heavily dependent on tourism. More than 17% of Thailand's gross domestic product is attributed to tourism and the Covid-19 pandemic has lead to the worst economic free-fall in over 20 years"
The blog acknowledges the inherent risk and possible appearance of foolishness to prioritise the plans to reopen and carry on with the same rollout schedule. But they urge Thai authorities to consider that July 1 is still 2 and a half months away, leaving ample time to recover and make progress towards the approaching Phuket reopening. A vital aspect of the reopening plan lies in vaccinating over 70% of Phuket's provincial residents, a sizable task, but one that brings great benefit with or without the scheduled reopening.
"Pushing ahead to achieve this goal puts Phuket on track to welcome back tourists, perhaps in a "bio-bubble", and restart the economy. The economy is desperate with household debt growing, pushing the government to enact emergency decrees to provide relief. These households need the return of tourism and the influx of cash international tourists will bring."
The blog hopes that Thai authorities can balance the necessary Covid-19 safety measures in Phuket to protect the Thai population with the economic need to bring back tourism. They believe that with sufficient measures in place, vaccinated locals could welcome vaccinated international tourists back to Phuket reopening safely in July.
SOURCE: Hotel News Resource
Keep in contact with Thaiger by following our Facebook page.
Never miss out on future posts by following Thaiger.
Chon Buri adds 99 new Covid-19 infections today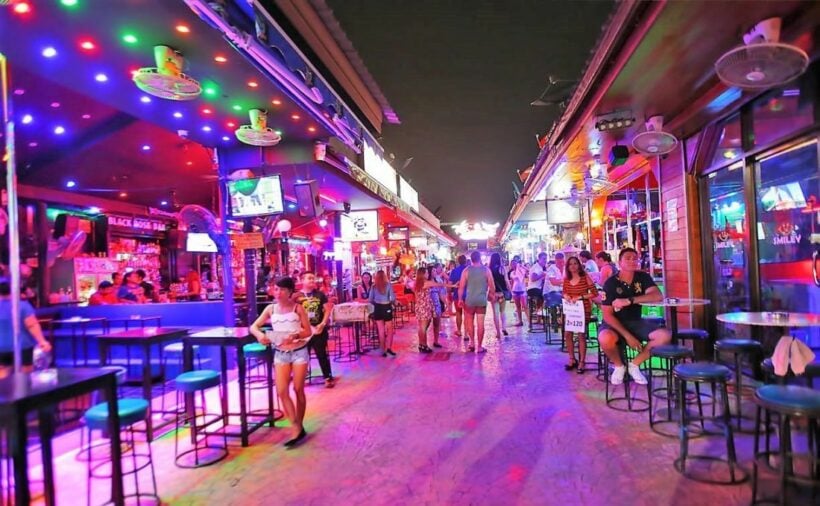 The Chon Buri Covid-19 cluster is spreading with the Chon Buri Provincial Public Health Office confirming 99 new cases today. The province, which contains Pattaya, seems to be following a growing infection trend. The Pattaya area saw 47 new cases, and Mueang Chon Buri had 41 cases, with other districts having less than 5 each. 2 people infected with Covid-19 were brought from outside Chon Buri for treatment locally. The new cases bring the total number of Covid-19 infections in the province up to 710 people.
While infections are on the rise, officials advise that the numbers are not showing a severe or exponential increase and are in line with daily averages. They say the growing numbers are more likely due to "diligent testing throughout the community", especially in nightlife venues and popular entertainment districts. 984 cautionary tests were administered today along with 342 people suspected to have been in close contact with Covid-19 infected people.
Within the new infections, 41 people are still being investigated to find the source of the virus, while 29 people were family members or close contacts of other infected people.
The sources of new infections are…
PATTAYA

3 infections at The Box 69 Pattaya
3 infections at Cetus Pattaya
3 infections at Garden 168
1 infection at Bone Pattaya
1 infection at Insomnia Pattaya

OTHER AREAS IN CHON BURI

5 infections at Flintstone's Pub in Meung Chon Buri, the source of 137 cases total.
4 infections at Infinity Siracha
3 infections at 2.7 Replay Bang Saen

FROM OUTSIDE CHON BURI

4 infections at Entertainment venues in Bangkok
SOURCE: The Pattaya News
Keep in contact with Thaiger by following our Facebook page.
Never miss out on future posts by following Thaiger.
Northern Thai provinces starting Covid restrictions as 3rd wave spreads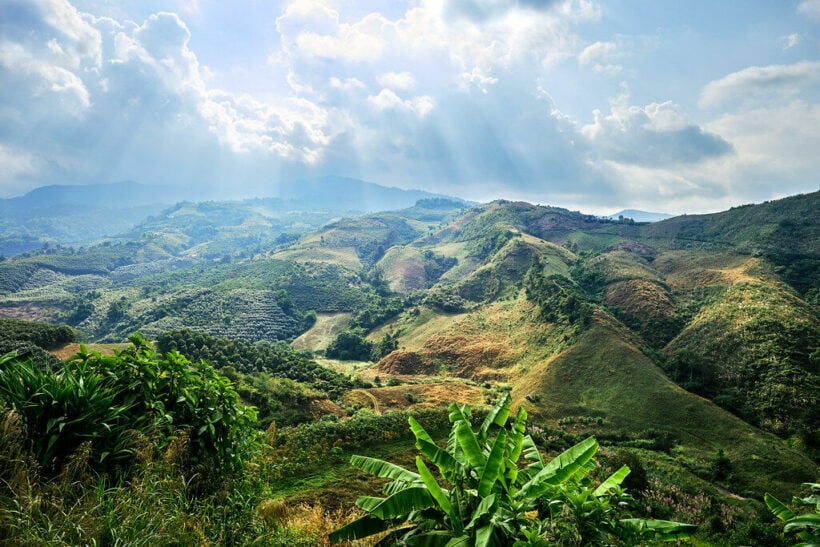 Thailand's northern provinces are starting to impose more self-quarantines or travel restrictions to combat the recent Covid-19 outbreak that has spread quickly throughout northern Thailand. Phichit and Lampang provinces are the latest in northern Thailand to impose a variety of covid-19 restrictions on people entering.
A Thailand Interior Ministry told Chiang Rai Times that the longer list emphasises the seriousness of the 3rd wave of the coronavirus. The new wave originated in nightlife venues in Bangkok and has spread to 74 out of Thailand's 77 provinces, as of yesterday. Health inspectors believe the new and more contagious UK strain of Covid-19, named B117, arrived in Thailand from Cambodia through migrants.
But as the CCSA has largely placed restrictions in the hands of each provincial government, many are confused about what guidelines they must follow upon entering certain provinces. Northern Thailand's Lampang province, for example, orders visitors from Bangkok, Nonthaburi, Pathum Thani, Samut Prakan, Nakhon Pathom and Chiang Mai to report immediately to local health authorities or officials, but it does not require them to undergo quarantine for 2 weeks if test results are negative.
Visitors are advised to check updated information at moicovid.com as the rules are different in each province. So far, 42 provinces have imposed self-quarantine. Phichit, Lampang and Ubon Ratchathani were the latest to join 39 other provinces imposing a variety of restrictions on people entering their provinces.
Visitors to the website posted multiple questions, mostly on whether they needed to be quarantined.
Provinces that impose self-quarantine or other requirements on travellers:
NORTH
Chiang Mai
Kamphaeng Phet
Lampang
Lamphun
Nan
Phayao
Phetchabun
Phichit
Phitsanulok
Phrae
Tak
Uttaradit
NORTHEAST
Amnat Charoen
Bung Kan
Buri Ram
Chaiyaphum
Khon Kaen
Maha Sarakham
Mukdahan
Nakhon Phanom
Nakhon Ratchasima
Nong Bua Lam Phu
Nong Khai
Sakon Nakhon
Ubon Ratchathani
Udon Thani
Yasothon
CENTAL AND EAST
Chai Nat
Lop Buri
Nakhon Sawan
Sa Kaeo
Saraburi
Sing Buri
Uthai Thani
SOUTH
Chumphon
Narathiwat
Pattani
Phangnga
Ranong
Satun
Songkhla
Trang
SOURCE: Chiang Rai Times
Keep in contact with Thaiger by following our Facebook page.
Never miss out on future posts by following Thaiger.