Cambodian PM tests negative for Covid-19 after meeting with Hungarian foreign minister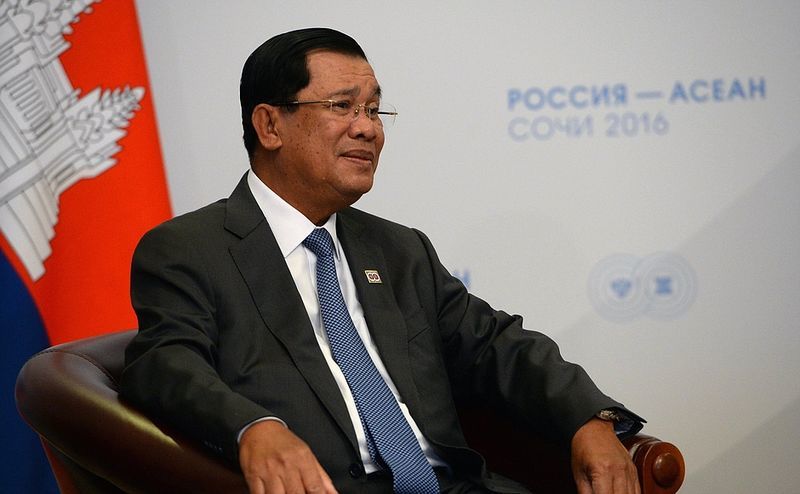 Cambodian PM Hun Sen says he tested negative for Covid-19, but he will be in self-quarantine for the next 14 days. On Tuesday, the prime minister met with Hungarian Minister of Foreign Affairs Peter Szijarto, who tested positive for Covid-19 while in Bangkok, Thai officials announced yesterday.
The Hungary delegation had a 1-day visit in Phnom Penh on Tuesday before travelling to Bangkok where the foreign minister tested positive for the virus. On Monday, before leaving Hungary and travelling to Cambodia, the Hungarian delegates had undergone testing and had medical certificates declaring that they were free from Covid-19.
Photos of show the Hungarian foreign minister not wearing a face mask when meeting with the Cambodian prime minister and other officials.
A number of Cambodian ministers and senior officials are quarantined after meeting with the Hungarian foreign minister. The prime minister says himself and 17 other at his home including his wife and bodyguards have all tested negative.
"Although I have not contracted Covid-19, I will self-quarantine for 14 days as advised by doctors."
The Hungarian foreign minister and 12 delegates were tested on Tuesday upon arrival at Bangkok's Suvarnabhumi Airport, according to Public Health Minister Anutin Charnvirakul. The Hungarian foreign minister tested positive in the RT-PCR test. His infection was reconfirmed in a second test. Anutin says Peter was asymptomatic and taken to Bamrasnaradura Infectious Diseases Institute where he was given the anti-viral drug Favirpiravir.
The delegates cancelled all appointments yesterday and flew back home on a private jet, according to Anutin. The foreign minister had been scheduled to meet with PM Prayut Chan-o-cha.
SOURCE: Thai PBS| Associated Press | Phnom Penh Post
Catch up with the latest daily "Thailand News Today" here on The Thaiger.
Want more from the Thaiger family?
📱 Download our app on Android or iOS for instant updates on your mobile
📧 Subscribe to our daily email newsletter
👍 Like/Follow us on Facebook
🔔 Subscribe to or Join our YouTube channel for daily video updates
More than 15,000 foreigners arrested since January for illegal border crossings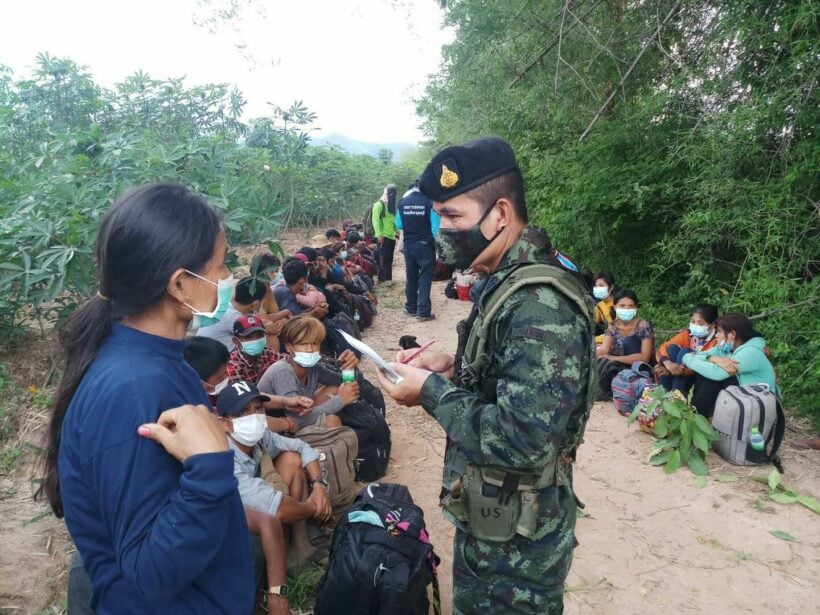 Thousands of foreign nationals have been arrested this year for illegally crossing land borders into Thailand. Due to fears that those entering Thailand illegally and evading the mandatory 14-day quarantine could possibly lead to the spread of Covid-19, particularly more contagious variants of the virus, Thai authorities say they will take tough legal action on illegal migrants and labour traffickers.
From January 1 to May 9, a total of 15,378 people have been arrested for illegally crossing land borders into Thailand. Out of the people arrested, 6,072 were from Myanmar, 5,114 were from Cambodia and 882 were from Laos.
The Thai Immigration Bureau is working with border patrol officers to tighten security along Thailand's borders, the bureau's chief Sompong Chingduang told the Bangkok Post.
"Those who enter Thailand illegally will be prosecuted under the immigration law, the communicable diseases and the emergency decree."
In Thailand's last wave of Covid-19 infections in December and January, fingers pointed at illegal Burmese migrants as the epicentre of infections were concentrated at a fishing hub in Samut Sakhon, affecting a large migrant worker population.
With the recent wave of infections peaking drastically higher than the past outbreaks in Thailand and said to be linked to the more contagious variant of the virus first found in the UK, health officials are now tightening security and control measures along the borders to prevent more cases.
Border security is also being increased to prevent the emergence of the variant of the virus first detected in India. The director of the Health Science Centre of Emerging Diseases at Chulalongkorn University's faculty of medicine made a post on Facebook saying he was concerned the variant could be imported into Thailand and cause another wave of infections.
"In the next few months, the variant found in India may slip across the border into Thailand from Myanmar. Business operators are now importing illegal migrants again… If the border is left unchecked like this and no tough measures are imposed in Bangkok and adjacent provinces, brace yourselves for a fourth wave. The current third wave will pale by comparison."
SOURCE: Bangkok Post
Want more from the Thaiger family?
📱 Download our app on Android or iOS for instant updates on your mobile
📧 Subscribe to our daily email newsletter
👍 Like/Follow us on Facebook
🔔 Subscribe to or Join our YouTube channel for daily video updates
Health officials point to Thailand's porous borders as biggest "Indian variant" threat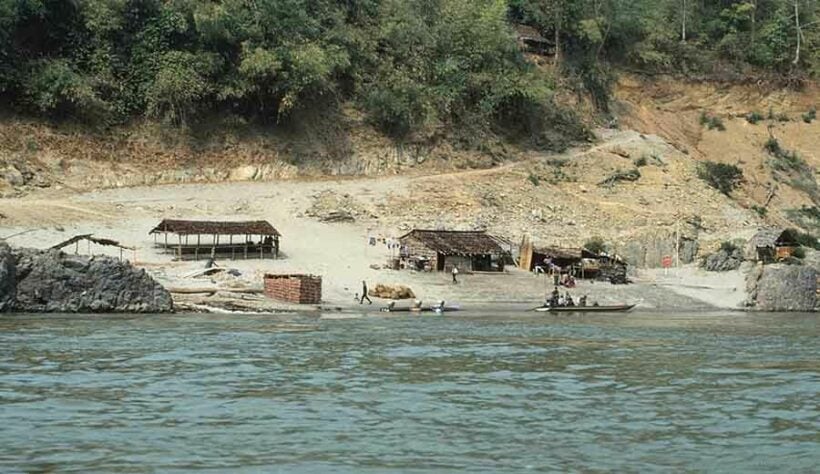 Thailand's health officials say the Kingdom's porous borders pose the greatest risk in terms of the so-called Indian variant of Covid-19 being imported. Prasit Watanapa from the Faculty of Medicine at Siriraj Hospital says there is a distinct possibility the highly contagious variant, currently wreaking havoc with India's healthcare system, could be imported by migrants slipping into the country illegally.
"What is worrying us now is the possible arrival of this new coronavirus variant through the country's border areas, given the fact that more than 15,000 illegal migrants have sneaked in over the past 4 months. So, it is now very critical to step up security measures along the borders shared with Myanmar, Malaysia, and Cambodia. The Thai-Laos border isn't as much of a concern."
According to a Bangkok Post report, Prasit believes the B.1.617.1 variant is most likely to arrive from India via the subcontinent and then Myanmar. He warns that were this to happen, it would take less than a week for B.1.617.1 to arrive in Thailand.
On Sunday, tests on a strain of Covid-19 detected in a Thai woman recently arrived from Pakistan confirmed she was infected with the B.1.617.1 variant. The 42 year old woman was tested while in state quarantine and, once it was confirmed that she was carrying the Indian variant, was moved to Chulalongkorn Memorial Hospital.
Kiattiphum Wongrajit from the Public Health Ministry shares Prasit's concerns and is calling on everyone living in border areas to remain vigilant and report any sightings of potential illegal migrants. He adds that not much is known yet about the B.1.617.1 variant, including whether or not it is more resistant to Covid-19 vaccines.
Meanwhile, Opas Karnkawinpong from the Department of Disease Control says illegal border crossings remain a source of significant concern for health officials. He says immigration officials have apprehended 1,218 illegal migrants this month alone. Most of those detained had arrived from Cambodia and Myanmar and Opas has urged officials to tighten border security and called on locals living in border areas to work with the authorities to end the illegal crossings.
SOURCE: Bangkok Post
Want more from the Thaiger family?
📱 Download our app on Android or iOS for instant updates on your mobile
📧 Subscribe to our daily email newsletter
👍 Like/Follow us on Facebook
🔔 Subscribe to or Join our YouTube channel for daily video updates
Once Covid-19 free, Cambodia eases lockdown amidst surge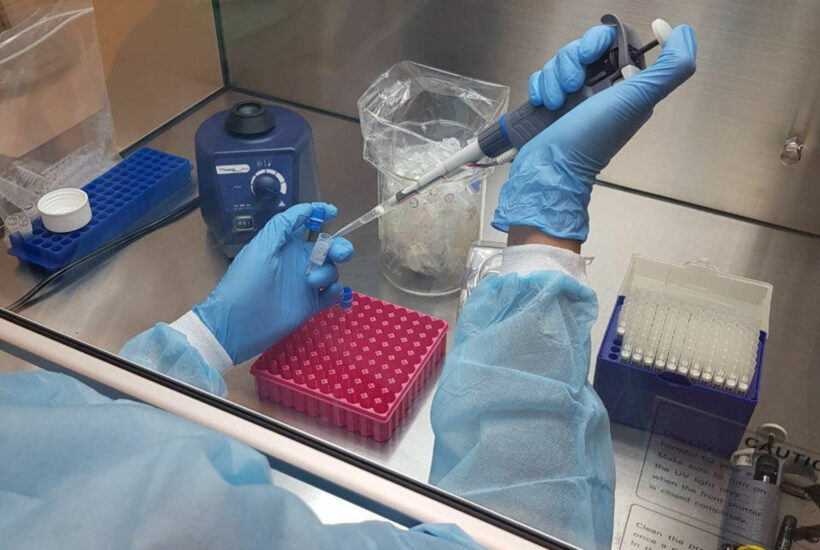 After remaining relatively unscathed during the global pandemic in 2020, Cambodia, like other countries in the region, is in the midst of a massive Covid-19 surge. As recently as late February, the country had only seen about 500 cases in their population of 16 million. But just two days ago, 650 new cases and 4 fatalities were recorded nationally. Cambodia has now had 17,621 Covid-19 cases and the highly contagious B.1.1.7. variant is now spreading in the country. For a nation that generally had zero infections per day, the outbreak that began at the end of February has often seen hundreds of new infections daily.
Until this new wave, Cambodia had managed to avoid a single Covid-19 death being recorded. But as of today, 114 people have died from the Coronavirus pandemic. The hospital system and medical facilities struggled to keep up with new patient care demand. On April 6, Prime Minister Hun Sen decreed that hospitals were nearing capacity and asymptomatic patients and those with only mild symptoms would be treated at home. The World Health Organisation, and their representative to Cambodia, warned nearly a month ago that the nation was on the brink of a national tragedy.
"Despite our best efforts, we are struggling to control the virus. Unless we can stop the outbreak, Cambodia's health system is at high risk of being overwhelmed, which would have disastrous consequences."
The Cambodian government imposed strict lockdowns starting April 15 in Phnom Penh and surrounding districts, labelling red zones with about 300,000 people living inside. Cambodia also has a 3-day New Year celebration falling on the same dates as Sri Lanka's New Years and Thailand's Songkran Festival and encountered the same problem of people taking holidays and travelling to be with their families, spreading Covid-19 as they went.
The lockdowns have been severe with extremely harsh penalties being threatened in an attempt to curb the spread of the newest Covid-19 outbreak in Cambodia. But some groups are warning that the humanitarian crisis is growing with the country strictly sealed off and people locked in their homes, preventing food and other necessities from being acquired. Facing criticism the Prime Minister ended the lockdown this week.
For now, vaccination seems to be the way out of this second wave crisis. The month of May brings an ambitious campaign to start in the worst infected areas and vaccinate about half a million Cambodians using the Sinovac and Sinopharm vaccine manufactured by China. About 6 in every 100 people have been vaccinated in the country after 2.6 million jabs have been given.
Read about the current Covid-19 situation in countries around South and Southeast Asia: Cambodia, India, Indonesia, The Maldives, Nepal, Sri Lanka and Thailand.
SOURCE: CNN
Want more from the Thaiger family?
📱 Download our app on Android or iOS for instant updates on your mobile
📧 Subscribe to our daily email newsletter
👍 Like/Follow us on Facebook
🔔 Subscribe to or Join our YouTube channel for daily video updates