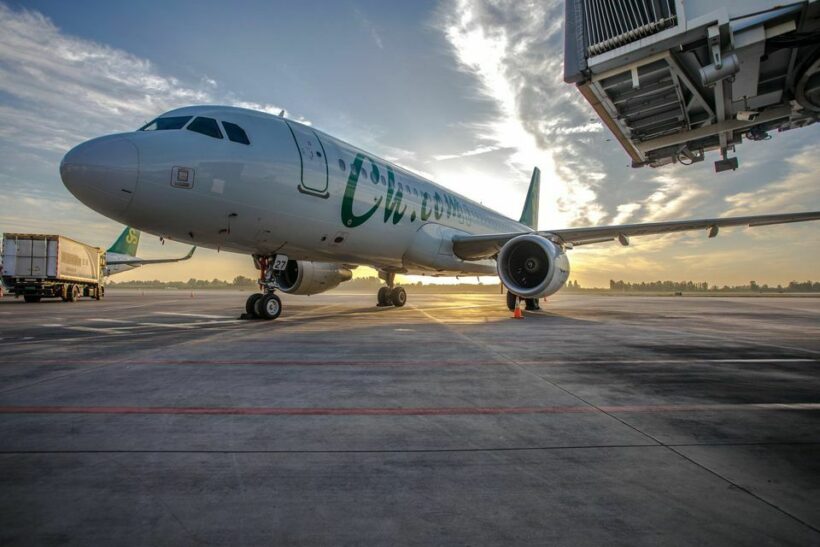 Flights between Shanghai and Phuket, and Guangzhou and Chiang Mai, will resume this month says Shanghai-based Spring Airlines.
The budget airline also revealed that flights from Shanghai to Hong Kong, and Taipei, will also be relaunched in January while the resumption of flights between the metropolis and Singapore is being considered.
Another Shangai-based airline, Juneyao Air, announced late last month that it will resume its flights between Shanghai and Chiang Mai on Wednesday, January 18, adding more flights to other outbound destinations likely to resume.
Meanwhile, international online travel agency Trip.com reported a 254% increase in flight bookings from China late last month in response to the Chinese mainland's decision to reopen its borders.
Trip.com said flights for Thailand, Singapore, South Korea, Hong Kong, and Japan, immediately catapulted them into the top five tourist destinations following Beijing's relaxation of its restrictions.
Singapore saw the greatest increase in flight bookings, with a six-fold increase while the other four destinations experienced an average 400% increase in airline ticket orders.
Based on online searches for outbound flights, the most popular cities of departure in China are Shanghai, Beijing, Guangzhou, Chengdu, and Hangzhou. The increased demand for international travel is also reflected in an increase in interest from overseas tourists wanting to visit China.
According to data from Trip.com, bookings for inbound flights to China on December 27 increased by 412% compared to the same period on December 26.
The top countries of origin for inbound travellers were Australia, Germany, Japan, Singapore, and Hong Kong SAR. These countries were the largest sources of inbound travellers.
Jane Sun, CEO of Trip.com Group, reckons the move would create enormous opportunities for both the Chinese inbound and outbound travel markets.
"As one of the first tourism companies to tap into the international market, Trip.com Group provides outstanding global one-stop services. But, of course, opportunities always come with challenges. While rapidly expanding our global network, Trip.com Group is also preparing for the added pressure on the service system expected to be brought about by the demand increase. We are confident that we can supply Chinese travellers unable to travel the world for three years with a safe and enjoyable trip."