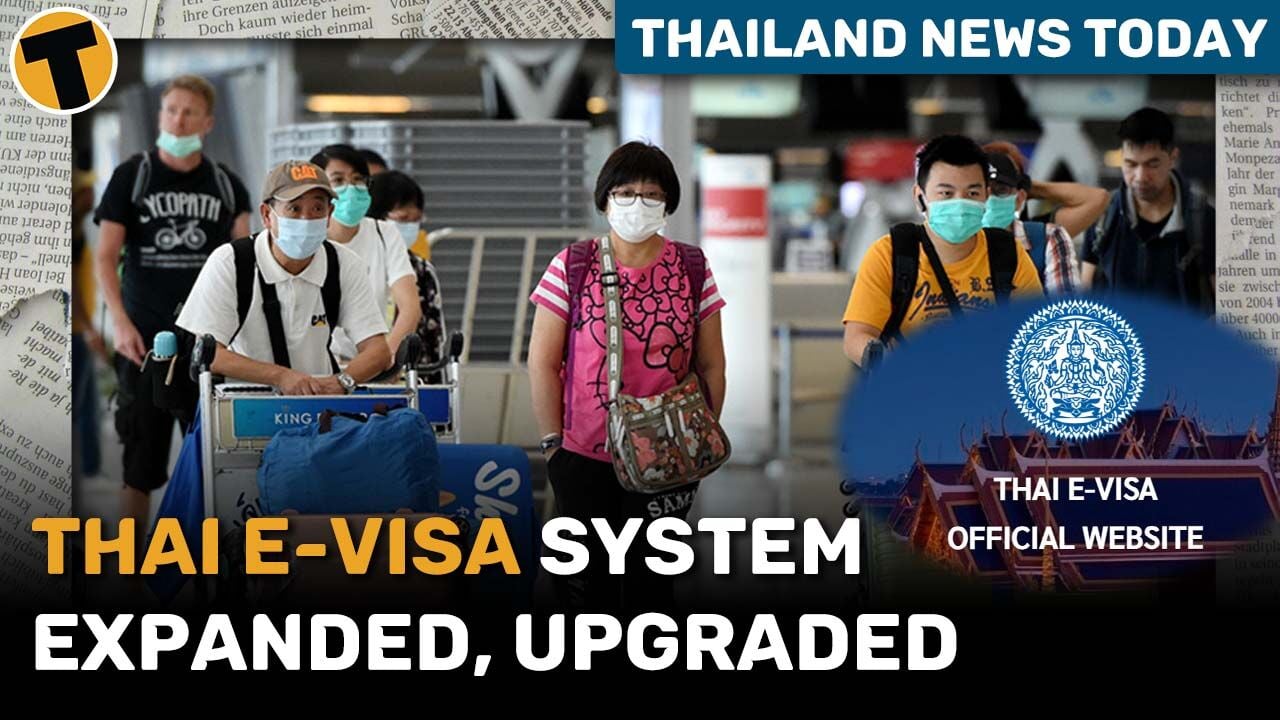 Thai e-visa system expanded, upgraded
Thai e-visa system has expanded and been upgraded so tourists from around the world will soon be able to apply for Thai visas more easily.
The Foreign Ministry has been tasked with refining the e-visa system so that it can handle the very large number of tourists who want to use it.
The e-visa system allows foreign nationals to submit visa applications and copies of passports online instead of having to visit a Thai embassy or consular office in their country. Once their applications are approved, they receive an electronic visa stamp that they can print out to show to their airlines and immigration officials upon arrival.
————————————
British diver dies in mysterious circumstances on Thailand's Koh Tao
A British man was found dead on Thailand's notorious Koh Tao island on Wednesday. The circumstances around his death are a mystery.
The body of 48 year old diving instructor Neil Giblin, from Birmingham, UK, was found dead in his rented bungalow on the island after he failed to turn up to a diving lesson.
Police say that he died from natural causes and there was no sign of struggle, reports The Sun.
However Mr Giblins friend said that "I don't even think they did an autopsy," "Something doesn't add up."
Picture-perfect Koh Tao has gained the nickname "Death Island" after a string of unexplained or suspicious foreigner deaths and disappearances on the popular backpacker and expat destination.
————————————
Govt to give away 100 million free rubber johnnies to Thailand's sexually active
In a bid to crackdown on unwanted pregnancies, sexually transmitted diseases, and HIV, the government is giving away free rubber johnnies to holders of the 30 baht universal healthcare card.
The National Health Security Office (NHSO) intends to distribute about 100 million condoms to sexually active holders of 30 baht universal healthcare cards. It will be distributed via the Paotang application starting from February 1.
People are being warned to be careful when downloading apps after a Thai citizen's bank account got hacked after downloading an application called Sweet Meet. When downloading apps make sure iPhone users download apps from the apple store and android and smartphone users go to google apps.
————————————
Jealous Thai wife accepts job at brothel after tracking cheating husband to the den of iniquity
A jealous Thai wife who suspected her husband was cheating, tracked him down to a brothel in Chiang Mai. She was shocked to find out that it was a brothel and started questioning the manager what goes on there.
After finding out it was more of a sensual brothel and not sexual. She was promptly offered a job herself. She was initially shocked by the offer but then curiosity got the better of her and she agreed.
When asked about how she feels working at the sensual brother she said "I loved it and since then I've been working secretly at the same shop. But I worry a little that one of these days I'll run into my hubby there by accident."