Sex Reassignment Surgery in Thailand (male to female) – a quick guide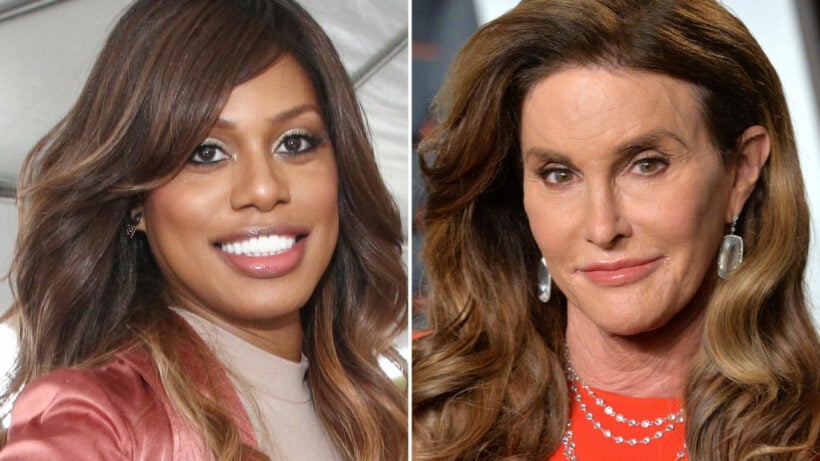 MONTAGE: People Magazine
Thailand has a well-deserved reputation for excellence in sex reassignment surgery and the before and after care of patients. The country has a long relationship with Kathoeys, affectionately referred to in Thailand as 'ladyboys', and consequently, a well-developed approach to quality surgery in this area. The following article has been prepared by My Medi Travel.
Kathoey or katoey is a male-to-female transgender person or person of a third gender, or could be an effeminate homosexual male. Transgender women in Thailand mostly use terms other than kathoey when referring to themselves, such as phuying (Thai: ผู้หญิง 'woman'). A significant number of Thais perceive kathoey as belonging to a third sex, including some transgender women themselves.
For people who want to match their born gender with what they feel is their 'true' gender, Thailand has an excellent reputation for Sex Reassignment Surgery (SRS) – also known as Gender Reassignment Surgery, Sex Change Operation, and MtF Surgery, to name a few. In this article we focus on the male to female related surgeries.
So, what makes Thailand such an attractive destination for this type of procedure? In short, it's because patients can get the most out of such surgeries in Thailand thanks to the number of highly trained surgeons, low-cost and quality health care, and decades of knowledge and experience in perfecting this procedure.
If you're considering SRS in Thailand, or you have a family member, a partner, or a friend who is wondering what is involved in the procedure, this guide should help to paint a clearer picture.
The Procedures
To undergo SRS is a huge, life-changing decision that should not be made lightly. It is a lengthy process that requires a lot of resilience and patience. Before the actual surgery, you will first need to live as a woman for at least a year and undertake hormone treatment to help reshape your body contour and stimulate the growth of a labia majora.
Here's a list of the required prerequisites that all surgeons will insist upon before considering your case:
You must be at least 20 years old or have consent from parents / legal guardians for those between 18 and 20.

At least 12 months of successful and continuous real-life experience living as a woman.

At least 12 months of continuous hormonal therapy.

Must consult with a psychiatrist in your country and in the country where the procedure will be performed (this can be arranged in your chosen hospital).

Physically fit for surgery.
The actual process usually involves a few procedures:
Orchiectomy (removal of testes) and Penectomy (removal of the penis)
Vaginoplasty (creation of a vagina)
Breast Augmentation
Facial and Voice Feminisation Surgery (FFS and VFS)
You may also choose other surgical procedures, such as a Tracheal Shave to remove your Adam's apple, or a Buttock Augmentation to increase the volume of the buttocks. Since every patient is unique, the procedures involved in SRS can be performed based on your needs and budget.
The most important part of male-to-female surgery is the creation of the vagina. There are numerous surgical techniques to do this based on your preference. You can discuss with your surgeon which one is best for you. The other popular techniques are as follows:
1. SRS without vaginal depth
This procedure is suitable for who those do not need vaginal penetration of sexual intercourse and unwanted vaginal dilation.
Hospitalization: 4 nights
Duration time of surgery: 2.5 hours
Recovery time in Thailand: 3-4 weeks
Approx. cost $8,400 USD
2. SRS with Penile Skin Inversion
Suitable for patients who do not want a vagina for sexual intercourse, particularly popular with elderly trans people. Depth is around 2-4 cm (1-2 in) and penile hair removal is required prior to surgery.

Surgery: 2.5 hours

Hospitalization: 4 nights

Recovery time in the local area is 3-4 weeks

Approx. cost $9,800 USD
3. SRS with Scrotal Skin Graft
Scrotal skin is used to create a vaginal depth of up to 13-15 cm (5-6 in), depending on skin quality and quantity (additional depth is possible by using groin skin). This is the most popular SRS procedure.

Surgery: 4 hours

Hospitalization: 6 nights

Recovery time in the local area is 3-4 weeks

Approx. cost $9,800 USD (with the option to increase depth further for $1,400 USD)
4. SRS with Sigmoid Colon by Laparoscopic Technique
The Sigmoid colon is used to create the vagina, allowing for greater depth than what is possible with SRS with a scrotal skin graft. More suited to those with less scrotal skin or those who prefer to have a lubricated vagina, like that of a biological woman. By far the most expensive technique.

Surgery: 6 hours

Hospitalisation: 7 nights

Recovery time in the local area is 3-4 weeks

The open technique, with a ~8-10 cm incision scar in the bikini line; approx. 13,700 USD
Laparoscopic technique; 4 small incisions in the abdomen; approx. 18,850 USD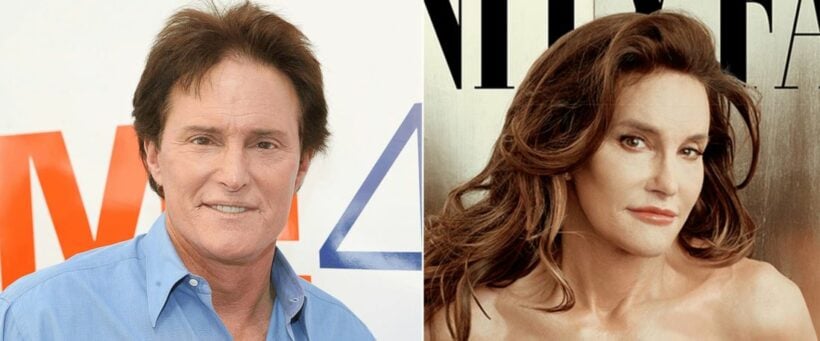 Caitlyn Jenner, possibly the most famous, and well-publicised, transgender person
Recovery
Recovery after surgery will be a long and painful process. It will also require several follow up procedures as well as constant monitoring so you will have to stay a little bit longer at the hospital until you are fully ready to be discharged. Generally, allow for a minimum of 3 weeks stay in Thailand or the country of your choice area after your surgery. Most people are able to return to work in about 4-6 weeks after a sex change operation. Furthermore, you can resume strenuous work and exercise in about 6-8 weeks. It is vital that you strictly follow all medication instructions during your recovery period.
Aftercare
Social support is very important before and after the surgery, especially the support that comes from your family and loved ones. You have to be socially and emotionally stable before you undergo the operation. This is why it is required that you have proper counseling to help you with your emotional wellbeing. You have to prepare yourself mentally, before, during and after transition because it can be quite overwhelming and stressful.
It is also important that you maintain regular check-ups with your local Doctor to monitor the progress of your healing and avoid such complications.
Success Rate
The success rate for a sex change is very high, given our technological advancements. Gender reassignment surgery from male to female has a higher success rate than female to male; this is why more male transgender opts for a sex change.
However, given the nature and complexities of this type of surgery, you also have to be aware of its complications:
Possible risk of infection
Severe pain
Bleeding
Blood clotting and scarring
Possible side effects may also include:
Decreased sexual sensation and ability to orgasm
Fistula (opening between rectum and vagina)
Narrowing of vagina and hair growth in the vagina from the grafted tissue
Partial death of tissue used to create the new vagina
Costs
SRS can be very expensive, especially since it is difficult to get this type of surgery in many countries. One reason why Thailand is popular with those who want to change their sexual identity is that the country offers more affordable fees. Many patients come from the United States because the US has the most expensive male-to-female SRS prices in the world.
The prices range from $25,000 to $30,000 for just the reconstruction of the genitals alone. If you want to add breast augmentation and voice feminisation surgery, you can expect to pay more than $50,000. Additionally, some clinics in the US don't include consultation fees in their prices, so you need to pay at least $50-100 for every consultation.
In general, SRS in Thailand costs around a third to half of what it can cost in the United States. For the reconstruction of the genitals in Thailand, you can expect to pay between $8,400 to $13,700 depending on which technique you choose.
Breast augmentation costs approximately $4,100 to $6,170 and Voice Feminisation Surgery costs between $3,590 to $7,180. In total, you will need to pay around $16,090 to $27,050 in Thailand for the complete procedure. These prices can also include packages, such as hospitalization accommodation, post-operative care, consultation fee, post-operative care, medications, and transportation.
Quality
The low-cost healthcare in Thailand does not mean low-quality treatment. In fact, Thailand is extremely popular among medical tourists because the country is known to have high-quality healthcare. Numerous medical centers in Thailand are accredited by prestigious international organizations, such as the Joint Commission International (JCI). The country has come a long way since its first Sex Reassignment Surgery in 1975, with many surgeons specialising in SRS for years, some even have over 20 years of experience. With their skills and experience, the surgeons and clinics can give patients the proper care they need and guarantee the best possible result.
Since there are many medical centres in the country that offer Male to Female SRS, it is understandable that some will better than others. To avoid disappointment, do your research, read reviews, find out about the clinic's accreditation, and ask for your surgeon's certifications. Better still, seek out the services of a dedicated Medical Tourism Facilitator like MyMediTravel who will guide you through the whole process and find you the best possible surgeon/clinic/hospital available and within your budget.
Keep in contact with The Thaiger by following our Facebook page.
Never miss out on future posts by following The Thaiger.
Future of Thai department stores is being redefined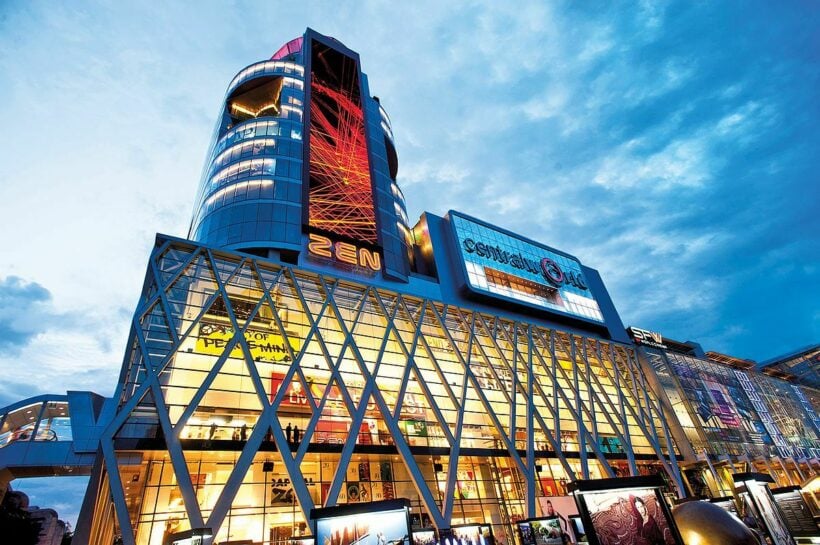 While department stores have been a familiar destination for Thai people for many decades, CBRE, an international property consultant, is witnessing a decline in popularity and stunted growth, particularly in 2020 when Covid-19 adversely impacted the sector. CBRE believes that to adapt to e-commerce disruption and the changing consumer behaviour, department stores in 2021 (and beyond) will have to fine-tune their business model in terms of customer shopping experience, inventive activities and value-added programmes to continue their status as the second home for Thai shoppers.
Jariya Thumtrongkitkul, Head of Advisory and Transaction Services – Retail, CBRE Thailand explained… "While department stores offer shoppers convenience, saving them time with many varieties of goods grouped in different departments and allowing the shoppers to find and compare products and choose what they want, the traditional department store model does not fit the needs, lifestyle and behaviour of its shoppers anymore, especially the new generations."
According to CBRE Research, the total retail supply in Bangkok as of Q4 2020 increased to 7.8 million square metres, a 1.16% increase year-on-year. Out of this, only approximately 3% was reported within the department store format. The department store market in Thailand is mainly dominated by two domestic retail giants, with Central Group and The Mall Group holding the largest market shares. They do not only concentrate in Bangkok, but have also opened department stores in many major cities throughout the country which allowed them to build bigger networks and grow their customer base.
In the past few decades, Japanese investors had also shown interest in entering the Thai market and offered local features that are well-known in Japanese department stores: simplicity, premium quality and services. However, with strong competition many Japanese department store operators have ceased their expansion plans. Some have exited the country due to the fierce competition against the local players, their performance in Thailand and the shrinking Japanese department store business, especially in overseas countries.
"The department store concept as a one stop shopping place is still in demand for certain groups of customers. However, with the e-commerce disruption and changing consumer behaviour, department store operators need to adapt their models, offerings and value-added services to their customers to cope with the challenging economic and market conditions."
Adaptability of department stores can be highlighted into 3 main parts: customer shopping experience, inventive sales and marketing activities, and value-added programmes. While more and more younger generations prefer to shop online to save time and money, the brick-and-mortar store is still believed to be the second home for Thai shoppers. Department stores should be more agile in the era of e-commerce and adopt some technological innovations such as in-store automation and mobile payment solutions to reach the younger crowds.
Design is another aspect that plays an important part in customer shopping experience. Department stores can be more creative in remodelling traditional department store space into some ingenious and interactive space with a great design and right product portfolio mix for their customers.
The Mall Group, for example, has launched its first "Lifestore" concept at The Mall Ngamwongwan at the end of 2020 by redesigning and renovating its traditional department store space to enhance customer shopping experience and enjoyment.
The second part to be considered for the adaptability comprises inventive activities related to sales and marketing. The prices of products being sold in a department store are normally set high to cover the higher establishment and operating costs by operators, narrowing their target to only upper- to high-income customers.
Brand offerings may also no longer meet fast-changing customer needs since today's shoppers have more choices in buying products online, not to mention the declining footfall due to the growth of e-commerce. CBRE Research has seen domestic players pushing hard to drive sales growth via numerous promotions, marketing campaigns and activities and collaboration with credit card companies during seasonal sales.
The third part consists of value-added programmes such as personal shopper, customer loyalty programme, on-demand solution and service personalisation, which have become a new trend as customers, including the aging population, are now more sophisticated and demanding.
The retail landscape has changed drastically in the past few years from various factors like technological advancement, consumer behaviour and preference as well as Covid-19. Cookie-cutter strategy will be a thing of the past, especially for department stores where the format and offerings have remained the same for decades.
Keep in contact with The Thaiger by following our Facebook page.
Never miss out on future posts by following The Thaiger.
Can you survive 10 days of no talking, no phone? The Vipassana Silent Meditation Retreat | VIDEO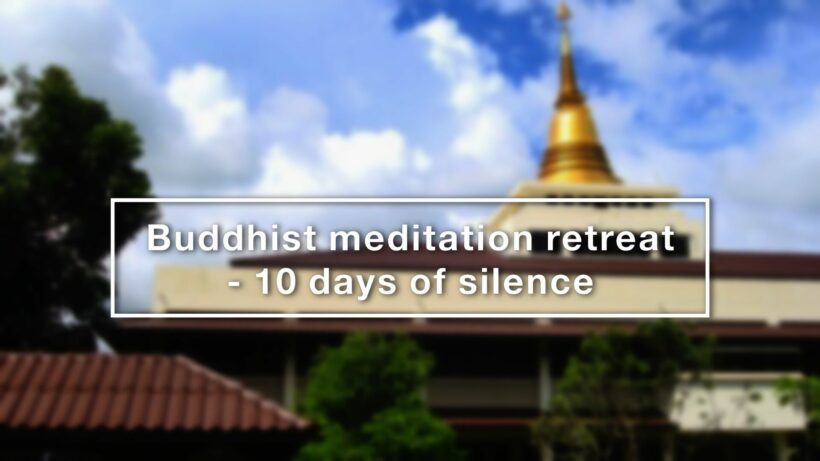 Thaiger team member Jett tells of his experience at a 10-day Vipassana Meditation Retreat in Phitsanulok Province in central Thailand. No talking, no phone, vegetarian meals, and 12 hours of meditation each day. Transformative experience or sheer insanity? Tim finds out the answers!
Retreat location:
https://goo.gl/maps/AuovZvEVPRkxMshy7
Learn more:
https://www.dhamma.org
https://www.youtube.com/user/VipassanaOrg
Keep in contact with The Thaiger by following our Facebook page.
Never miss out on future posts by following The Thaiger.
The 'office' is SO last year. Say hello to more remote working.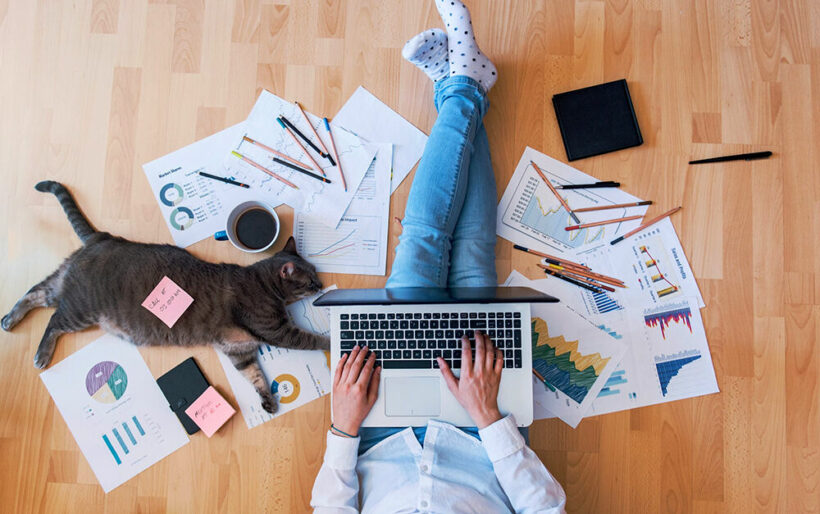 Do you work from home? Or anywhere you have your laptop and wi-fi? You're part of a growing trend in modern work practices as the fancy city office becomes an expensive relic of the 'old normal'.
2020 became the year of people working from home. In same case, it was the year of being told to stay home so there wasn't much option. During Thailand's lockdowns in April and May, offices were closed and employers had to scramble to find alternatives to the "office". With the rise of Zoom and other video conferencing software, ways of tracking time-on-keyboard and hundreds of other monitoring apps, employers suddenly discovered they could actually run their businesses without an office. There were certainly new dynamics and unforeseen challenges, but for the most part, it worked.
Companies had worked from central office locations for a hundred years. The remote/work-from-home option was a new test for everyone involved but many early wrinkles have been ironed out after an accelerated learning curve due to the Covid-19 situation.
In the early days, most companies weren't ready to close up the office and send their workers home claiming that some basic operations such as accounting and invoicing were not yet able to be done online (Thailand has a love of hard-copies and paperwork).
Team meetings were also more clumsy online. There were even companies that told their staff to keep coming in to the office as there was no legal barrier preventing them from doing so. But many smaller and less digitally-savvy firms required workers to come in and risk contracting the virus.
In the US, the Bureau of Labour Statistics found only 29% of jobs in the US could be completed from home, while in Thailand (a far less digitised and service-based economy) the percentage was probably lower.
But larger Thai firms, such as Unilever and True Digital allowed nearly 100% of their white-collar employees to work from home early during the lockdown phase. Other companies adapted quickly and found that working remotely, or from home, allowed their businesses additional flexibility. Many workers also say they enjoyed the lack of office interruptions too.
While Unilever was unable to send its factory workforce home, it was able to shift all sales and executive personnel fully online to avoid possible Covid exposure finding hitherto unknown improvements in the firm's e-commerce presence.
Thai startups such as Eko ("your complete employee experience platform") was able to capitalise on the rise of work-from-home with its "work anywhere" employee application. Eko experienced 200% year-on-year sales growth in the first half of 2020 as companies looked for solutions to connect employees from home.
Teleconferencing juggernaut Zoom was trading shares at US$88 at the start of 2020, to rise to $568 by mid-October, only to trail off to $337 by the end of the year – the fickle nature of a fast-rising tech start-up.
Employees, generally, prefer the shift to working from home and the flexible hours. It doesn't suit all businesses or all employees, but it suits many. A study by by recruitment specialists Robert Walters Thailand found 75% of workers want opportunities to work-from-home and only 25% want a return to full-time work at the office.
Last month the police and the Bangkok Metropolitan Organisation police urged businesses to allow employees to work from home at least once a week to cut down on traffic-induced pollution.
The Covid-19 pandemic also forced countries to rethink their supply chains and reliance on foreign goods. China, for example, responded to the outbreak by shutting down factories, some of which other countries relied on for medical equipment needed to fight the virus, and vital components needed for manufacturing of goods in China and other countries.
Whilst there was an initial push-back on China, the international supply chain has become so entwined with Chinese businesses and manufacturers, and China with other countries, that it would take decades to unwind.
One of the biggest winners this year has been the rise of the delivery services. Grab Bike, Food Panda, We Serve and Line Bike are the best known but there are start ups making inroads into the growing delivery space as well as many smaller and larger businesses that have their own deliveries.
These businesses have been able to thrive on the 'new normal' stay-at-home culture. Eat at home, work at home, shop from home, watch movies at home – the trend is growing as people realise that they can get almost everything delivered, timely, efficiently and at little additional cost, usually free.
The big test will be once the Covid situation settles down, whatever that means and whenever it happens, and companies look back at the successes and failures of their employees working from home. But there's no doubt the pandemic and the imposed restrictions ave accelerated the need to develop new ways of allowing employees to work safely, remotely or from home.
The successful transition of some office work to work-at-home will also put continued pressure on the commercial real estate market. Many employers are looking at their monthly office rental outgoings and starting to measure the return on their investment.
The rise of the work-at-home phenomenon and the digital nomad will be the main trends for office work in 2021.
This article was written laying on a couch, at home, at 6.15am in the morning, because we can.
Keep in contact with The Thaiger by following our Facebook page.
Never miss out on future posts by following The Thaiger.