Visiting the Elephant Sanctuary Park in Chiang Mai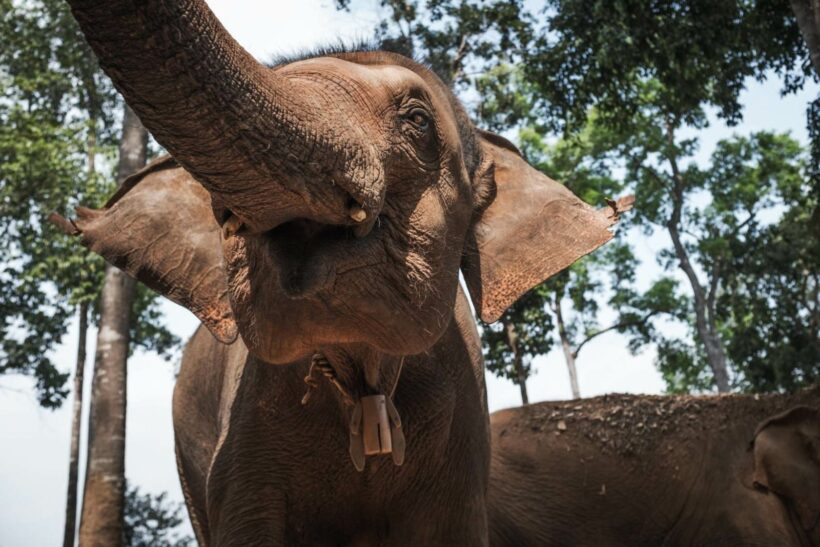 At the end of last year, I had the opportunity to travel for more than three months through Southeast Asia. I have already stated my travel plans before, and now the time has come where I want to recap on visiting the Elephant Jungle Sanctuary in Chiang Mai. It was hands down one of the best experiences in my life and I want to share this awesome day I had with you. All of the following images have been taken with my FujiX100F.
The Elephant Jungle Sanctuary in Chiang Mai
I would like to describe my actual day at the Elephant Jungle Sanctuary in Chiang Mai.
There are a lot of different elephant sanctuaries that you can go to and offer a great service. I visited the Elephant Jungle Paradise Park, which has been recommended by my Airbnb host. This sanctuary has a 4.9 Star rating out of over 500 reviews on Facebook, which should tell you that they really offer a great experience.
I was living a little outside of Chiang Mai and the day began very early when a Tuk-Tuk driver drove me to the city of Chiang Mai. There I was already greeted by the driver of the sanctuary which would lead us to the paradise park.
All the sanctuaries are located in the mountains and driving there takes about two hours from Chiang Mai. On the way there, we also had the opportunity to visit a local market, which was a nice change since a lot of places in Chiang Mai are already very adapted to the tourism. The drive to the elephant sanctuary was an experience itself. A lot of the roads were under maintenance or construction work and driving there was already very exciting.
As we arrived, we changed our clothes and were provided traditional tops that should calm the elephants. That morning, I learned that elephants have terrible eye-sight and the purpose of the clothing should be to make them more familiar with new visitors.
After the introduction and the Do's & Dont's, we were led to the first feeding ground. There the elephants already patiently waited behind the small log railing. Every elephant has its own caretaker and the caretaker also provide the extra food to the elephants. While the elephants are not forced to wait behind the railings, it is their usual daily routine which is rewarded with food.
Not long after, the elephants left the railings and roamed freely among us visitors. There we could feed them very closely and take pictures. Keep in mind though that these are still wild and powerful animals. Although they are very gentle, they can still hurt by accident.
This is especially for the newborn which was also in the middle of the action. Only a few months old, its idea of playing with us was a little too rough and it wanted to prove that it is the stronger of us too with playful headbutts.

The elephant group also split at some point and single elephants were left into the jungle, while others were still eager to be fed or played with a tire.
Following the first feeding session, our group was lead to the waterfall and base camp of the elephant sanctuary. There we had a fantastic lunch consisting of local meals and fruits.
After finishing our own lunch, we prepared some snacks for the elephants that we could feed them later. What was great was that everyone was involved in preparing the food and our guide also explained what the elephants eat. In general, the tour was not only really entertaining but also educational at times without being boring.
To help the elephants out, we got in the mud and essentially bathed there too. We rubbed the mud on the elephants and feeling the thick skin was awesome and much different than I had anticipated. The elephants were thankful and "showered" us in mud too. Yes, they were basically inhaling the muddy water and spraying it at us with their trunks. Seeing the elephants having fun and being close to them is so much better than seeing them lying down lazily in a zoo.
Now we were all dirty from the mud, but luckily there is a natural shower in the form of the waterfall. So we got back to our camp and cleaned ourselves and soon after, the elephants were joining us too. In the small river, we splashed buckets full of water at them until they were cleaned as well.
This pretty much concluded the whole day which lasted from the morning till the evening. It was everything I looked forward too and much more. I am no expert, but to me, the elephants were genuinely happy, didn't show any aggressive behavior and were very well kept.
In the morning, I recall that there was about a handful of elephants and for the evening apparently only two were eager to go to the mud bath. At the very morning, there was also the birth of another elephant calve, which were kept safe and away from the visitor's area.

All of the people working there were really interested in the well-being of the elephants. The caretakers were providing food but didn't force the elephants to perform tricks or other unnatural behavior.
To conclude my trip, I can only recommend to visit an elephant jungle sanctuary Yourself. Have a look at Tripadvisor or Facebook before booking one and you will have gained some good insight into the work of the sanctuary. In general, look out for sanctuaries that explicitly state that the elephants are not for riding, as this will be a good indicator that the place does care for the elephants and not the tourists.
The trip was truly an experience for life and I can't state enough how great of a trip it was. Please stay away from conventional tourism businesses where elephants are used for riding or show tricks and support these animal-friendly places.
To read Sebastian's full article and some tips on ethical travelling, click HERE.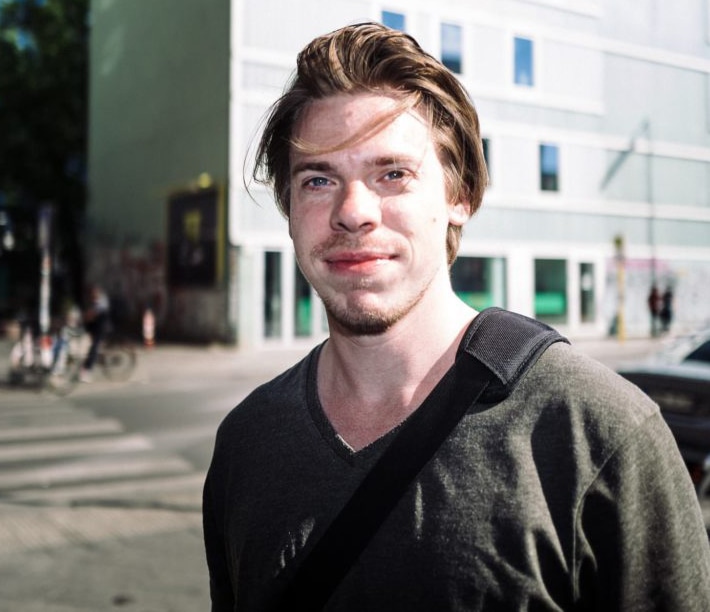 I am Sebastian Jacobitz, a 29 year old hobby Street Photographer from Berlin, capturing the everyday life in this city. Streetbounty has been founded with the idea to share my learning experience in Street Photography and to inspire others to follow this difficult genre of photography.
Find out more about Sebastian and his work HERE.
Keep in contact with The Thaiger by following our
Facebook page
.


Looking to jettison some items before jetsetting away or chartering a yacht? Look no further than Thaiger Classifieds where you can find and post items, work, property and more for free. Be sure to check out YonderTours for things to do in Thailand and tours across the country.

Read more headlines, reports & breaking news in Chiang Mai. Or catch up on your Thailand news.

Earthquake could hit Chiang Mai and Chiang Rai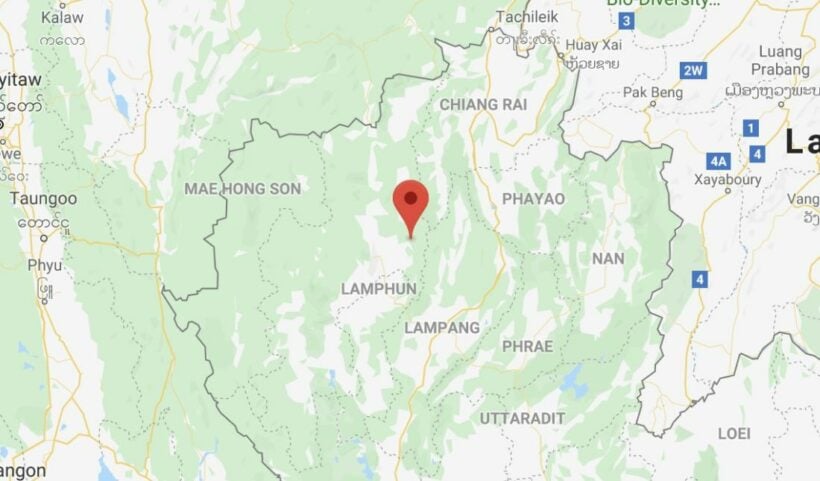 A magnitude 4.1 tremor shook seven districts of Chiang Mai and Chiang Rai on Friday night, prompting the Department of Mineral Resources to warn that the two northern provinces could face a magnitude 5 earthquake within ten years.
The prediction is based on analysis of movements in the Mae Tha fault lines, including the 5.1 ML quake in December 2006, centred under the Mae Rim district of Chiang Mai.
Geological studies in Ban Pong Samakkhi, Chiang Mai, indicate that the area experienced a 5.9 ML quake about 2,000 years ago.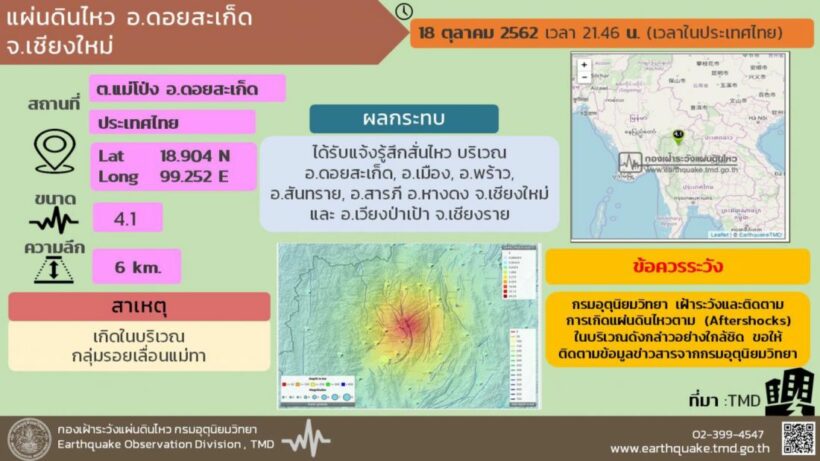 Photo : earthquake.tmd.go.th
Friday's temblor occurred at 9:46 pm, with its epicentre about six kilometres below the surface in Doi Saked district.
The tremor was felt in the Muang, Prao, San Sai, Doi Saket and Hang Dong districts of Chiang Mai and Wiang Papao district of Chiang Rai, though there have been no reports of casualties or property damage.
SOURCE: thaipbsworld.com
Keep in contact with The Thaiger by following our
Facebook page
.
Jump in national park visitor numbers as 'winter' arrives in northern Thailand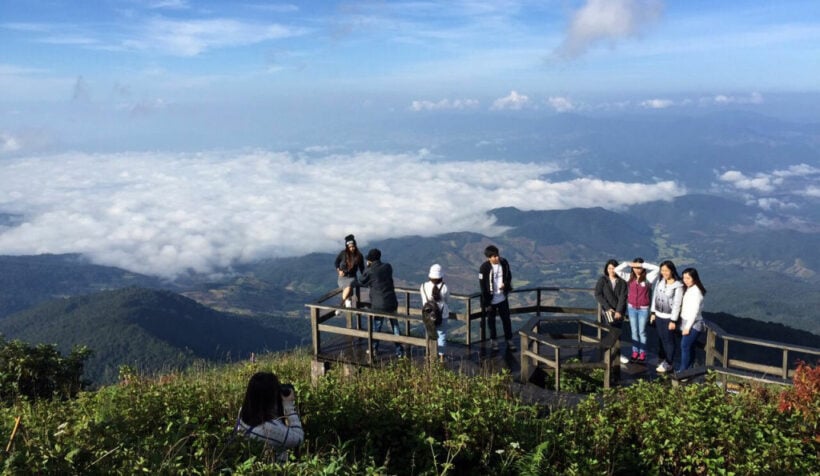 As northern Thailand moves into the 'cold season' (well, cold for Thailand) and temperatures drop, national park officials are reporting an increase in visitor numbers. Whilst the temperature is cooling down on the local northern mountain tops, the ground level temperatures are still around 30 (forecast below). But later in December the temperatures sometime reach as low as zero for places like Doi Inthanon.
The Bangkok Post is reporting that Kritsayam Khongsatri, Head of Doi Inthanon National Park in Chiang Mai says the park welcomed 21,994 visitors over the recent long weekend, over 7,000 a day.
Kritsayam says most of the visitors are Thais who enjoy camping in the colder weather, with average temperatures at the summit of Doi Inthanon, Thailand's highest mountain, being just 5-11 degrees Celsius.
Khao Yai National Park, north east of Bangkok, has also seen a significant increase in visitor numbers, with wild elephants coming out from the jungle to feel the warmth of the sun as temperatures dropped to below 20 Celsius yesterday.
"Visitors to the park are being asked to refrain from using car horns, or bright lights such as flashing cameras and full beam headlights to avoid disturbing the resident elephants."
Winter in northern Thailand typically sees a dip in temperatures and a decline in rainfall coupled with strengthening winds from the north.
SOURCE: Bangkok Post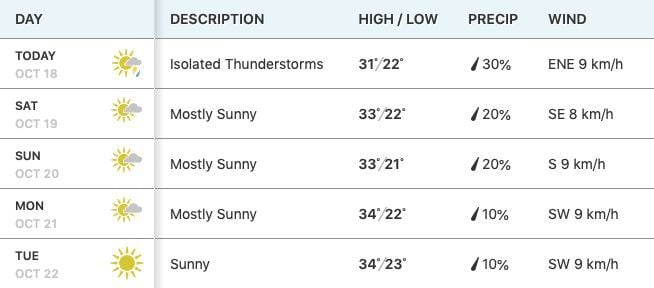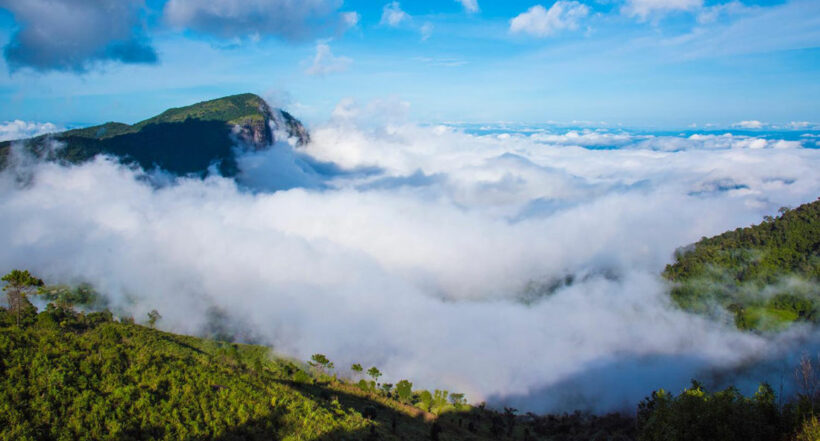 Keep in contact with The Thaiger by following our
Facebook page
.
Hostage drama in Chiang Mai – Man holds seven 7-Eleven employees hostage.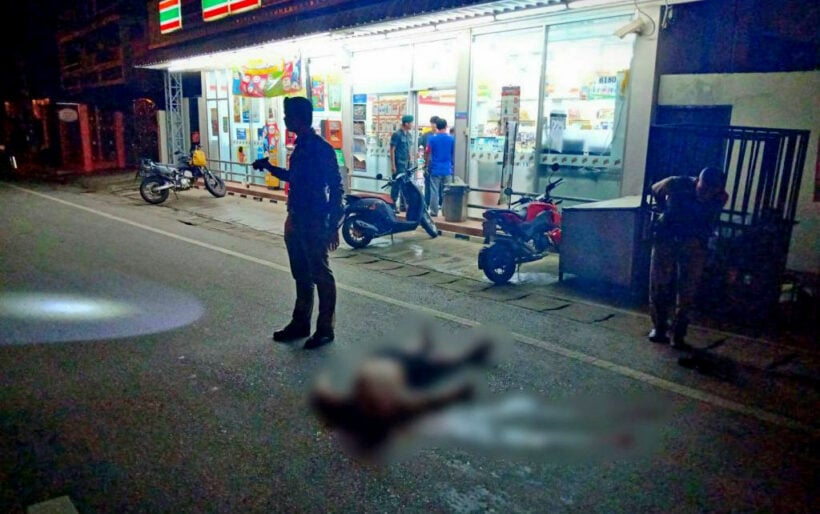 PHOTO: Chiang Mai City Life
A former Thai soldier has killed himself following a stand-off with police in Chiang Mai where he had taken seven 7-Eleven employees hostage. Eyewitnesses told Chiang Mai Citylife that a man with a gun arrived at the 7-Eleven in Mae Rim district on Chotana Road at around 5am yesterday and took one of the employees hostage.
The sergeant, who is described in reports as being "frantic and depressed", demanded that staff in the 7-Eleven live-stream the event on LINE, which they did.
Local police were called and were attempting to negotiate with the man when he shot himself in the head. Sergeant Punghong was rushed to Nakhon Ping Hospital where he later died from his injuries three hours later.
The dead man has been named as Sgt. Phongphan Kunhong, a 37 year old former soldier from Pha Mueang Force in the Chiang Rai district.
The soldier's superior confirmed to police that the man had been suffering from a depressive disorder. He died after several attempts to save him.
SOURCE: Chiang Mai City Life
Keep in contact with The Thaiger by following our
Facebook page
.