Myanmar-Thai border mega bust. 15 tonnes of drug-making chemicals.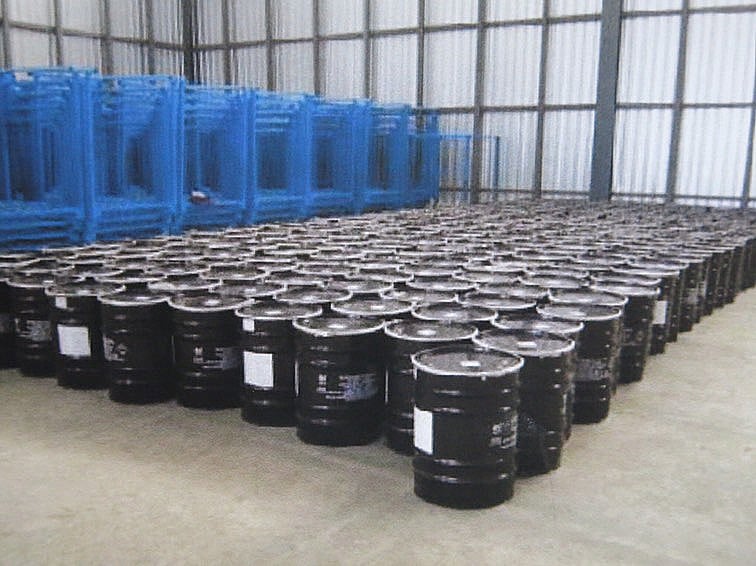 By Jessada Chantharak
A 15 tonne batch of sodium cyanide that could have been used to make millions of methamphetamine pills was seized and Chiang Rai man was arrested last week when a smuggling operation into Myanmar from Thailand was intercepted.
Truck driver, 41 year old Sawat Kaewdam, is facing charges over alleged illegal entry and failing to obtain a permit to transport a hazardous substance into Myanmar. The seized sodium cyanide could be synthesised into phenyl-2-propanone, a narcotic substrate and used to produce about 295 million methamphetamine pills. Sawat was nabbed in the Myanmar border town of Tachileik, thanks to the Thai-Myanmar police collaboration, a senior official said on Sunday.

Office of the Narcotics Control Board (ONCB) secretary-general Sirinya Sidthichai told a press conference in Bangkok about the interception and arrest by officers of the Myanmar Police Force's Central Committee for Drug Abuse Control (CCDAC). The ONCB had in May received a report from Chiang Rai's Chiang Saen Custom Checkpoint that someone had applied to transport sodium cyanide from Thailand to the Myanmar city of Yangon through the Mekong River.
The checkpoint refused the request as the Agreement on Commercial Navigation on the Lancang-Mekong River prohibited the river transport of dangerous substance such as sodium cyanide.The exporter then kept the chemical at a Chiang Saen warehouse.
Sodium cyanide is designated a "hazardous substance type 3" under the Hazard Substances Act 1992, and its manufacture, import and export, or possession requires a permit from the Department of Industrial Works (DIW), Sirinya said. It also is on a list of substances that, under a 2016 order of the National Council for Peace and Order, is to be monitored for importing and exporting by national security agencies due to its potential use in making illegal drugs.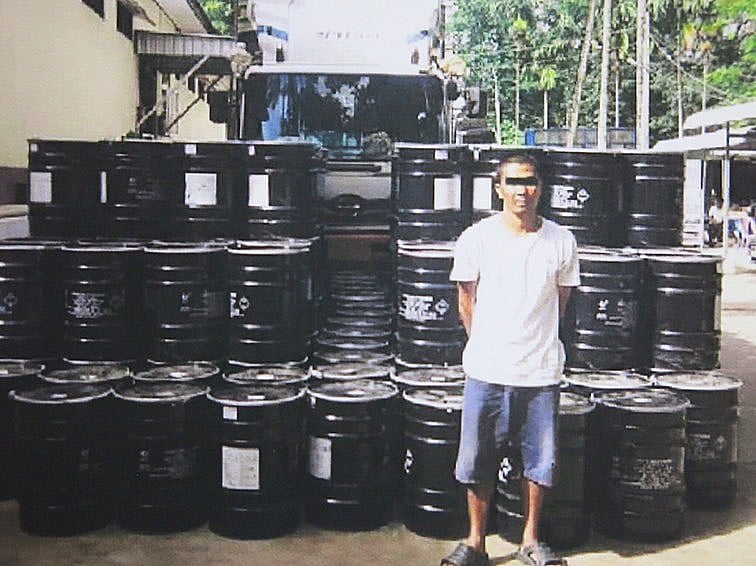 On June 2, the 300 gallons of Sodium Cyanide, weighing 15 tonnes and worth about 1.5 million baht, were sent to Tachileik via the Mae Sai Custom Checkpoint along with a permit from the DIW, Sirinya said. The ONCB then alerted the CCDAC in Tachileik to investigate.
Myanmar officers found the batch lacked an import permit to Myanmar, seized it for inspection and arrested driver Sawat. Facing charges, the Chiang Rai native claimed he was hired to transport the batch to a gold mine in Yangon. Sodium cyanide is also used to extract gold. Sirinya said the batch – which could produce 295 million yaba pills or 9,500 kilograms of crystal meth or "ice" – had originally been ordered from China to be delivered to Yangon, but it was brought in via Tachileik. Tachileik is a long distance from Myanmar's capital, a fact that led officials to suspect that its intended use might be narcotics manufacturing.
Praising the Thai-Myanmar collaboration in the drug bust and suspect apprehension and transfer, Sirinya cited a separate drug case as an example.
On May 31, CCDAC in Tachileik had arrested drug fugitive Charoen Kiatpornpanich, 37 – who was part of a gang whose leader 60 year old Yuth Chankaew was arrested in 2014 along with 20 kilograms of "ice". His three accomplices were also netted, and the gang's assets worth 35 million baht were subsequently seized.Charoen, later identified as the gang's drug storing and delivery guy, fled to Myanmar, and so ONCB asked the CCDAC to locate him. Charoen was finally arrested along with 8million baht worth of assets, including 4.2 million baht in cash, 8.4 million kyat (about 200,000baht), a large amount of gold ornaments and a Toyota Alphard mini-van in Tachileik, Sirinya said. In Thailand, ONCB meanwhile seized Chaoroen's assets worth 12 million baht, including three cars, eight motorcycles, and two land plots plus cash and valuables, he added. The ONCB would soon have Charoen extradited to face drug prosecution in Thailand, he added.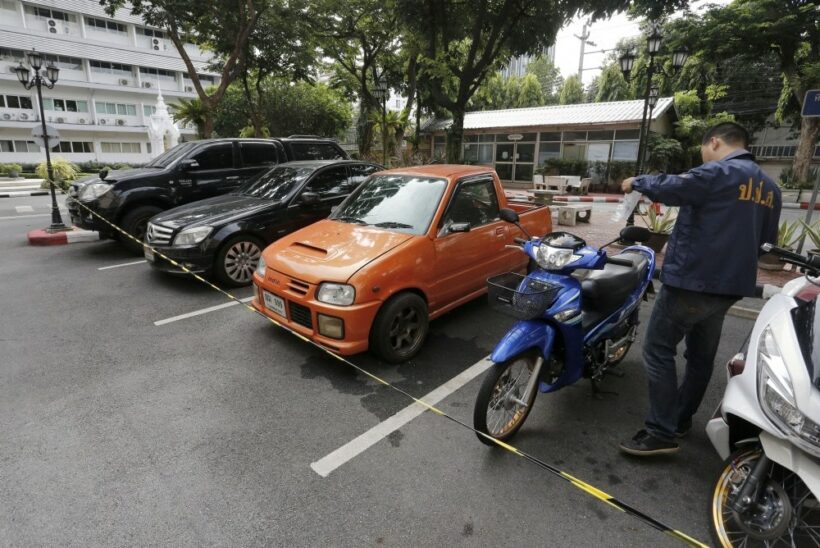 STORY: The Nation

Woman stages an accident and lies to police about gold theft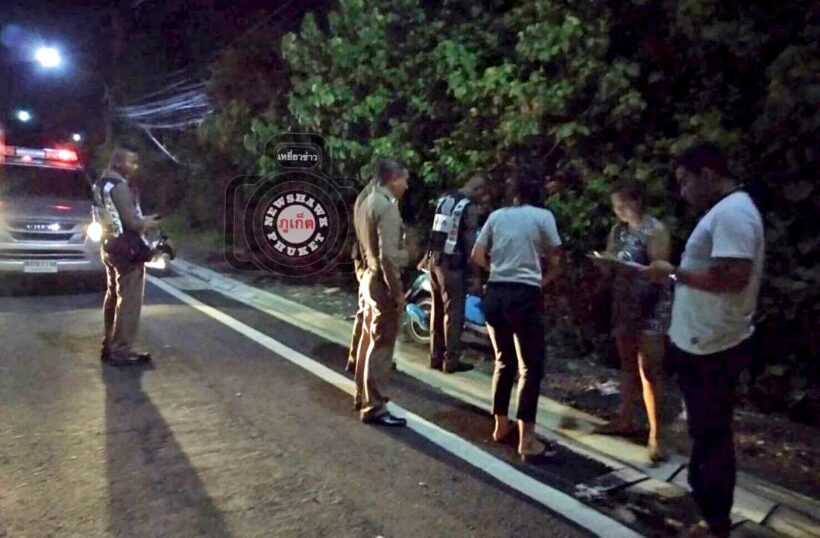 PHOTOS: Newshawk Phuket
A woman has confessed to lying to police about two thieves that snatched her gold necklace and bracelet on Sakdidet Road in Wichit.
On Tuesday, 'Newshawk Phuket' reported that two thieves snatched the gold necklace and bracelet weighing around 30g of gold, worth 40,000 baht, on Sakdidet Road in Wichit.
Patrol police arrived at the scene to assist the woman and investigate her claims.
Yesterday, Phuket City Police say that the woman, 25 year old Rattana Kraiwan from Songkhla, had been taken to the Phuket City Police Station for questioning.
Rattana hadn't filed an official report to police and she eventually admitted to police that she made the story up.
Police say she's admitted to staging the fall off her motorbike into a ditch nearby and pawning off the two gold items, which belonged to her husband, to pay for her personal debts. She said she was afraid that her husband would be angry so she made the story up.
Rattana has promised to police that she will not do things like this again. It is unclear if police pressed any charges or just closed the case with a warning.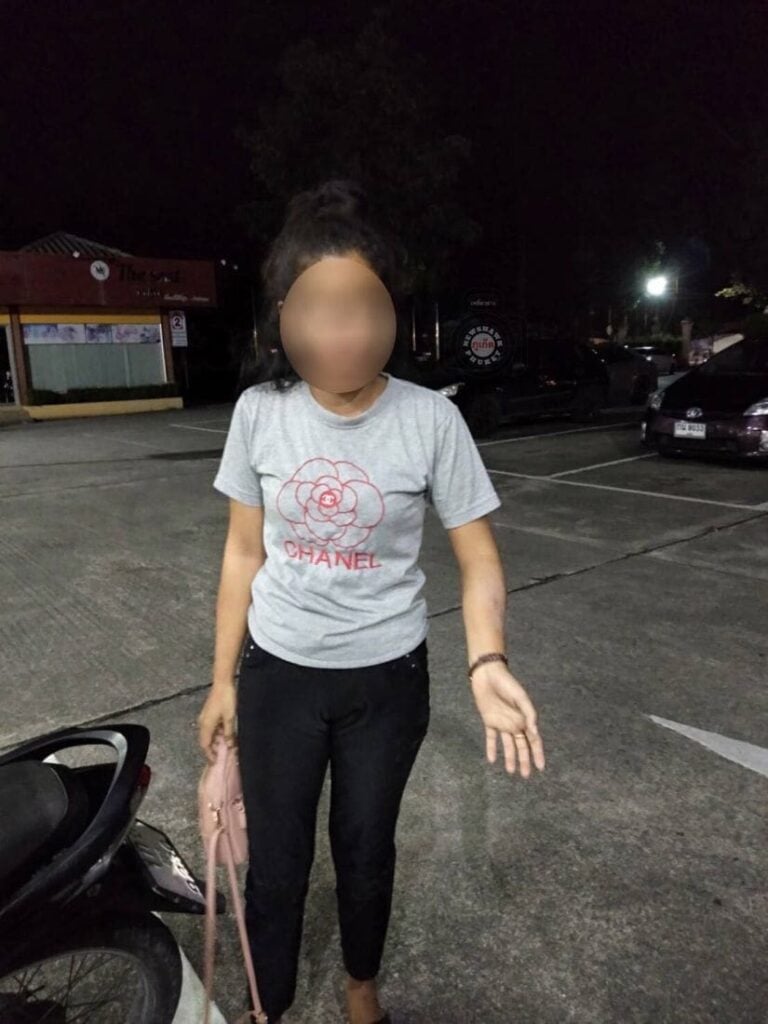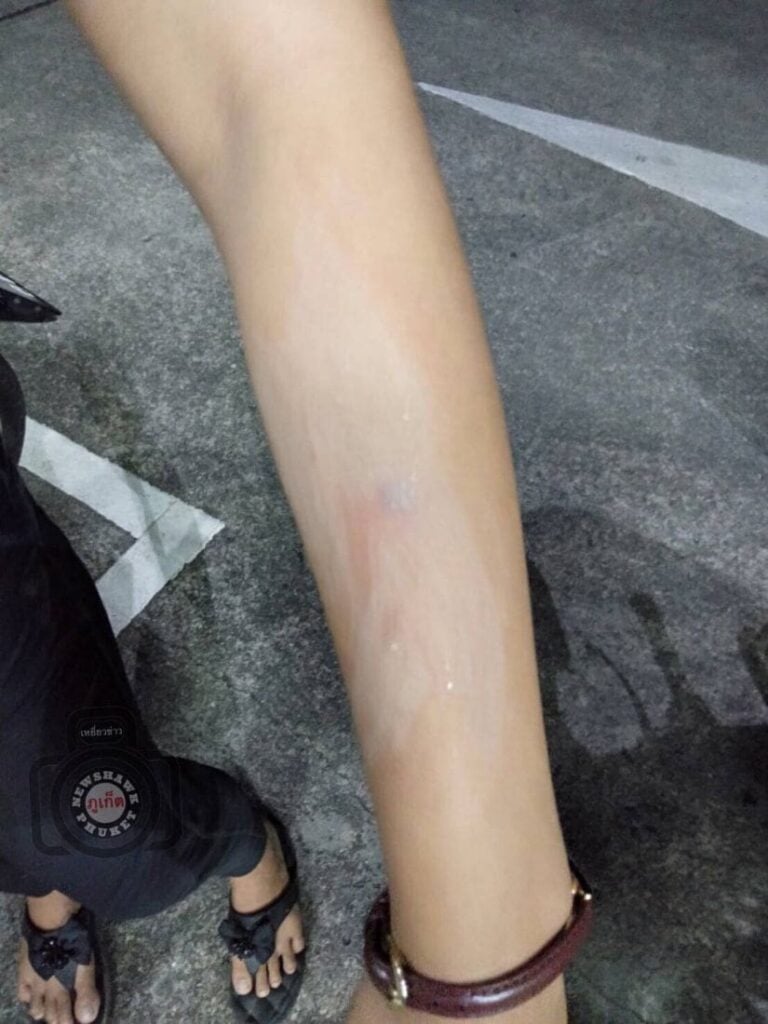 No more coups, unless we need one – Commander in Chief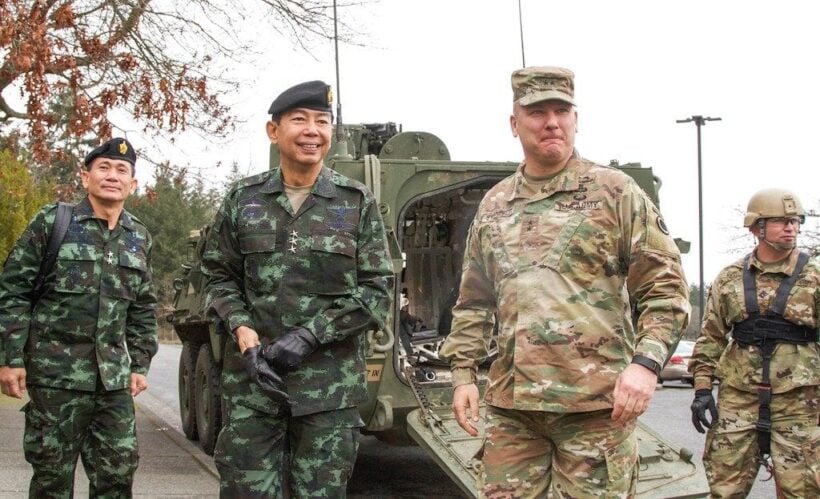 With the country heading for elections in February, or sometime soon in 2019, the hope is for a new, democratically elected government following four and a half years of military rule. But would the army rule out another coup?
Army Commander-in-Chief Gen Apirat Kongsompong has refused to rule out the possibility of another coup if the country is plunged into chaos again.
Speaking to Thai PBS, Gen Apirat said… "My hope is that politics will not bring the country into conflicts again. If politics doesn't cause chaos, then nothing will happen."
Military coups have gone hand-in-hand with the rough and tumble of Thai politics for almost 80 years since the country stumbled into democratic parliamentary rule in 1932 in a bloodless coup.
Speaking to the media for the first time since taking office, Gen Apirat says that, while Thailand had had more than 10 military coups, the last few ones were triggered by politics.
"Gen Prayut Chan-o-cha, who was then army chief in 2014,  had no choice but to intervene. Just imagine what would have happened, had Gen Prayut did not do what he did."
Gen Apirat also voiced full support of the army for the National Council for Peace and Order.
"The army and NCPO are one and the same."
But the General stressed the army is ready to lend support to any government that comes to power.  By his position, Gen Apirat also currently serves as the secretary of NCPO.
The new army chief said he is hopeful that the country will not have to endure more any violent political conflicts.
"We have seen what conflicts have done to the country. Let them serve as a reminder ," he said.
Thaiger Radio News – Thursday