Visa run to Penang – a personal experience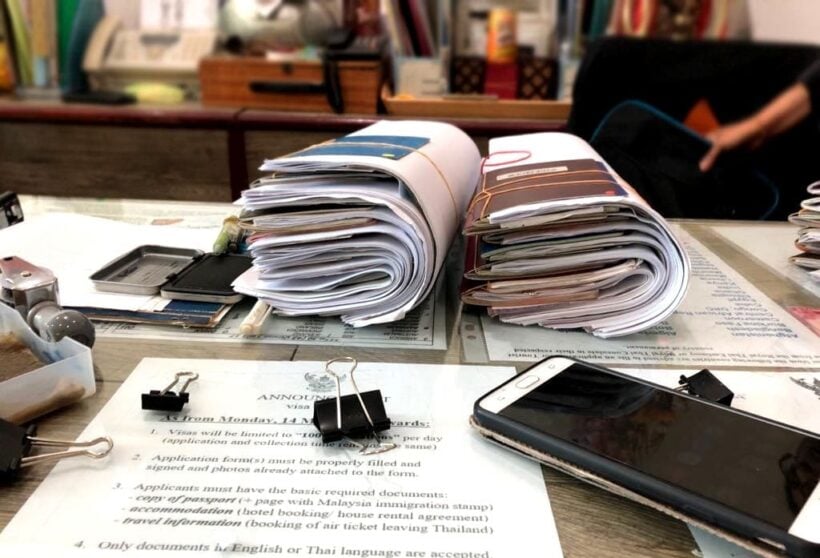 This story was one person's experience of the visa process in Penang. It should not be regarded as 'typical' or even used as a guide. But we provide Jim's journey as warning to do your homework before embarking on getting or renewing your visa.
Be aware that this seemingly simple trip to the former 'Pearl of the Orient' in Malaysia is not just a matter of paperwork to enable you to stay in Thailand – you unwittingly become embroiled in a major industry involving hundreds of on-the-ground staff who, you guessed it, are in for a 'cut of the action'.
This isn't merely a paperwork formality, it's an industry. For whatever reason the process is made sufficiently opaque that you will eventually need one of these resources.
If you're lucky enough to have a Thai employer do pay for your visa and organise paperwork, you're halfway there.
Alerted by 'Jim', not his real name, The Thaiger dug deeper to uncover a highly developed underground business, full of layers and commissions, all of it undeclared to the poor sods who make the journey to Penang to renew their visas or are in the process of getting a new one.
Jim ended up paying more than 40,000 baht for a process he could have completed by himself for a fraction of the cost. The kick, however, is the complexity of the Thai visa process and the seemingly random necessities you will find on different days or speaking to different staff.
"I wasn't prepared for the layer of hiccups I had to sort out. You need to be brave to attempt any of this on your own," said Jim.
"I've already paid 40,000 and now told I have to go back to Penang again in 90 days for another part of the process. I'm confused and annoyed."
This was Jim's first time to get a visa. He says he wanted to do it properly and the confusing and contrary information found online did little to help.
So he went to the source, or so he thought. He explained to us, among his adventures, that he visited Phuket Immigration three times trying to ascertain specifics about the paperwork he required and received three quite different answers about requirements and necessary papers he would need.
Being over 50 one staff member kept pushing him to apply for a 'Retirement' visa but Jim wanted to work.
Going to the website, or quoting the official immigration website, did little to clarify the situation. In fact the official Phuket Immigration website is in Thai, not much help when all Jim spoke was English. Don't believe us? Check it out HERE.

There are two ways of traveling to Penang from Phuket – road or bus. By road you either need to drive yourself or take one of the hundreds of passenger vans that ply the well-worn roads in the Visa Run business each week. Jim described his trip as nail-biting but he was pre-warned of the perils of taking the bus ride.
Jim says the problems of the drive south are not a matter of bad drivers, indeed he described his driver as very experienced, pleasant and helpful. But the driver was on a race with the clock to meet deadlines of getting to the border in time and then getting customers to the agents at Penang in time to apply for the visa application in the morning. Miss the deadline and it's adds extra days, expense and inconvenience to the whole process.
He told us that on his trip there was one eastern European passenger who had overstay problems when he reached the border. He didn't have enough money to pay the fine so the rest of the bus had to either pitch in and help or be delayed for long enough to miss their Embassy deadline that morning. They handed the hat around and paid the man's fine to the border officials. 
"Just one person on the bus can cause delays for everyone else if everything isn't in order at the border."
The other way is to fly there with Firefly or Air-Asia. The competition from Air Asia this year has really reduced prices and made it a much more attractive option – a mere hour in the air. Depending on where you stay and how precious your time is, flying to Penang is worth considering and may end up cheaper.
The Thai Consulate General in Penang reported earlier this year that they will only be able to accept the first 100 applications each day. This is not what actually happens as the two registered 'agents' in Penang (registered to deal directly with the Embassy) have 'slots' for their customers.
We spoke to a Penang 'agent' on condition of anonymity.
"The Thai Consulate General actually process up to 200-300 applications on some days but mostly through us agents. They restrict the 'walk-ins' to 100 applications a day. Miss the cut and you have to wait until the next day."
The number of visa applications processed by the Consulate varies wildly from day to day, depending on the time of year and if there was a public holiday the day before. One Penang visa agent described the Embassy as 'flexible'. 
"We've earned our position of favor with the Embassy over the years by 'building relationships' and making sure the applications we send have already been checked to meet all the requirements."
The Thai Consulate General loves the agents and, mostly, prefers to work with them. This is because the agents act as a 'go-between' for the Embassy, weeding out the bad applications or fixing them (for a cost) before they cross their desk.
Trying to organise and apply for your visa as a DIY is absolutely possible but you need to be prepared to play the 'game' – be there long before the gates open, ensure you absolutely have the correct documentation and be happy to stand in the sun or rain, because there's no shade or shelter waiting in the long queue.
"Take more money than you think you'll need. I had two photos but they weren't identical photos and the agent said the Consulate would refused to accept them. But just outside the gate of the consulate I noticed a vendor who took photos and had a photocopy service set up," said Jim.
Services to assist you through the visa process are enthusiastically advertised. And, to make it quite clear, often their advice is in their best interests, not yours.
Jim discovered that his 'case' had been sold through four other agents, each taking a commission along the way. Like a slave in a human trafficking ring, cases get sold down the line, each attracting another commission. Who pays for all this? The poor applicant who just wants to stay in Thailand.
In the end the costs kept spiraling – additional documents that needed to be copied, new photos, 'problems' that can be 'fast-tracked' with an additional payment. Otherwise the threat always hangs over the head of the applicants that they will have to wait another day if they don't keep putting the coins into the visa machine.
None of this is probably a surprise to the long-suffering foreigners who have to run the gauntlet of visa runs frequently – it never gets any easier. There's no doubt that money will always grease the wheels but it's best to be aware of where that money is going and that you're supporting an industry of fifth or sixth-tier 'agents' and 'lawyers', some more trustworthy than others.
Jim said he would fly to Penang next time, forsaking the long bus ride and saving time. He also recommended organising your own accommodation ff possible as the rates for the hotels in the 'visa packages' was at least double what you could book online. He also said that the accommodations were mostly at the lower-end of the quality spectrum.
"If you have a Thai lawyer or agent helping you, take a Thai friend with you who speaks your language to help avoid misunderstandings. Misunderstanding seems to be a word used as a frequent excuse. Believe me, 'misunderstanding' means YOU pay more."
Whilst none of this broad visa-monster has been set up by Immigration officials, the whole process has unwittingly forced it to develop. The entire system – the complexities, inconsistencies and sheer difficulty of doing it yourself – serves to facilitate the growth of agents and the downstream commission system – photocopiers, passport photo makers, taxis, hotels, Visa Run buses, agents in Phuket and Penang, so-called VISA lawyers and assorted hanger-onners.
"The entire performance just served to remind me that I am simply a guest of the Kingdom of Thailand and that it's increasingly expensive and complicated to enjoy the pleasure of staying here."


Find more SE Asian News courtesy of The Thaiger.

Broke? Find employment in Southeast Asia with JobCute Thailand and SmartJob Indonesia. Rich? Invest in real estate across Asia with FazWaz Property Group or get out on a yacht anywhere with Boatcrowd. Even book medical procedures worldwide with MyMediTravel, all powered by DB Ventures.

Looking to jettison some items before jetsetting away or chartering a yacht? Look no further than Thaiger Classifieds where you can find and post items, work, property and more for free. Be sure to check out YonderTours for things to do in Thailand and tours across the country.

Read more headlines, reports & breaking news in Phuket. Or catch up on your Thailand news.
Thong Dee, the Kathu Brasserie loved by foodies and Phuket locals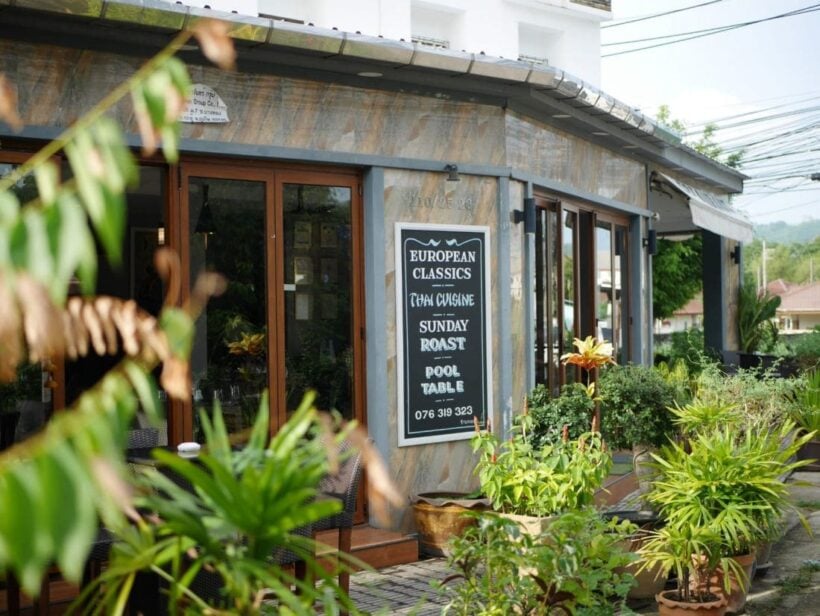 The Thaiger was invited to a special 'taster' at one of our favourite restaurants on the island of Phuket, Thong Dee. As usual, the food spoke for itself – no fuss, classy, so so tasty, eclectic. The Thaiger was a guest of the hosts Patrik and Ponchan for the evening.
Thong Dee – The Kathu Brasserie, located in Kathu in a quiet soi less than 15 min drive from Patong or Phuket Town has become a popular go-to foodie destination, away from the hustle and bustle of Phuket. The atmosphere at Thong Dee is certainly friendly and relaxed but also chic and stylish. The restaurant offers open-air dining where locals and visitors comfortably sit and watch the tiny world of Kathu go by.
The restaurant is currently ranked #1 on TripAdvisor (April 2019), undoubtedly a favourite for foodies looking for quality in a breezy brasserie which doesn't burn their wallets. But the journey to finding this perfect balance was certainly not a smooth one.
Established on the 25th December 2010, married couple Patrik Lundgren, from Sweden, and Phonchan Chiarram, originally from the Buriram province, opened "Thong Dee Restaurant & Bar", literally meaning "Good Gold" in Thai, a colloquial expression that better translates as "Good Quality".
Thong Dee began as only a dream for the two. Phonchan already owned her own bar at only 21 and Patrik always considered himself a devout foodie. He was the one to make the bold decision to become restaurateurs. With the help of Patrik's mother, the couple, with their love for F&B and strong entrepreneurial spirit, made that dream into reality.
"I consider myself a genuine foodie and always had a huge passion for food. I rather have a big bill from a fabulous restaurant then a trendy nightclub" – Patrik
Phonchan never had any formal training as a Chef but with Patrik's belief in her skills and Patrik's mother's training, Phonchan started in her own restaurant as the cook. Here she not only had the opportunity to develop her delicious family recipes but began experimenting with Western and European cuisine.
The menu opened with 80 % percent Thai food until Patrik realised it was an already over-saturated market. "We had to be different from that "green curry" you can eat anywhere in Phuket". Over the next 6 years the restaurant went through huge changes, both in layout and in menu.
Through the first stages, they enlisted the talents of André, a young chef who worked in France & Scandinavia at Michelin fine dining establishments, most notably, at Restaurant Kiin Kiin in Copenhagen. It was from him that Phonchan learned the fundamentals of fine dining, such as mise en place and creating stocks and sauces.
"He also taught me about the art of plating and classic dishes from French cuisine as well as fusion creations" – Phonchan
In 2016 they partnered up with an experienced Irish chef, from whom they learned about the strict operations of running a restaurant and creating a positive flow in the kitchen.
"He also taught me a lot form the European and English kitchen, such as the Sunday roasts, chicken liver parfait and desserts" – Phonchan.
The couple found their groove through their own culinary explorations, research and development combined with the knowledge of experienced chefs.
"…almost all of the dishes on our menu are different from how I learned from the start, both in Thai cuisine and European. I discovered in the world of cooking, all dishes can be made from the chef's own interpretation." – Phonchan
Patrik describes the cuisine at Thong Dee in detail as – "European with French, English & Swedish influences in addition to authentic Thai dishes with premium main ingredients."
You will find Patrik at the front of house being the charismatic host, paying close attention to detail and customers' every need. Thong Dee's client's range from local expat families and friends looking for a taste of home, and tourists looking for finer Thai food and good wines to match. Thong Dee has also become a favourite spot for local F&B industry management staff.
People flock from around the Island and even globally to experience Phonchan's signature Thai duck dishes, even stews and Swedish meatballs. The also offer ever-changing weekly specials. Their Sunday Roast is also a drawcard, that attracts playful groups and families looking for a wide variety of succulent roast meats.
In the future, Thong Dee are considering to expand into Phuket Town, where the offering will be much more focused on classic European Brasserie cuisine, with starters, salads and steaks and a high value wine list and of course, the same friendly service in a stylish and relaxed atmosphere.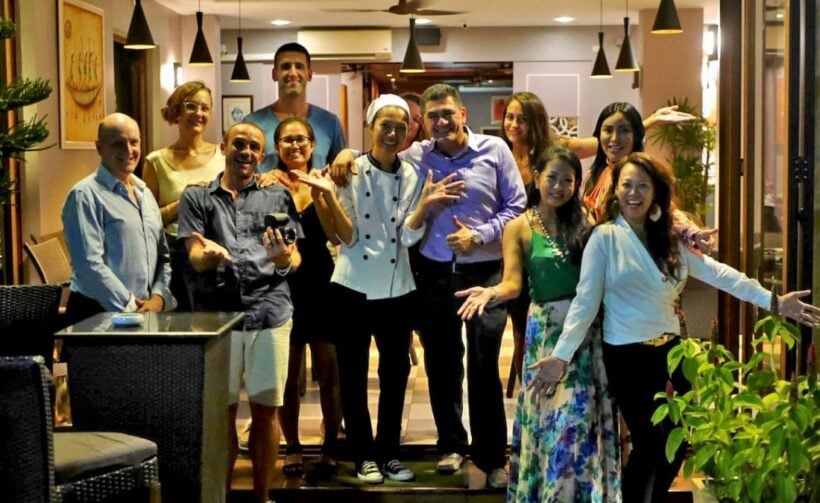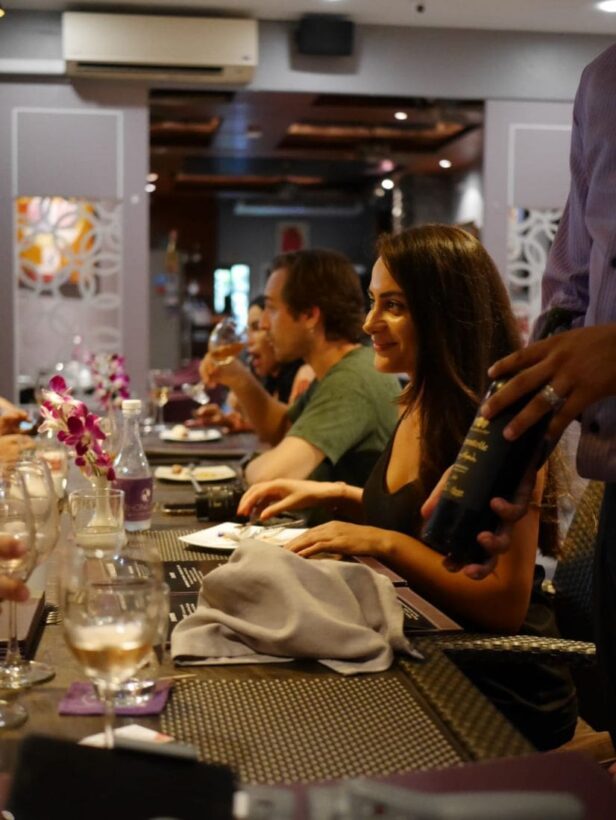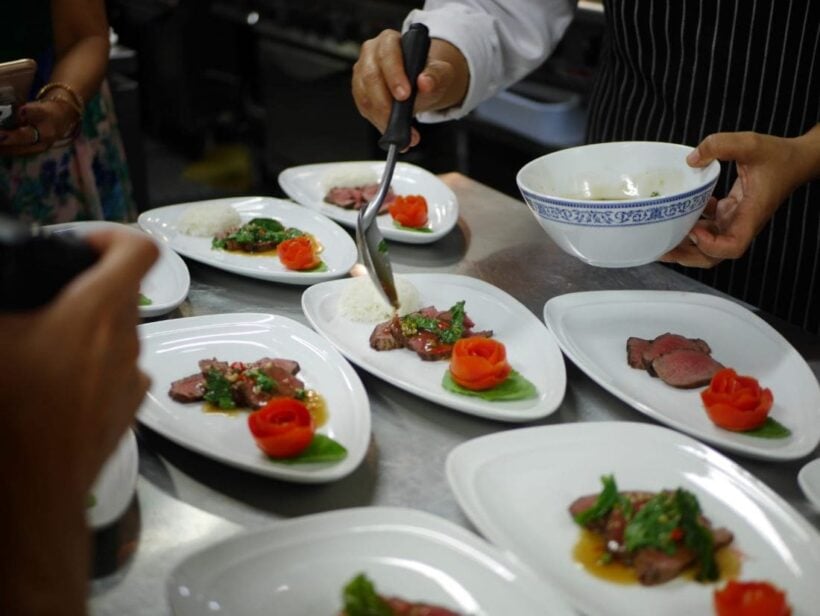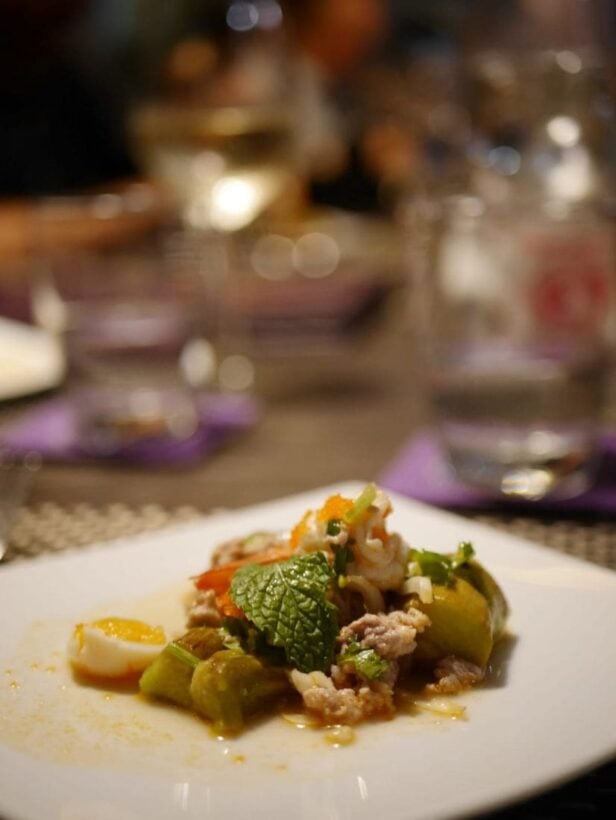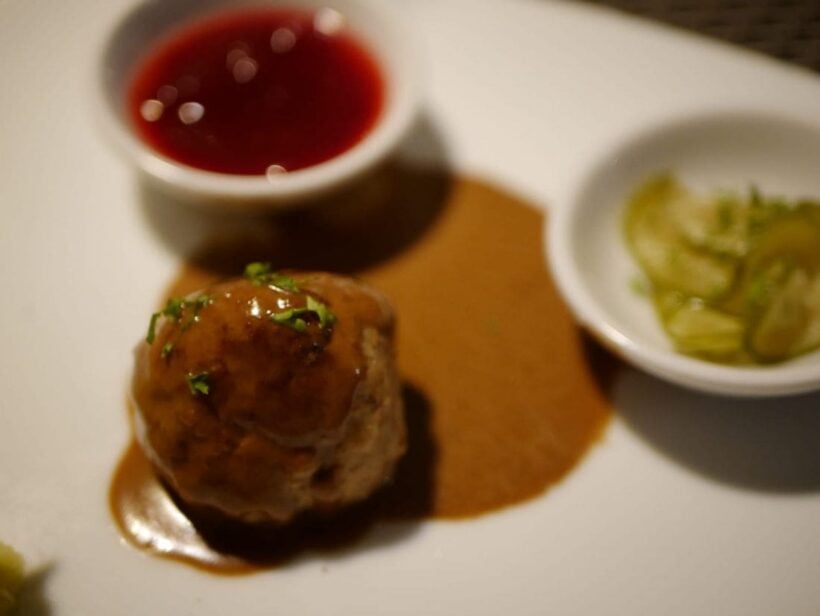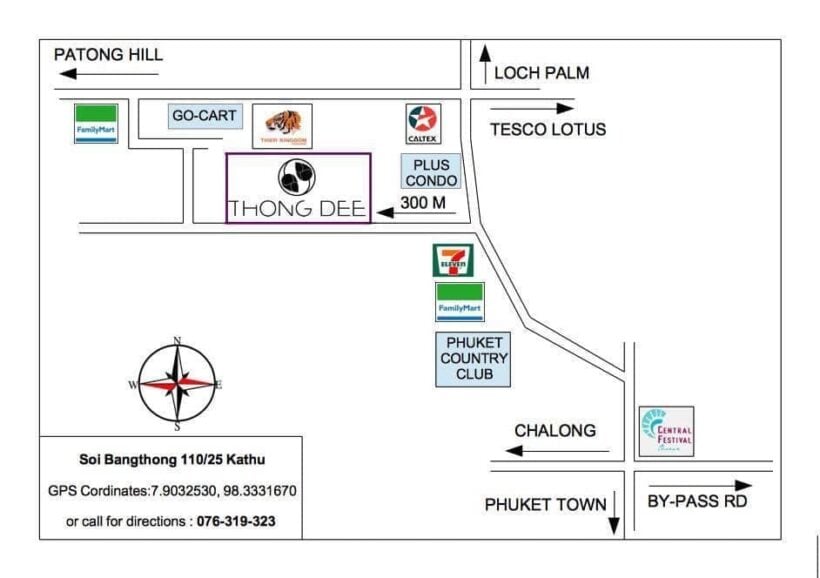 Australian snorkeller collects trash at Kalim beach everyday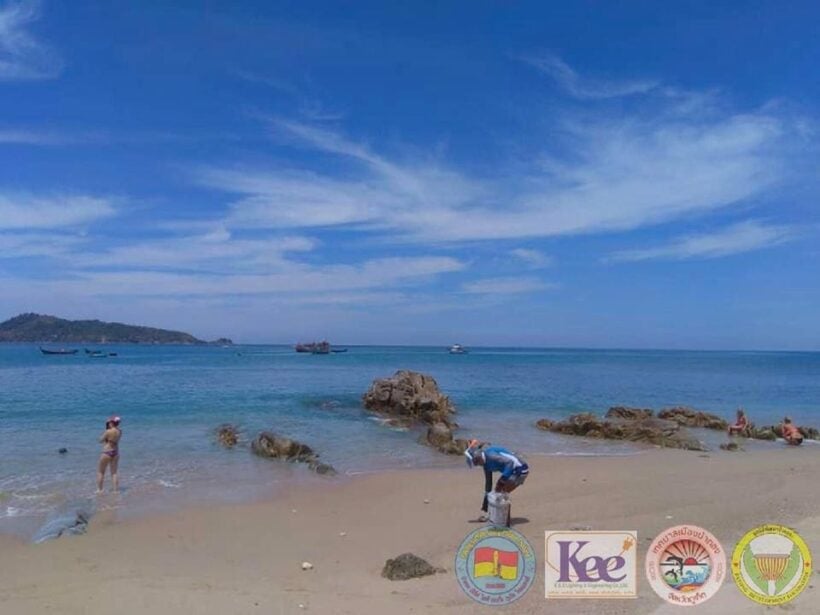 PHOTOS: Patong Surf Life Saving
An Australian man has been seen collecting trash in the waters just off Kalim beach in Patong every day over the past month.
The Patong Surf Life Saving team report that they have seen the foreign man, an Australian national, collecting trash near the shoreline at Kalim Beach every day.
Every morning he heads off from his nearby accommodation nearby to go snorkelling along the shoreline collecting trash.
He has been doing this as his daily routine for the last month.
Two days ago an eight year old Phuket boy was rewarded after setting an excellent example for the rest of the Patong community by cleaning rubbish out of the Pak Bang Canal running through Patong.
Three cheers to Patong's trash heroes!!
Read more about the eight year old's great work HERE.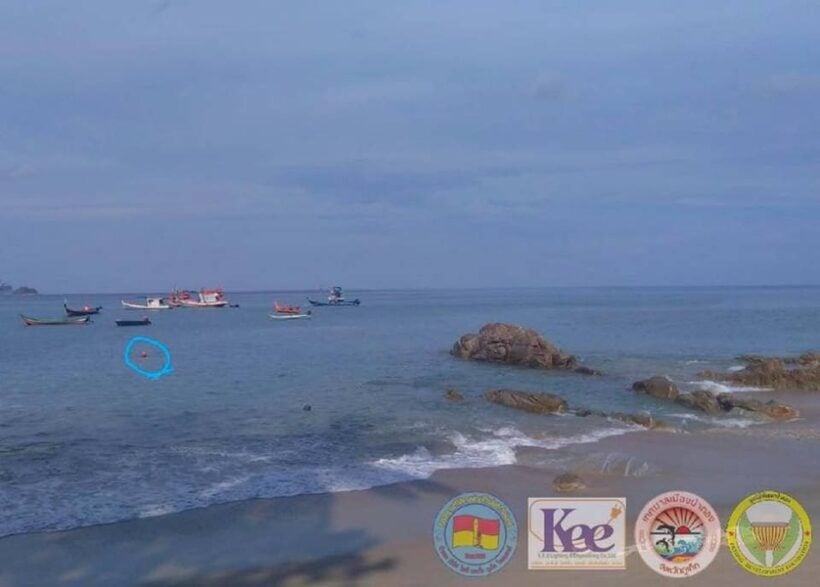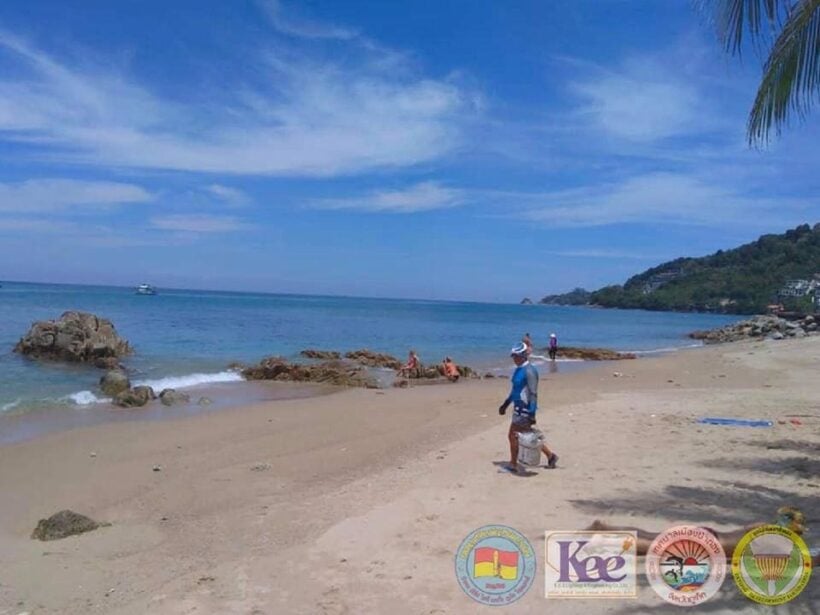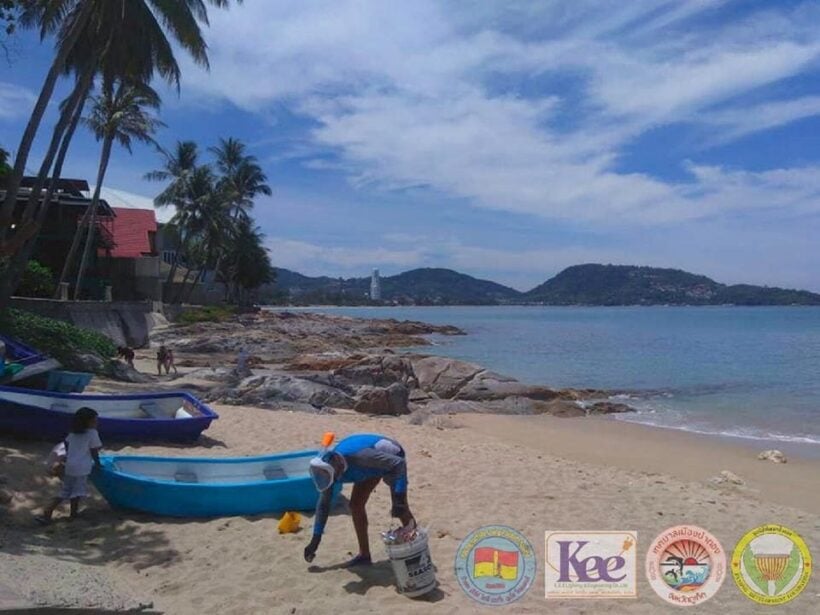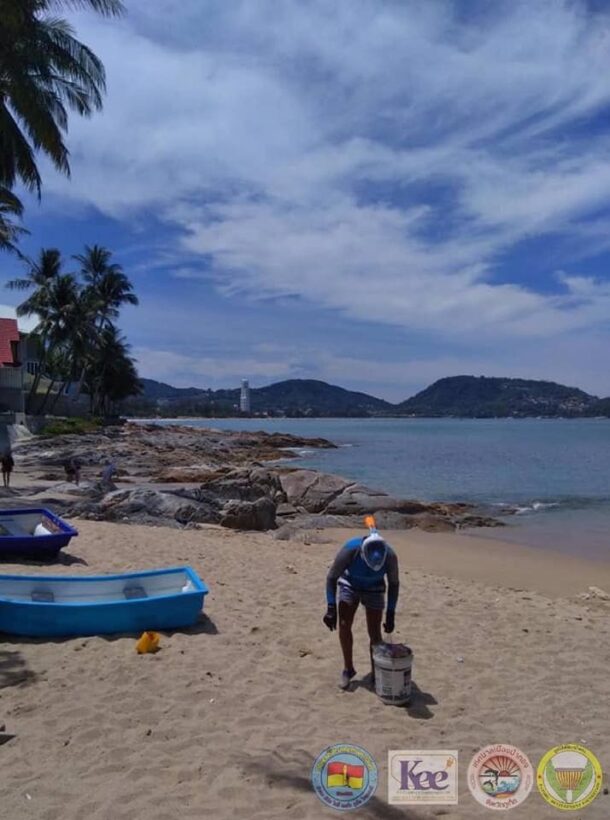 Maya Bay's extended closure "vital to conserve the ecology"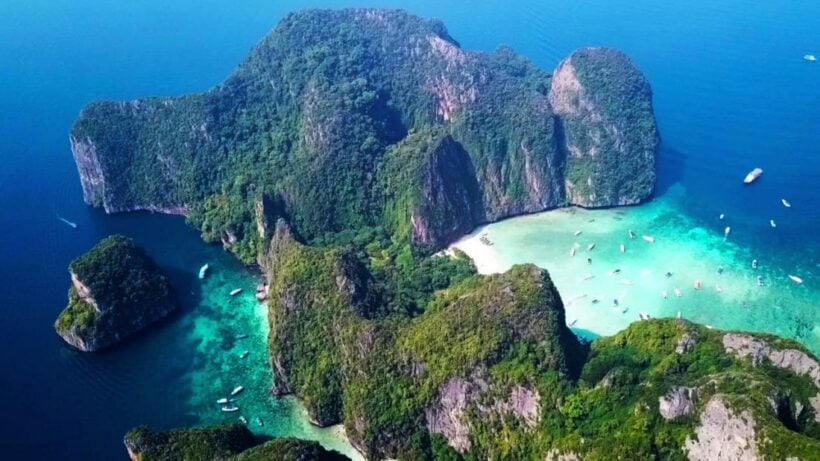 Worapot Lomlim, chief of the Hat Nopparatthara-Phi-Phi Islands national park has confirmed that he might keep Maya Bay closed for up to five years to allow the current recovery to continue.
The Department of National Park, Wildlife and Plant Conservation has agreed to extend the closure of Ao Maya, or Maya Bay, located on one of the Phi Phi islands between Krabi and Phuket, for another six month period after an initial 10 month closure to allow nature to regenerate the ecosystem.
The Chief reports that the local ecological systems of Maya Bay, degraded by years of accelerating tourist traffic, has steadily improved during the current closure. Up to 5,000 tourists a day were visiting Maya Bay at its peak before authorities weighed up the pressures of the conservationists and tour operators and decided it was best to close the popular tourist attraction for an extended period
He cited the frequent sightings of blacktip reef sharks near the beach and the gradual growth of some 23,000 corals farmed at a coral centre in Trang province, which were planted in the Bay with the help of volunteer divers.
After the next six-month extended closure, Khon Worapot indicated that the department will consider extending the closure for an even longer period, up to 4-5 years, to allow full rehabilitation of the environment and the ecological system.
Maya Bay was closed to all tourist access on June 1, 2018.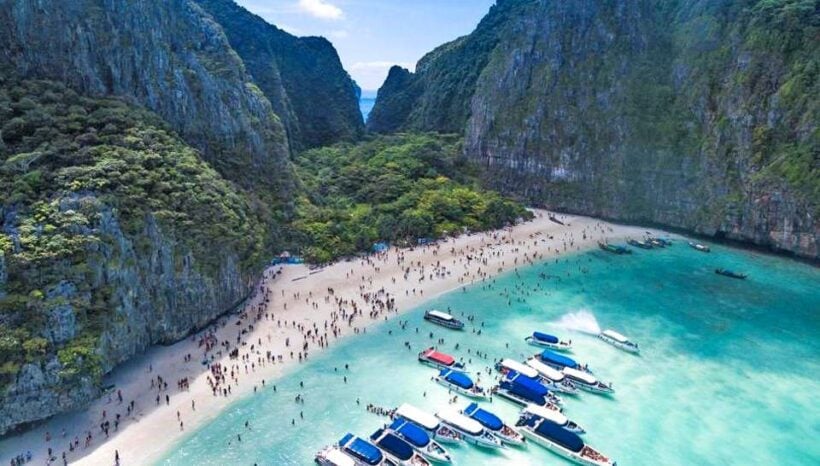 Up to 5,000 tourists a day were visiting the Bay at its peak