Top 10 things to know about Phuket for beginners (2019)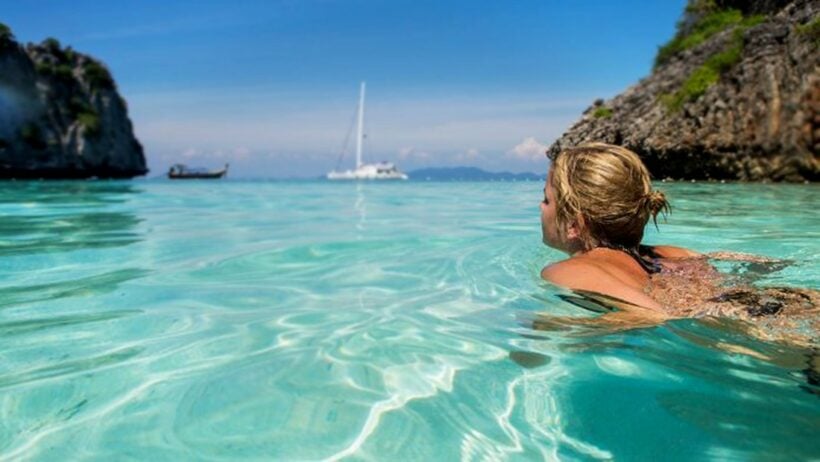 1. Welcome to Phuket
Phuket is an island and a province. It's the largest island in Thailand – 48 km north to south, 21 km east to west. It's about 20% smaller, in area, than Singapore but much less densely populated. Whilst the island nation of Singapore boasts a population of nearly 6 million, Phuket has a permanent population of around 400-450,000 (but varies a lot with the influx of tourists and a workforce that is always changing). Most of Phuket remains jungle and tropical rainforest despite an acceleration of development over the past 20 years.
Unlike some of Thailand's other popular islands (that are in the Gulf of Thailand), Phuket is located in the Andaman Sea. Phuket is only just an island, linked to the Thai mainland by a 400 metre bridge. The channel beneath is frequently dredged to maintain Phuket's status as an island. On the other side of Sarasin Bridge is the Province of Phang Nga.
Phuket is 878 km north of the equator.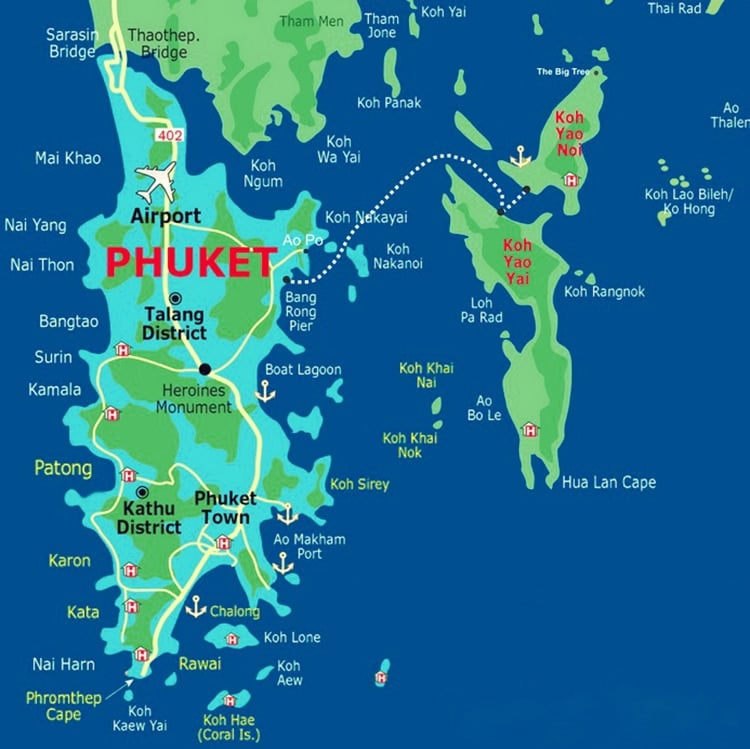 2. Basics
The currency used in Phuket is the Thai Baht and the electricity is 220-240 Volts/50 Hz. Thai is the spoken language although, especially with the west coast businesses and tourist zones, you will get away with English.

There is one international airport but multiple piers along the east coast for the many day trips to nearby islands. Public transport on Phuket is negligible. There are constant attempts to establish better public transport but the attempts are usually foiled by a strong taxi and tuk tuk monopoly that keep the charges higher and, largely, unregulated. On the upside there's plenty of taxis and tuk tuks on Phuket but be prepared to bargain and agree your price before you get in despite the taxis being legally required to use a meter.
Hiring cars or a motorbike is easy but we would caution anyone keen to move around the island independently to check their travel or health insurance and to hire from a recommended or reputable company. Roads are fairly good and getting around is easy but the traffic can, at times, be very heavy.
3. Religion
Most of the population is Buddhist, like the rest of Thailand but the island also has a significant Muslim population of around 25-30%. Buddhism on Phuket is influenced by the island's strong trade links and infusion of Chinese traders and workers over the past 400 years. Then you add the local expats and 12-15 million tourists each year and you have a very diverse mix of religions and backgrounds living on the island at any one time. There are hundreds of Buddhist temples around Phuket.

4. The name
The name Phuket (poo-KET) is derived from a Malay word bukit, which translates as hill. On European shipping charts it was called Junk Ceylon or Junkceylon which derives from Tanjung Salang in Malay, translating as Cape Salang. Later the island was known as Thalang which, before the southern end and west coast became popular after the 1970s, was the island's commercial and residential hub.
During the reign of King Chulalongkorn (Rama V), Phuket was the administrative centre of tin production in the southern provinces. In 1933 Monthon Phuket (มณฑลภูเก็ต) was dissolved and Phuket became a Province. It's the only island in Thailand which is both an island and a Province.
5. Income
The main source of income in Phuket is tourism, by far. But before the west discovered the island's pristine west coast beaches in the 1970s, Phuket was know all the way back to the 16th century as a tin-mining hub. (If you drive around Phuket you will see hundreds of small lakes. Most of these are old tin-mines). The island's tin mining history has been remembered at the Kathu Mining Museum, located on the back road that runs through the hills between Kathu and Koh Keaw. Besides tourism, latex, pineapples, cashew nuts and palm oil are also grown on the island. But, every year, tourism forges ahead as the island's most reliable income producer.
6. Weather
As a tropical island Phuket is always humid and hot.
Phuket's weather is fairly reliable. Reliably wet during the monsoon and reliably dry in the dry season. But there are also plenty of variations in the shoulder seasons and, even when it rains, it's usually brief (and torrential) with lots of sunshine in between.

The dry season runs from December to April and the monsoon season from May to November. The wettest months, statistically, are May and September. Tourists flock to the island during the dry season when top temperatures range between 31 – 35 (it gets hotter as the dry season months pass), with light winds from the north east.
During the monsoon season the winds swing around to the south west providing rideable surf along some of the west coast beaches. It can also be quite dangerous for inexperienced swimmers so, please, always obey the red flag warnings along the patrolled beaches. Temperatures usually peak at 31 during monsoon season and get down to 20-22 in the evenings.
Consider all this as a guide only as there's always plenty of variation. But you will never need to pack a coat or warm weather clothes when visiting Phuket.
7. Beaches
Depending on how you count them, there are 36 unique beaches on Phuket. The island's best known and iconic sandy beaches are along the west coast – Nai Harn, Patong, Karon, Kata, Kamala, Surin, Bang Tao, Nai Harn and Nai Thon, Nai Yang and Mai Khao up north. The western beaches are fully exposed to the Andaman Sea kicking up some rideable surf in during the annual south-west monsoon.
The east coast is largely mangroves in the north and smaller rocky beaches in the south. But there are a few hidden gems including Laem Ka in Rawai and Ao Yon in Cape Panwa. The east coast looks back towards Krabi and Phang Nga Bay and provides postcard views of the many islands dotted in the waters between Phuket and the mainland.

8. Main towns
The main commercial centre is Phuket Town. There have been attempts to get the media and locals to refer to it as Phuket City but, well, it's really just a big town and will likely remain being called Phuket Town. The wider commercial and administrative hub of Phuket, in the centre of the island's east coast, is built around the older Old Phuket Town.
Two hundred years ago, when Phuket was a bustling hub of trade with many Chinese and international sea-farers passing through, it must have been a bustling port of sailors, traders, miners and locals keen to extract money from them all. By all accounts it was a rough place to live with a busy red light district. These early trading days have left a heritage of sino-portuguese shop houses. Before the 1980s these old shop-houses were in serious need of repair.
Now streets like Thalang, Dibuk, Yowarat and Phang Nga roads are a collection of restored buildings, funky cafés, boutiques, art galleries, book shops and boutique hotels. The area has become a worthy tourist magnet deserving of your time when visiting the island.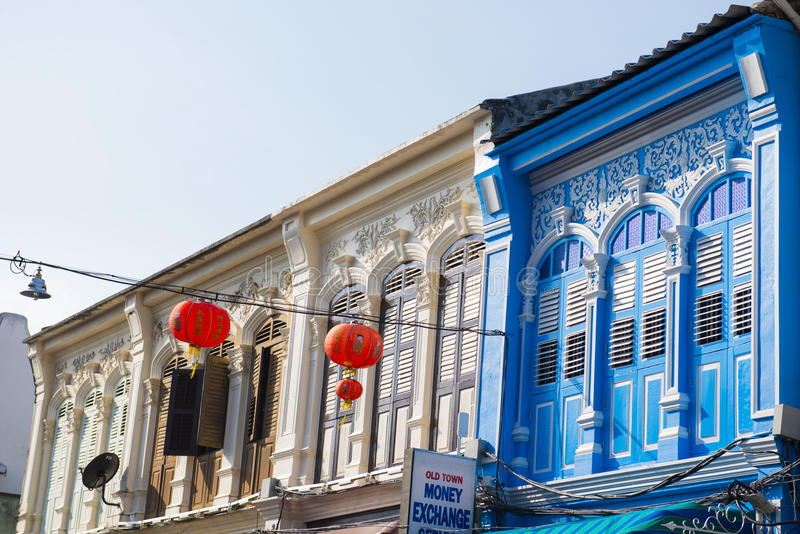 The other main hub is Patong Beach. On the opposite side of the island to Phuket Town, Patong continues to grow and rebrand itself. Once a quiet haven for back-packers it's now a much bigger haven for back-packers, along with international hotels, 5 star resorts, world-class restaurants and a vibrant nightlife. There are much better beaches on the island of Phuket but no visit to Phuket is complete without a night in Patong. It's international famous, or infamous, for its colourful and (sometimes) raunchy nightlife.
The main residential areas of Phuket include Kathu, Chalong, Rawai, Cherngtalay, Kamala and Thalang. Whilst the west coast mainly attracts the tourists, the locals live in the south, east, central and northern sections of the island. There is an increasing trend for the island's attractions and accommodation centres to move inland from the beaches as number of tourism businesses grow and diversify.
9. Events and Festivals
Songkran is on April 13 and celebrates the start of the Thai New Year. It may have started out as a respectful cleansing of the Buddha images in temples but has descended into a water-pistol war zone with roads lined with people throwing water an anyone driving by. If it sounds mad, it is. If you're in Bangla Road in Patong it keeps going for three or more days. NB. Songkran is not the time to drive your motorbike around Phuket in an Armani suit.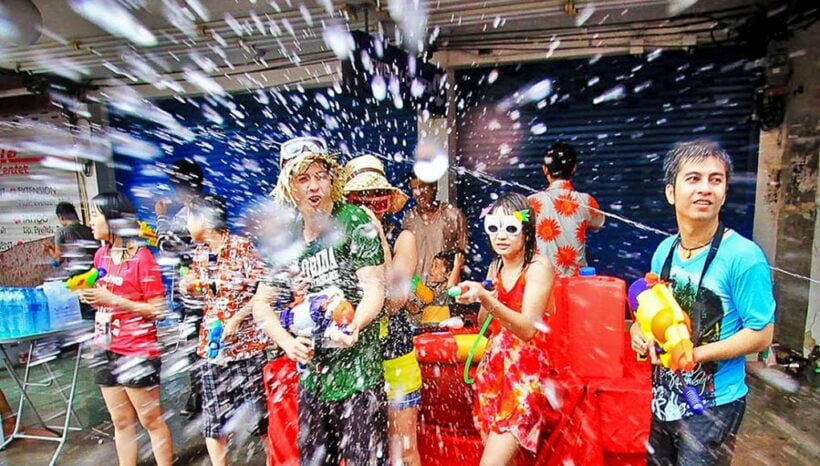 The Phuket Vegetarian Festival occurs during October, depending on the Chinese lunar calendar each year. It's a unique, jaw-dropping festival of parades, piercings, fireworks and markets full of vegetarian food. Almost impossible to describe, so we'll invite you to discover it yourself.
Loy Krathong is in November each year and is celebrated by releasing little (usually hand-made) rafts made of banana leaves, incense and flowers. Just about any waterway on the island becomes a location for families to launch krathongs.
Chinese New Year and the Old Phuket Festival are usually during February each year and celebrate the island's rich and deep Chinese heritage. Be prepared for lots of excellent street food and fireworks.
10. Topography
Phuket is an island of hills (indeed it was once called bukit which means hill in Malay). Very broadly, there is a range of hills that run down the centre, closer to the west coast, with wider expanses of flat lands on the east side.
The highest points in Phuket are Radar Hill overlooking Patong at 513 metres, and the nearby unnamed hill on the northern side of the road that runs over the hills into Patong. It overlooks Kamala on one side and the Kathu valley on the other and reaches 543 metres. You can drive most of the way up Radar Hill but there's a military installation at the top. The other hill you can probably hike all the way up to the top but there's no well-trodden path and you'd need some local advice, a backpack with lots of water and some good walking shoes.
There are a few small but pretty waterfalls on the island – Ton Sai and Bang Pae between Paklok and Thalang to the east and the Kathu Waterfall in the centre. With a distinct wet and dry season on the island you'll obviously get the best photos in the wet season.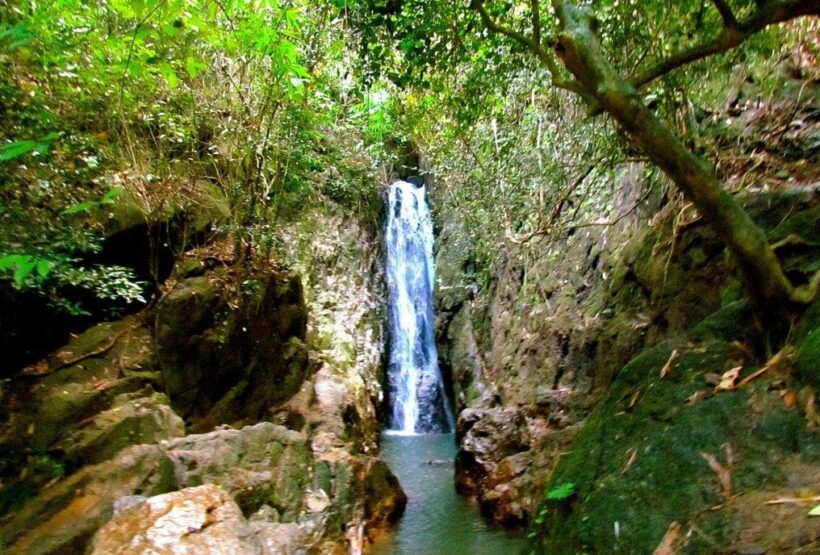 Some of the hills have their own unique attractions including the Big Buddha overlooking Kata and Karon beaches on one side and Chalong on the other. There's also Khao Rang (Rang Hill) with restaurants and a specially constructed viewing point. Khao To Sae (Monkey Hill) rises above Phuket Town and is a great place to see the local macaques but DON'T feed or approach the monkeys as they can be quite clever at parting you from your iPhone or expensive camera and have been known to be aggressive at times.
Down south is the southern-most Laem Promthep (Cape Promthep) where tourists flock to watch the sunset each night (we can promise you that you will see exactly the same sunset anywhere along the west coast of the islands if you want to avoid the crowds and tourist buses). It's also an excellent location during the day.
This is just the start of your exploration of Phuket. We look forward to seeing you on the island soon.
Keep in contact with The Thaiger by following our Facebook page.
Never miss out on future posts by following The Thaiger.
Phuket national park officer fired over peeping Tom incident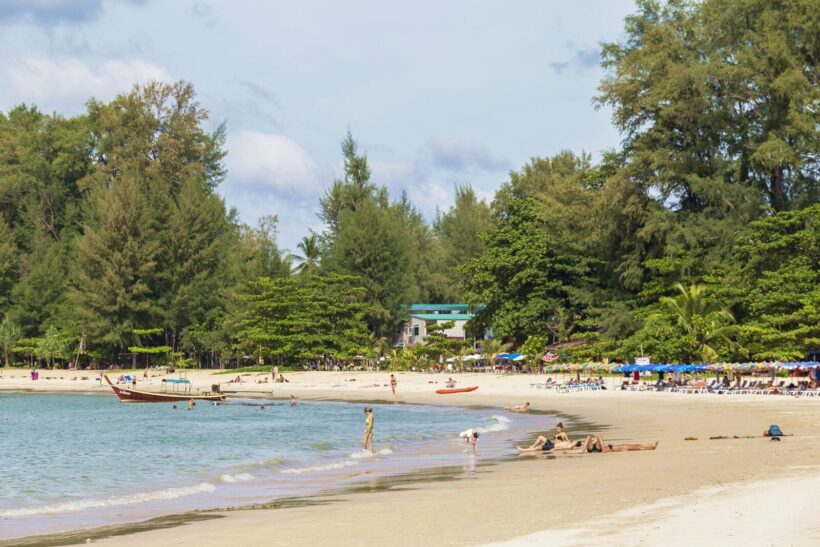 A national park officer has been fired after being accused of spying on a woman in the public toilet on January 17 at Phuket's Sirinath National Park. 28 year old Abdulrama Mahaderi, was accused by a woman named Sopita and her boyfriend Panupong Rungrueng of climbing a wall that separates the men's and women's sections of the toilet at Nai Yang beach in order to look at Sopita. Abdulrama allegedly also had his mobile phone in his hand.
Sirinath National Park Chief Pramote Kaewnam confirmed that an investigative committee had spoken to witnesses and determined that Abdulrama was guilty of "misbehaviour and improper actions."
Pramote confirmed that Abdulrama's employment contract was then terminated, effective last Wednesday, 3 days after the incident allegedly took place. On its Facebook page, the Sirinath National Park made a post about the incident.
"It has caused disgrace to the Department of National Parks, Wildlife and Plant Conservation and affected the image of the overall department."
Sura Lertthaisong of Sakhu Police confirmed that Abdulrama would be facing charges and that he was currently investigating whether a charge of "bullying in public" under Section 397 of the Criminal Code would be appropriate.
Abdulrama had previously posted on the official Sirinath National Park Facebook page that his understanding was that no charges would be pursued by Sopita and Panupong.
"The tourists told me that they did not want to press charges. They just told me that they did not want me to do anything like this again."
But after Panupong posted a photo of Abdulrama, detailing his alleged indiscretion on social media, others came forward with similar accusations.
"One group of women said that they were also spied on by this man on the toilet wall 2 months ago, but they did not report it and did not press charges – and the truth faded away as if nothing ever happened."
SOURCE: The Phuket News
Keep in contact with The Thaiger by following our Facebook page.
Never miss out on future posts by following The Thaiger.
Phuket wants Bangkok arrivals to skip quarantine to help tourism revenue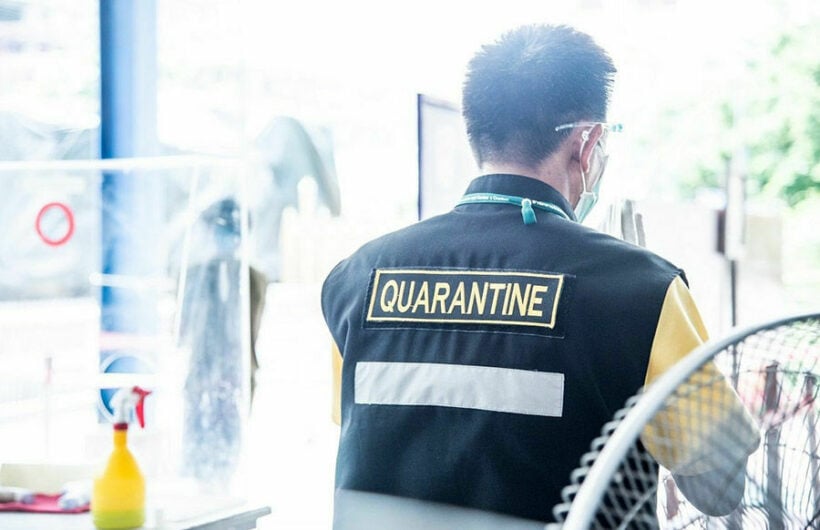 Phuket's tourism representatives are calling for an end to the mandatory quarantine levied at tourists arriving to the province from Bangkok. The tourism delegation have also told Phuket's provincial government to be prepared to start receiving international tourists starting in October.
According to The Phuket News, such a plan would include a requirement for all international travellers to Thailand to have the Covid-19 vaccine. By that time, it is expected that Phuket will have 70% of its population vaccinated, with the timeline possibly being sped up by the province planning to buy the vaccines with its own funds. Such a move would bypass the national government's timeline with the hopes of innoculating registered residents quicker. Governor Narong says such quarantine measures in place currently are preventing the province from profitting off domestic tourism.
"Phuket has been hit hard by the 2nd epidemic. Thai tourists do not come because they do not want to quarantine and follow the difficult steps to enter the province, not to mention there are no foreign tourists at this time."
In a meeting, the PTA President Bhummikitti, said the Covid-19 vaccine was "the last ticket and the last hope" for Phuket tourism, "because Phuket tourism has no way out at this time."
"Thai people are unable to travel due to the second outbreak, and foreign tourists are not to be mentioned at all. Vaccines are the hope of the Phuket tourism sector."
"The private sector wants to get clarity from the government whether we can follow this plan or not, because if it is left like this – open, close, lockdown and so on, as in the past – local businesses are all dead."
Bhummikitti pointed out that the government had promised to work with local industry on all matters related to Covid-19 and keeping the local economy alive. He said that the move would "allow tourism and the Phuket economy to be able to walk once more from having fewer Thai tourists."
Governor Narong said tracking systems will be in place when tourists do come back to the province.
"In order to ensure tourists that Phuket citizens as well as incoming tourists are safe from the Covid-19 virus, there will be a tracking system, and a fund established to be used as a remedy [sic] to help those affected if there is an infection from incoming tourists."
SOURCE: The Phuket News
Keep in contact with The Thaiger by following our Facebook page.
Never miss out on future posts by following The Thaiger.
Patong, Phuket Town, Chalong to fund residents' vaccination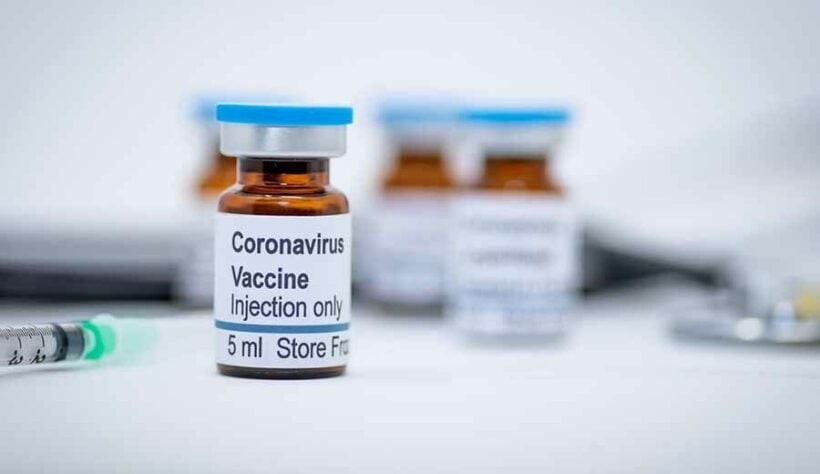 Patong and Phuket Town are planning to fund registered residents' Covid-19 vaccines, Thai and foreign, with the hope to speed up the inoculation process without waiting for the national government. The mayors of both cities say they have already allocated the funds to move forward with purchasing the vaccines after the government approves which ones may be used.
Like any other municipality in Thailand, the Covid-19 vaccine must be acquired from the Ministry of Public Health. A spokesperson says their office had yet to receive the news on how many doses of the vaccine Phuket could receive or in which order to vaccinate people.
"I don't want to wait in the queue to get the vaccine budget. Chalong people deserve to receive vaccines. They do not need to pay."
Chalong officials have confirmed that the Covid vaccines will be freely available to all people registered as living in Chalong Subdistrict, regardless whether the resident is Thai or foreign.
"There are about 20,000 to 30,000 people in Chalong. This includes everyone: Thais, migrant workers and other foreigners registered as living in Chalong, such as retirees and foreigners staying here for other reasons. They will all receive the vaccine."
Phuket City Mayor Somjai Suwansupana has also confirmed to The Phuket News that Phuket City Municipality will also administer free vaccines to the over 79,000 people living in Phuket Town. But he says only people who were registered as living in the city limits at the end of December would be eligible to receive the free vaccines. Chalermluck Kebsup, Mayor of Patong, is also following suit by offering free vaccines to registered residents.
"We deserve to get the vaccine quickly because Phuket is a tourism province, our people depend on tourism."
It has been 26 days since Phuket had any positive cases of Covid-19, but Chalermluck says a vaccine will curb worries of Covid spreading.
"The vaccine is our hope in stopping this fear. If local residents receive the vaccine as quickly as possible, I think people will be more confident in receiving domestic tourists. Then businesses can run."
SOURCE: The Phuket News
Keep in contact with The Thaiger by following our Facebook page.
Never miss out on future posts by following The Thaiger.