Bank rolls over after security footage captures employee stealing money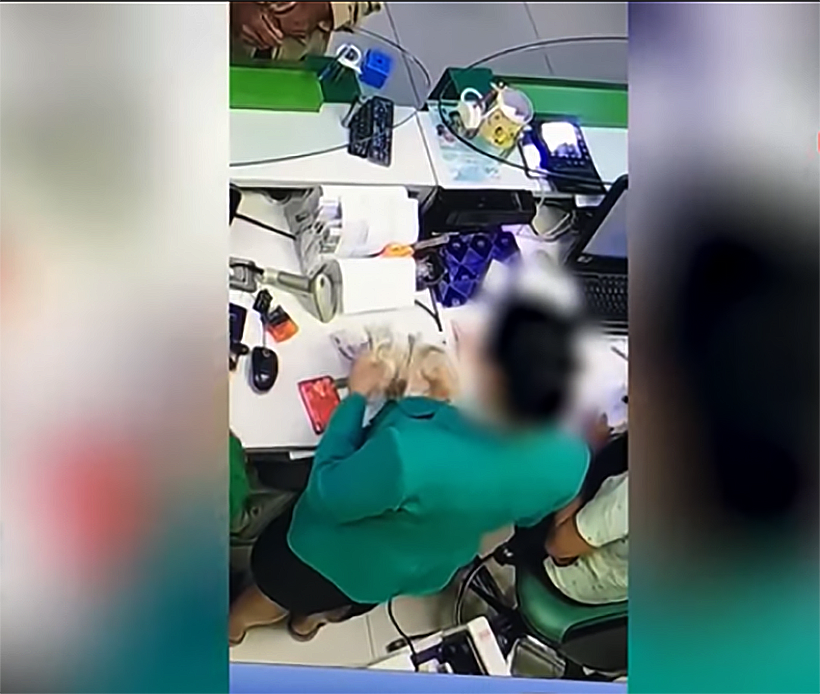 Look up before you steal money in a bank. There's probably going to be a security camera. A female bank employee has been caught red-handed stealing 10,000 baht of an elderly customer's savings.
CCTV at the bank shows the moment when the teller stole the elderly man's savings. The daughter of the victim shared the video online for everyone to see but the bank manager asked that the video be taken down.
"This is another reason why you can't really trust anyone, even bank employees who are professionally trained."
The elderly man went to deposit 50,000 baht into his bank account, the same bank employee who assisted the man with his deposit later called and said there was only 40,000 baht.
The daughter posted on her Facebook…
"My father went to deposit 50,000 baht into his account at 8.40 am on January 6, 2020. The female bank employee counted the money out and confirmed that there was 50,000 baht. Then at 6 pm the manager at the bank branch called and asked her father there was only 40,000 baht so why did he tell her there was 50,000 baht? The employee was criticizing the customer. When asked why didn't the employee ask her father at the bank, when they were both holding the cash. She answered that there were a lot of people."
A news team from Amarin TV went to interview the victim's daughter. She revealed that 47,000 baht was earned from selling a cow and 3,000 baht came from her father working at a farm earning 250 baht per day. She told reporters that, when her father received the call he didn't want to get in a dispute with the bank so he agreed to let the bank change his savings from 50,000 to 40,000 baht.
But the daughter knew that something was not right.
She went to the bank and demanded to see the security footage and could clearly see that the bank employee was acting suspiciously as she counted the money. She posted some of the footage she captured on her phone.
"She kept looking to the left and right as she was holding the cash."
The daughter trusted her father as he had a good memory if it was relating to money. Then the bank manager contacted the family again the next day and asked her to take the video down along with admitting that the employee was guilty.
The daughter eventually deleted the post after the bank manager apologised because she "didn't want to drag the situation out". The daughter also revealed that her father is a regular customer at the bank and has deposited cash many times before but this time he told her about what happened.
Finally, the employee admitted to her actions after realising the security footage captured clear evidence of the theft.
The bank was not named in the story.
SOURCE: Thai Residents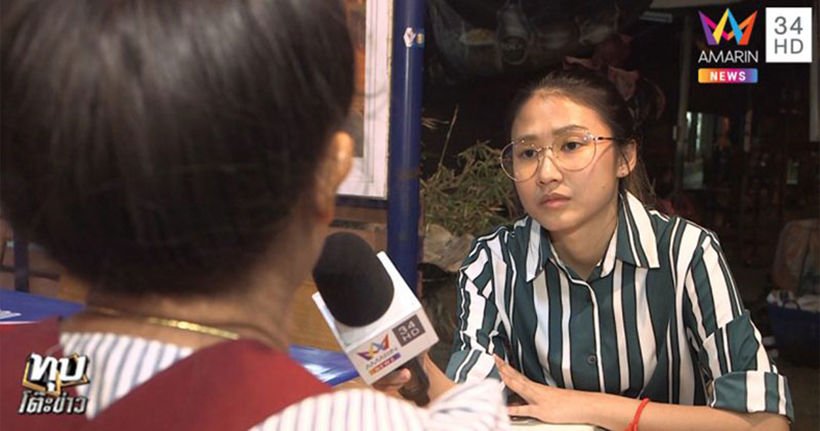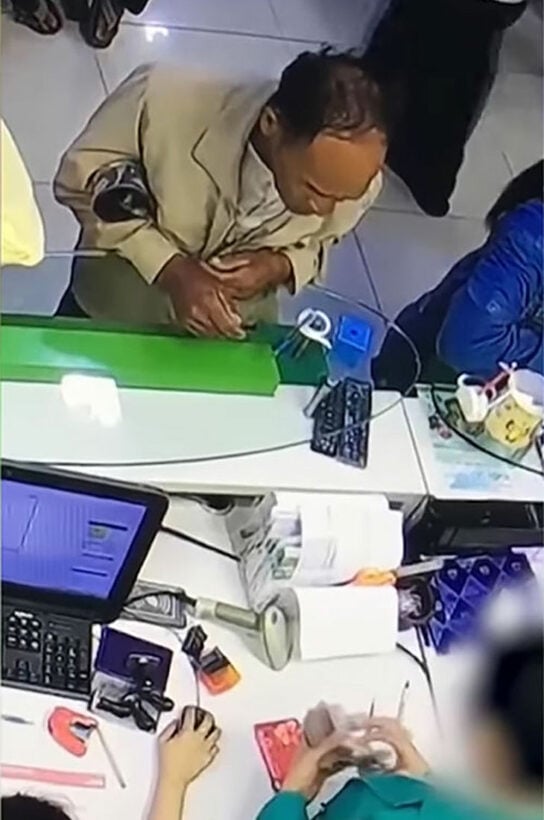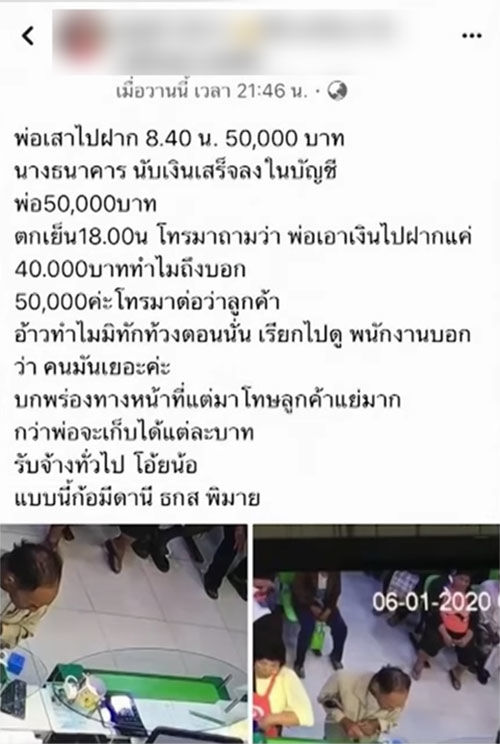 Keep in contact with The Thaiger by following our
Facebook page
.
More human remains found submerged in metal casket in suspect's pond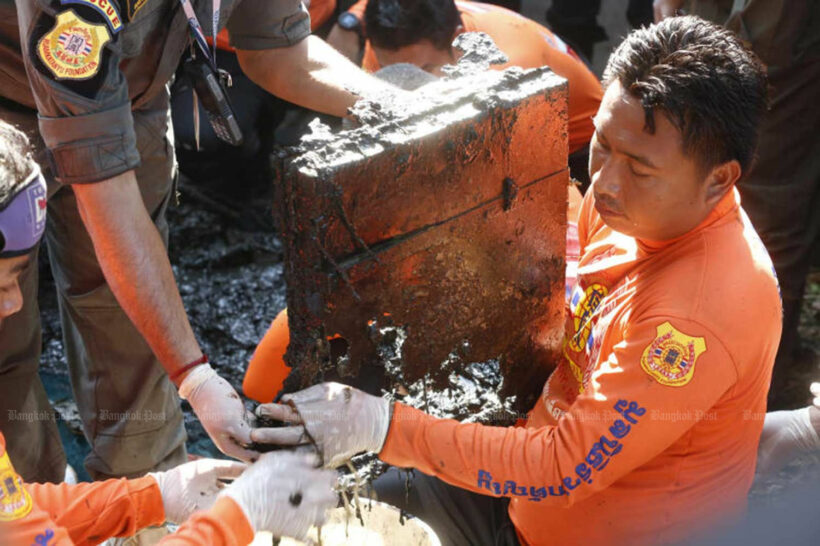 In a story that grows grislier with each new discovery… now an old metal casket with more than 30 human bones has been retrieved from a pond at the Bangkok home of Apichai Ongwisit, dubbed "Ice Heep Lek" (metal casket killer), who has already been charged with murdering his girlfriend and disposing of her corpse on his property.
Nearly 300 human bones have already been retrieved from the lake. At least 40 divers from various agencies participated in the search of the pond in Bang Khae district, west of Bangkok city. The pond, covering about two rai, was split into 14 separate zones for the search. After only 30 minutes divers recovered 10 bones and a knife.
Then around 2:20pm they discovered and brought to the surface an old metal casket containing at least another 30 human bones, including a skull, an eight kilogram dumbbell, a chain, T-shirt and pair of shorts and some rope.
Piya Uthayo, Thailand's assistant national police chief, were present during the increasingly grisly search. He says the skull and bones might be those of a small woman. The chief of Bangkok's Metropolitan Police Bureau said the bones appear to belong to a woman over 18 years old.
Police now believe there could be three or more corpses.
Last Friday, divers retrieved the bones from the pond, about five metres away from where they found a human skeleton a week earlier. The skeleton was wrapped in clothes and a bedsheet and hidden under a massive metal object and fastened to dumbbells by chains.
40 year old Apichai Ongwisit was arrested at his house earlier this month after police found the body of 22 year old Warinthorn "Kuk-kik" Chaiyachet from Sakon Nakhon in the northeast.
Apichai has reportedly admitted to killing the woman in August last year. According to local media reports, Apichai used drugs and began an intimate relationship with the woman and soon fell in love with her.
He reportedly ordered her to sleep in a metal casket, which he locked to ensure she did not leave him. When he opened the casket in the morning, he found she had died from suffocation, or so the narrative goes in the Thai media.
31 year old Chanchai Nakhiew-ngam, a former girlfriend of Apichai, told police he has a violent temper and she believes there are more corpses on the grounds of his sprawling, 20 rai property, but denied any involvement in the deaths, according to police.
SOURCE: The Bangkok Post
Keep in contact with The Thaiger by following our
Facebook page
.
Prasitthichai speaks to the Thai media, "killings were unintentional"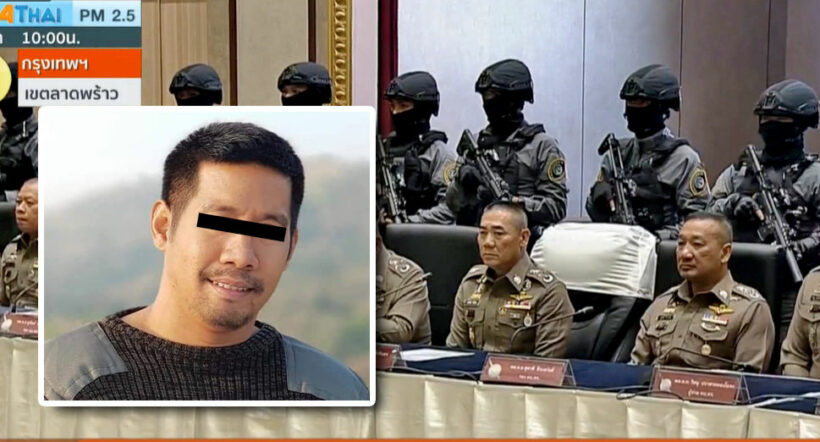 In a bizarre sequence of events, Thai media were able to directly question the suspect, who has allegedly confessed, of the cold-blooded murders of three, whilst injuring four others, on January 9 at a Lop Buri gold shop.
School principal Prasitthichai "Golf" Khaokaew is reported to have told police that he robbed the gold shop because he had financial problems and that the shooting of a female employee and a two year old were unintentional. They both died as a result of their wounds, along with a shopping centre security guard who was shot when the gunman was fleeing the scene of the crime.
Prasitthichai spoke to the media via telephone, at a media presser this morning at the Royal Thai Police headquarters in Bangkok. The media event was hosted by the national police chief, Pol Gen Chakthip Chaijinda. The assembled police chiefs were flanked by members of the special forces Hanuman assault team who arrested the suspect yesterday.
Prasitthichai told the assembled media that had to open fire because he "wanted to cause panic and clear the way as he approached the shop". He says he'd planned the robbery only 3 days earlier.
• He claimed that the shooting of the female employee was accidental claiming his glove got stuck in the pistol trigger when he tried to remove it, and his pistol accidentally discharged two shots.
• He claimed that he didn't see the 2 year old boy when he tried to shoot at a security guard. The wounded guard staggered out of the building and subsequently died on the road.
• He claimed he bought the gun's silencer from a friend on the Internet.
• Prasitthichai offered an apology, especially to the family of the 2 year old boy, "Title".
He told the assembled media that he was going to surrender to police tomorrow (January 24) but ended up being arrested by the Special Forces Hanuman Division whilst driving his car yesterday. Meanwhile police recovered stolen gold ornaments from the man's parents' house last night with the gold stuffed into steel tube rafter inside the roof. Police are also still searching for the silencer.
Thai PBS World have published some excerpts from the bizarre exchange between the reporters and the suspect on speaker-phone.
Q: Why did you have to shoot to kill the victims?
Prasitthichai: I only meant to shoot to frighten people.
Q: Did you plan the robbery in advance?
Prasitthichai: I thought about it for a few days.
Q: Why did you shoot at the gold–shop attendant again?
Prasitthichai: When I was on top of the counter and had my gun trained at the woman by hand-glove got tangled with the trigger. I tried to pull it off and caused the gun to fire twice.
Q: Why did you shoot 2 year old Titan?
Prasitthichai: I did not see him. I shot at the security guard to frighten him. The child could have been hit by the ricochet. I didn't mean to shoot at the child.
Q: Don't you have any sense of remorse? You still lived your normal life after what you had done.
Prasitthichai: I do regret. I saw news about what happened to the child and regret what I have done.
Q: How could you return to your normal life after what happened?
Prasitthichai: I tried to live a normal life and did not think about escaping. But deep down I regret what I did.
Q: If you wanted to frighten people, why didn't you just fire warning shots?
Prasitthichai: I did fire two shots at the gold show-case and didn't expect the bullets to hit the attendant. And then when I saw two customers (who were also shot) I just lost my mind. I want to say I am sorry and ask for pardon.
Q: What do you want to say to the families of the victims?
Prasitthichai: I want to say I am sorry, especially to the family of Titan and those of other victims. I am sorry and I want to ask for their mercy.
Q: Why did you use silencer and where did you get it from?
Prasitthichai: I bought it from someone my junior I know on the internet. I used it because I didn't want to frighten people with loud noises.
Q: Did you think of giving yourself up?
Prasitthichai: I did think about surrendering but didn't consult with anyone. I did everything by myself. My intention was to give myself up after January 24.
Q: Why January 24?
Prasitthichai: I had an assignment with students at my school that I needed to finish first.
Q: Was your first shot intentional or accidental?
Prasitthichai: It was intentional. I wanted to frighten people, to prevent people from getting near. But it ended up hitting Titan
Q: There was rumour that you committed the crime because you wanted to die, a daredevil act.
Prasitthichai: No. I did it because of my personal problems. I have to excuse myself now.
SOURCE: Thai PBS World
Keep in contact with The Thaiger by following our
Facebook page
.
Man survives drive-by shooting and crash, credits his Buddhist amulet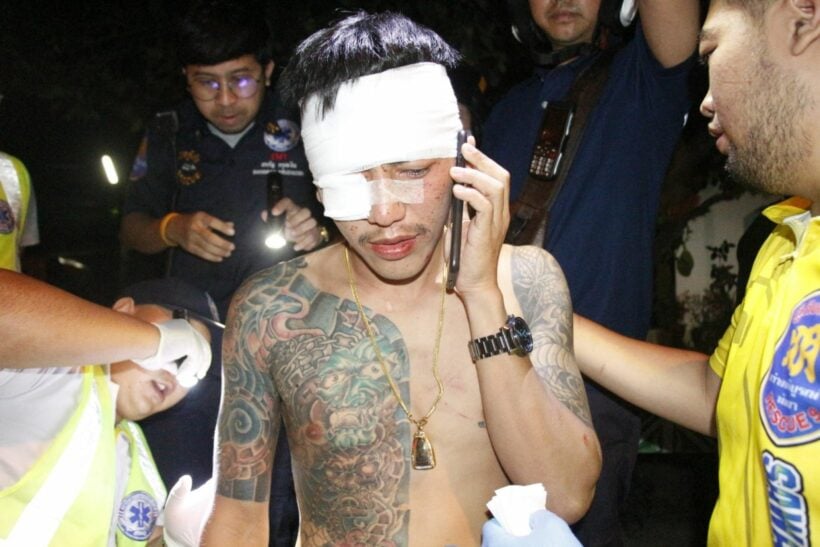 A Pattaya man who was fired upon and crashed into a power pole early yesterday morning is thanking his lucky Buddha and crediting his Buddhist amulet with saving his life. 30 year old Waranyoo Kaewmala's car was shot nine times, yet somehow miraculously escaped unharmed.
Bang Lamung Police were notified of the incident at 2am rushed to the scene to find a damaged car had collided with a power pole. Nine bullet holes were found on the car, with Waranyoo still inside.
Waranyoo is the brother of a famous Thai boxer.
Bullets grazed his head, arm and shoulder, yet none of the bullets made a direct hit. His face was injured from the crash and he was rushed to a hospital, but was in good condition overall.
Waranyoo told police that while he was driving to his home, a pickup truck followed him closely and at high speed.
Police are continuing their investigation. They currently believe that it's a personal conflict and hope to get more information from the victim.
If we were hime'd be buying a few lottery tickets this week, with the number 9 figuring prominently.
SOURCE: The Pattaya News
Keep in contact with The Thaiger by following our
Facebook page
.