Thailand, third biggest medical tourism destination in the world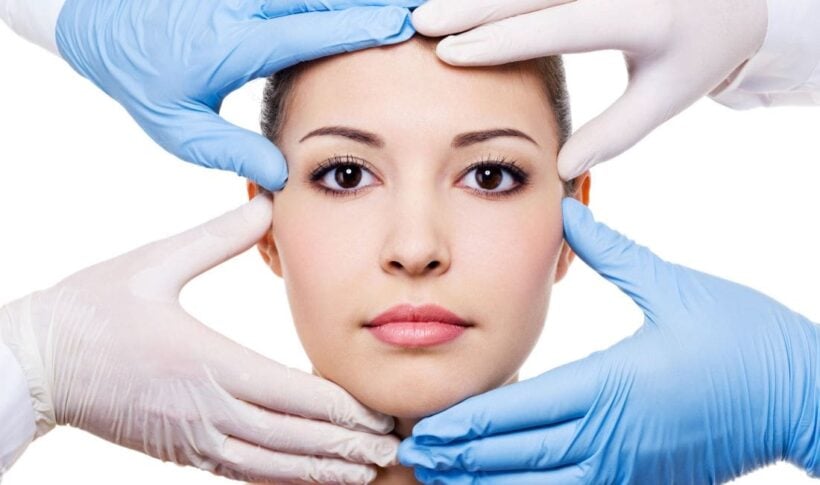 In the process of shrugging off its reputation for cheap back-alley plastic surgeries, Thailand is quickly catching up to South Korea as the world's prime destination for cosmetic surgeries and treatments. Home to 64 JCI-accredited medical facilities – three times more than Singapore and 6 times more than Malaysia.
JCI is the industry standard in global healthcare, where facilities are benchmarked against US standards and practices.
In an industry of massively over-inflated figures, it's difficult to really gauge the size of the Global Medical Tourism market or even the Thai market. According to the TAT, a whopping 9% of Thailand's 35 million annual visitors are 'Medical Tourists', but it's believed this figure doesn't account for tourists who happen to visit a medical facility during their stay and it doesn't disregard multiple visits or expats.
A more honest assessment by the International Medical Travel Journal suggests the global market is worth around $13 billion, with Thailand being the joint third biggest beneficiary, taking $600 million in revenue each year.
The top 25 medical travel destinations by value: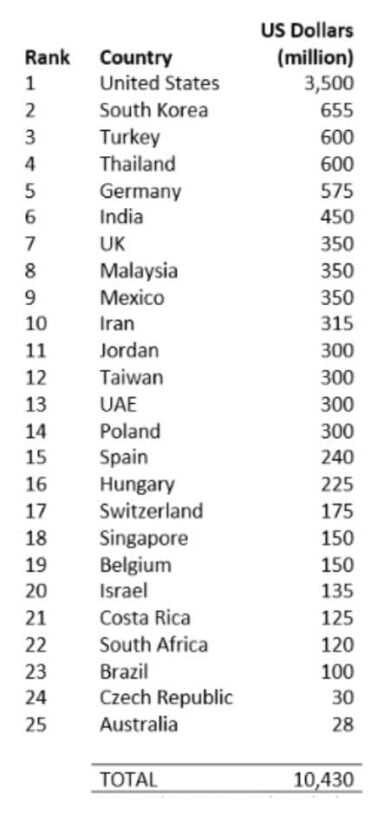 SOURCE: International Medical Travel Journal
But what is Medical Tourism and why is Thailand so popular? A loose definition of a Medical Tourist would be someone who travels to another country with the primary purpose of undertaking some form of medical, cosmetic or dental procedure. Common procedure types, include plastic surgery, dental procedures, tertiary medical care and fertility procedures.
It's estimated that Thailand receives 350,000 dedicated Medical Tourists each year, spending an average of $1,700 in hospitals and clinics across the country, with Bangkok seeing the majority of this money. South Korea still leads the way, but for how much longer?
Darren Lyons of MyMediTravel, a Singapore based Medical Tourism information and referrals platform (best comparison being the 'Booking.com' of global Medical Tourism), states that half of their requests are for cosmetic procedures in Thailand. Darren explains:
"We work with hospitals and clinics in 43 countries across the world and yet 48% of all enquiries are for Thai facilities, with the vast majority of these being cosmetic procedures. Breast Augmentation procedures in Thailand are by far the most common, but other more 'modern' procedures are on the rise, for example CoolSculpting, the Brazilian Butt Lift and the Labiaplasty."
We asked Darren why he thinks Thailand is such a popular choice for Medical Tourists:
"Reputation. Thailand invested so heavily over the last 20 years, it's now reaping the benefits of having 60-plus gold standard facilities and hundreds of smaller but well-established clinics. And a huge amount of the surgeons are internationally trained with many years of experience.
"Gone are the days of everyone sniggering at Thailand for its botched plastic surgeries. Of course, there'll always be ill-informed people who still say this, but with so much information and first-hand accounts and reviews available online, such ignorance is being disregarded now.
"And cost is an important factor. Outside of the major hospitals, Thailand is so competitive, not just in the region, but globally.
"Other more affordable hospitals are quickly gaining ground, for example Sikarin Hospital and Bangpakok9 International Hospital. Smaller, more niche clinics like KTOP Clinic are gaining a reputation for the 'Korean Style' facial plastic surgeries, attracting patients who'd previously only ever considered South Korea as a viable destination.
"Finally, no waiting times. Prospective patients will say 'I want my procedure done on this day', and nine times out of ten, that's when it's booked in for. Failing that, it'll be the following day."
Darren went on to explain how emerging nations like Thailand were able to undercut hospitals in Western / developed countries, and it comes down to simple economics. Where the cost to build, run and maintain a multi-disciplinary hospital and pay the staff is much lower, and this huge saving is passed onto the consumer.
Price comparison of some popular procedures: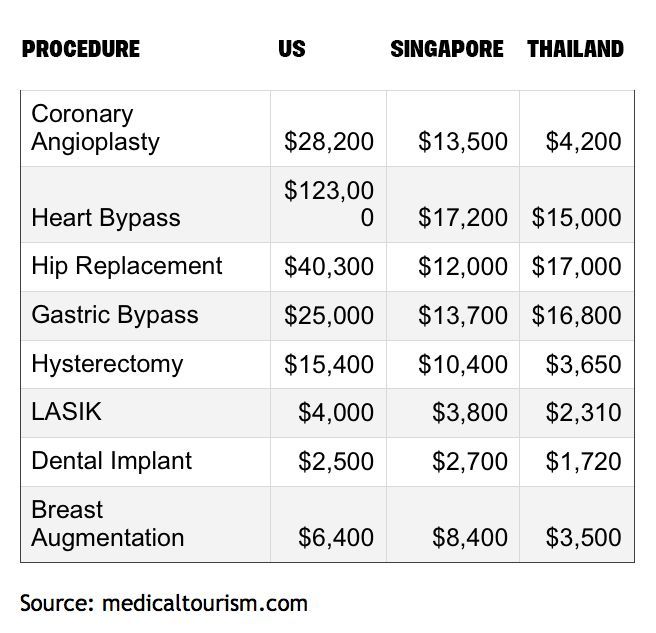 STORY: Articles.MyMediTravel.com
Keep in contact with The Thaiger by following our
Facebook page
.
First female doctor in Thailand celebrated by Google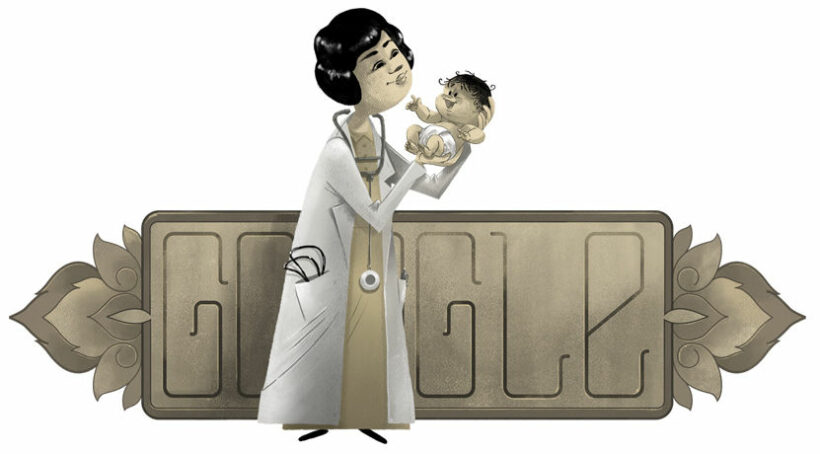 If you do any search on Google today you'll see a graphic of a doctor holding a baby. The image is of Thailand's first female doctor, Margaret Lin Xavier, and today marks her 122nd birthday.
Xavier, whose Thai name is Lin Srivisarnvaja, was an expert in obstetrics and gynaecology. She opened a private clinic with her sister who was a pharmacist. Many times she would treat women for free who couldn't afford care as well as sex workers, according to a Khaosod English story.
She was born in Bangkok and her father worked in foreign affairs for the government. She studied at schools in Penang and London, obtaining a medical degree from the London School of Medicine for Women. She then moving back to Thailand in 1924 when she was 26 years old and started working as an obstetrician at the Thai Red Cross, Chulalongkorn Hospital. She was the first Thai woman to earn a medical degree and practice in the country.
She only practiced medicine for 8 years. She was only 34 years old when she died in 1932 due to encephalitis and influenza. But her work opened doors in the medical field for Thai women. As of December, less than a century after Xavier started working, 45% of the 61,302 doctors in Thailand are women, according to the Medical Council of Thailand.
The Thaiger salutes this pioneer in Thai obstetrics and gynaecology, Margaret Lin Xavier.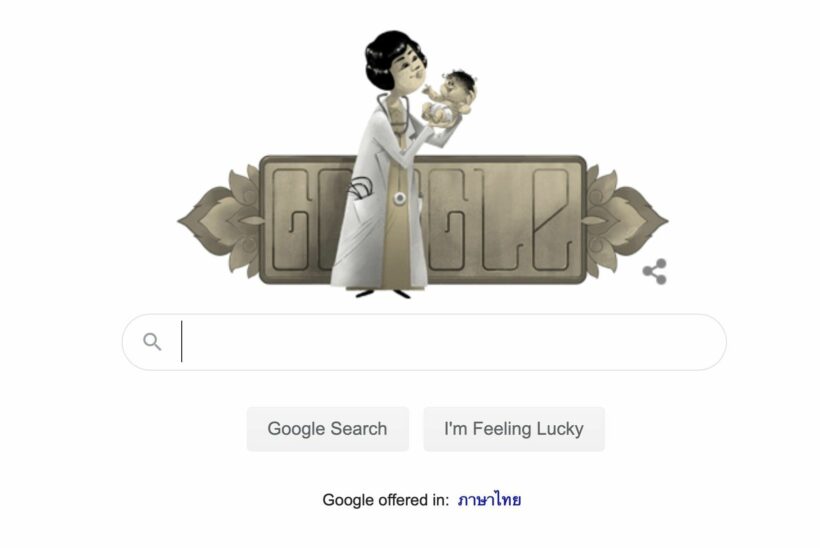 Keep in contact with The Thaiger by following our
Facebook page
.
Burma or Myanmar? Myanmarese or Burmese?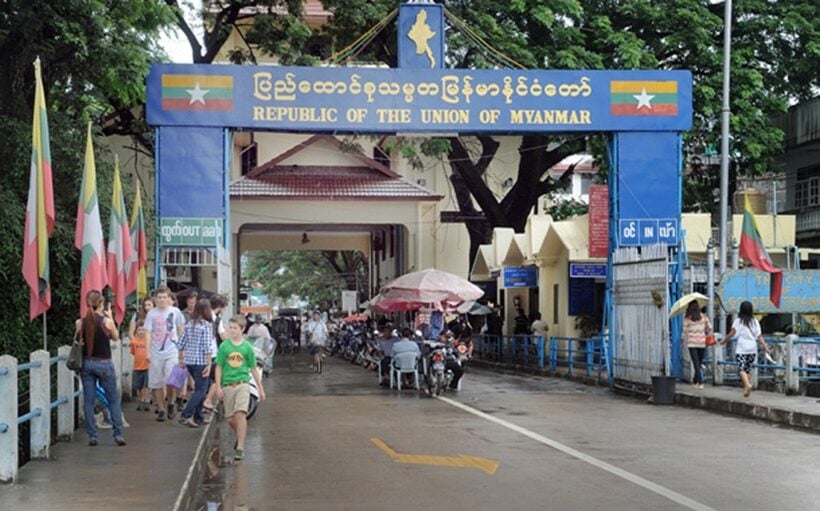 We refer to Myanmar a lot in our news because it's a bordering foreign country to Thailand and many people from Myanmar work in and around Thailand.
But is it Myanmar or Burma, and are the people that live there Myanmarese or Burmese?
As you'll read across the media there is no precise answer to the question with foreign powers still referring to the country with its two names although, officially, since 1989, the ruling party changed the country's name to Myanmar. But even in Myanmar locals continue to use both names.
"The ruling military junta changed its name from Burma to Myanmar in 1989, a year after thousands were killed in the suppression of a popular uprising. Rangoon also became Yangon."
At The Thaiger we've decided to refer to the country as 'Myanmar' and the people as 'Burmese'. Reading 'a man from Myanmar' is a lot more cumbersome than 'a Burmese man'. But for the country we're following the trend of most regional media using the official name Myanmar. Even the people living there continue to refer to themselves as Burmese.
Other publications have taken different decisions and that's fine too. Here's some information from The Culture Trip which provides a bit of background as to why our neighbouring country to the west lives on with two names and plenty of confusion.
Inside Asia Tours also has their own take on the name situation.
Keep in contact with The Thaiger by following our
Facebook page
.
Thousands of people have been travelling between provinces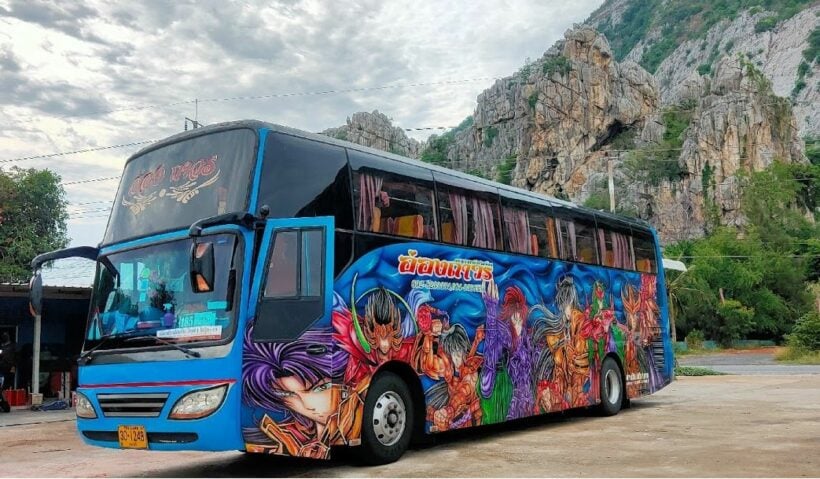 … but not quite as many as before, so far. The Director General of the Department of Land Transport says that more people have been using the inter-provincial buses services after the government recently easing Thailands' lock down situation.
He says…
"Although some long distance services are still not in operation to comply with the night time curfew, many inter-provincial routes of around 300 kilometres are open and have seen many commuters."
"The department will gradually add buses to facilitate increased use and maintain social distancing."
The department has announced that there were just under a million passengers per day using public buses running between Bangkok and nearby provinces from March 1-25, (the period before the State of Emergency).
141,240 passengers per day taking buses between the capital and other provinces,
9,128 using buses between provinces,
2,379 using buses within a province.
Reports have revealed that after the emergency was effective across the nation from March 26 to May 1, there was a decrease in the number of passengers with 472,210 passengers per day travelling from Bangkok to surrounding provinces, 4,090 from the capital to other provinces, 5,612 on inter-provincial routes and 2,156 passengers between provinces.
After the lockdown was eased on May 2 up to today, the number of passengers has increased to 508,490 per day travelling from Bangkok to surrounding provinces, 6,000 from Bangkok to other provinces, 9,020 on inter-provincial routes and 4,020 passengers between provinces.
SOURCE: Nation Thailand
Keep in contact with The Thaiger by following our
Facebook page
.