Ride 4 Kids V2.0 Gearing Up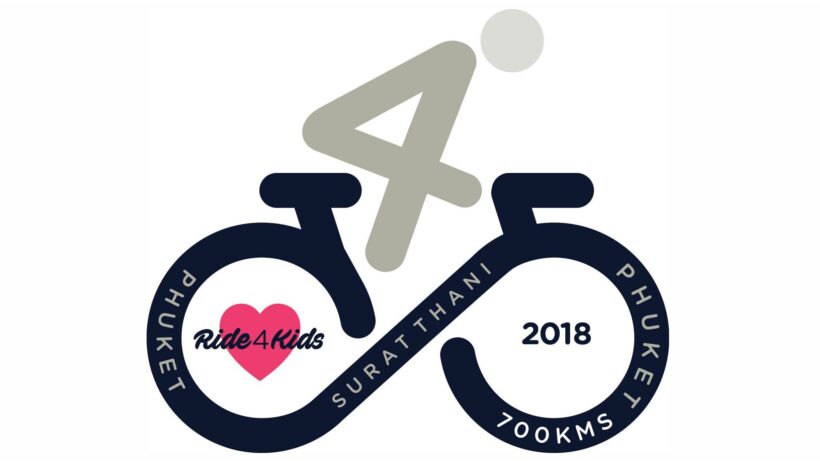 Pedal power to raise money for needy children in Phuket.
Following on from the success of Ride 4 Kids 2017, preparations and training is underway for Ride 4 Kids V2.0, 2018, to benefit the needy children of Phuket in three different charities, The Good Shepherd, Phuket Has Been Good To Us and Outrigger's Share 4 Change Program.
On June 11, 2018, 20 riders from around Phuket will jump on the saddle for 700 kms over six days all in the name of charity. They will start in Phuket and will return six days later after cycling through beautiful Phang Nga, Krabi, Surat Thani, Koh Sok and Khao Lak.
The title sponsor for the event is once again Outrigger Laguna Phuket Beach Resort together with Pavilions Phuket, The Phuket News and The Thaiger as major sponsors. The entire Phuket community is once again behind the charity ride with fund raising events through out the island scheduled in support including a charity quiz at Underwood's Art Factory on June 9, 2018 and a touch football tournament at Alan Cook Cricket Ground on June 3, 2018 will all proceeds going to the ride.
Kajonkiet International School Phuket and British International School Phuket and their school networks are also behind the ride with a number or activities being hosted by the schools for the children, including bake sales and ride a thons, all to benefit Ride 4 Kids V2.0. A number of parents and teachers from both school communities are completing the six day adventure. If 700 kms is not possible for you, there is also an opportunity to join the riders to bring them home on the last day with a 100 kms event. Additional riders will join the team for a sumptuous breakfast at JW Marriott Resort and Spa Khao Lak and then jump in the saddle too, for the last 100 kms to Outrigger Laguna Beach Resort Phuket.
A welcome home party for the riders, crew, their friends and families has be arranged at Outrigger's Metzo's Bar and Bistro. "As the title sponsor for the event, hosting the welcome home party is our pleasure, we are excited once again to be part of the event" said General Manager, Tony Pedroni, who is also doing the ride with his wife Annie Pedroni.
Organiser, Donna Toon from The Thaiger says, "We hope to follow up from last year and break the million baht target" with the support and momentum already garnished with the event so far, looks like the target could be achieved.
The Thaiger is proud to be supporting this event and wish all the riders and crew and safe journey.
To keep up to date with events please click HERE.
If you would like to make a donation to this incredible event please click HERE.
If you would like to contact the organiser please click HERE.
Average hotel prices drop in Thailand in 2018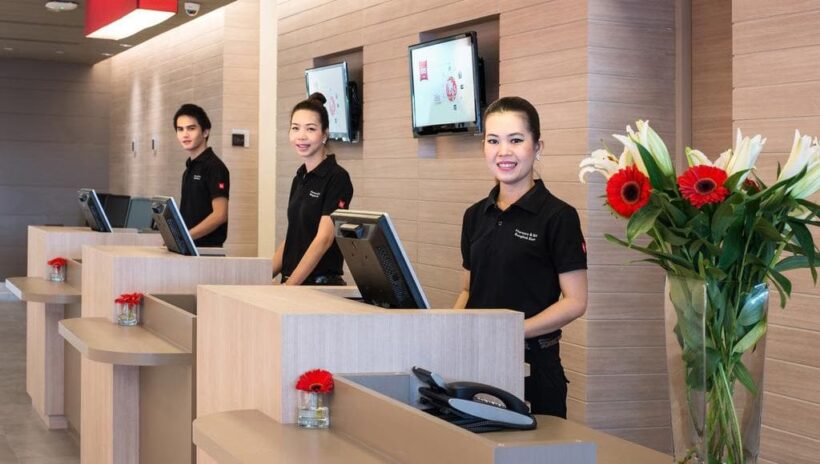 The latest Hotel Price Index (HPI) released by Hotels.com reveals no sign of a slowdown for the global travel industry. Prices are up for overnight accommodation by 3% globally in 2018 across every regional index, except for the Pacific region, including Thailand.
Hotel.com has 85 websites in 34 languages, and lists over 325,000 hotels in approximately 19,000 locations. Its inventory includes hotels and B&Bs, and some condos and other types of commercial lodging.
Travellers to and around Thailand paid an average price of 1,720 baht a night for their domestic accommodation last year, a 7% drop compared to 2017, and paid the same average price of 4,437 baht a night for international accommodation in both 2018 and 2017.
The growth in travel comes despite global uncertainties including Brexit, California wildfires, South African drought and Japanese earthquakes. Travellers also showed resilience and renewed confidence in destinations touched by unrest: Paris, Egypt, Turkey; regions experiencing currency fluctuation: South America; and areas affected by natural disaster: North America.
Despite the overall growth in global accommodation prices, average prices paid for domestic accommodation in Thailand have decreased, with average prices for international beds remaining stable.
SOURCE: The Nation | Hotel.com
Third runway for BKK Suvarnabhumi Airport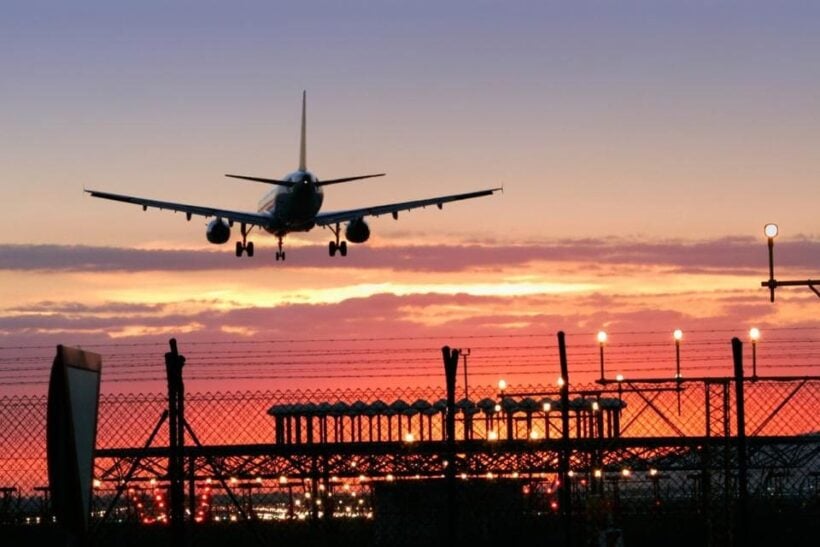 The Thai cabinet yesterday approved the construction of a third runway at Suvarnabhumi International Airport as part of the country's ambition to become the aviation hub of ASEAN.
The 21.7 billion baht project will increase the combined capacity of Suvarnabhumi international airport's runways to 94 arrivals and departures per hour from the current 64, said Lt-Gen Weerachon Sukonthapatipak, deputy government spokesman.
Suvarnabhumi Airport (aka. BKK) was opened in 2006 as Bangkok's second airport. Initially it replaced the tired Don Mueang Airport but Don Mueang was later revamped as a low-coast airport to service the growing traffic demands.
Meanwhile Suvarnabhumi Airport was, and still is, operating above its designed capacity. An earlier bid to build a third terminal has been mired in controversy and is currently shelved pending a new brief from Airports of Thailand with a new round of design bids called for in the future.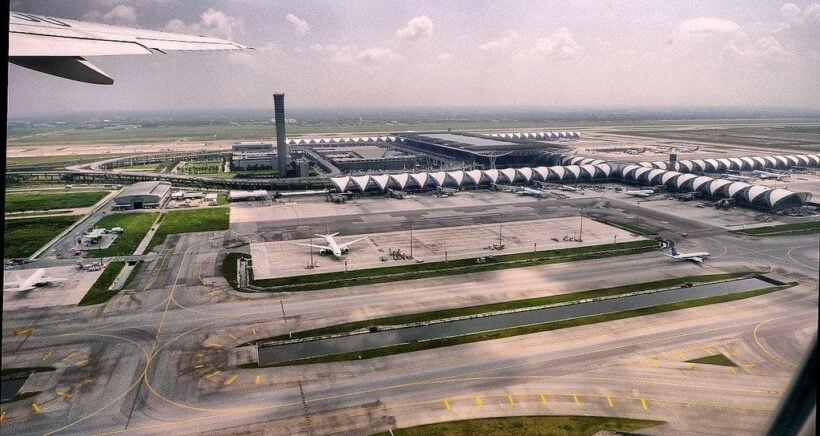 Patong's trash hero rewarded for collecting garbage in filthy canal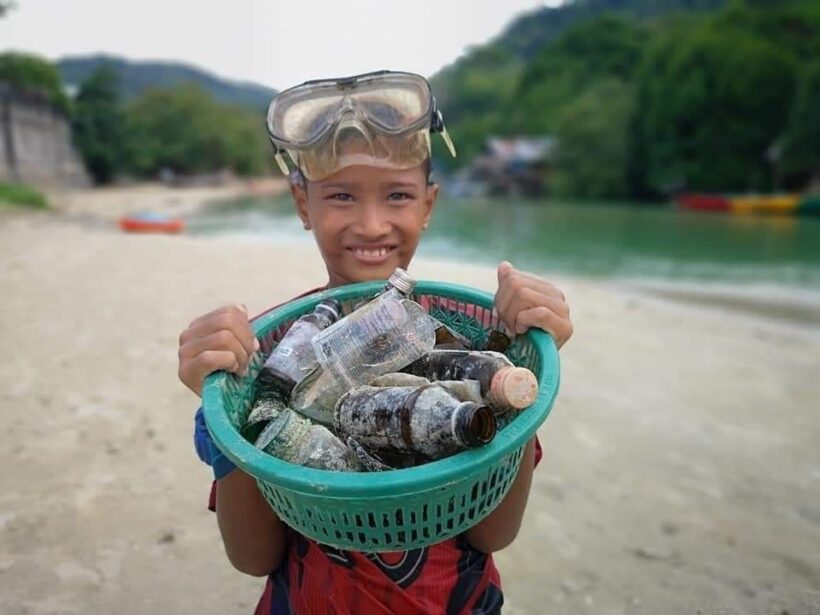 PHOTOS: Patong Police / Theeraphong Penmit / Newshawk Phuket
A Phuket boy has been rewarded after setting an excellent example for the rest of the Patong community.
8 year old Kosin Ta-ngam, who is studying at Sai Nam Yen School in Patong in Pratom Suksa Three, has been collecting garbage in the filthy Pak Bang Canal and along Patong Beach since the beginning of this year.
He lives with his grandmother and other relatives. His grandmother has been looking after Kosin since he was 10 months old.
A certificate, scholarship and life vest have been awarded to Kosin by the Patong Police Chief Col Anothai Jindamanee for displaying excellent citizen for the community as a youth volunteer and being an active part of keeping the city clean.
The Pak Bang Canal, running through the back of Patong into Patong Bay, has been a dark, dirty mess for decades. Many promises have been made to clean it up but it remains a disgraceful waterway flowing through Phuket's main tourist town.
The tiny eight year old seems to be able to achieve a lot more than the local municipality with all their money and machinery.
Kosin, you are the Thaiger hero for today and we salute you!