Xenophobia strikes out in Phuket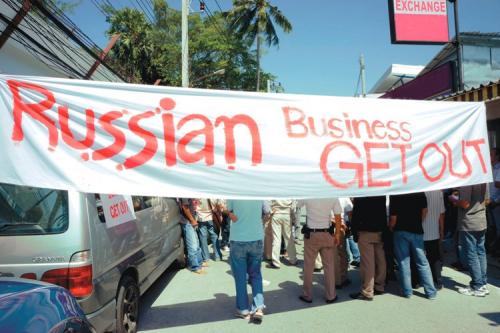 PHUKET: Welcome to the brand new year of twenty thirteen. So far the twenties have been pretty disappointing. Music seems to have taken on an alter personality with televised 'talent shows' now taking us dangerously close to a purgatory known as 'karaoke-land'.

There are the movies, but sequels to mega-blockbusters seem to be rolling out faster than one of those greyhounds chasing the magic, metallic rabbit. Round and round we go.

Politics gets a yawn. Terrorism a niggle of anxiety and sports… well, we have Lance to thank for his fabulous great big lie: "I did not dope."

Getting into the fray in Phuket, it seems momentum has turned to talk, news and idle chit chat about all things Russian. Not since the Cold War lapsed into a coma and the Berlin Wall came tumbling down like a poorly built shophouse, have these guys been in the spotlight so much.

It seems there is an outcry against the rising tide of Russian visitors here, doing business and buying property. Cresting on what has been one of the best high seasons ever, the tone is bittersweet from the tourism sector.

To frame the picture, as the world economy retracted during the global financial crisis, Asia, which includes Phuket, boomed. We built up a steady flow of new midscale hotels, for a large part indistinct properties which were vaguely similar, in an Alzheimer's sort of way, and lacking in any real DNA. Personally I call this sector the 'same sames'.

At the same time, prosperity grew among local citizens who started new service businesses such as shops, restaurants, travel agencies, tour companies and real estate agencies. Mass tourism enabled them to buy new cars, condos and cash flowed in. It must also be said that credit limits have also gone into orbit.

Everyone was prepared for more tourists, but what happened next was a massive wave of 'Russians' (more correctly on a broader scale, Eastern Europeans).

Charter flights filled to the brim, tour buses were jam packed and the beaches were full of the great untanned.

Suddenly there was an outcry from every corner of Phuket: "Too many Russians!" The island was overrun with them. Media reported on growing violence and then there was a taxi blockade over suspected Russian transport drivers; illegal shops and businesses. The police were called in and the ominous cycle of investigation began. My sarcastic self might add a LOL after that last line.

As for these new visitors, after decades of isolation, they just want to bust out and have some fun. Who can blame them? I've been to Moscow in the winter. Phuket has always been a haven for snowbirds, starting with the Germans, then the Scandinavians and now this emerging mass market. You could add China to the equation, though somehow those following that flag have not incurred the wrath of the locals. At least not yet.

Tourism and business leaders are issuing quotes about wanting higher spending visitors, and ranting about "zero baht tourists". The last term is too crazy to even accommodate as I dare you to travel on a two-week holiday anywhere and not put money into the local economy.

Phuket's tourism sector is like a child who goes into a candy story with a thousand baht. The eyes are ultimately bigger than the appetite and when the money is spent and all the ice cream is gone, there are only groans of remorse. The fact is that the island keeps on building more and more and once you punch the ticket of mass demand, there is no getting off the train.

But let's get back to the angst over all these Russians. For the most part, the entire group is actually made up of a far larger Eastern European market. While I'm American, from a country well known for poor awareness of geography, at least I can tell the difference between Poland, Latvia, Uzbekistan and Kazakhstan.

Look at Russia; it gave us the Bolshoi, great literature and of course those guys in red. No one is perfect. My own USA has bred an entire culture of gun-toting, Tea Party-supporting, Nascar-loving, country-and-western-music-singing, God-fearing xenophobes. I'm not even going to start poking fun at the Brits, Aussies, Germans or the French. It's too easy.

In Asia's crowded house, and yes, here in Thailand, which somehow sleepwalks itself from crisis to crisis, moderation and living in a rainbow world of multi-culturalism is its greatest strength. Phuket's welcome mat to overseas visitors and investors should not be rolled up simply because we now have a large segment of Russian tourists.

Moving through 2013, the current spate of xenophobia will no doubt dim in the light of an, as yet unseen, freight train of unanticipated events and circumstances. Our lives today move in what seems to be ten-minute cycles and it seems the next big debacle is never more than a mouse click away.

And Lance – yes, you did dope.

Bill Barnett is managing director of C9 Hotelworks and can be contacted through C9hotelworks.com.
— Bill Barnett


Find more property for sale and rent across Thailand at Thaiger Property, powered by FazWaz. You can even list your property for free.
Hong Kong property tzars team up for new Phang Nga development "Aquella"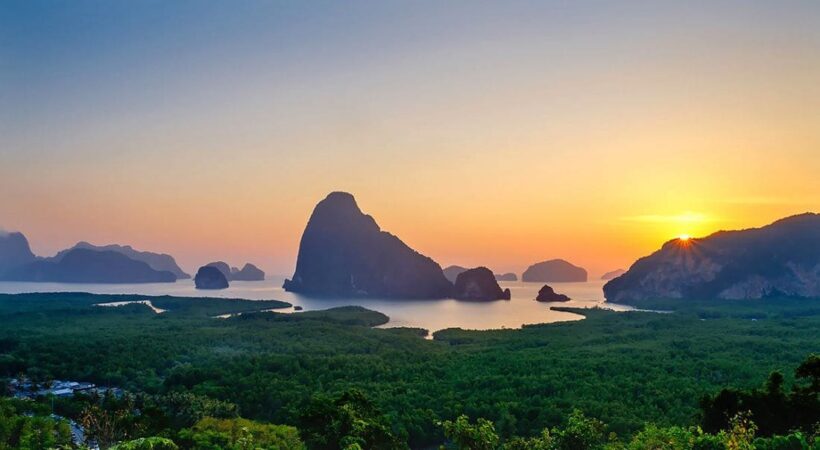 FILE PHOTO
Two of Hong Kong's leading entrepreneurs Allan Zeman and Richard Li are developing a mixed-use project in Thai Muang, Phang Nga named Aquella.
The initial phase of the development includes a par 72, 18 hole golf course, resort pool villa residences with two to four bedroom unit configurations back of a massive land site that offers over 2.5 kilometres of white sand beach.
Previously, the approximate 1,000 rai site was the home of the Thai Muang golf course. After acquisition the course was closed, and the master planned Pinetree project that was to contain a marina and luxury Park Hyatt hotel stopped when land zoning issues changed in Southern Phang Nga.
Today, the new golf course has been reconfigured and Zeman's Paradise Group who developed Kamala's posh Andara ultra villa resort in Phuket are collaborating with Li's Pacific Century Premium Developments (PCPD) group.
South West Phang Nga hosted some of Asia's most significant luxury villa sales in the mid 2000's given it's close access to Phuket International Airport, over the Sarasin Bridge.
Changes in the zoning regime stunted the area's growth over the past decade but a new wave of interest has been born in projects such as Charn Issara's Baba Beach Club.
Land prices in Koh Pilai and Koh Kloy have sharply escalated in recent months on the announcement of a second Greater Phuket airport by Thai aviation authority AoT.
That said, the area has a rich history in demonstrated luxury residential sales in projects such as Aleenta and Sava.
With Phuket bursting as the seams, and prime oceanfront plots limited, the recent transaction of the former greenfield site of the Ritz-Carlton Reserve has indicated positive sentiment.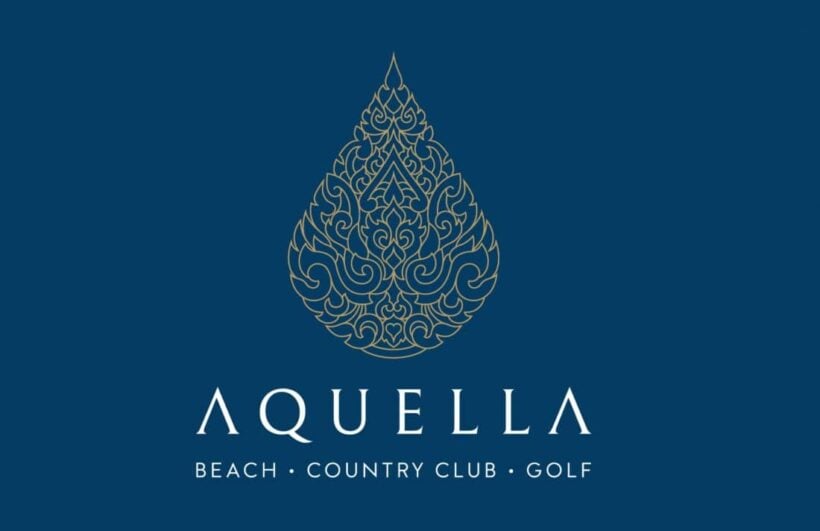 Car and house loans surged in 2018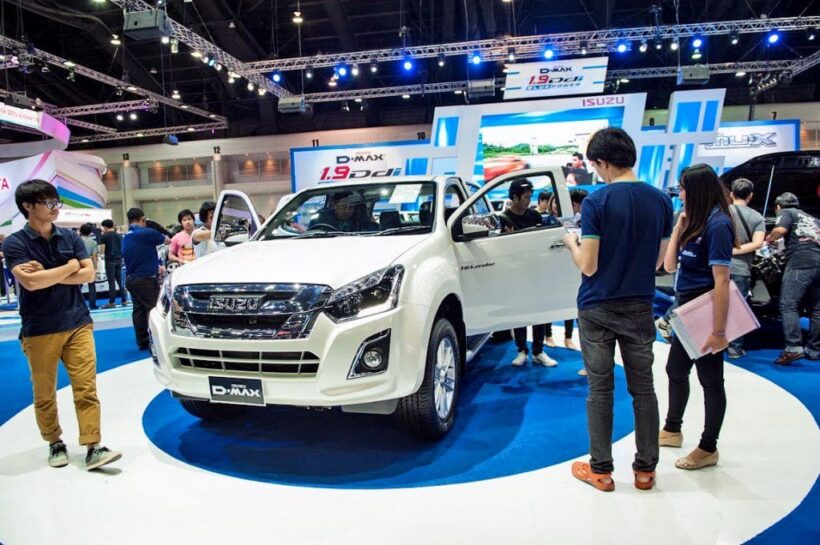 The Bank of Thailand says they're concerned about the double-digit growth in loans for cars last year. The central bank is now monitoring the trend and will keep track of statistics for the rest of 2019. Their concerns about the Thai mortgage market the year before resulted in new regulations coming into effect this April.
Loans for cars were up nearly 13% in 2019, up from 8% growth in 2017 and much smaller growths in the years before.
They reported that commercial bank auto loans rose to 1.07 trillion baht last year, a rise of 12.6% from the previous 12 months. Defaults on loans has also risen during 2018 but the BoT says the rate is still "manageable" at 1.66%.
The BoT says they will need to continually monitor the business of loans for cars for at least the rest of 2019.
Last year they put the spotlight on property mortgages. The study resulted in more stringent conditions for the loan-to-value ratio, especially for second or subsequent housing loans.
Mortgage lending expanded nearly 8% in 2018, compared to 5.5% in 2017. The more stringent requirements for housing mortgages comes into force on April 1 this year.
Generally, the loan sector for commercial banks rose by 6% last year, again a rise from the previous year where the rise was 4.4%.
But the BoT reports that the profitability of the banking sector remains in positive territory. Interest income is now the main source after the fee-based income of some banks, particularly fund transfer fees, declined.
Kamala's Twinpalms Montazure poised to welcome guests in July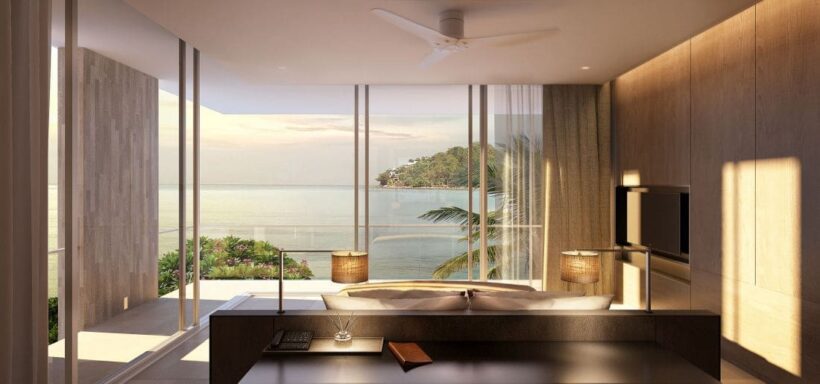 Set on the golden sands of Kamala Beach, Twinpalms MontAzure will welcome its first guests in July this year.
Already a member of Small Luxury Hotels of the World, the boutique beach hotel offers beautifully appointed Suites, Penthouses and Private Pool Suites.
Suites range in size from 70m2 to Penthouses with private pools and sea views boasting large living spaces of up to 300m2. Guests will also enjoy using a lap pool or an infinity pool offering views of the Andaman sea.
Twinpalms MontAzure will also launch its beachside restaurant and lounge, 'Shimmer', with uninterrupted sea views. Shimmer restaurant will serve vibrant and tasty food with an Asian focus, delicious and creative cocktails, and a great wine list, all served with the customary gusto and flair expected from the Twinpalms brand.
Olivier Gibaud, General Manager of Twinpalms Hotels & Resorts says, "With 15 years' experience refining Twinpalms excellent service standard complemented by a luxurious dining and entertainment quality that sets itself apart from other destinations on the island, we are very excited to bring this knowledge to a new hotel".
Designed by Martin Palleros, following the original Twinpalms concept and style, of utilising Phuket's beautiful landscape, Martin has allowed the design to maximize the sea views from most of the Suites and areas within the buildings, whilst also ensuring the preservation of the views of the mountainside from other perspectives.
Resident Manager, Thipwimon Chatchavansilachai says, "For respect for our island location, we will launch with a 'no single-use plastic' policy, meaning alternatives to common plastic items such as straws, packages for bathroom amenities and water bottles will be replaced with materials such as bamboo, ceramic and recycled paper."
"We will continuously find better alternatives in our hotel operations for the preservation of the environment".
Naturally, guests of Twinpalms MontAzure also have access to the brand's other dining destinations, taking full advantage of the three beaches Twinpalms has a presence: HQ Beach Lounge – a few steps away on Kamala Beach, Catch Beach Club, Catch Junior and Palm Seaside, located on Bang Tao Beach and the flagship resort, Twinpalms Phuket, is just a few steps from Surin Beach.