What a difference an airport could make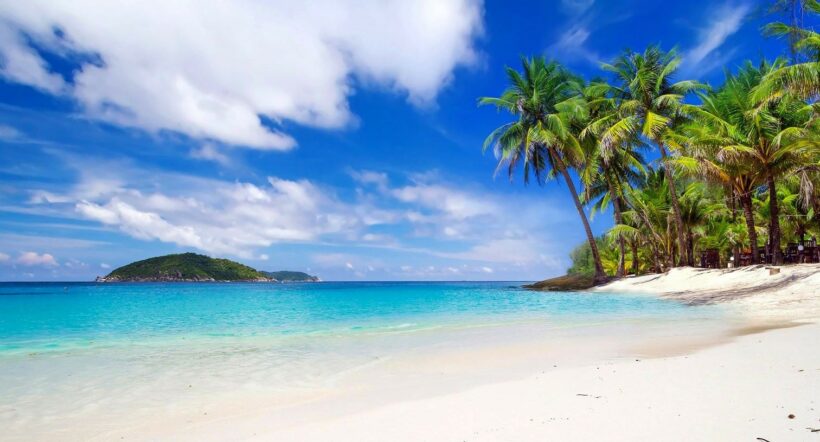 Phuket's Northern neighbour Phang Nga, and its key tourism magnet of Khao Lak, is seeing increasingly broader demand. One clear sign of the times is the new international offerings in the current pipeline including such brands as Sheraton, Holiday Inn and Avani. And a new airport to service the area as well.
Read more about the confirmed new Phang Nga airport HERE.
How is the area developing into a more mainstream offering?
"Given the distance to Phuket Airport, wholesale travel agents have been powerful in driving demand to the Khao Lak tourism market. They have been able to market the destination by providing one-stop services for guests by arranging their accommodation, transportation, and activities under single package," says Bill Barnett from c9hotelworks.com.
Bill says that, traditionally, wholesale travel agents especially those from the European and Australian markets are key providers. However, the number of free independent travelers (FITs) booking directly to hotels and online travel agents (OTAs) has significantly grown in the past few years. Therefore, this trend is becoming key to hotels seeing a slow migration from traditional wholesalers to OTA's and in effect, this is impacting seasonal trends with higher occupancy in low months.

"Without a doubt the biggest game changer looking forward is the plan for a 60 billion baht new international airport in Khok Kloi Phang Nga. When it materialises, the travel time to the Khao Lak tourism area will be greatly reduced to less than an hour and will in effect create a far broader mainstream tourism market."
Read the c9hotelworks market update for Khao Lak HERE.
Source: STR and C9 Hotelworks Market Research
- The Thaiger
Three new luxury show suites open at flagship Twin Palms Residences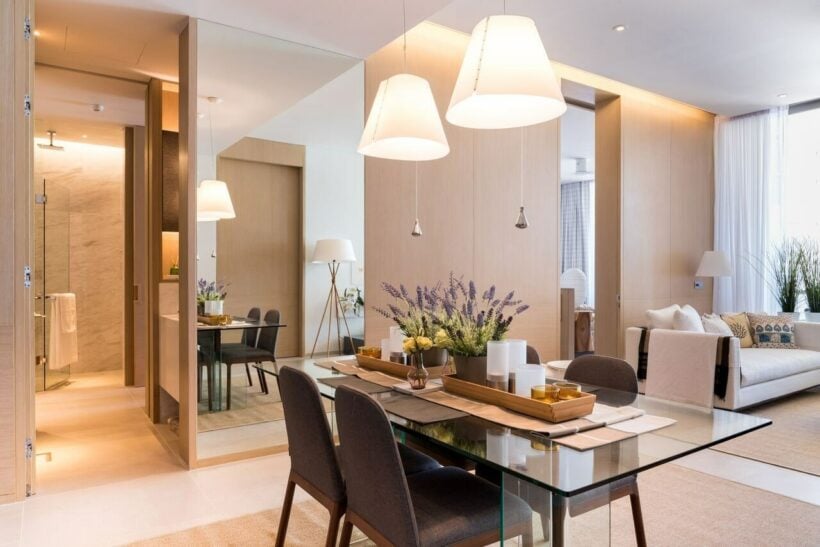 MONTAZURE ON STUNNING KAMALA BEACH
MontAzure, the upscale mixed-use residential resort community set on 454 rai (178 acres or 72 hectares) of mountainside to beachfront land in Kamala, has launched 3 new on-site beachfront show suites at the award-winning beach condominium development, Twinpalms Residences MontAzure.
Considered by real estate experts to be one of the most compelling lifestyle investment opportunities on Phuket, the development will be managed and operated by Twinpalms Group. Investors and visitors will be able to tour and experience all three of the units to really get a feel for the unique luxury island lifestyle on offer.
"Recent luxury investment trends on Phuket have seen a move away from private villas toward upscale condos, especially penthouse units with outdoor facilities. Buyers appreciate the opportunity to own these luxury properties on a freehold basis," says MontAzure Executive Director Setthaphol Boottho.
"Properties managed by reputable brands also attract savvy investors, as the condos can be rented out to international visitors and therefore generate income when owners are not using them," he added.

Andreas Savvides of Haveli Design, whose pedigree includes several landmark residential developments in Bangkok including 185 Rajadamri and The River, designed the interiors for two of the new show units at Twinpalms Residences MontAzure, one of which is a stunning penthouse with a rooftop pool and ocean view sun deck.
As the first phase of the expansive MontAzure master-planned mixed-use development, the luxury beachfront condominiums have already attracted lifestyle-driven investors looking for a combination of hotel-based yields and usage time, along with strong capital appreciation due to the rare beachfront location. Owners enjoy privacy and world-class facilities without having to employ their own staff as they would at a private villa.
The development is sensitively designed as a series of low-rise clusters orchestrated around generous communal swimming pools with intimate views of the beautifully landscaped grounds. One-bedroom units are sized from 70 to 250sqm while the two-bedroom units range from 154 to 400sqm. The developers also recently added super penthouses measuring an impressive 799sqm and offering stunning views of Phuket's idyllic sunset coast. Prices for entry-level investment units start from 15.5 Million baht.

Part of the development's beachfront zone, Twinpalms Residences MontAzure is just a short stroll along the beach from HQ Beach Lounge, which has become an island favourite for its chic, contemporary oceanfront dining and entertainment. The sea view restaurant at HQ serves delicious light fare, signature cocktails, fine wines and an eclectic music selection to match the casual surroundings. 
Right next door to HQ Beach Lounge, lifestyle aficionados can enjoy causal fine dining, world class drinks and entertainment at Café Del Mar, Phuket's hippest waterfront venue with 40 metres of beach frontage and chic tropical design. A rolling schedule of events includes weekly pool parties, international guest DJs, and tempting food and drinks promotions to attract a stylish global clientele.
Enhancing the unique choice of word-class beachfront facilities, MontAzure's anchor hotel, InterContinental Phuket Resort, will open this year to offer visitors and residents of Kamala even more options for dining and entertainment, complementing the breathtaking sea views and tropical surroundings.

"Twinpalms Residences MontAzure offers buyers a rare opportunity to own a property within an integrated beachfront resort and residential community just steps from the pristine sands at Kamala beach and within walking distance of the island's most popular beachfront venues," says Henri Young, Director of Marketing at MontAzure.
To mark the launch of the new show suites and MontAzure is offering buyers a guaranteed return on investment for 3 years on selected units, as well as free furniture packages valued up to 2 Million baht. 
For more information or to make an appointment to view the show units call +66 93 624 8800 or email [email protected]

Sansiri launches THE BASE Central – Phuket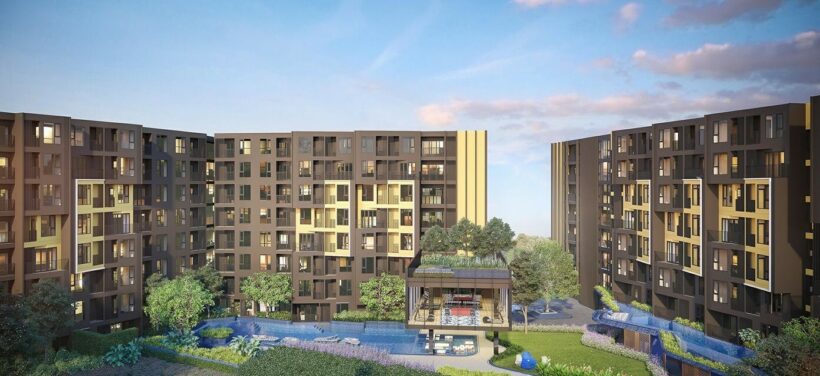 Sansiri launched another one of their 'BASE' branded condos with the launch of 'THE BASE Central Phuket'.
Quoting from their media release, "The design is influenced by an enchanting lifestyle where the native people and Chinese from across the seas come together to create the Peranakan culture under the new concept 'MARK MY BASE'."
Poomisak Julamaneechot, Vice Managing Director of the condominium development project, San Siri Public Company Limited says, "Sansiri has continued under The Base brand in Phuket by launching this new project 'The Base Central –Phuket' with a budget for construction 1,660 million Baht."
"The unique location at the heart of the island near Central Festival, and just one minute from the proposed new light rail station."
"The project is under the branding of 'Complete Your Living Experience'. The project will be available for initial registration and reservations on June 23-24 with prices starting from 1.99 million Baht."
Check out some more about the new project HERE. (In English and Thai)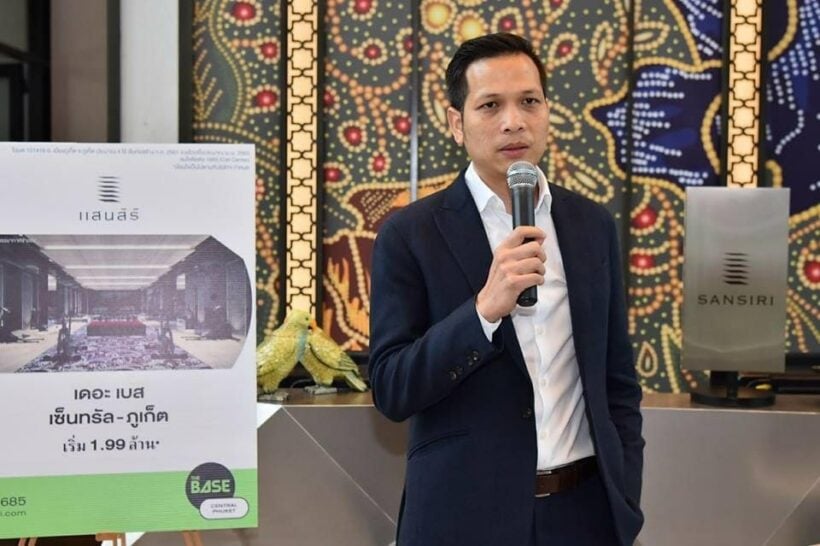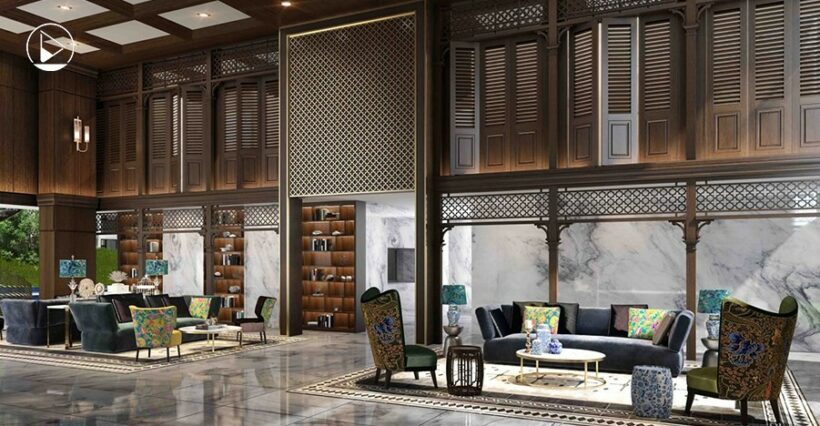 Stunning new Lux Neo project at Chaweng, Koh Samui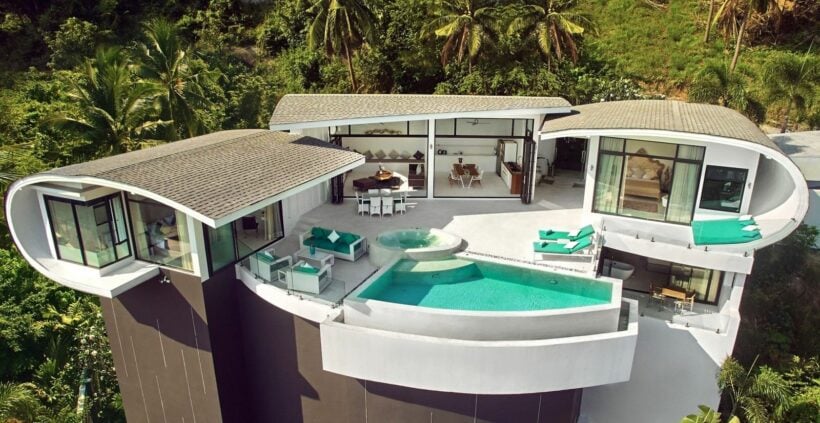 Lux Neo is now available, combining stunning sea views and outstanding modern design. Lux Neo is the newest award winning project by the "Neo" team with critiqued unique villa design and award winning styling. Click HERE to read more about the Neo design team and some of their otters award-winning projects.

This magnificent site offers a unique combination for in Thailand – inspired design, value, astonishing views and quality. Designer two or three bedroom villas are now available with sea views to Chaweng Noi and just minutes to the main attractions, beaches, shops, airport and the main Chaweng shopping and beach areas.
The "Lux" location is 18 Rai of premium Chaweng Noi sea view land with "Neo" being a private 12 plot residential development featuring the uniquely inspired villa style. The highly desirable location of Chaweng Noi is just 1 kilometre away from some of Koh Samui's best beaches and restaurants.

These luxuriously designed spaces include vaulted double height ceilings, mezzanine floors, large open airy spaces, modern terrazzo bathrooms and mezzanine bedrooms – all with breathtaking views of Koh Samui offering unparalleled design with nothing else like it in South East Asia.
Prices start from 8.8 million baht for the 2 bedroom villas ranging up to 12.5 million baht for the 3 bedroom villas.
Read more about the details of this stunning Samui development or make enquiries HERE. You will be able to find out a lot more information as well as compare the new Lux Neo to other projects in the area.

Go to property.thethaiger.com when you want to search for Thailand's largest selection of properties.