Phuket property: A stress-free island lifestyle

PHUKET: Nestled along a virgin island cape is the Jindarin Beach Club & Resort, a minimalistic and authentically eco-friendly tropical retreat on Coconut Island off Phuket's east coast.
With the rare offering of stress-filtered island bliss at highly competitive prices, the new development is attracting moderate income weekenders and high profile investors alike.
Speaking with the Phuket Gazette, project owner Eugene McCain revealed Jindarin's central concept:
"Many people who come to Phuket or Hawaii envision a simpler lifestyle as an alternative to their more frenetic lives in urban centers. But when they frequently visit or move to these islands of tropical paradise, they find themselves replacing their former stressful lives with more stress."
Born from 40 years resort experience, Eugene explains that the goal of Jindarin is to offer a lifestyle in which less is more, and to not overwhelm existing natural beauty with artificial stress stimulants from back home.
"We want to encourage our guests and buyers to adopt a simpler lifestyle, recognizing they can do with less 'stuff' and more nature."
Surrounded by the ocean, landscaped gardens and a simple farming and fishing community, the resort community comprises simple grass roof cottages connected by golf cart paths.
Set to be in full operation by the summer, the three-phase development features 40 lots, with areas ranging from an eight of a rai up to a quarter of a rai, or about 200 to 400 square meters.
The first phase, Jindarin Beach, is on the west side of the island's southern cape with direct beach access. Just behind the beach there is a 120sqm swimming pool, and the recently opened beach bar and restaurant.
On the southeast side of the cape is the second phase community, Jindarin Summit. With 12 slightly elevated ocean view lots, a key feature is its own private pier providing deep water access. The Ancient Spa, with its five treatment bungalows, are nestled on the hillside above the pier.
Opened six months ago, the third and final phase, Jindarin Gardens is 75 meters inland from Jindarin Beach and features an 800sqm lotus pond and tropical landscaping, while future plans are in the works for a meditation hall and huts.
As for the development's eco-friendly attributes, all the Beach Cottages being built are supplemented with solar panels and solar hot water systems, installed by Phuket based, MonoSun Technology.
Compensating energy supplies, the resort's power grid is reinforced by two centrally located diesel generators, while much of the resorts facilities, including its spa and pier facilities are fed by a 1.6 kilowatt solar and wind turbine system.
"When the government installs electricity on the island, we plan to convert the generators to operate on a mix of diesel and cooking oils so that we can recycle our kitchen wastes. All rubbish from Jindarin Beach Club & Resort will be sorted and recycled," Eugene noted.
Lying at the foot of the island's largest hill, the property benefits from a natural underground water way, where ample, natural and fresh water is made available through three wells, year round.
"Laboratory testing has proven what the locals already told us; this is some of the cleanest water you will every drink," Eugene said.
While many paradise retreats require an arm and a leg to access, another prime feature of Jindarin is its secluded, yet prime location.
A 24-hour boat taxi service links the resort to Phuket's shopping venues, Phuket Town, banks, schools, movie theaters and restaurants, all within 20 to 30 minutes.
And with prices equal to what shoe-box-sized condos in Phuket are going for, it's no surprise that all 12 Beach lots have already sold-out. At the time of going to press, four Summit lots, and about half of the Garden lots were still on the market, starting as low as 1.5 million baht.
For more information please visit www.jindarin.com.
— Steven Layne


Find more property for sale and rent across Thailand at Thaiger Property, powered by FazWaz. You can even list your property for free.
Hong Kong property tzars team up for new Phang Nga development "Aquella"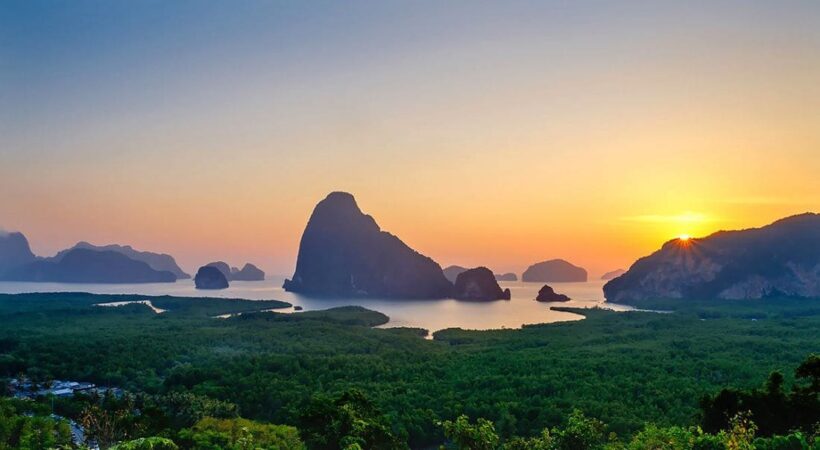 FILE PHOTO
Two of Hong Kong's leading entrepreneurs Allan Zeman and Richard Li are developing a mixed-use project in Thai Muang, Phang Nga named Aquella.
The initial phase of the development includes a par 72, 18 hole golf course, resort pool villa residences with two to four bedroom unit configurations back of a massive land site that offers over 2.5 kilometres of white sand beach.
Previously, the approximate 1,000 rai site was the home of the Thai Muang golf course. After acquisition the course was closed, and the master planned Pinetree project that was to contain a marina and luxury Park Hyatt hotel stopped when land zoning issues changed in Southern Phang Nga.
Today, the new golf course has been reconfigured and Zeman's Paradise Group who developed Kamala's posh Andara ultra villa resort in Phuket are collaborating with Li's Pacific Century Premium Developments (PCPD) group.
South West Phang Nga hosted some of Asia's most significant luxury villa sales in the mid 2000's given it's close access to Phuket International Airport, over the Sarasin Bridge.
Changes in the zoning regime stunted the area's growth over the past decade but a new wave of interest has been born in projects such as Charn Issara's Baba Beach Club.
Land prices in Koh Pilai and Koh Kloy have sharply escalated in recent months on the announcement of a second Greater Phuket airport by Thai aviation authority AoT.
That said, the area has a rich history in demonstrated luxury residential sales in projects such as Aleenta and Sava.
With Phuket bursting as the seams, and prime oceanfront plots limited, the recent transaction of the former greenfield site of the Ritz-Carlton Reserve has indicated positive sentiment.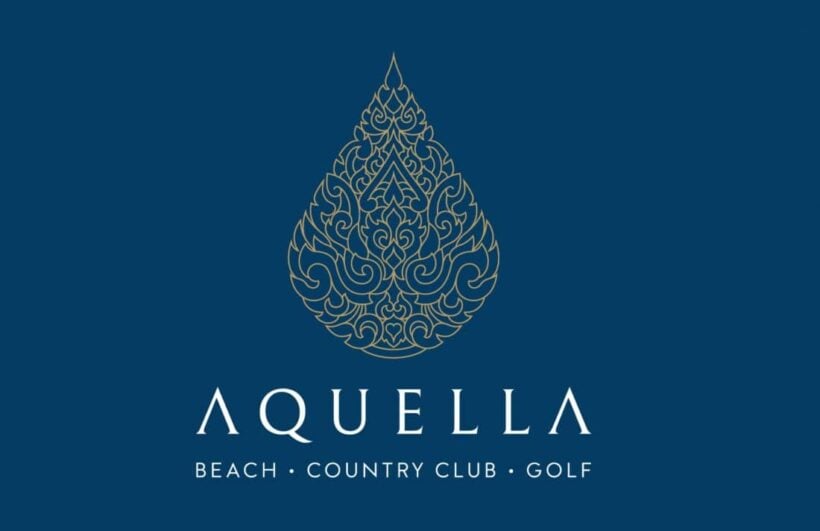 Car and house loans surged in 2018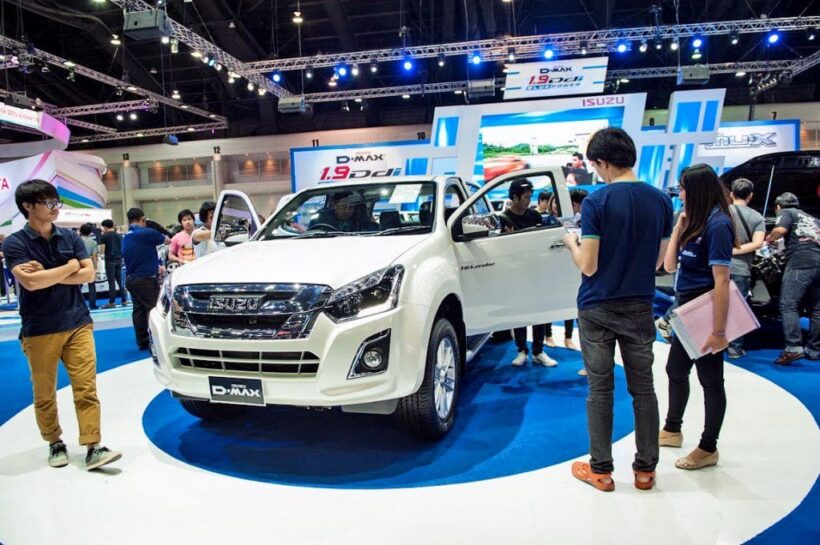 The Bank of Thailand says they're concerned about the double-digit growth in loans for cars last year. The central bank is now monitoring the trend and will keep track of statistics for the rest of 2019. Their concerns about the Thai mortgage market the year before resulted in new regulations coming into effect this April.
Loans for cars were up nearly 13% in 2019, up from 8% growth in 2017 and much smaller growths in the years before.
They reported that commercial bank auto loans rose to 1.07 trillion baht last year, a rise of 12.6% from the previous 12 months. Defaults on loans has also risen during 2018 but the BoT says the rate is still "manageable" at 1.66%.
The BoT says they will need to continually monitor the business of loans for cars for at least the rest of 2019.
Last year they put the spotlight on property mortgages. The study resulted in more stringent conditions for the loan-to-value ratio, especially for second or subsequent housing loans.
Mortgage lending expanded nearly 8% in 2018, compared to 5.5% in 2017. The more stringent requirements for housing mortgages comes into force on April 1 this year.
Generally, the loan sector for commercial banks rose by 6% last year, again a rise from the previous year where the rise was 4.4%.
But the BoT reports that the profitability of the banking sector remains in positive territory. Interest income is now the main source after the fee-based income of some banks, particularly fund transfer fees, declined.
Kamala's Twinpalms Montazure poised to welcome guests in July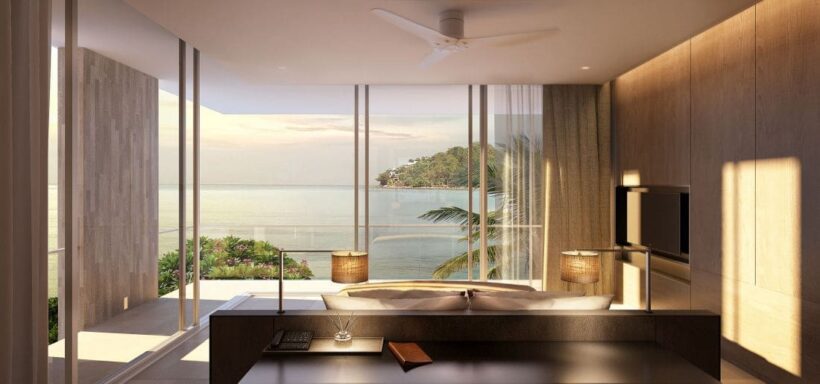 Set on the golden sands of Kamala Beach, Twinpalms MontAzure will welcome its first guests in July this year.
Already a member of Small Luxury Hotels of the World, the boutique beach hotel offers beautifully appointed Suites, Penthouses and Private Pool Suites.
Suites range in size from 70m2 to Penthouses with private pools and sea views boasting large living spaces of up to 300m2. Guests will also enjoy using a lap pool or an infinity pool offering views of the Andaman sea.
Twinpalms MontAzure will also launch its beachside restaurant and lounge, 'Shimmer', with uninterrupted sea views. Shimmer restaurant will serve vibrant and tasty food with an Asian focus, delicious and creative cocktails, and a great wine list, all served with the customary gusto and flair expected from the Twinpalms brand.
Olivier Gibaud, General Manager of Twinpalms Hotels & Resorts says, "With 15 years' experience refining Twinpalms excellent service standard complemented by a luxurious dining and entertainment quality that sets itself apart from other destinations on the island, we are very excited to bring this knowledge to a new hotel".
Designed by Martin Palleros, following the original Twinpalms concept and style, of utilising Phuket's beautiful landscape, Martin has allowed the design to maximize the sea views from most of the Suites and areas within the buildings, whilst also ensuring the preservation of the views of the mountainside from other perspectives.
Resident Manager, Thipwimon Chatchavansilachai says, "For respect for our island location, we will launch with a 'no single-use plastic' policy, meaning alternatives to common plastic items such as straws, packages for bathroom amenities and water bottles will be replaced with materials such as bamboo, ceramic and recycled paper."
"We will continuously find better alternatives in our hotel operations for the preservation of the environment".
Naturally, guests of Twinpalms MontAzure also have access to the brand's other dining destinations, taking full advantage of the three beaches Twinpalms has a presence: HQ Beach Lounge – a few steps away on Kamala Beach, Catch Beach Club, Catch Junior and Palm Seaside, located on Bang Tao Beach and the flagship resort, Twinpalms Phuket, is just a few steps from Surin Beach.