Property
Phuket Property: Crime and punishment in paradise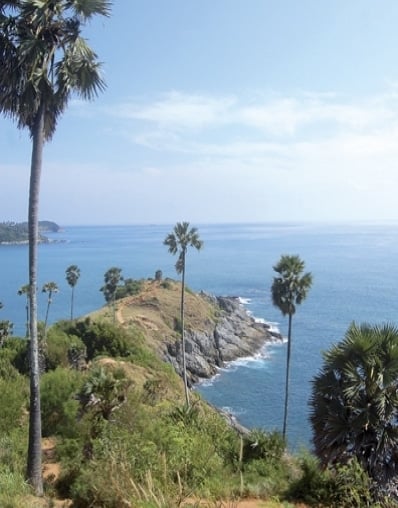 PHUKET: The tragic murder of an Australian travel agent in Kata recently has created a hailstorm of calls for action from both public and private sectors.
There is little doubt that over the past few years a steady increase in crime and a straining infrastructure has thrust the island headlong into a self-induced, perfect storm.
It's easy to jump on the bandwagon, roll out the doomsday trolley and join the cargo cult. But, and this is with a capital 'B', it would be equally reckless to put on a set of rose-colored shades and wax poetically that things in paradise are okay. Clearly they are not.
Taking a step back rather than forward often gives perspective and it's vital to understand that Phuket is not the only Asian resort destination at a critical intersection of development. Take a look at Bali and Pattaya. Both are racking up skyrocketing year-on-year numbers in visitor arrivals.
What was once the promise of tropical paradise with endless beaches and swaying palms has shifted gear into mass tourism. The journey now is not about simple growth, but a dramatic shift, to the world of urban resort destinations.
Urban, by definition, can best be summed up as "relating to, or located in, a city". The bad news for both tourists and locals is that, whether they like it or not, though these destinations may be located next to the ocean they are steadily growing into sprawling cities. Perhaps the best hybrid merge would be in between urban and suburban.
There are iconic beach locations that trade in the shadows of city skyscrapers – Honolulu's Waikiki, Rio de Janeiro, Miami Beach. Is this where we are headed? Probably not to that extent, but there are other smaller locations that face similar issues from the paving-over-paradise standpoint. Spain's Majorca and Marbella are poster children of what path not to follow, while – from a law and order aspect – Jamaica and the Bahamas remain challenged.
In the past, I've written a great deal about how Phuket's logical pathway should include a form of self-governance or designation as a "special administrative region". Both Pattaya and Bangkok work within this framework: the key is to have continuity in key posts and a certain amount of autonomy from the musical chairs of the provincial government's rotating scene of players.
Critics point out that Phuket is not ready for this type of responsibility yet due to concerns over widespread corruption and local politics. Arguably national politics also play into the equation, given that the southern stronghold for the opposition party is ensconced here.
It's unfortunate, but the truth remains that the loser in the equation is the country's premier, tourism resort destination – Phuket.
What is needed now is not simply a band-aid to fix what ails the patient, but an understanding that as we are now in a city-like mode, the administrative structure, which includes law enforcement, transportation, beach areas and governance, cannot cope with the strain of such a significant inflow of tourism, a rise in development and an overflowing population.
It's not just a need for more police to address the concerns over spiraling criminal activity, but a framework of government that is more city-like versus that of a rural provincial outpost.
For residents, like it or not, the reality is that lifestyles and expectations need to be adjusted to what the island is. When you live in a city, you are more watchful, prudent and take more steps to protect yourself, family and property. The same unfortunately goes for travelers.
As for branding, yes, the hype of an absolute island paradise needs to be chucked into the bin, but what the exercise has been attempting to do is to go beneath the gloss and find what the destination's special DNA is. Certainly sports tourism and marine-based activities serve as benchmarks for successful growth industries.
As this year visitor numbers are well online to eclipse 5 million, it shows you can't shut down the island's most important economic indicator – tourism.
There remains an urgent need to transparently talk about what's right and wrong about Phuket, but you can't turn back the clock. Nor can you stop promoting and reaching out to the world to attract tourists from Thailand and abroad.
Our island is changing, as are many other places around the world, and being pulled out from a laid-back lifestyle and thrown into a thriving city is going to take some getting used to. Perhaps at the heart of things is the need to find the balance and equilibrium that is sorely missing in today's state of affairs.
Bill Barnett is Managing Director of C9 Hotelworks and can be contacted through C9hotelworks.com.
— Bill Barnett

Join the conversation and have your say on Thailand news published on The Thaiger.
Thaiger Talk is our new Thaiger Community where you can join the discussion on everything happening in Thailand right now.
Please note that articles are not posted to the forum instantly and can take up to 20 min before being visible. Click for more information and the Thaiger Talk Guidelines.