Property
Phuket Property: Community recycling center re-opens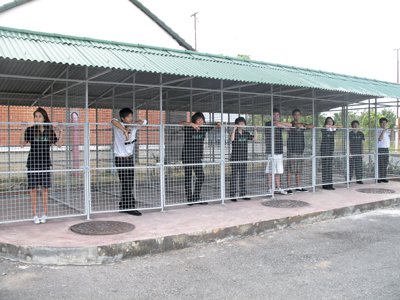 PHUKET: We've all been there. The two small batteries in your television remote control have died and need replacing.
On the way home you buy two new batteries and then replace the old. Now what? Having learned that you should never throw them in the bin as they will leak toxic elements into the environment, you'll probably stick them in a drawer or plastic bag waiting for that day when you get a chance to dispose of them properly.
Fortunately for Phuket, the British International school (BIS) has re-opened its recycling center which not only accepts those pesky batteries, but all sorts of other waste.
Disused electronic devices, such as broken mobile phones, are known as e-waste, and are also known to contain a wide variety of toxic or otherwise hazardous components that may constitute a serious risk for human health and the environment.
For example, e-waste contains a wide range of heavy metals, such as lead, cadmium and mercury, and also persistent organic compounds, such as brominated flame retardants (BFRs) and phthalates.
In a compositional breakdown of e-waste, compiled by the Swiss Federal Laboratories for Materials Testing and Research, it was estimated that e-waste on average contains 2.7% pollutants. However, it should be noted that many of these pollutants are not present as pure compounds, but are constituents of complex materials, such as flame retardants in plastics or mercury in switches, and are therefore difficult to isolate and separate from the other components.
This makes the recycling of e-waste complicated and costly, although it is obvious that it is necessary from an environmental point of view.
E-waste can also be considered as a resource, as it contains many valuable components that actually may be beneficial to recover. For example, it usually contains substantial amounts of copper (often 5-20% by weight), and also relatively high levels of several precious metals, such as gold (0.1%), silver (0.2%) and palladium (0.005%), which are included because of their resistance to oxidation and superior conductivity.
The Community Recycling Center at BIS has a purpose built facility inside gate number 4 with eight separation areas to accommodate the following items:
• White Paper
• Colored paper
• Cardboard
• Plastic
• Newspaper/Magazines
• Metal/Cans
• Electronic waste
• Batteries
CAS (Community and Service) Recycling students then take the waste and make sure that it is properly recycled but, due to the danger of getting cut, no longer accept glass.
It's a win-win situation as all the money via the CAS Recycling Fund goes to charity.
So the next time your TV remote needs new batteries, remove the old ones, hunt down any others you have hidden away in drawers and make your way to the BIS Community Recycling Center.
Your charitable act will help the students, the environment and clear your drawers of toxic waste.
For more information contact Kathy at kcoulson@bisphuket.ac.th.
— Marc Mulloy