Property
Phuket Property: Checking into the big sleep; Phuket property briefs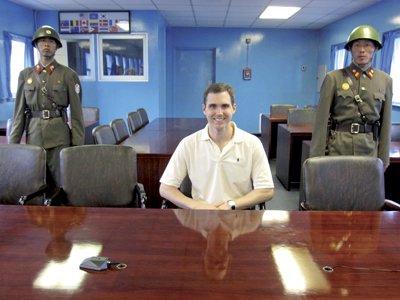 PHUKET: I am a big fan of film noir and even more so those Raymond Chandler novels that became Hollywood classics, such as The Big Sleep. There are a million stories in the naked city, and these day's Phuket is certainly taking on a noisy urban feel.
When you scan the crowd of expatriated persons at any restaurant, bar or local gathering, the tendency is to gravitate toward familiar faces. Though in certain cases, it might also call for heading right out the door and not looking back.
But that's an entirely different story and not for this column, which is starting to inch its way across my MacBook screen like some sort of North Korean utilitarian political chant. Tidy as it seems, beneath the characters lies another layer.
From my day gig as a hospitality consultant, it's bright to note the vast upside potential tourism market for "the other Korea." That one with no k-brand boy or girl bands, cutting-edge hairstyles and all that emerging Asian glitz.
Once the frenzy of Chinese and Russian tourists have moved on, yes there is an entirely untapped market there. They won't be too needy; a family of four in a bed and a meal a day would certainly top whatever is on tap at present.
But this article is not about those goofball dictators, past, present or future, but more about those familiar expatriate faces here and about the island.
The United Nations has nothing on Phuket and a vast array of nationalities coexist here in paradise. Sure you have a small or large circle of friends whose hometown name you might recall, or football side they support.
It's almost like a snooze mode when a new arrival starts to recount their journey, listing off the countries they've lived, loved and worked. At some point you start to fade off, if just for a moment. Daydreaming away to the hum of the expected.
But there are occasions when you actually remain alert and hear extraordinary tales of people's lives past, and what motivated them to move away from families and a comfort zone out into the wild, wild east – or west, depending on the route.
I'm often amazed about these travelers' diaries of brave people who more often than not didn't come from an affluent background. Armed with only a healthy discontent and fire in their eyes, they struck on for parts unknown.
So many people remain content to stay near to the safety of where they grew up, close to family and only one thing for certain – a long steady decline into the oblivion of those who went before, and with more to follow. An ant army stuck in a rut.
What does it take to go out your front door one day and just keep on going?
It's hard to put your finger on the precise inspiration. Escapism? An ability to reinvent, or a healthy curiosity of what lays out in the whole wide world? Perhaps.
In the old days when international phone calls cost an arm and a leg and letters took weeks to connect with those back home, it was much harder to take the leap. Thanks to Facebook, Skype and of course email, the far corners of the Earth keep getting nipped and tucked. Yet, like cats, the lion's share of people tend to become watchers rather than doers and seem to be domesticated to the point of sleepwalking.
Living abroad remains one of the last great adventures. It's not for everyone. If it were the queues at Phuket International Airport would be even longer, as if that were even possible.
All that's really required is a bit of imagination, getting up off the seat and laying to waste a belief that blind acceptance of one's fate cannot be tempted or changed.
Destiny sounds nice in a romance novel, but the best place for that overloaded waste of pages is the nearest trash bin.
Collective lifestyle – thank goodness – remains an obscure theory. Perhaps those marching in line in North Korea might have an opinion on that. Despite our lives in the year 2012, there remains some extraordinary stories here on this little island in Asia – if only you take the time to get past the word: "Hello."

In brief…
IHG's new brand for the Chinese market
Global chain InterContinental have launched a new China specific brand, Hualuxe.
Aimed at the domestic mainland market the upscale offering is initially targeting first, second and third tier destinations.
A brand cornerstone is a strong emphasis on traditional Chinese values and customs.
As Phuket continues to see strong growth in the rising demographic it will be interesting to see how resort products evolve for the new market.
Thai billionaire joins Forbes List
Thailand's Krit Ratanarak has hit the Forbes list of the world's richest people, with an estimated worth of US$1.2 billion.
Reported in The Nation newspaper, Krit's empire spans shareholdings in Bank of Ayudhya, Ayudhya Allianz, Eastern Star Real Estate, Siam City Cement and Bangkok Broadcasting and Television.
BBC: Global high-end housing market strong
According to a report by the BBC News, the "super rich continue to spend eye-watering sums on new homes."
This is a good thing for Phuket's ultra villa market.
Highlighted in the perspective is the recent US$ 88 million sale of a New York penthouse condo to a Russian billionaire. While the global financial crises shut down the party with a mounting period of uncertainty, "wealth watchers" say it has bounced back with a vengeance.
Locations mentioned by the BBC include India, the Hamptons, and the Silicon Valley where another Russian in the news, Yuri Milner, recently purchased a US$100 million mega property.
It's interesting to note the trend, which is that many of these transactions are not for primary homes but second, third, and fourth – or simply for investment.
AirAsia dumps Singapore for Macau
Thai AirAsia has announced the end of direct flights between Chiang Mai and Singapore as of May 21.
A new route between the Northern Thai city and Macau will commence the following day.
AirAsia has commented that the new route will reinforce its development of Chiang Mai as another hub with access to the China market.
Bill Barnett is Managing Director of C9 Hotelworks and can be contacted through C9hotelworks.com.
— Bill Barnett

Join the conversation and have your say on Thailand news published on The Thaiger.
Thaiger Talk is our new Thaiger Community where you can join the discussion on everything happening in Thailand right now.
Please note that articles are not posted to the forum instantly and can take up to 20 min before being visible. Click for more information and the Thaiger Talk Guidelines.