Pavilions Hotels & Resorts announce two important acquisitions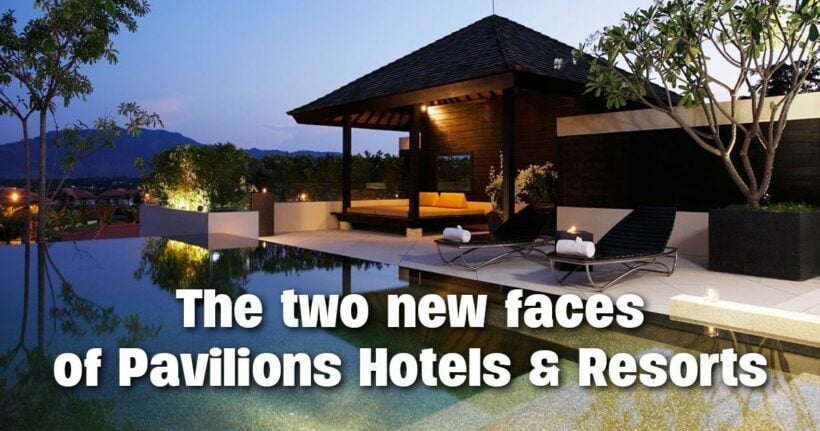 The Pavilions Hotels & Resorts has made two important appointments as it continues to expand its portfolio and strengthen its management team.
Scot Toon takes on a new role as the company's Managing Director, Asia while Tim Sargeant becomes the Director of Marketing for The Pavilions Phuket. Both are highly skilled and experienced hospitality professionals who join The Pavilions Hotels & Resorts.
"I am delighted to welcome Scot and Tim to The Pavilions Hotels & Resorts as we continue to build an outstanding team of talented individuals. We are committed to recruiting the industry's brightest professionals and I'm certain that both gentlemen will be great assets to our team," said Gordon Oldham, Founder and CEO of The Pavilions Hotels & Resorts.
"Scot is a seasoned hospitality leader and international GM with a proven track record, while Tim is a rising star who is ready to take the next step in his impressive career. I look forward to working closely with both of them," Mr Oldham added.

Scot Toon (left) Tim Sargeant (right)
Scot Toon, originally from New Zealand, had started at The Pavilions in January 2018 under a project capacity as Director Operations, responsible for a new PMS, Finance and POS system roll out across the entire group (Asia and Europe) before being appointed MD Asia. He had worked for Qantas before entering the hotel industry in 2000 at the prestigious Hayman Island resort in Queensland. He went on to work with a series of leading hospitality brands, including Stamford Hotels & Resorts and Per Aquum, managing luxury resorts in Sri Lanka, the Maldives and Malaysia.
Scot moved to Thailand in 2009 to become GM of the five-star Paresa Resort in Phuket, before he switched to Kata Rocks Resort in 2014, serving as GM of the resort and Operations Director for its management company, Infinite Luxury. He now embarks on a new phase in his distinguished career as MD Asia for Pavilions Hotels & Resorts.
"It's an exciting opportunity for me to manage and work with the talented team at The Pavilions Hotels & Resorts as we develop and grow the brand in Asia to complement the company's parallel expansion in Europe," said Scot.
Tim Sargeant is an exciting young hospitality professional with 15 years of experience. Having commenced his career in the restaurant trade in his native New Zealand, Tim became Food & Beverage Manager at The Spire, a boutique hotel in Queenstown in 2011 before moving to Thailand in 2013 to oversee the pre-opening of Novotel Phuket Kamala Beach as Marketing & Events Manager.
He joined Kata Rocks in 2016, becoming Marketing & Events Manager for the resort and organizing exclusive events. As Director of Marketing for The Pavilions Phuket he plans to introduce his fresh, dynamic approach to the resort.
"I'm thrilled to join the team as Director of Marketing and take on this new chapter of leadership. Now is an exciting time for The Pavilions Phuket and The Pavilions Group as we continue to expand globally and I look forward to delivering on our mission with the team, along with creating memorable experiences for our guests," said Tim.
In addition to its aggressive expansion into Europe with new openings in Madrid, Lisbon and Rome, The Pavilions Hotels & Resorts continues to grow and diversify in Asia. The company recently announced a new pop-up adventure travel concept in Mongolia and will combine luxury branded residences with a stylish new hotel in the popular Japanese ski resort of Niseko, Japan, scheduled to open in 2020.
To discover more about The Pavilions Hotels & Resorts, please click HERE.
Keep in contact with The Thaiger by following our
Facebook page
.
Never miss out on future posts by
following The Thaiger
.
Alcohol banned at national parks after complaints of trash and drunk tourists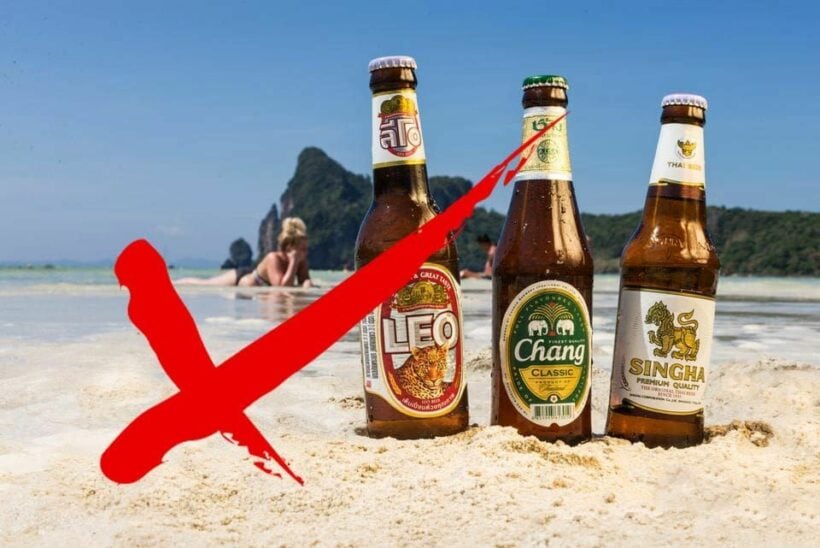 Alcohol is now banned at national parks after tourists allegedly got drunk at a waterfall and others left a load of trash by their campsite. The Department of National Parks, Wildlife and Plant Conservation has updated other park rules to make sure parks are kept clean and the wildlife isn't disturbed.
Just last week, trash left at a campsite at Khao Yai National Park was boxed up in a parcel and sent back to the campers. Thailand's Environment Minister Varawut Silpa-archa says he will blacklist certain tourists from national parks if they litter or cause damage to protected areas.
"We kindly ask every tourist to put garbage in the provided areas because the garbage that you left may kill wild animals that come down around the area looking for food. In this case, we purposefully collected all your rubbish in a box and sent them to your home as a souvenir as a lesson to not litter anywhere ever again."
Other tourists were allegedly drunk and making a lot of noise at the Namtok Samlan National Park, Varawut says. He says both groups of tourists face charges for their actions.
Here are some of the revised rules…
Alcohol is banned at national parks for the time being
Loud noise is not allowed after 9pm and noise must be stopped at 10pm
When renting a tent, tourists must provide identification, address and phone number
"Those who break the rules will be asked to leave and may face legal actions as well as being banned from other national parks. Camping equipment can also be confiscated."
SOURCE: Bangkok Post
Keep in contact with The Thaiger by following our
Facebook page
.
Never miss out on future posts by
following The Thaiger
.
Richest 1% responsible for twice the amount of carbon emissions than the poorest 50%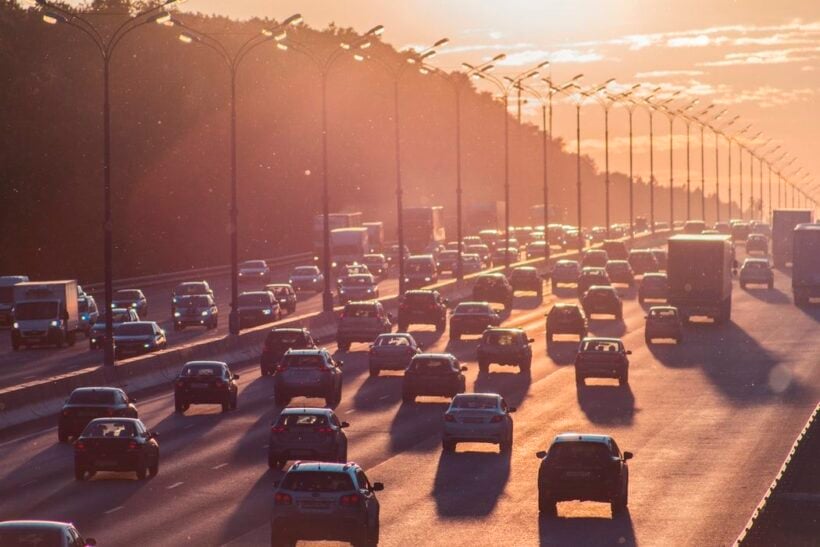 The richest people in the world, who make up just 1% of the population, are responsible for a significant amount of carbon emissions. A study shows that the "1 percenters" make up twice as much carbon pollution than the poorest half of the world. Some say the poor are the least responsible for climate change, but have to deal with most of the negative consequences.
In a 25 year study led by Oxfam, researchers at the Stockholm Environment Institute found that wealthy countries were responsible for using up nearly a third of the Earth's carbon budget. The study was conducted from 1990 to 2015, when annual emissions grew by 60%.
Oxfam is a confederation of 20 independent charitable organisations focusing on the alleviation of global poverty, founded in 1942 and led by Oxfam International. It is a major nonprofit group with an extensive collection of operations.
63 million people made up the richest 1% of the world. Since 1990, they have been responsible for 9% of the 'carbon budget'. The carbon budget is the maximum amount of greenhouse gases that can go into the air before temperature rises to catastrophic levels. 3.1 billion people make up the poorest half of the world's population. The carbon emissions growth rate of the rich 1% was 3 times more than the poorest half of the world.
There's not just an economic inequality between the rich and the poor, according to the head of policy, advocacy and research, Tim Gore. He told AFP the research shows the world's "carbon inequality."
"It's not just that extreme economic inequality is divisive in our societies, it's not just that it slows the rate of poverty reduction …But there is also a third cost which is that it depletes the carbon budget solely for the purpose of the already affluent growing their consumption … And that of course has the worse impacts on the poorest and least responsible."
Carbon emissions have decreased since the pandemic. But just a few months doesn't take away the damage that has been done for years. Temperatures are still on track to rise several degrees this century. Although the 2015 Paris climate deal was set to keep the global temperature rise below 2 degrees Celsius above pre industrial levels, emissions have continued to increase.
"It's clear that the carbon intensive and highly unequal model of economic growth over the last 20-30 years has not benefited the poorest half of humanity… It's a false dichotomy to suggest that we have to choose between economic growth and fixing the climate crisis."
Some say the global economy needs to prioritise "green growth." If not, the decrease in pollution during the pandemic will have a very small and insignificant overall impact on climate change. Some say carbon emissions affect the poorest nations the most who don't have enough resources to fight natural disasters possibly brought on by the rising temperatures, like wildfires and droughts.
SOURCE: Bangkok Post | AFP
Keep in contact with The Thaiger by following our
Facebook page
.
Never miss out on future posts by
following The Thaiger
.
Get a visa or go to jail – Thai Immigration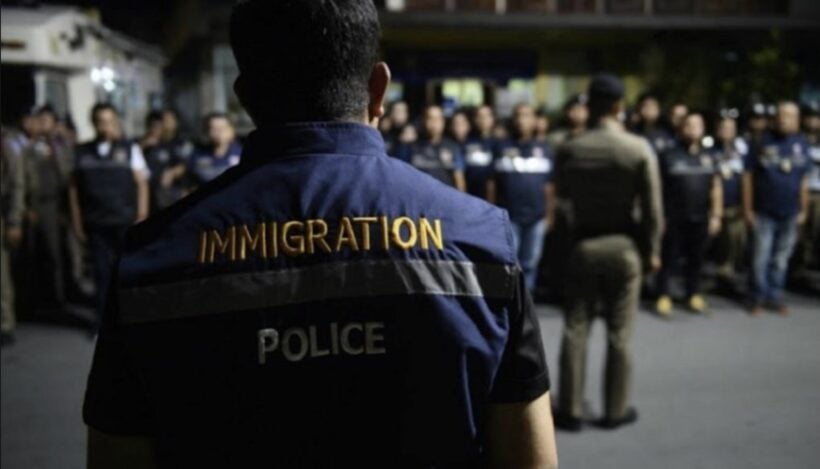 "Overstaying the tourist visa is punishable by both a jail term and fine under the Immigration Act."
Tourists have 5 days to renew their visa or they could get arrested. The current visa amnesty ends on September 26 and there isn't going to be another sudden announcement for another grace period, according to immigration officials. Those who overstay will face arrest and be deported back to their home countries.
Immigration officials estimate there are more than 150,000 foreign nationals who need to have their tourist visas renewed. Immigration Bureau deputy spokesperson Pakpong Sai-ubol told the Bangkok Post that people without a valid visa after September 26 could face jail..
"Overstaying the tourist visa is punishable by both a jail term and fine under the Immigration Act."
Some foreigners who arrived on tourist visas earlier in the year have been in Thailand since late March when the Thai borders closed and many international flights were cancelled due to the world coronavirus pandemic. The visa amnesty was renewed twice since many people were unable to their home countries, but now the amnesty is coming to an end. And not without warning. The deadline to have visas renewed by is Saturday and Immigration officials say they will enforce the end of the amnesty.
"Those who don't renew their visas by this Saturday will face a daily fine."
Immigration police say they also plan to track down the tourists by using the addresses kept in the database. They will be arrested and face legal action and probably deportation and could be blacklisted from re-entering Thailand in the future. Officially, those who overstay their visa by 90 days are barred from entering Thailand for 1 year. Those who overstay more than 10 years are banned for life.
There were hopes that the end of the visa amnesty could co-incide with the introduction of the new Special Tourist Visa so that those either unable to leave, due to lack of flights or problems returning to their home countries, could 'roll over' onto the new 90 day visas. But that has not been announced at this stage.
Some officials at the Immigration Bureau are concerned many tourists won't turn up to renew their visas, an anonymous source told the Bangkok Post. Some believe many tourists would rather stay in Thailand illegally than go back to their home countries where the virus is still spreading. They're also worried tourists might also start working illegally in Thailand.
But for some foreigners, renewing their visa is complicated. Numerous stories have emerged online of people, in a variety of personal situations, being unable to qualify for any of the visas currently on offer post-September 26. The Thaiger has received over 150 such stories in the past 2 months and there is an entire Facebook page dedicated to foreigners, either currently in Thailand without a means to remain here, or others who want to return.
Need to stay?
Talk with the local immigration office about options to stay in the country, or a reputable visa agent. (Be careful, there are some phoney ones out there.) The Thai Immigration Deputy Commander announced a few weeks ago that:
Tourists unable to return home after September 26 (the end of the tourist amnesty), due to sickness or are unable to fly, are to apply for an extension of their stay by applying at a Thai Immigration office and presenting their medical certificate certifying they are unable to travel at this time.
Those who are unable to return to their home country's because of a lack of flights or any other circumstances must present a letter from their country's embassy or consulate requesting that the foreigner can continue to temporarily stay in Thailand.
Tourists have 5 days to get a letter from their country's embassy and get their visa renews.
The United States Embassy offers a letter of support, but warns that they cannot intervene with immigration decisions. To get a letter of support from the United States click HERE.
The British Embassy says they can issue a letter to support applications to extend existing visas for British nationals. To get a letter, email Bangkok.DocumentaryServices@fcdo.gov.uk or click HERE for more information.
The Australian Embassy says tourists should depart Thailand before the end of the grace period or convert to a long term visa. The embassy will consider requests for a visa support letter due to postponed flights or for those transferring to a long term visa. Email consular.bangkok@dfat.gov.au or click HERE for more information.
SOURCE: Bangkok Post | Thai Immigration |
Keep in contact with The Thaiger by following our
Facebook page
.
Never miss out on future posts by
following The Thaiger
.