Phuket
Phuket's hotel bookings starting to wane in wake of boating disaster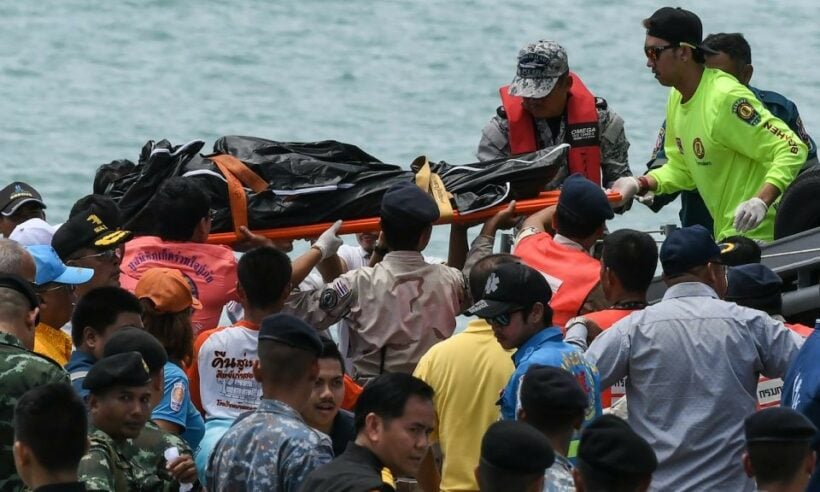 (4 minute read)
The Nation is reporting that Thai tourism authorities are expressing concern following an increase in cancellations of hotel room bookings by Chinese tourists following the tragic July 5 boat accident.
So far, 7,300 Phuket hotel room bookings for July and August have been cancelled by Chinese tourists in just 16 hotels that have reported figures so far, out of 160 in the Southern Hoteliers' Association group.
Industry insiders say the numbers are likely to increase as more hotels report their booking status. Chinese account for as many as 3 million tourists in Phuket per year, while on average some 10 million Chinese tourists visit Thailand every year.
Kongsak Kupongsakorn, president of the Southern Hoteliers' Association, said 19 member hotels had already reported their cancellations while another 160 hotels have yet to file their reports. The negative impacts of the July 5 accident in which nearly 50 were killed are widespread and more serious than previously thought, he said.

Chatchai Tipsunavee, permanent secretary at the Tourism and Sports Ministry, said a massive number of hotel booking cancellations had been reported despite remedial measures taken by the Thai government following the boat accident.
At this stage, hotel room cancellations are estimated to account for 10-15 per cent of the total business in the world-renowned resort province.
Chiaya Rapuepol, president of the Andaman Sea tourism business association, said the boat accident could cost as much as 42 billion baht in lost tourism and related revenues over the next two months. He called for the government to restore confidence in tourist safety as soon as possible to avoid even greater damage being caused to Phuket's 350 billion baht per annum tourism industry. News reports of the two boats capsizing received worldwide media coverage.
Phuket Governor Napat Prodthong wants the government to set up a command centre to regulate all Andaman Sea tourist activities in the nearby Phang Nga province.
He suggested inspection points for all incoming and outgoing vessels so that authorities could more effectively enforce safety and |related laws on vessel operators, captains, passengers and crew.
The Phang Nga command centre could take responsibility for Phuket, Krabi, Trang and Phang Nga provinces, he said, adding that Phuket itself will have its own vessel command units at Ao Por, Ratchata Harbour and Ao Chalong Harbour, with closed-circuit and surveillance TV systems installed to record all incoming and outgoing tourists.

Overall, the Phang Nga command centre and other facilities would cost Bt500 million to Bt600 million to boost tourist safety in the Andaman Sea, he said.
Meanwhile, the Phuket governor and other provincial authorities have joined with Vice Admiral Somneuk Prempramoj, commander of the Third-Region Navy responsible for Phuket and other Andaman Sea provinces, to work with harbour operators and other businesses to ensure tourist safety in the wake of the disaster. The government has announced a revamping of safety rules and regulations to prevent future accidents. The large number of vessels, boat services and even harbours in Phuket alone present a challenge for properly regulating the industry.
The Navy has sent its personnel to help provincial authorities restore confidence and to help upgrade the safety system by issuing early warnings on bad weather. Tourism authorities and others must step up preventive safety measures, such as ensuring passengers are taught how to use safety vests.
Somnuek said the Navy would propose that the central government use Article 44 of the charter to empower Phuket authorities to fast-track enforcement of rules and regulations to boost safety.
Meanwhile, Woraluk Reukch-aikan, managing director of TC Blue Dream Co, owner of the ill-fated Pheonix tourist boat, surrendered on Saturday and will appear in court today to seek release on bail.
Relatives of the 29 victims killed in the accident have been paid more than Bt60 million in combined compensation. Altogether, 46 bodies have been recovered from the sea, while authorities are still attempting to recover another body struck in the boat's wreckage and another passenger is still missing.
Reported by The Nation