Introducing Thaiger Property – 8,000+ listings for Phuket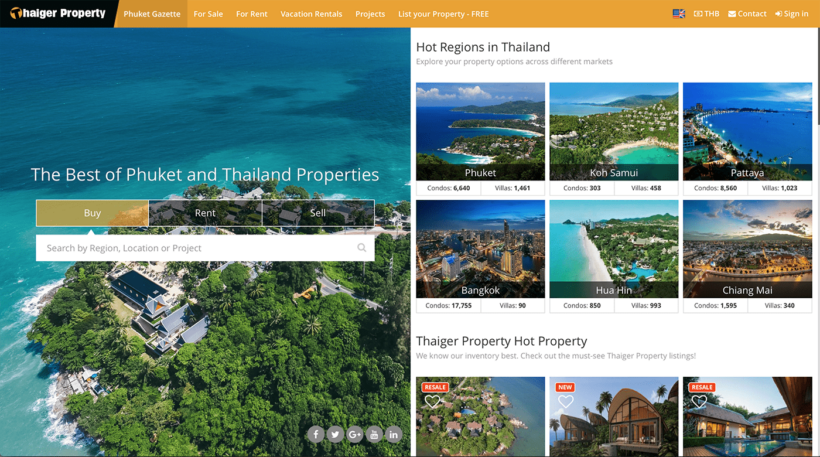 Phuket Gazette/The Thaiger are proud to launch our new ThaigerProperty.com website.
In Phuket, alone, there are more than 8,000 properties for sale on the website and, around Thailand, nearly 40,000 listings – by far the largest selection available. Some of the properties are exclusive, some are 'motivated sellers' and there's also rental listings as well, making it a very comprehensive one-stop-shop for everything 'real estate'.
The Thaiger's Tim Newton says this is one of the really important pieces of the puzzle in the rebuilding of the Phuket Gazette platform to provide the most comprehensive set of tools for people wanting to know anything and everything about Phuket, from the daily news to the best places to eat.
"Building on the strong news tradition of Phuket Gazette, we are broadening our platform and property remains a key part of the island's growing economy. There will be booms and lulls in a tropical island market developed around tourism but people are always going to want to buy and sell properties on Phuket."
The Thaiger Property site has tools that have never before been available for buyers to find transparent information about properties, the area, previous sales and similar properties in their budget. The more you look the more you'll find.
"We can honestly promise that this IS the only property website you'll ever need to use to find something to suit you. We also have exclusive arrangements with some of the newer developments on the island," said Tim.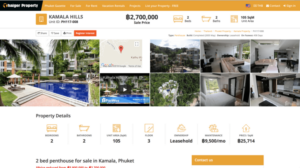 Tim's been on the island for long enough to see real estate agents come and go and plenty of start-ups that are promising but fizzle out within a year.
"Anyone can set up a Facebook page and sell property but people need to know that they're working with a reliable, stable agency with the right people and advice to back up their purchase. The team behind Thaiger Property now have 50 staff around Thailand and have specific inside knowledge about Phuket's property market."
ThaigerProperty.com also covers the markets in Bangkok, Chiang Mai, Pattaya, Hua Hin and Samui.
You're invited to check out ThaigerProperty.com anytime.
- Tanutam Thawan
Chiang Mai: New Zealander accused of masterminding murder of his Korean mother Chiang Mai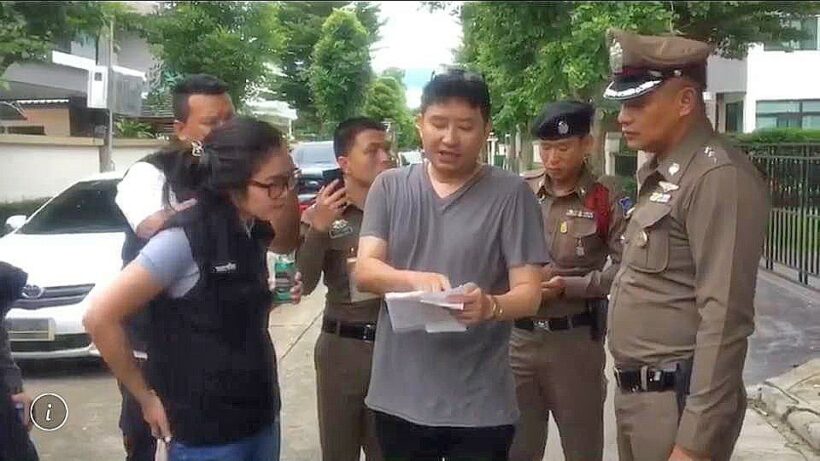 Chiang Mai police have arrested a New Zealander for allegedly masterminding the murder of his Korean mother by setting it up as quarrel between his wife and his elderly mother.
50 year old Brian Lee was arrested and charged with masterminding the murder of 76 year old An Jung Ja at a house in the Mountain View village in Tambon San Phisua in Chiang Mai's Muang district on Thursday. He was being detained at the Mae Ping police station.
Earlier, Lee claimed his mother had a quarrel with her daughter-in-law, Park Songhee, who then stabbed her to death out of anger. Lee said his mother became angry at the speed of Park's response to being called, and so grabbed her daughter-in-law and slammed her head against the wall and injuring her, before Park then stabbed her.
But after checking forensic evidence and security-camera footage, police concluded that Lee had lied about the quarrel and took part in the killing of his mother. His wife was under police watch at Chiang Mai Hospital.
Police said Lee's mother had several apartments and businesses in South Korea, and Lee had brought her to live with the couple in Chiang Mai six months ago.
STORY: The Nation
Huge meth bust in Chiang Mai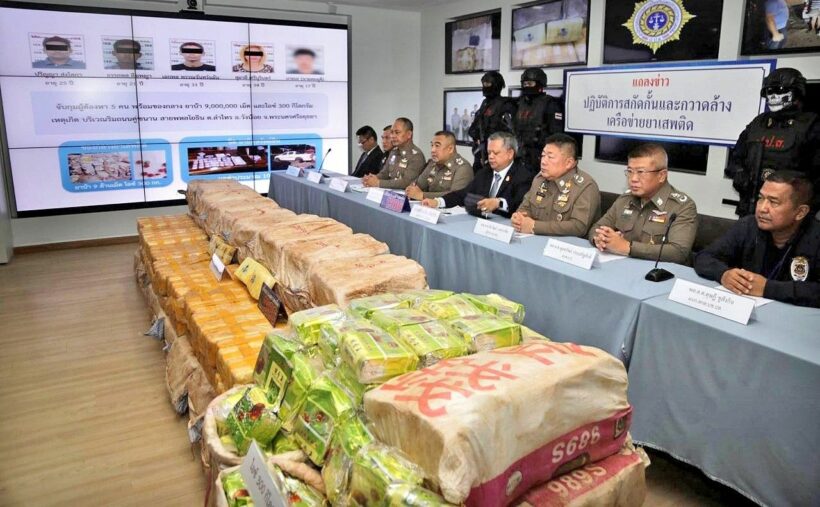 The big seizures of methamphetamine pills and 'ice' continue around the Kingdom. In the last two months nearly 50 million pills have been collected in various stings and raids.
Around 9 million methamphetamine pills and 300kg of crystal meth or "ice" was seized in Chiang Mai province shortly after the arrest of a fugitive last Monday, the police claimed.
Officers apprehended five other suspects in Ayutthaya on Thursday who were to collect the smuggled drugs, the Office of the Narcotics Control Board (ONCB) secretary-general Sirinya Sidthichai told a press conference today (Friday).
Sirinya says that this major bust started when the ONCB Region 5 and police arrested the 43 year old hill tribesman Panatkit Soponphumpanya. He said the man was wanted for a drugs crime in December 2010 with a Chon Buri arrest warrant. He was arrested in Chiang Mai's Mae Taeng district on Monday along with assets worth 10 million baht, Sirinya said.
The investigation then purportedly found that Panatkit was in the middle of a drug deal in which a supplier in neighbouring Myanmar hid a large batch of Golden Triangle "wine1" meth pills and "ice" along the border in Chiang Mai's Chiang Dao district for him to transport to Ayutthaya.
He said officers confiscated the drugs in Chiang Dao and arrested the five suspects in Ayutthaya.
ONCB and police would continue to probe the case to arrest the rest of the suspects, he said.
Sirinya said the authorities would also monitor the moving of sodium cyanide, which can be synthesised into the narcotic substrate called phenyl-2-propanone for the making of meth. The ONCB chief said Burmese factories had legally ordered sodium cyanide from a third country but there were suspicions that the product was being transported via Thailand instead.
STORY: The Nation
Chiang Mai: Son finds father dead in car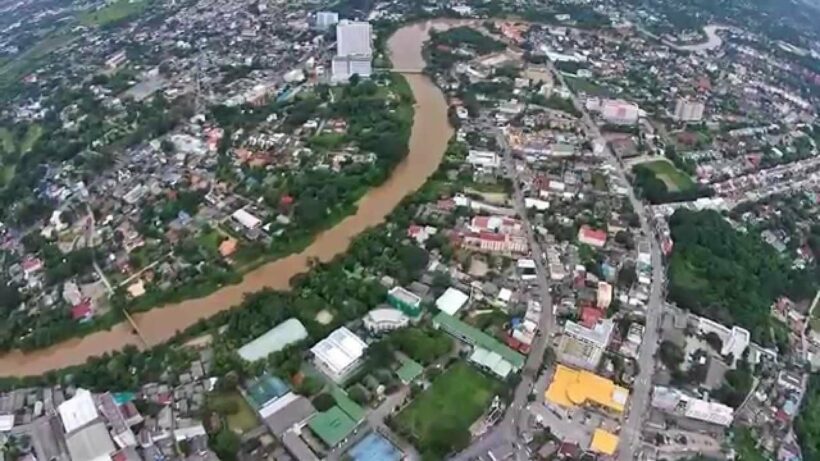 A man has been found dead in his own car in Chiang Mai's Muang district.  The car was covered near his house when his adopted son found the car with his father inside this morning.
Police estimate that 48 year old Somphet Thaso died at least two days earlier. His adopted son, Sukit Somboonpattanakoon, said Somphet could not be accounted for two days and he was unable to find him until he walked past the car and smelled a strong stench. He lifted the car cover canvas and found the body so he called the police.
The car was not locked but its four windows were closed.
Police say there were no traces of injuries on the man and suspect carbon monoxide poisoning caused the man's death. The fact the car was covered might suggest suicide, they added.
But his relatives claim his bag with a mobile, ID card and some cash was missing.
The investigation continues.
ORIGINAL STORY: The Nation