Introducing Thaiger Property – 8,000+ listings for Phuket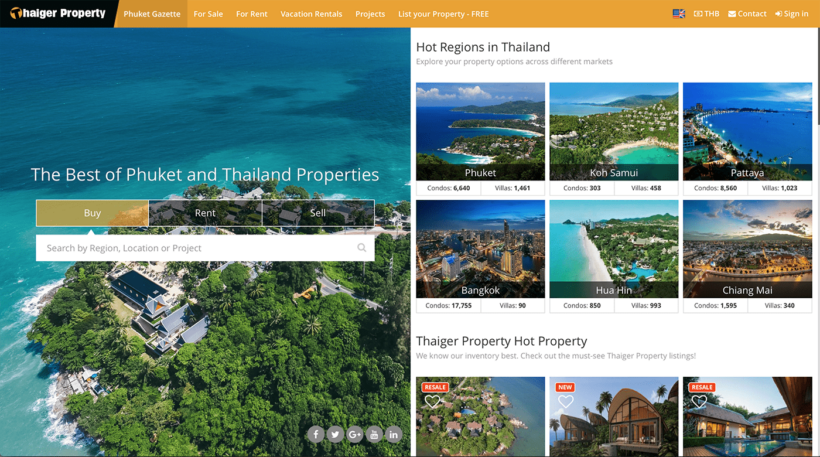 Phuket Gazette/The Thaiger are proud to launch our new ThaigerProperty.com website.
In Phuket, alone, there are more than 8,000 properties for sale on the website and, around Thailand, nearly 40,000 listings – by far the largest selection available. Some of the properties are exclusive, some are 'motivated sellers' and there's also rental listings as well, making it a very comprehensive one-stop-shop for everything 'real estate'.
The Thaiger's Tim Newton says this is one of the really important pieces of the puzzle in the rebuilding of the Phuket Gazette platform to provide the most comprehensive set of tools for people wanting to know anything and everything about Phuket, from the daily news to the best places to eat.
"Building on the strong news tradition of Phuket Gazette, we are broadening our platform and property remains a key part of the island's growing economy. There will be booms and lulls in a tropical island market developed around tourism but people are always going to want to buy and sell properties on Phuket."
The Thaiger Property site has tools that have never before been available for buyers to find transparent information about properties, the area, previous sales and similar properties in their budget. The more you look the more you'll find.
"We can honestly promise that this IS the only property website you'll ever need to use to find something to suit you. We also have exclusive arrangements with some of the newer developments on the island," said Tim.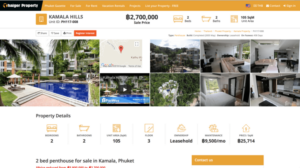 Tim's been on the island for long enough to see real estate agents come and go and plenty of start-ups that are promising but fizzle out within a year.
"Anyone can set up a Facebook page and sell property but people need to know that they're working with a reliable, stable agency with the right people and advice to back up their purchase. The team behind Thaiger Property now have 50 staff around Thailand and have specific inside knowledge about Phuket's property market."
ThaigerProperty.com also covers the markets in Bangkok, Chiang Mai, Pattaya, Hua Hin and Samui.
You're invited to check out ThaigerProperty.com anytime.

Find more property for sale and rent across Thailand at Thaiger Property, powered by FazWaz. You can even list your property for free.

New Immigration chief sweeping a broom through Chiang Mai Immigration offices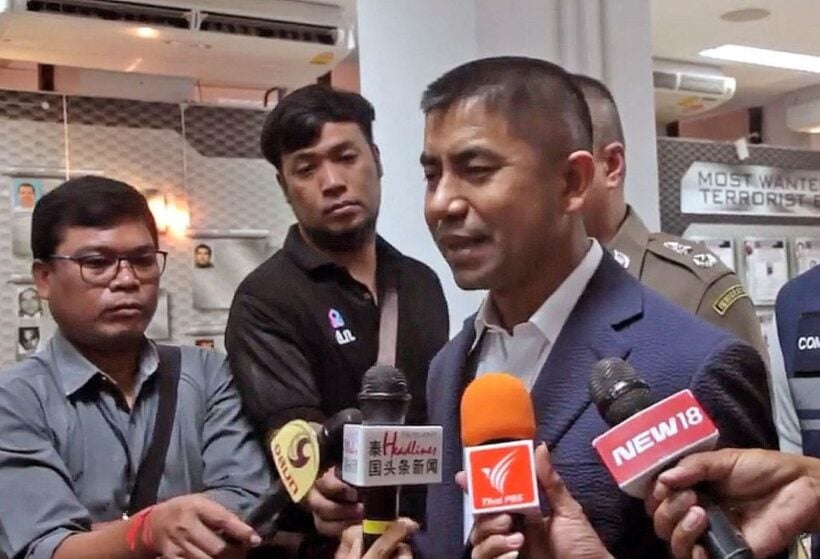 SCREENSHOT: Komchadluek
Responding to constant online chatter about the 'mess' at the Chiang Mai Immigration offices, the new Immigration chief, Maj-Gen Surachate Hakparn, is poised to transfer the existing Chiang Mai Immigration boss to an inactive post whilst further investigations are made into the office operations.
People have been complaining about all matters, from long waits (some cited having to arrive early and waiting all day to be seen), including Chinese who are having many problems with the northern office as well.
Surachate said that the suspension of the current Chiang Mai chief would likely be for just two or three weeks and shouldn't be assumed to be anything to do with wrong-doing.  He said he believed that further training of all staff will improve the bad service.
The new Immigration head has only been in the job for a month but made it clear at his appointment that he was going to target the Immigration offices as a priority. He's already visited some of the southern Immigration offices and is said to have made sweeping changes.
SOURCE: Komchadluek
Chiang Mai abbot defrocked over sexual abuse charges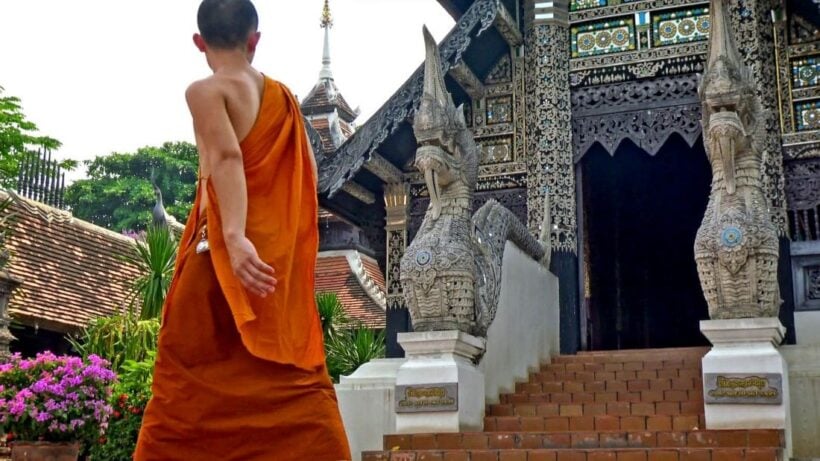 FILE PHOTO
An abbot in Chiang Mai has been arrested and defrocked for allegedly sexually abusing "more than 10" boys at his temple in Hang Dong district.

37 year old Phra Phansak Thitsilo, has now had his title reverted back to his lay name, Phansak Saenkhamwang, following his arrest at Wat Sriwaree Sathan in Tambon Sob Mae Kha. The warrant was issued on October 11 after several boys and their parents filed complaints with Provincial Police Bureau 5.

The mothers of the boys had collaborated their stories following their sons approaching them individually. When the mothers met to discuss the issue they decided to go to police.

The former Abbot has been accused of buying sex from multiple boys under age 18, paying them in either cash or valuables.
Chinese arrivals down by half in Chiang Mai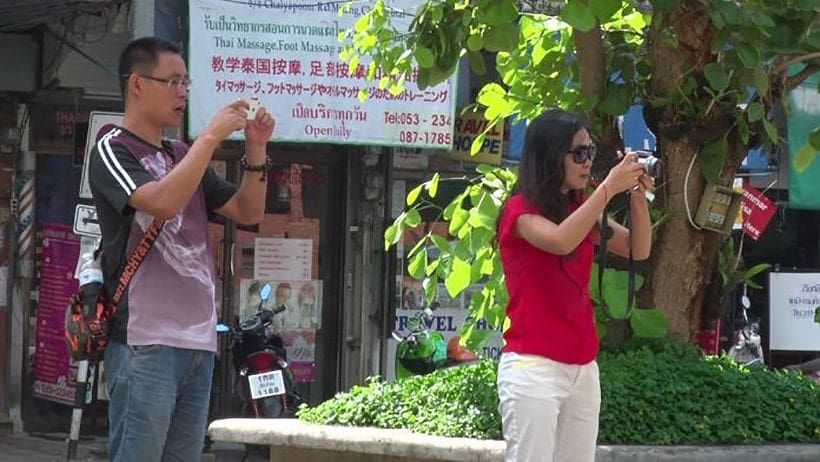 PHOTO: Chiang Mai News
A crisis meeting for tour operators has been held in Chiang Mai where they learned that Chinese tourism was down 50% in the first nine months of 2018.
Some measures were put forward to woo them back – including setting up Chinese language classes to improve communication with the tourists from China.
Reasons blamed for the big drop included the boat tragedy in Phuket and negative publicity from the Don Mueang airport security guard slapping the Chinese passenger. The Chiang Mai News say that "the Chinese were feeling disrespected."
There were lots of stories discussed about misunderstandings so it was proposed that the authorities set up Mandarin language courses. Other proposals included setting up a call centre, especially for the Chinese.
Everyone concurred that something had to be done to stop any further drop in numbers. The strength of the Thai baht and the weakening Chinese Yuan were also mentioned. Many agreed that a good start was made by immigration to stop under the table payments with the "No Tip" signage.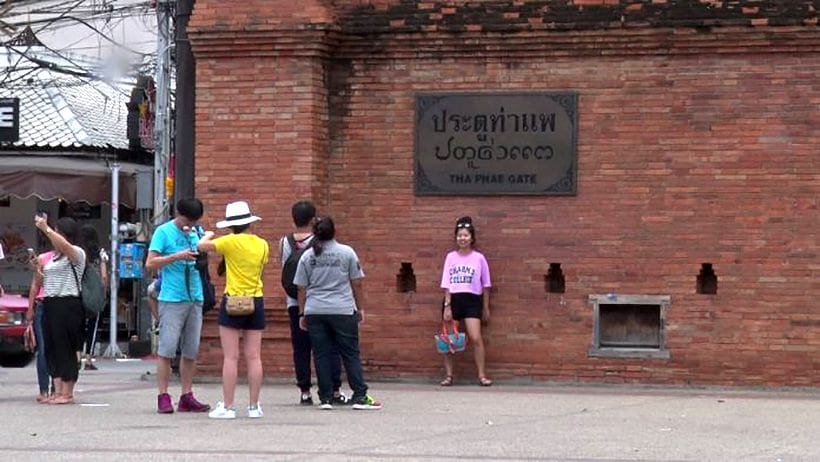 SOURCE: Chiang Mai News