Introducing Thaiger Property – 8,000+ listings for Phuket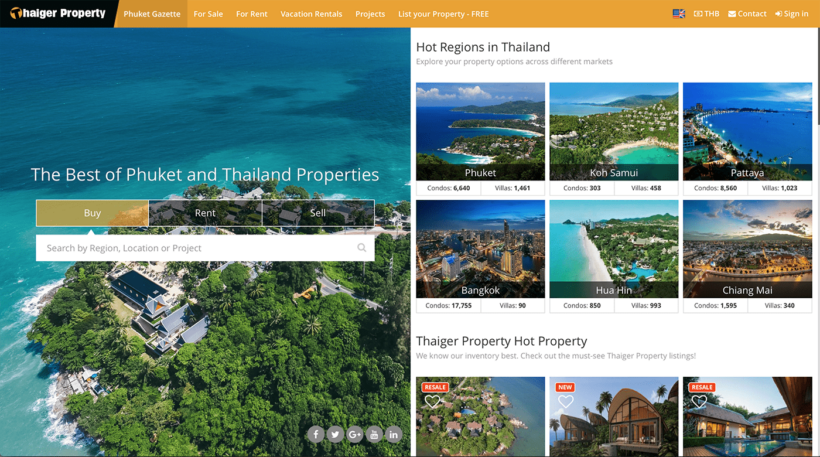 Phuket Gazette/The Thaiger are proud to launch our new ThaigerProperty.com website.
In Phuket, alone, there are more than 8,000 properties for sale on the website and, around Thailand, nearly 40,000 listings – by far the largest selection available. Some of the properties are exclusive, some are 'motivated sellers' and there's also rental listings as well, making it a very comprehensive one-stop-shop for everything 'real estate'.
The Thaiger's Tim Newton says this is one of the really important pieces of the puzzle in the rebuilding of the Phuket Gazette platform to provide the most comprehensive set of tools for people wanting to know anything and everything about Phuket, from the daily news to the best places to eat.
"Building on the strong news tradition of Phuket Gazette, we are broadening our platform and property remains a key part of the island's growing economy. There will be booms and lulls in a tropical island market developed around tourism but people are always going to want to buy and sell properties on Phuket."
The Thaiger Property site has tools that have never before been available for buyers to find transparent information about properties, the area, previous sales and similar properties in their budget. The more you look the more you'll find.
"We can honestly promise that this IS the only property website you'll ever need to use to find something to suit you. We also have exclusive arrangements with some of the newer developments on the island," said Tim.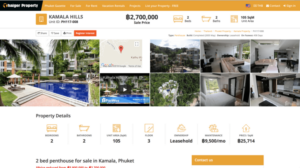 Tim's been on the island for long enough to see real estate agents come and go and plenty of start-ups that are promising but fizzle out within a year.
"Anyone can set up a Facebook page and sell property but people need to know that they're working with a reliable, stable agency with the right people and advice to back up their purchase. The team behind Thaiger Property now have 50 staff around Thailand and have specific inside knowledge about Phuket's property market."
ThaigerProperty.com also covers the markets in Bangkok, Chiang Mai, Pattaya, Hua Hin and Samui.
You're invited to check out ThaigerProperty.com anytime.


Find more property for sale and rent across Thailand at Thaiger Property, powered by FazWaz. You can even list your property for free.

Read more headlines, reports & breaking news in Chiang Mai. Or catch up on your Thailand news.

Toxic free school lunches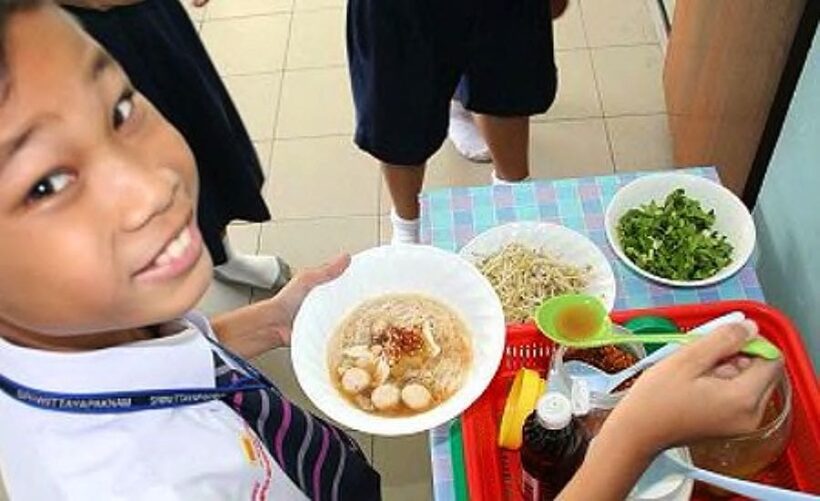 "Meat balls and sausages used in student lunches were also found to be contaminated with borax and formalin."
A major study has been released researching contaminants in vegetables used in the state-sponsored school lunch program. You'd hope that the lunches were fresh and nutritious, right?
Instead, they were dangerous.
Vegetables and fruits found in lunches for students under the government's free lunch program are almost 100 percent contaminated with pesticides and 99 percent of the urine samples from students and teachers in four provinces were tested with organophosphate, a deadly toxic pesticide that can attack the nervous system.
The alarming findings were the result of a research jointly conducted by Thai Education Foundation, Thai Health Promotion Foundation, Field Alliance of Chiangmai University and Greenpeace Thailand between July 2017-October 2018 on student lunches in 55 schools in Chiang Mai, Pathum Thani, Sakon Nakhon and Phang-nga provinces.
Vegetables, widely used in student lunches which were tested, include carrot, cabbage, Chinese cabbage, kale, long bean and tomato.  However, only two types of chemicals were tested – organophosphate and pyrethrum because organophosphate are widely used in insecticides for fruits and vegetables.
Thai PBS reports the the Thai Education Foundation secretary-general Marut Jatikate said that the most alarming findings appear to be the organophosphate residue found in 99 percent of the 436 urine samples from students and teachers in the four provinces.
Organophosphate poisoning symptoms include increased saliva and tear production, diarrhea, vomiting, small pupils, sweating, muscle tremors and confusion.
He said that the tests this time focused on two chemicals – organophosphate and pyrethrum – but they should have covered more toxic chemicals.
Nevertheless, he said findings from this research would be sent to the schools and parents of students in order that they would change the menu of student lunches but switching from mass-produced vegetables and fruits to organic vegetables and fruits which should be safer.
Besides the unsafe fruits and vegetables, Mr Marut said meat, meat balls and sausages used in student lunches were also found to be contaminated with borax and formalin.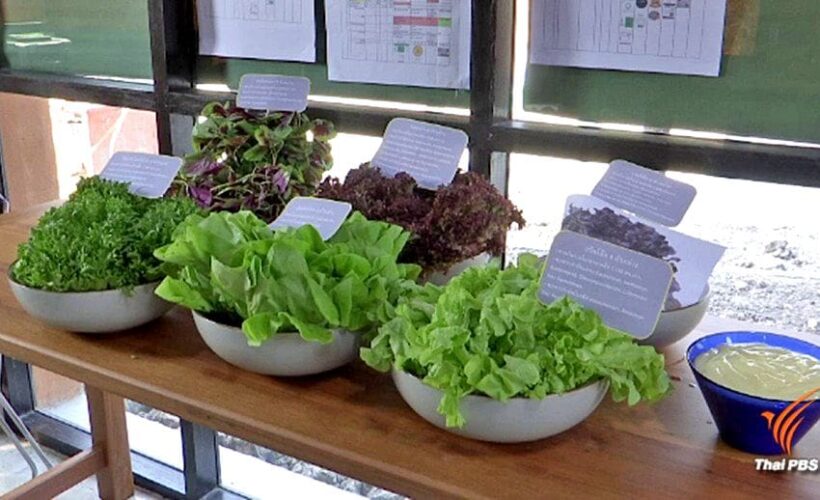 ORIGINAL STORY: Thai PBS
Teaching children to avoid sexual predators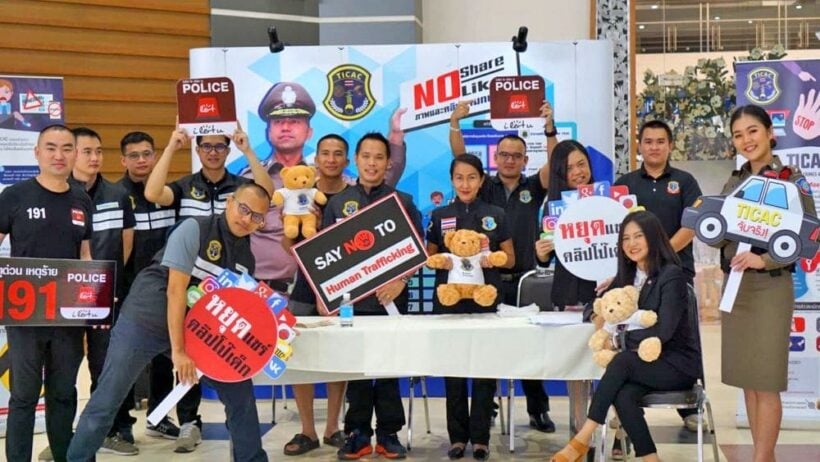 "These clips are then recorded and sold to a secret group."
Members of the police-led Thailand Internet Crime against Children (TICAC), Zoe International and the Hug Project are educating students on how perpetrators lure victims and use their sexual information and images to further extort sexual favours.
"Their plans are very complex," said Wirawan 'Boom' Mosby, founder and director of the Hug Project, which co-launched the program with Zoe International and TICAC yesterday.
Sexual predators have migrated to the Internet over the past few years, thanks mainly to development in technology and strong police suppression in real time, Wirawan said.
She said both boys and girls are being targeted, citing a TICAC case that involved more than a hundred teenage boys.
In a typical scenario, she explained, a paedophile sets up a fake account on social media such as Line, Facebook or Skype, using the image of a beautiful girl as a profile picture to get close to the target. After building affection and trust, the predator might then send a clip of a woman masturbating, and ask for a similar clip in exchange. These clips are then recorded and sold to a secret group.
As the target is often scared about the clip being leaked, the predator is able to extort more videos, Wirawan explained.
As per the Hug Project, two teachers in each school will be trained to help students avoid falling prey to online sexual coercion and extortion. The students will know which teachers they can reach out to, and the teachers in turn can report the case to Hug Project officers or TICAC.
"We will use technology to fight technology," Wirawan added.
The project will also limit students' access to adult content. By installing OpenDNS on their Wi-Fi routers, schools will be able to block pornography and websites deemed "unsafe" from being accessed by devices connected to the school's Wi-Fi.
Wirawan's company, Movaci Technology, will also offer free technical support.
For now, the programme includes eight state-run schools and three private foundations, along with about 3,000 students, but Wirawan hopes the initiative will be adopted nationwide.
"I hope the Education Ministry adopts and implements this project in all schools," she said.
TICAC chief Pol Maj-General Surachet Hakpal said police had investigated 128 cases of child pornography and 39 of child trafficking between 2015 and 2018.
Of the 140 suspects, 45 were foreigners and the remainder Thai. Police rescued 107 children – 33 boys and 74 girls.
Wirawan has been honoured by the US State Department for combating child trafficking in Thailand.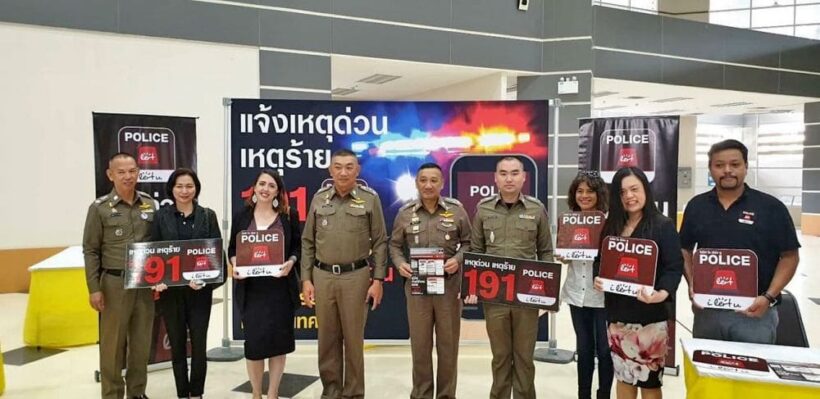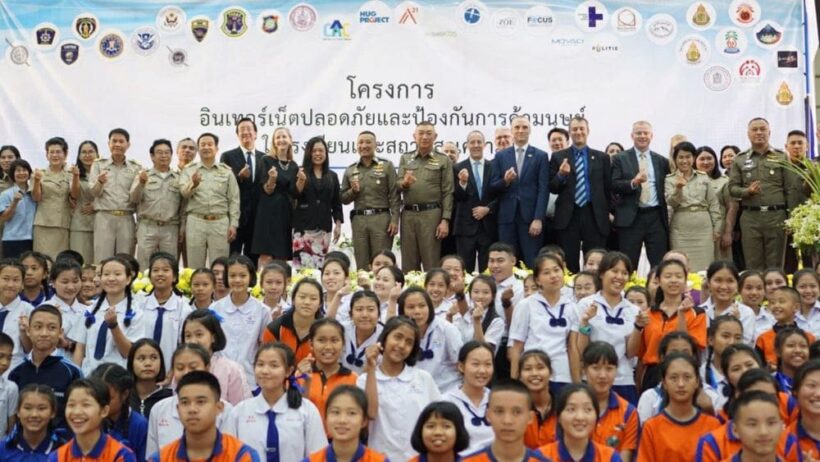 STORY: The Nation
Nude couple pictured on top of Egyptian pyramid sparks investigation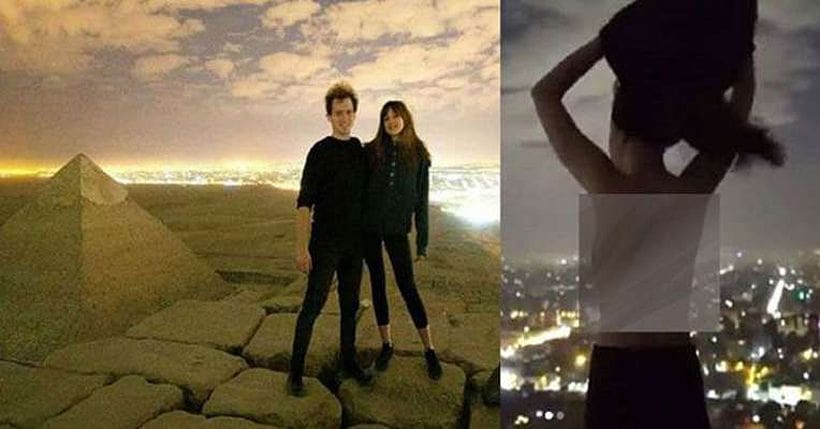 "Climbing pyramids is illegal in Egypt, with critics saying the incident shows a disregard for the nation's laws and its conservative society."
The question of tourists and their behavior at national monuments and popular sites comes up again today. This time in Egypt…
Read the report HERE.
"A video that shows a foreign couple in a naked embrace at the summit of the Great Khufu Pyramid of Giza is sparking reaction among Egyptians.
The three-minute video recorded at night shows a man and a woman scaling what appears to be the Great Pyramid of Giza with the skyline of Cairo in the background. When they reach the top, the video shows the woman taking off her shirt and finishes with a still image of them in a naked embrace.
Minister of Antiquities Khaled al-Anani called it a violation of public morality, and said the incident and the video will be investigated by the attorney general."
It's happened often enough in Thailand where locals believe that foreign tourists have 'defiled' their monuments with poor behaviour. The incidents are often innocent affairs where tourists have climbed over something the locals perceive as sacred, all the way to posing with their naked butts in front of famous temples.
Read about that fiasco HERE.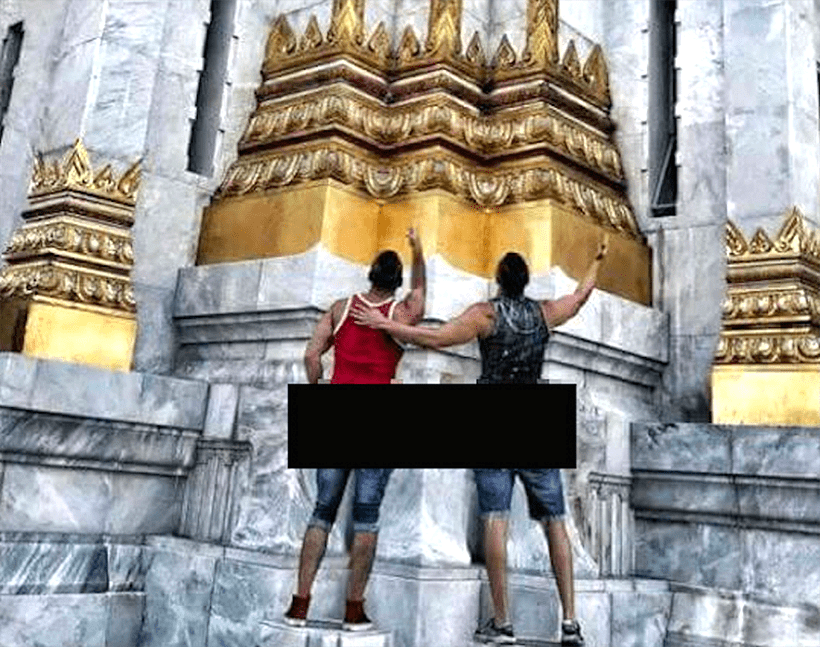 Or a more recent example in Chiang Mai HERE.
Or this one in Ayutthaya HERE.
How can tourists know exactly what is expected of them at some of these monuments? Is it the responsibility of local authorities to alert foreign tourists about expected behaviour? In some case it may not be 100% clear about what is, and what isn't, allowed.
Share your thoughts on our Facebook post about the topic HERE. You haven't 'liked' our Facebook page? Make sure you do when you're there and keep up-to-date with what's happening in Thailand.