Property
Fostering local attitude for Phuket's property development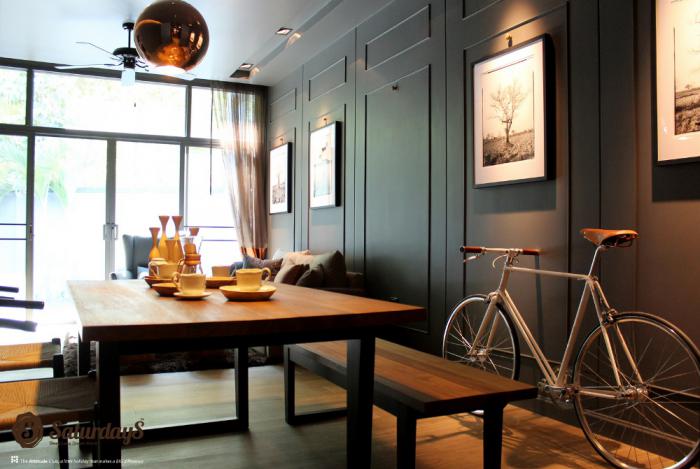 PHUKET: Phuket has seen many property developers go bust, some rise and fall and even fewer, rise, grow and keep growing. Attitude Club is a great example of the latter. Present on the island for 15 years, the company has undergone some major changes throughout its history, but always moving in one and only direction – forward.
"When we started Attitude Club we had very limited funds, maybe enough to buy two high-end desktop computers," says Wirachai Pranveerapaibool, the company's CEO, when he spoke to me in his spacious office located in Attitude's headquarters, just off the Bypass road – a modern building with great views of the green hills on the horizon.
"The timeline of Attitude Club's operations can be divided into three periods," continues Wirachai. "We started as architects and interior designers and this is something we still do today. Somewhere around 2004 we got involved in real estate. We decided to invest some of the profits from our design business into a small piece of land. We built two private pool villas in Nai Harn, one of the first private pool villas available for sale on the island."
"We kept expanding and today we have over 300 pool villas. Some of the villa owners that we work with asked us to help manage their properties when they are away from Phuket. This is when we got into the property management business. We decided to do it in the rental-pool style, which in turn led us to the hotel business."
This courage to explore new sectors of the industry and diversify has helped Attitude Club expand, even in difficult times. However, even though they try their hand in different niches, they have carried some core values with them throughout the company's evolution.
"At this moment, our core activity is property and in the past five years we've realized that the hotel business is the most profitable in Phuket. Yet design is in our DNA, and we strongly believe in high quality design. It all works together," explains Wirachai.
It seems that Attitude Club has a way of noticing opportunities and exploiting them. And even when dealing in the competitive markets of property and hospitality, they try to find new angles to look at things and serve the needs of customers which have been neglected by other companies.
"We're not like other real estate companies. Our idea is to develop our hospitality business and with everything we do, we keep tourism in mind. We see other companies focused on real estate or focused on the hotel business, but our idea is to mix these two together, and add some great design," says Wirachai.
"A good example is our Saturdays Condo project. It might look like a condominium, but after it is completed it will be more of a serviced apartment. There will be a restaurant, a spa. It's aimed at customers who come to Phuket for a couple of months."
This idea was born after conducting in-depth market research. Attitude Club realized that Phuket doesn't offer much space for short term expats, "with a budget of 30,000-40,000 baht you won't find a good quality apartment for a short-term rental and neither can you afford to stay at the hotel which charges at the daily rate. In Bangkok, there are a lot of serviced apartments directed at these kind of customers, but not in Phuket," says Wirachai, as he describes the reasons behind Attitude Club's approach to the island's real estate market.
Talking about attitude, I ask him what keeps him motivated to come to work everyday, thinking that at this stage of the company's development, it cannot be just the money.
"Now my goal is different than when we started the business," he tells me. "I could quit right now and have enough assets to retire and live a comfortable life. But there are still challenges out there, there are things that make me want to go to work."
"I have a new goal. On our new t-shirts we printed the slogan "local expert" and this is what I focus on. We are a local business and we've seen this place grow very fast, but the sad thing is that local business is dead. Their adaptation was not fast enough. This is why, while we expand, we want to help other local businesses by sharing our knowledge."
"We do more than using local produce in our hotels. We meet the local businessmen, we share our expertise and teach them what we know about business in Phuket. One example is the coffee we use in our Foto Hotel. Not Illy, not some European brand, but our local coffee. But we don't just use it, we helped the producer with packaging, with branding, with business strategy. And today they have become very popular and many other hotels want them to supply their product."
As we continue to talk about the intense flavor of Phuket's coffee, local eateries hidden in the narrow streets of Phuket Town (a beautifully designed map showing the best local food in Phuket Town will soon be available in Attitude Club's Blue Monkey Hostel) I realize, that this passion for the island, the enthusiastic attitude towards the authentic, local things is exactly what the island needs. The only way for us to grow, is to grow together.
— Maciek Klimowicz