Find your dream property in Thailand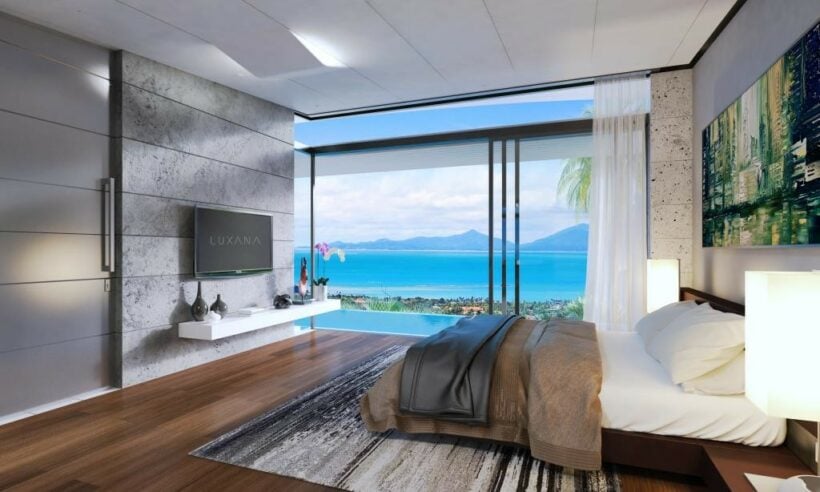 … or list your property for free.
property.thethaiger.com is a true one-stop-shop when you're looking to sell or buy property in all Thailand's hot real estate spots.
Paul Trayman, Chief Operating Officer, says property.thethaiger.com provides unique, comprehensive information about up to 40,000 properties around Thailand.
"We provide all details on every project and unit available for sale in Thailand (within the six regions we cover). Unlike other platforms we don't hide any information, empowering users with accurate pricing, land sizes, unit sizes, pools size, views, locations, monthly maintenance fees, completion dates and ownership structure. The site also has floor plans, master plans and lots of photos of listed properties."

Paul says property.thethaiger.com is committed to providing the best useful data so buyers can make more informed decisions about their purchases.
"We also have accurate market data so you can compare units and developments to others nearby or similar projects. There are over 40,000 unique properties for sale and rent on property.thethaiger.com
"Map-based searching is another innovation, enabling property buyers to not only filter by bedrooms, price, etc but also narrow their search down even further by navigating the map to the specific locations they want to live. Coupled with being live in 6 major languages, we cater to the local and international markets looking to purchase in Thailand.

CEO of The Thaiger Co. Ltd. Tim Newton says The Thaiger is delighted to be working with Paul and the team.
"property.thethaiger.com is an integral part of thethaiger.com platform providing our growing audience the best opportunity to find a great property somewhere around Thailand. We were so impressed with the unique platform we just hard to get them involved. Just a tip for people checking out the many properties on the site, scroll down to the bottom of the front page and you'll find the 'motivated sellers' section. You might just pick up a bargain!"
New properties are added everyday and the site services the main property hot spots around Thailand – Bangkok, Pattaya, Phuket, Chiang Mai, Samui and Hua Hin.


Find more property for sale and rent across Thailand at Thaiger Property, powered by FazWaz. You can even list your property for free.
Man found dead in pickup with charcoal burner in Rassada, Phuket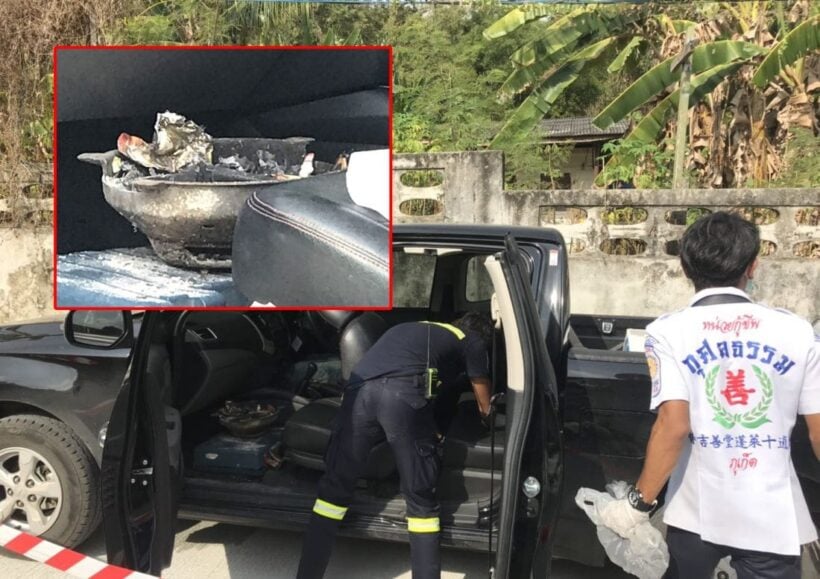 A man has been found dead inside a pickup truck with a coal burner also inside the vehicle in Rassada this morning. Police were notified of the situation in Soi Muen Sri in Rassada.
Police and emergency responders arrived to find the man's body in the parked pickup truck. The man was identified as 28 year old Weerawat Pakdeewirot from Phuket.
A coal burner was also found inside the vehicle. A suicide note addressed to his girlfriend was also found. The letter stated that he was facing financial problems. His body was taken to Vachira Phuket Hospital.
Police says that Mr Weerawat is a CCTV camera and internet contractor. His home was only 50 metres from the scene. Yesterday locals noticed his pickup parked at the scene. Today they saw the pickup in the same location and went to check out the situation.
Police are continuing their investigation.
If you or anyone you know is in emotional distress, please contact the Samaritans of Thailand 24-hour hotline: 02 713 6791 (English), 02 713 6793 (Thai) or the Thai Mental Health Hotline at 1323 (Thai).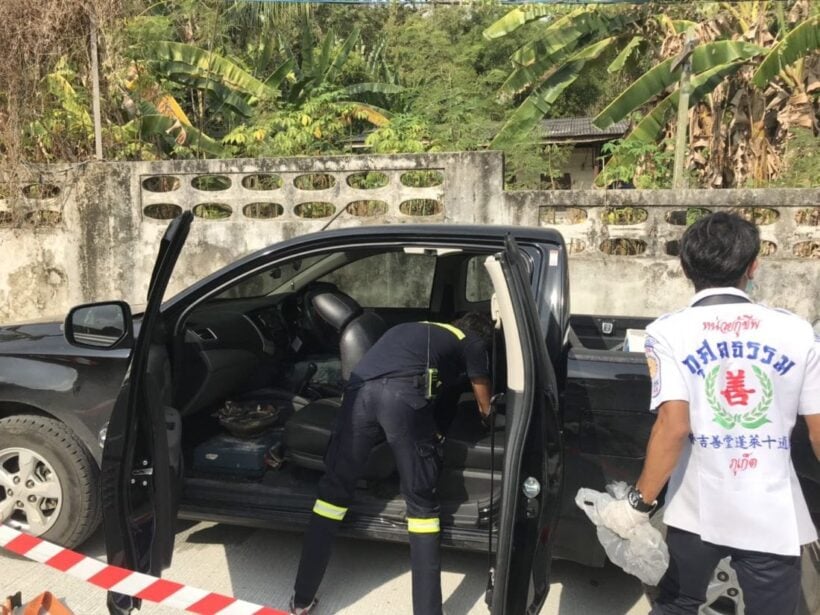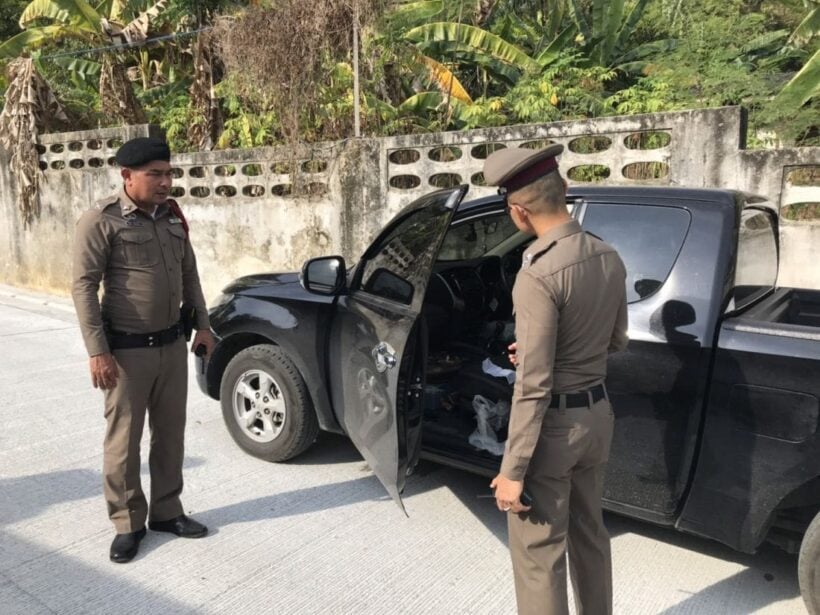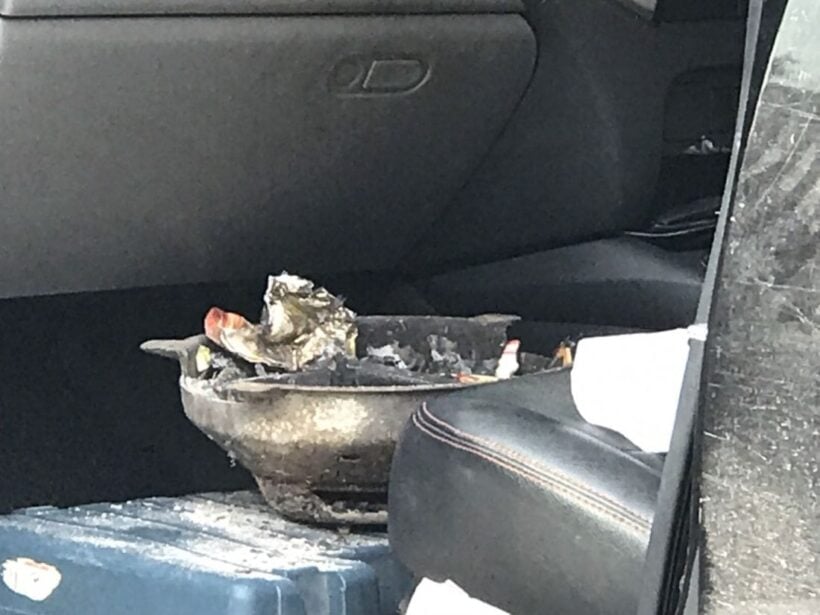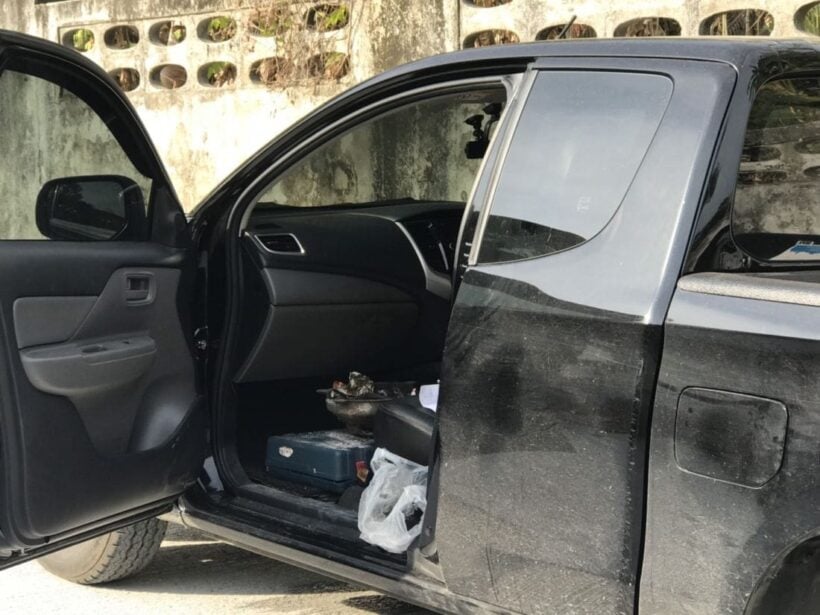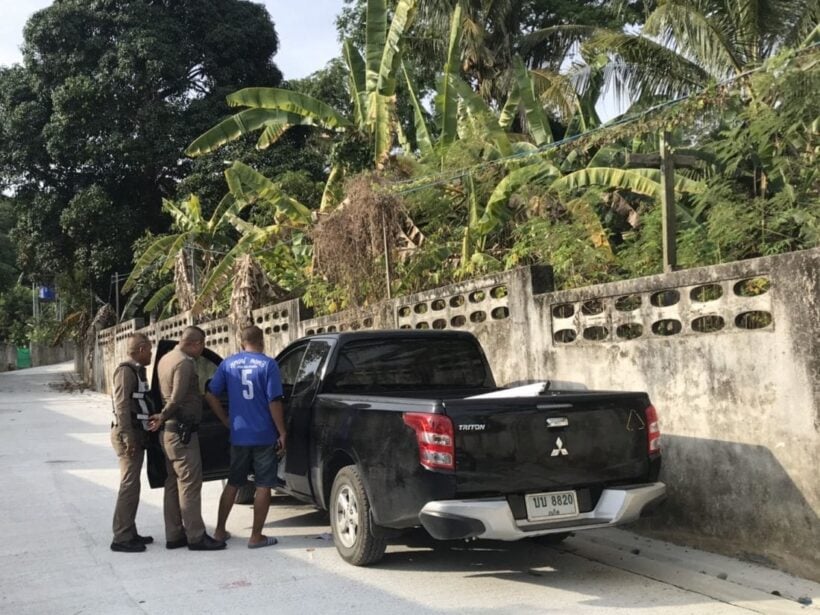 Injured Brahminy Kite (bird) rescued in Karon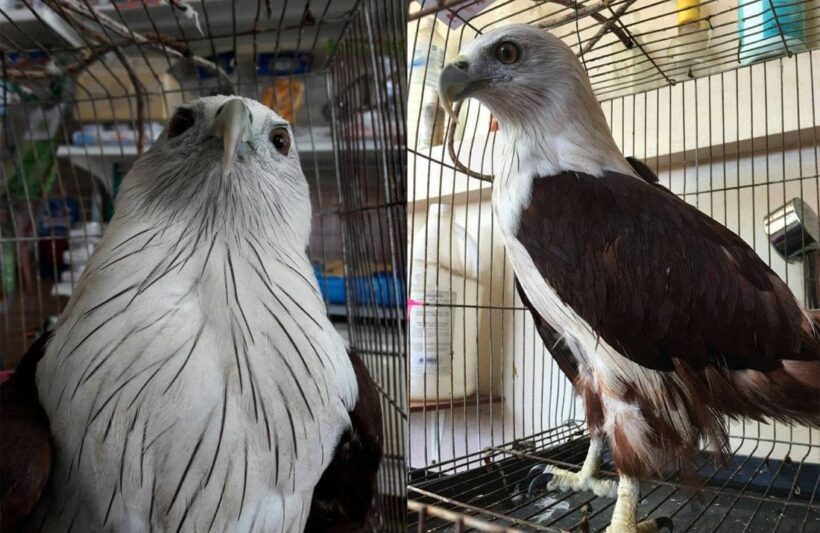 An injured Brahminy Kite has been rescued by locals in Karon, Phuket.
The mature Brahminy Kite was found in Karon this week. Locals who found the bird contacted the head of Khao Phra Thaeo Non-Hunting Area, Pongchart Chueahom.
The Brahminy Kite had a wound similar to a bite wound under its wing. It was unable tp fly. It is now being treated at a pet hospital in Thalang until it is ready to be set free.
The Brahminy Kite is a protected species in Thailand.
The brahminy kite (Haliastur indus), also known as the red-backed sea-eagle in Australia, is a medium-sized bird of prey in the family Accipitridae, which also includes many other diurnal raptors, such as eagles, buzzards, and harriers. They are found in the Indian subcontinent, Southeast Asia, and Australia. They are found mainly on the coast and in inland wetlands, where they feed on dead fish and other prey. Adults have a reddish-brown body plumage contrasting with their white head and breast which make them easy to distinguish from other birds of prey – Wikipedia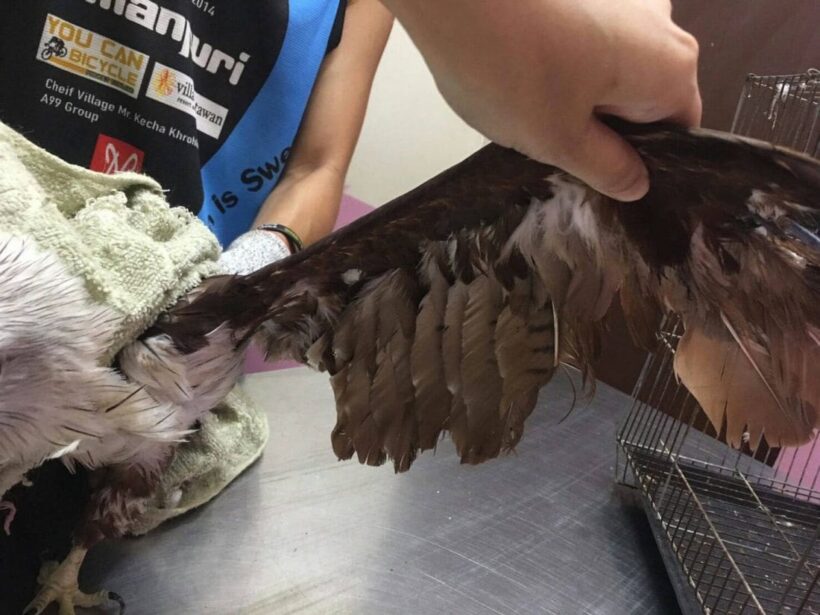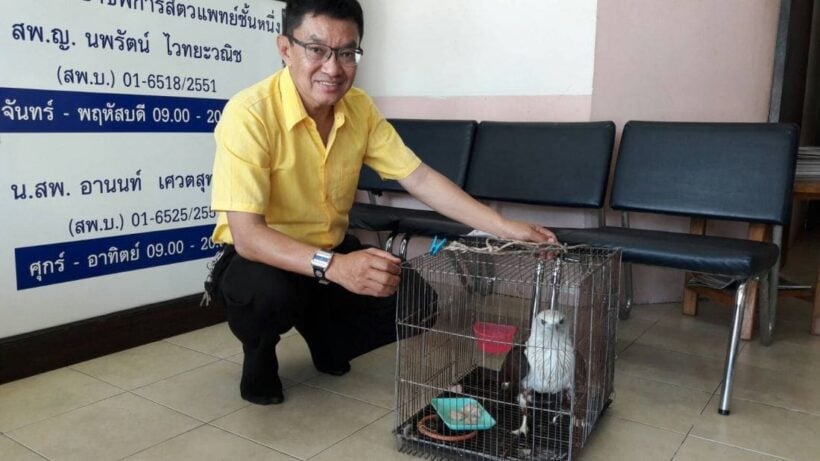 Thai Cabinet extends waiver of Visa On Arrival fees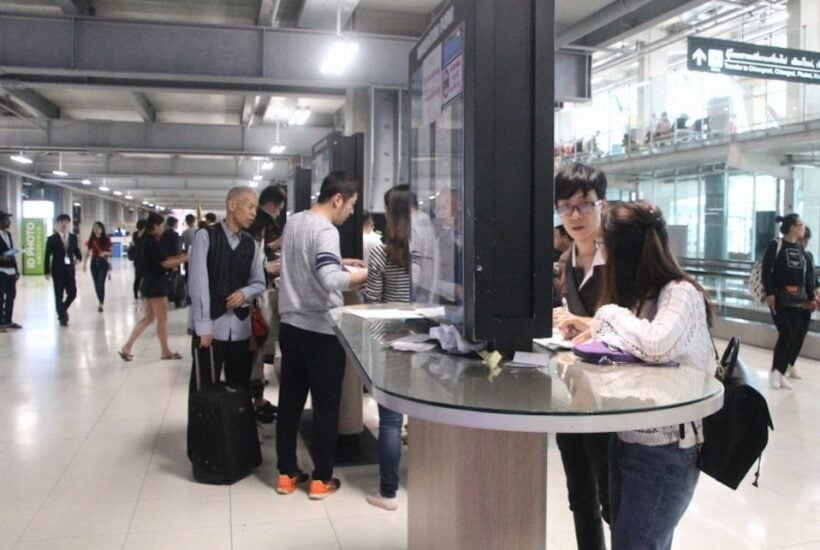 Thailand's Cabinet has extended the waiver of the fees for 'visa on arrival' for some foreign tourists to Thailand. The waiver of the 2,000 baht VOA fee will be extended to at least October 31.
The fee had previously been waived until January 14 this year in a bid to boost tourism. It was then extended until April 30 and has now been extended again. According to the Ministry of Sports and Tourism, waiving the VOA fee had helped support the increase of foreign visitor numbers.
Between November 15, 2018 to March 31, 2019, 3.58 million foreigners visited Thailand, an increase of 83% compared to the 1.6 million visitors during the same period in the previous year.
Meanwhile, waiving the VOA fee resulted in the government losing 2.95 billion baht in revenue but the extra tourists generated an estimated 105 billion baht in tourism revenue.
The Visa On Arrival waiver is available to tourists from 21 countries and regions, including China and India.