Thailand
Arrest warrant issued for man over Nakorn Pathom woman's shooting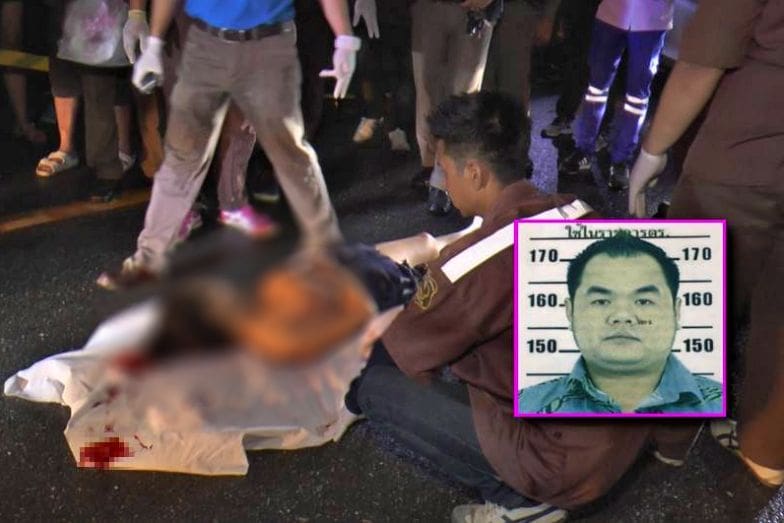 More details are emerging in the grisly slaying of the restaurant receptionist "Nong Nurse" gunned down in her car in Nakorn Pathom.
Daily News reports that it's emerged that she had a boyfriend from The Netherlands who was regularly sending her money and visiting her every three months. Nakorn Pathom court yesterday issued a warrant for the arrest of Wallop "Lop" Huayhongthong on murder and gun charges. He had been the boyfriend of Noppathorn for at least the last nine months. Nakorn Pathom is north-west of Bangkok.
The woman was shot whilst sitting in her car.
But the Court heard that "Lop" found out she was 'carrying on' with another man behind his back and visited a house where he found the pair together. The murder followed that encounter.
Pol Col Phaitoon Phitaktham of the Muang Nakorn Pathom police revealed more details of the case to Daily News. The victim had two children but her family home in Ratchaburi broke up and she went to work in Pattaya. There she met a man from the Netherlands who was sending her money every month. He also visited "Nurse" every three months.
The man she was seeing lived in Nakorn Pathom.
Daily News called the alleged murderer "Sia Lop" in their headline which suggests that the alleged murderer was a 'man of means'.. The report describes the victim as an 'attractive woman.
https://www.youtube.com/watch?time_continue=31&v=cOPRy5W6GWk
SOURCE: Daily News