Changes to the leasehold bill 'unlikely to impact property market'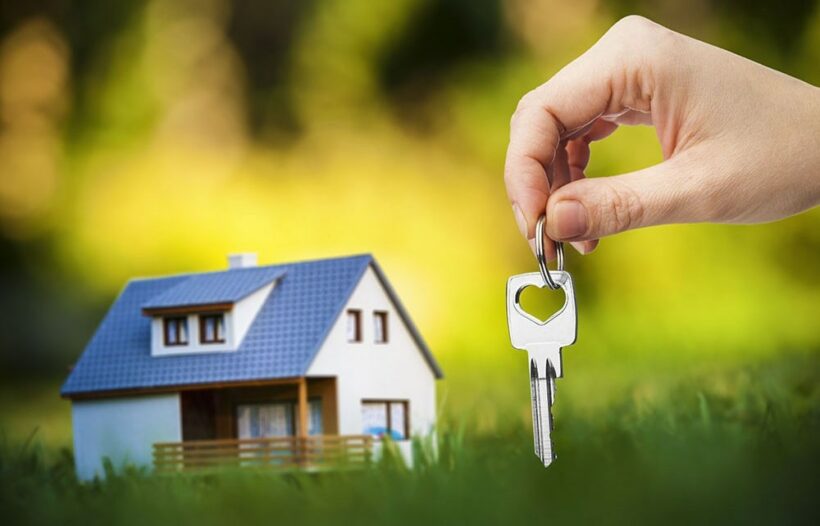 Changes to the Leasehold Bill looks likely to update the way foreigners can maintain rights to use land in Thailand. A new bill has been approved by the Thai cabinet and could become law following the public hearing process that finished yesterday.
The intention of the changes to the bill, mooted last year, is to make leasehold arrangements more secure and attractive. It would also allow lessees to sublet, renovate a property and even inherit without the consent of the lessor. Lease rights will also be able to used as collateral.
Investors and lawyers have so far given the proposals a thumbs up saying that the new Bill is a 'positive step forward.
Under current laws a lease agreement is automatically terminated up the death of the lessee.
Experts see one of the main improvements in the Bill is that leases will now be able to be mortgaged and make leases legally 'saleable', turning them into actual assets.
If the Bill goes into law under its current form leases for residential property will remain at 30 years and 50 years for commercial properties.
Experts don't believe that the Bill 'make-over' will have any effect, either way, on Thailand's residential property market.
Read more about the proposed changes HERE.
Keep in contact with The Thaiger by following our
Facebook page
.
Never miss out on future posts by
following The Thaiger
.


Interested in more property news or buying property in Thailand - check out FazWaz today!

Pattaya firework party lights up the weekend | VIDEO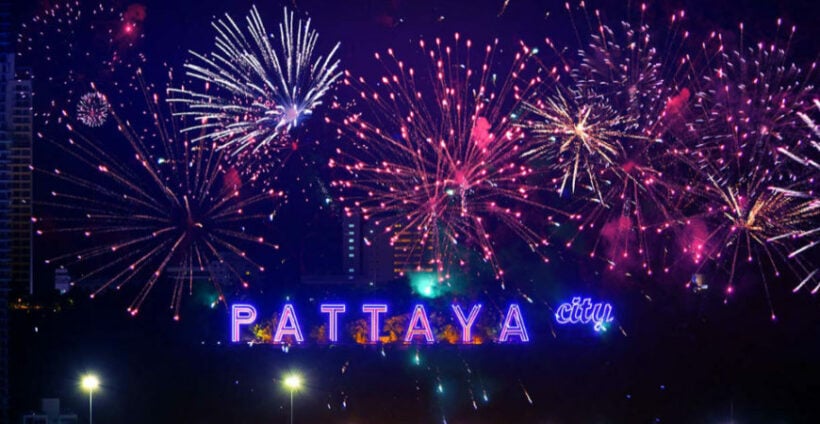 After much anticipation, the Pattaya Fireworks Festival lit up the sky this past weekend, delighting spectators with beautiful night beachside spectacle. More importantly, it was the first time Pattaya was packed with tourists since March this year, albeit mostly Thai tourists.
The event program was packed with long fireworks shows with hotels offering promotions for advanced bookings in an attempt to provide a much-needed boost to the local economy over the weekend.
To watch some of last night's events from Mike Bridge, click HEREand HERE.
The annual festival saw Thais and foreigners taking part in the festivities as local bars, pubs, restaurants, and food vendors enjoying a bit more padding in their pockets. Organisers didn't disappoint as they carried out their assurances to provide a world-class show with 4 fireworks shows per night. Such titles as "Shining in Sky," "Paradise Pattaya, Everyday for Everyone," "Pattaya Twilight, Decorated Stars," and "Light is Life," summed up the shows' themes.
During one of the shows' breaks, a 45 minute concert by popular Thai artist "Mean" graced the ears of onlookers, while an elephant show, by the Pattaya Elephant Camp, proved to be a sight for sore eyes. Marching bands featuring local Thai students started from the North Pattaya area and parading down Beach Road to the main stage area, located near Central Festival Mall filled the air with music, along with tiger shows and an art show by Nong Nooch Botanical Garden rounding up the schedule.
The popular Thai rock band "Big Ass" wrapped up the last fireworks show at 9:30 pm, with another popular Thai band "Boom Boom Cash" rocking out the night.
SOURCE: Bangkok Post
Keep in contact with The Thaiger by following our
Facebook page
.
Never miss out on future posts by
following The Thaiger
.
Tokyo Olympics may cost almost US$2 billion more due to Covid delay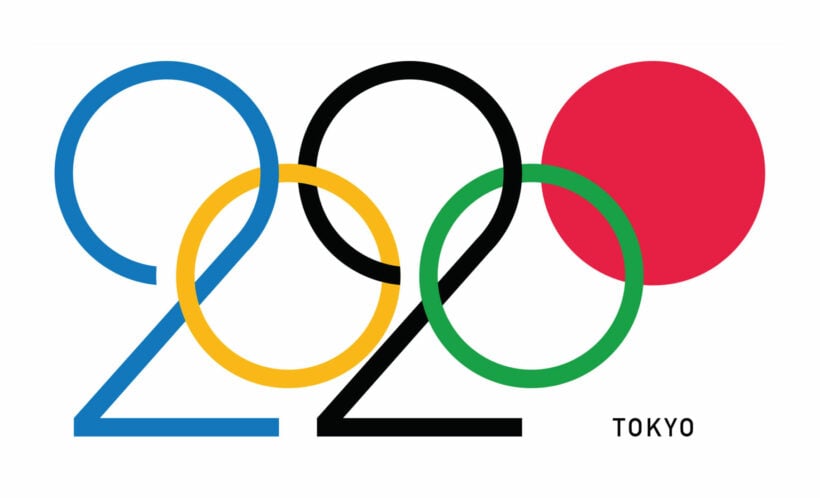 The Tokyo Olympics may cost almost US$2 billion more than its original budget of US$13 billion, after it has been delayed due to the coronavirus pandemic. Olympic organisers say they will decide on the increased budget for the Games after communicating with Japan's government and Tokyo. The Games were postponed by 1 year after Covid-19 spread worldwide, with its opening date set to July 23, 2021. Of all the events postposed because of Covid-19, the Olympics was the biggest and most complex to postpone.
Such a delay has yielded new costs, from retaining the organising staff, rebooking venues and transportation. Not to mention, the question of if the event can actually proceed safely. But Olympic officials are reaffirming that the Games can, indeed, be held following safety measures.
Such covid safety measures are reportedly another reason why the price of the event has increased, although the new estimated cost doesn't include such measures. Officials say they are expecting the additional costs to be paid for by the Japanese government. Organisers and officials are reportedly considering a long list of possible virus countermeasures that they hope will make the Games possible, even if a vaccine is not yet available.
A dialed-down, lower-cost Olympics plan was announced in September, with banners, mascots, meals, and athlete welcome ceremonies being scrapped along with fewer free tickets to be offered. A senior official has said that Tokyo Olympics test events will resume in March with a decision on fan attendance to be made in the spring season.
Thomas Bach, the International Olympic Committee Chief says he is very confident that the Games will have attending fans. However, fan enthusiasm has decreased inside of Japan, with summer polls indicating only 1 in 4 Japanese people wanting the Games to happen, with most wanting them to be postponed or even fully cancelled.
So far, Tokyo has reported just over 40,000 cases of Covid, with Japan reporting 145,000 cases since the pandemic began.
SOURCE: Bangkok Post
Keep in contact with The Thaiger by following our
Facebook page
.
Never miss out on future posts by
following The Thaiger
.
5 family members killed in early morning collision in Nakhon Ratchasima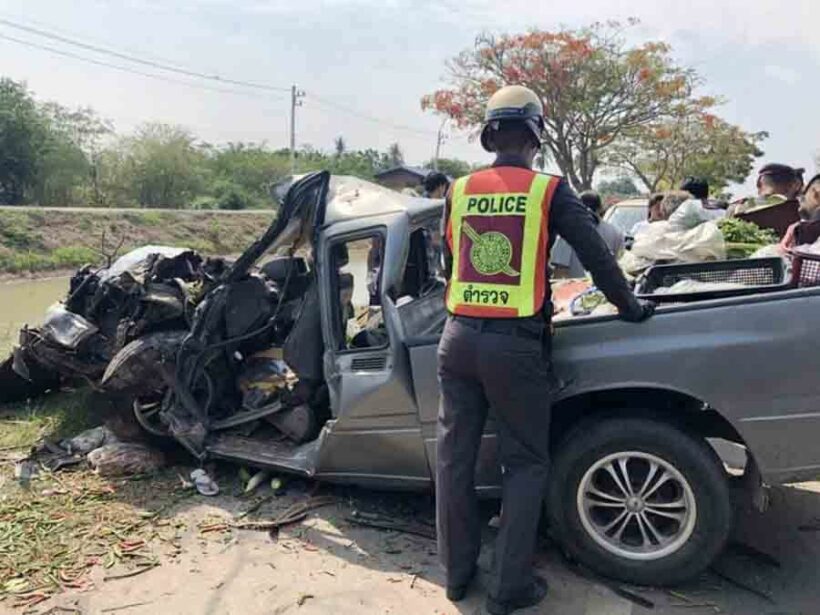 An early morning collision today has taken the lives of 5 family members in Thailand's lower northeastern province of Nakhon Ratchasima. One boy, aged 5, and two girls, aged 3 and 11, along with other family members, were killed when a pickup and sport utility vehicle collided in the Non Daeng district at around 6:40 am on the Mitrapap highway near the Ban Krok village of tambon Yao Yai, which lies north of Nakhon Ratchasima town. 4 men were also injured in the crash.
28 year old Anuwat Onnual, the driver of the Isuzu pickup, told police that he and 2 other male passengers were returning to Bangkok after unloading meatballs in Nong Khai province, when he lost control of the pickup, causing it to swerve across the highway median and collide with an oncoming Toyota SUV in Non Daeng district. Anuwat admitted he had fallen asleep at the wheel.
The other family members apart from the children killed were a 30 year old woman, who was driving, and another 35 year old woman. 2 other men who were in the SUV were also seriously injured along with 2 other men in the pickup. Those who were injured were separately admitted to Khong, Sida and Non Daeng hospitals, which are situated along the Mitrapap highway where the accident occurred.
Police say all 7 people who were travelling in the SUV were of the same family, in which 5 of those family members were killed. Police say an investigation was underway.
The accident is the latest in Thailand's ongoing dangerous road saga, as 2 days ago, a Thai singer died after crashing his carinto a lamppost while on a video call with his girlfriend. 23 year old Akkarachai, known as Ice, was found dead at the scene on Pahonyothin Road, or Route 1.
SOURCE: Bangkok Post
Keep in contact with The Thaiger by following our
Facebook page
.
Never miss out on future posts by
following The Thaiger
.