By The Book: Opportunities abound as island grows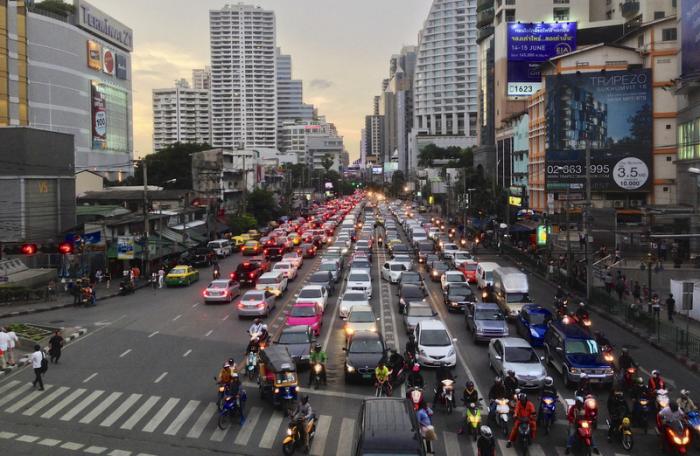 PHUKET: Anyone living in or visiting Phuket will notice the amount of construction work going on around the island. From property development to schools, hospitals, marinas and roads – all types of infrastructure on the island are undergoing development.
For several years now Phuket's residents have grown used to the traffic diversions around the construction of Phuket's underpasses at Darasamut, Samgkong & Bangku but this is just the tip of the iceberg for what is coming next.
With continually growing tourist numbers, population and vehicles on the road, Phuket requires better infrastructure. There are currently plans in place for further projects for new and existing roads, hospitals, schools, tourist attractions, transport systems, hotels and more.
Recently highlighted infrastructure projects in the local and national media have been: the new highway which will be built from Nai Yang to Koh Kaew, the expansion of Central Festival and Phuket's light railway, which will run from the airport down to Chalong Circle.
The development of a public transport system (light railway and new highway) will result in more development along their routes. We will begin to see condos, housing projects, shopping facilities, office space and more development in locations that were previously overlooked. This in turn will increase land values.
A lot of Phuket's planned infrastructure projects are located in the province's central and eastern areas. These locations currently have the lowest land values compared to Phuket's west coast and the south.
As infrastructure projects come to fruition the result will be greater increases in land values in these areas compared to other locations.
Another area of note is the northeast of the island, which continues to develop, albeit at a slower pace than the rest of the island. There are plans for the new Sheraton Phuket Grand Bay Resort and Residences, brand new Kung Bay Marina, expansion of the existing Ao Phor Marina and the ever-developing Thanyapura and United World College. We expect to see more development in this area in the future and with land values by far the most reasonable in Phuket, this is a very good opportunity for property investors to buy and hold.
For more information, contact Kevin Hodges, Siam Real Estate (SRE) Tel: 076-324042 Email: kevin@siamrealestate.com; siamrealestate.com
— Kevin Hodges


Find more property for sale and rent across Thailand at Thaiger Property, powered by FazWaz. You can even list your property for free.
Boat Pattana's Cherng Talay villa project reports strong pre-sales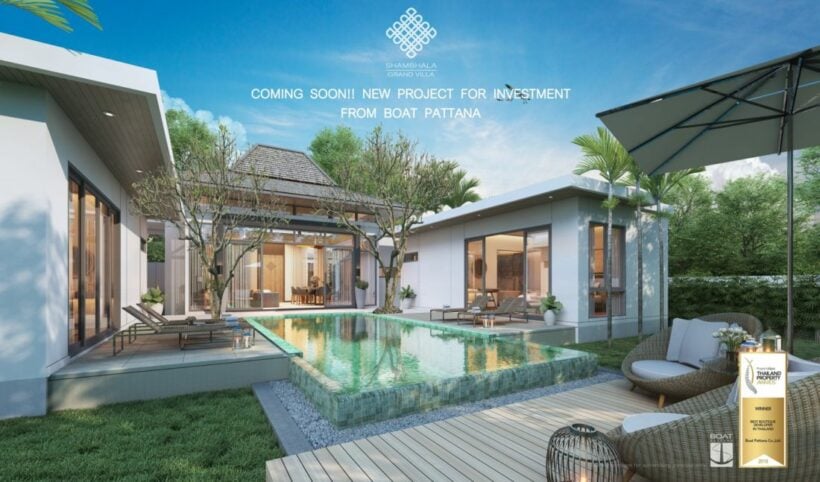 Thai developer Boon Yongsakul's latest development Shambala Grand Villa in Cherng Talay is experiencing strong pre-launch sales. With 22 available units, the Boat Pattana group has already reserved 17 units.
The landed properties feature two bedroom pool villas with land plots ranging from 300 to 600 square metres. Property management is through an affiliated company and buyers are offered a 6% guaranteed return on their investment – a fairly standard inducement in modern Thai new property sales.
Pricing for a fully furnished units starts at 16.9 million baht. Freehold and leasehold options are available.
Cherng Talay has become the latest 'next big thing' in Phuket property with the new Blue Tree Phuket waterpark opening sometime mid-year, Central's new concept retail development called Central Porto de Phuket and countless new condo and inland hotel developments.
Boat Pattana's other developments include the nearby Cherng Talay's Boat Avenue. For more details email boon@boatpattana.com
Chinese owners using condo investments as a 'hotel'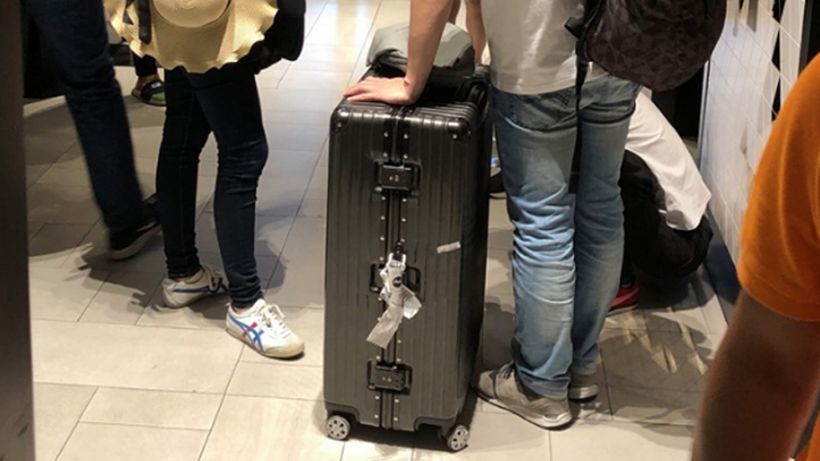 PHOTO: Thai Rath
Residents in condos around the country are getting sick of the parade of short-stay travellers using their condo rooms as defacto hotel rooms, travellers renting out their rooms from Chinese owners who run their investments as quasi hotel rooms.
Thai Rath reports that "Condo C Ekkamai" (Sukhumvit Soi 63) tenants are at the end of their tether. They claim Chinese owners are renting their rooms to their compatriots and running their mini-businesses as quasi hotels.
Many of the rentals were daily, a situation that remains illegal under Thai law.
"At Songkran the condo resembled Beijing," said one of the complainants.
"The owners had set up check-in and check-out facilities and baggage storage. There was also a team of maids on hand to do the cleaning in between guests."
The ongoing problem had been the subject of many complaints to the condo's body corporate who claim they are powerless to stop it (which is incorrect).
Legally, only rentals of more than 30 days are allowed without having the appropriate business and hotel licences. 'Room sharing', a situation used by the Airbnb business model for example, is a different matter and skates along a grey line in current Thai laws.
SOURCE: Thai Rath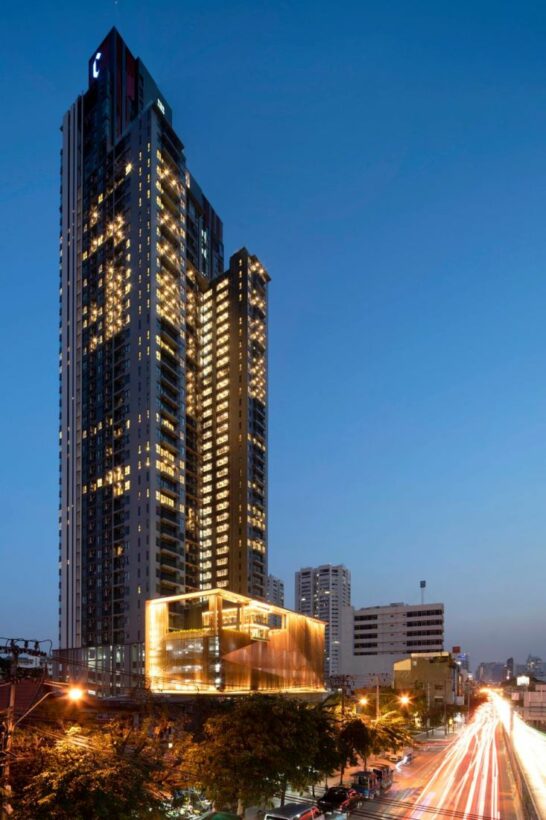 "Condo C Ekkamai" (Sukhumvit Soi 63)
A drop in demand leaves Bangkok with a glut of completed new condos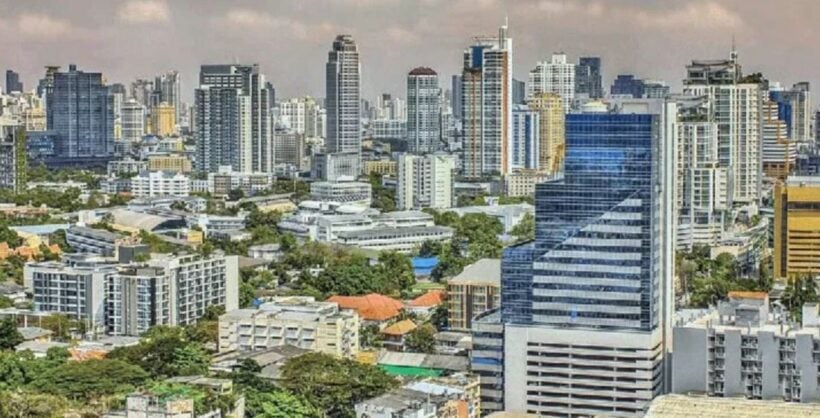 A parliament of owls? A murder of crows? A flock of geese?
But what's the collective noun for a lot of available new condo developments in Bangkok?
A glut of Condos?
As Thailand's economy is hit by the double whammy of fallout from US-China trade wars and lingering political instability, stricter mortgage-lending rules are also kicking in creating a buyer's market in the capital.
Some basic statistics… 65,000 new apartments became available last year. That's 11% more than 2017 and the most since 2009. But a Knight Frank reports indicates that demand is down and asking prices have decreased 6% year-on-year. Rental prices have also softened as recent investors remain keen to find tenants.
Aliwassa Pathnadabutr, a managing director of CBRE Group in Thailand, says that it's a great time to get into the BKK market with prices down a bit and the selection better than ever.
"The overall condominium market will be slower this year but there are still opportunities in some locations with the right product at the right price. We believe the market is entering an equilibrium stage where prices will be adjusted to a more realistic level."
Revised mortgage-lending rules that came into effect from April 1 are also dampening enthusiasm for property because lenders will now restrict the amount of money some buyers can borrow.
Meanwhile Brennan Campbell from FazWaz.com says the biggest developers are wanting to cash in their stock so they move on to the next projects.
"Some of the country's largest developers are holding a huge inventory of completed or soon-to-be completed stock where they have seen demand soften through the first two quarters of 2019. The motivation to sell these units is growing as this capital is required to fund future projects. The result? A supply of incredible units in some of the best areas of Bangkok where buyers can be more creative in their negotiation strategies in order to secure the best overall value."
Part of the softening in sales may also be linked to a drop in Chinese visitors to the capital. Whilst not a huge drop it is measurable considering that Chinese investors have historically been the principal foreign property buyers in Thailand. The lack of Chinese visitors is mostly a domestic problem with China's economy softening as the US-China trade war bites.
CBRE reported recently that Thailand's real estate market had a high reliance on foreigners.
"Most of the recent foreign buyers are investors and CBRE doubts they will live in the units they have bought. Foreign sales are highly sensitive to economic conditions of the buyer's home country."
Sopon Pornchokchai, president of the Agency for Real Estate Affairs, reports that a total of 454,814 residential units across the country were unsold in 2018.