Opinion
Island View: Tourism industry needs a rehaul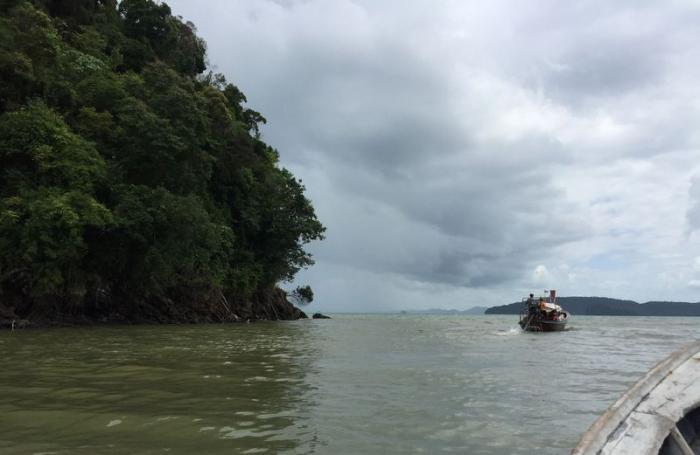 PHUKET: During a day trip to Krabi with some friends last weekend, I planned a short rendezvous at Railay Island. After a heavy lunch, we walked to the pier and were surprised to find that a return ticket via long tail boat cost 200 baht per person. That's not too much, I thought. There is probably a catch there. As it turned out later, there was.
The back of a truck 'taxi ride' to the pier didn't cost anything, and a few minutes later, we were at the pier. Dirty, discarded life vests lay on the boat floor – the boat operator didn't even pretend to be concerned with safety. The weather was stormy and the boat ride tumultuous at best. By the time we reached our destination, there wasn't a dry seat in the house.
It was still pouring wet when we reached the shore, which was unfortunate, since incessant rain was the reason we had made our 'escape' from Phuket. Nevertheless, at the end of a fruitless hour waiting for the rain to stop, I went back to the boat operator to ask if he was willing to head back to Ao Nang.
At this point the boat operator said something in Thai, which I didn't catch. That's when another one chimed in and said the return trip would cost 3,000 baht per person. Wait…what?
I stared at him in disbelief and he flashed his best 'land of smiles' grin back at me. It wasn't until I produced my ticket stub (which he thought I'd lost) that he gave an embarrassed shrug and motioned us to take a seat.
Sadly, his 'embarrassment' didn't last very long. Next thing I knew, he was asking a Chinese tourist to pay 200 baht because his ticket was damp and half torn. Welcome to Thailand 'my friend'.
During the ride back, I couldn't help but think of how many tourists have been fooled by these boat operators. We don't need smart cities and startup ventures to improve Thailand. We need to haul out these villains who prey on unfortunate visitors and ruin the reputation of the country and other honest, hardworking citizens.
Real, grassroots level change is needed if Phuket, and Thailand in general, has any real chance of being a 'tourism hub'.
— Zohaib Sikander