A comprehensive guide for foreigners buying condos in Thailand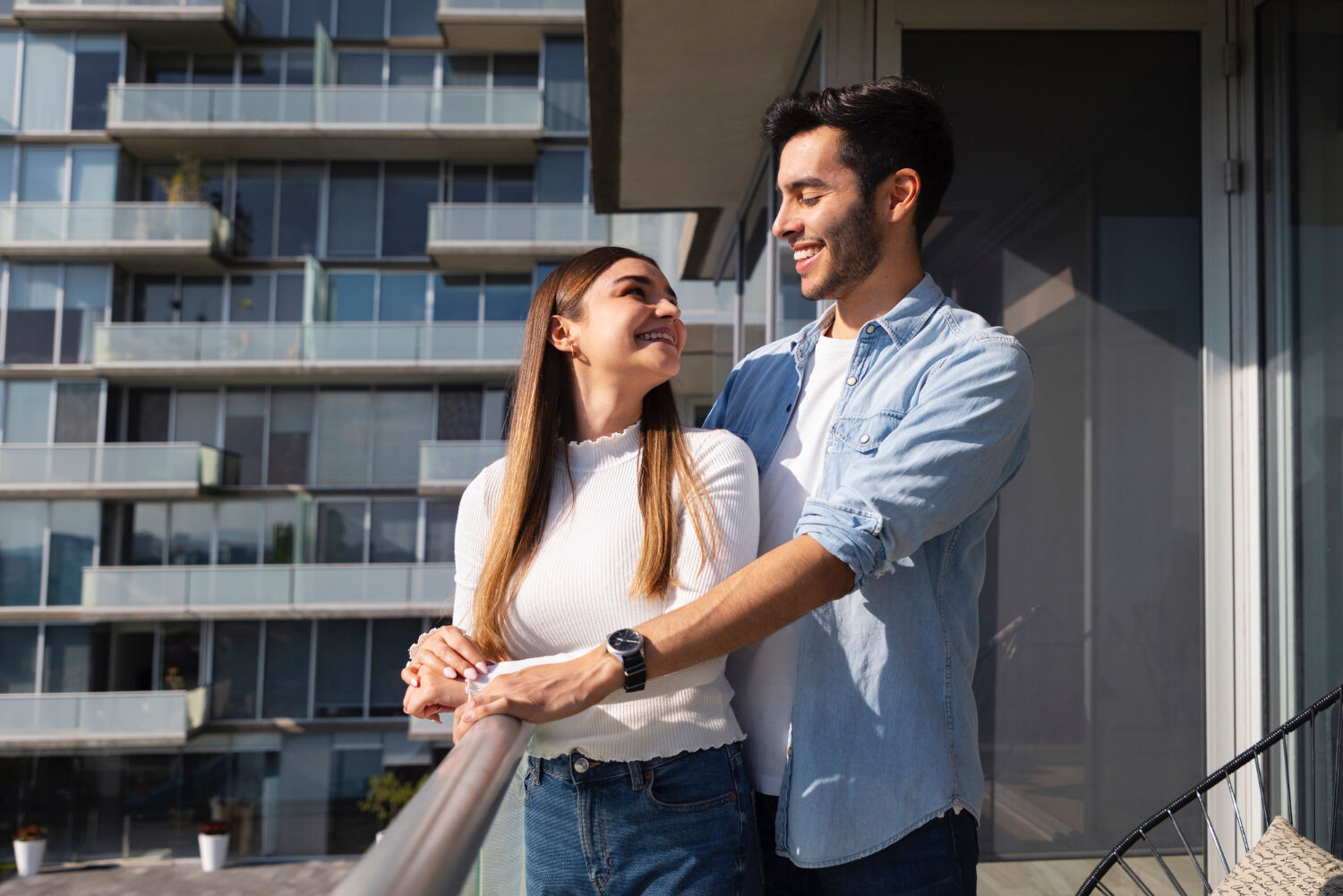 If you want to live permanently in Thailand or invest in the country's property market, buying a condo is possibly the easiest and most secure option. But figuring out where to start can seem daunting, can't it? You may find yourself asking: How do I do this safely? What are the legal implications of such an investment? So, to help you out, here's everything you need to know about buying a condo in Thailand.
Who can buy a condo in Thailand?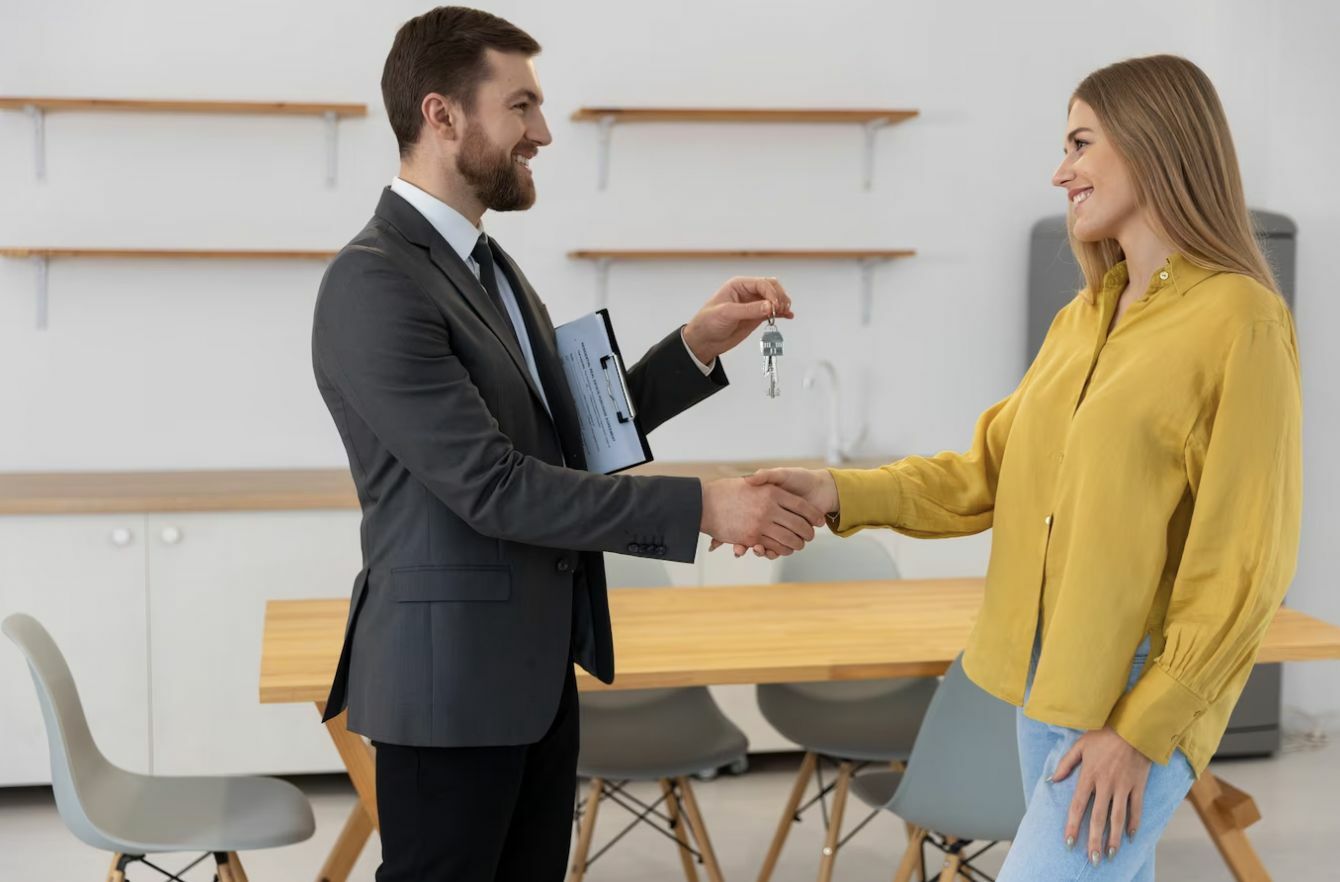 Any foreign national who has obtained legal entry into Thailand per immigration laws and doesn't have a criminal record should be able to buy condos in Thailand. However, there are certain requirements under the Thai Condominium Act that you need to meet. Three of the main requirements are as follows:
Foreigners can only own up to 49% of the units in a condominium development. This means that you need to check if foreign ownership is available in your chosen building before signing on the dotted line. You can easily verify this directly at the developer's office.
The condos must be managed and registered according to the condominium act.
All funds used for the purchase have to be transferred to Thailand from a foreign country in the original currency. Moreover, your condo can't be registered under your name without proof of the transfer.
What's the current status of Thailand's condo market?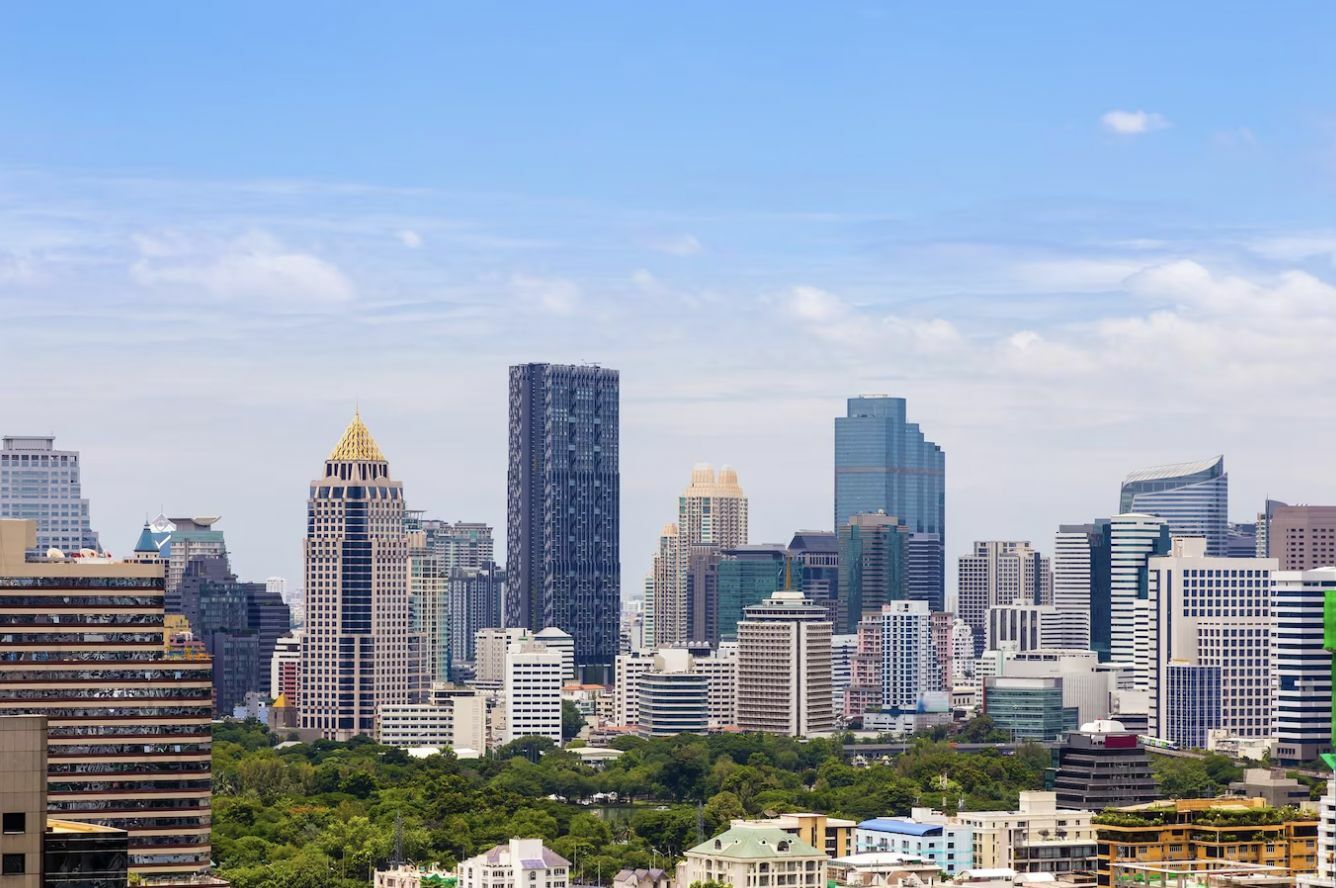 If you've been exploring the possibility of buying a condo in Thailand, you may have come across various opinions. Some say the market bubble will burst, rendering your property worthless eventually. Others, on the other hand, say that it's a sound investment. But what's the condo market in Thailand really like?
With the recent surge in new developments, worries about possible market stagnation are emerging. Despite these fears, condo prices have been on the rise annually, even during the Covid-19 pandemic. This indicates a consistent demand for condos in Thailand.
In fact, demand for condos in popular tourist areas like Bangkok, Phuket, and Pattaya, has increased over the past years. This demand has led to price increases, but the market remains reasonably affordable compared to neighbouring countries. Moreover, given the continuous influx of tourists and expats in Thailand, renting your condo could potentially offer a lucrative passive income.
Undoubtedly, unpredictable economic conditions could influence the market's future. However, the impact would depend on your purpose for buying – whether you are buying for rent or intend to live in the condo. If it's the latter, the impact might not be as significant. Still, it's advisable to collaborate with a trustworthy real estate agent and thoroughly research to make informed decisions while investing in Thailand's condo market.
What is the average cost of a Thai condo?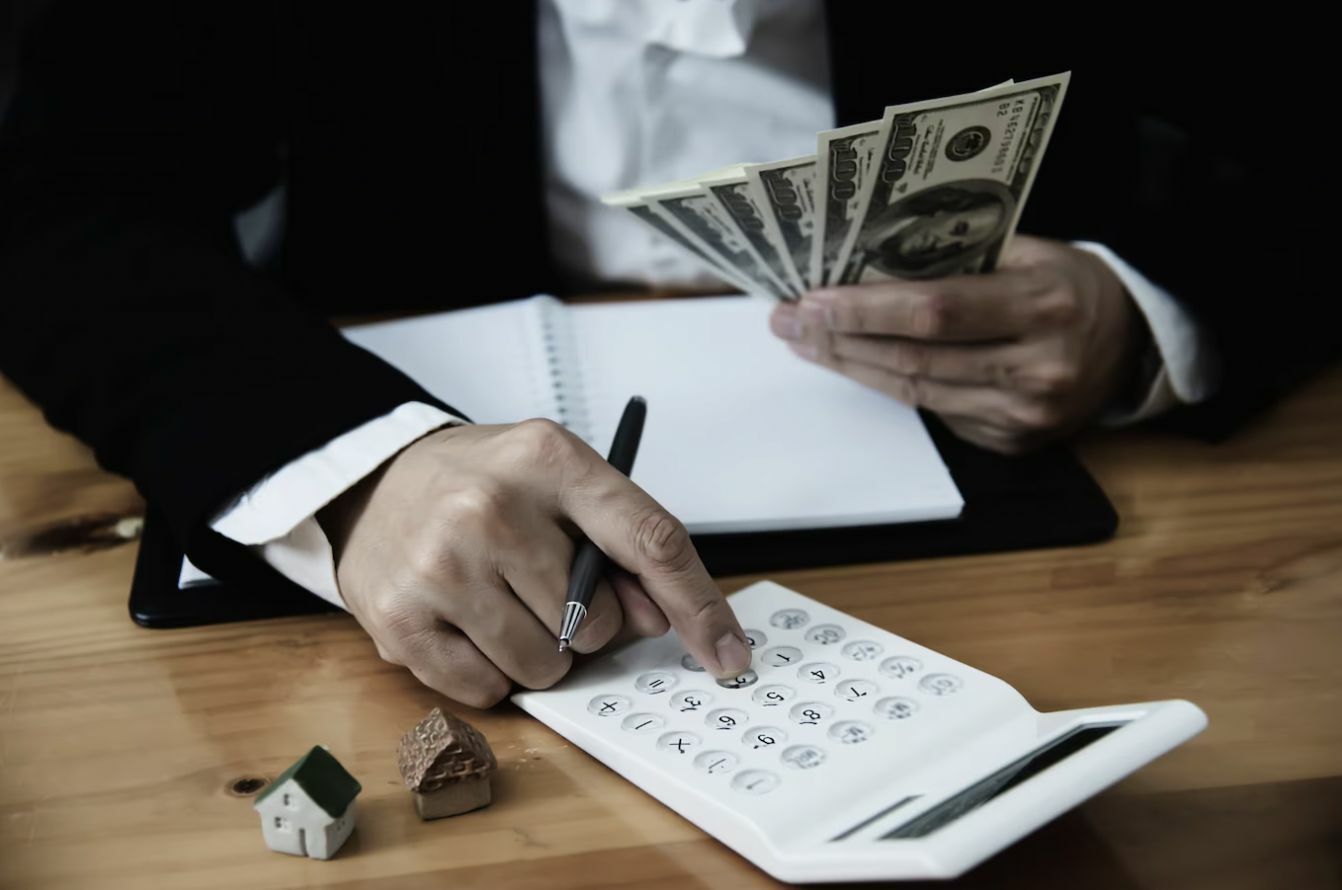 Condo prices in Thailand depend largely on location, size, and even the age of the property. The majority of people in the country determine the value of a condo and its rental potential by its size, usually assessed in square metres. According to data from FazWaz.com, the median price for a condo in Thailand is 129,000 THB per square metre.
In Bangkok, you should be able to get a mid-range condo for around 80,000 THB to 90,000 THB per square metre, while luxury condos usually start from 200,000 THB per square metre. Of course, location can affect these prices significantly. If you're looking for a condo in the centre of Bangkok with easy access to a BTS or MRT line, the price will be a lot higher.
If you're looking for a bargain, it's better to look for a property located a little bit away from the city centre. Alternatively, you can also consider purchasing a condo in older buildings. These buildings usually have multiple units for sale and present great opportunities for bargain hunting.
Always be open to negotiation with sellers since listed prices can often be reduced by up to 20%. Moreover, developers may offer freebies. However, be aware of hidden costs, which may reveal themselves only after contract signing. This can result in an additional expenditure running into thousands of baht.
What are the types of condos available in Thailand?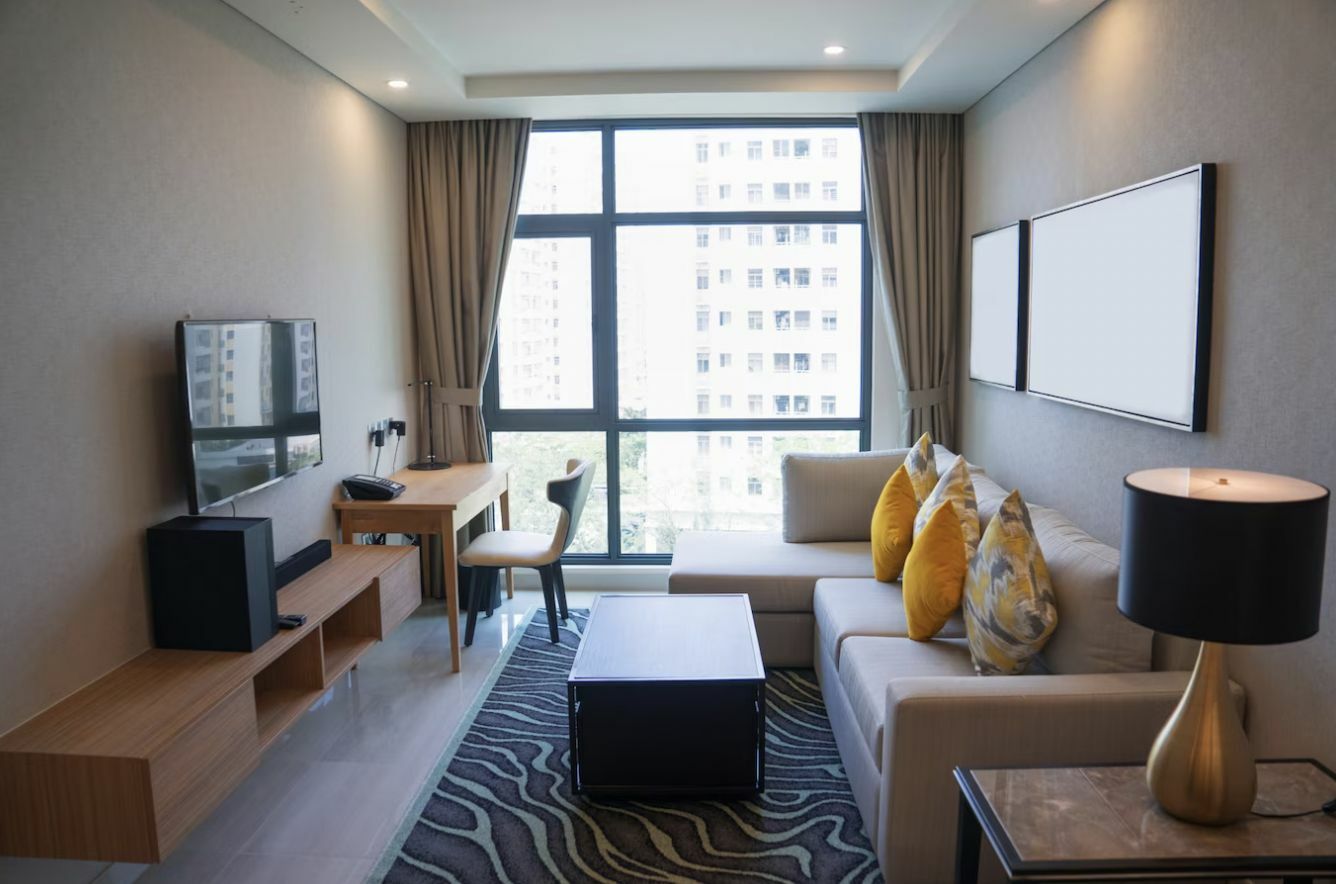 Unit types
There is a wide range of condo unit types available in Thailand, so you can easily find one that best suits your needs and lifestyle. From small studio condos to grand penthouses, each type offers unique features and advantages. Below are some of the most common unit types:
Studio
These are compact units, generally 22 to 30 square metres in size. They can start from around 2 million THB. Best for students and young professionals, studio units have the living room, dining room, and bedroom in a single-room space except for the bathroom. Some studios in Bangkok also come with a tiny balcony, which is good for air circulation.
One-bedroom
These larger units usually range between 35 to 50 square metres, starting from 3 million THB. They offer a separate bedroom, a living room, a small kitchen, and a bathroom. They're ideal for singles or couples wanting extra space compared to a studio unit.
Two-bedroom
Boasting a size between 60 to 90 square metres, two-bedroom condos generally start from 4 to 5 million THB. They typically have two separate bedrooms, a living room, a kitchen, and one or two bathrooms. This makes them great for small families with children or people who need extra space for a home office or guest room.
Three-bedroom
The large-size condos ranging between 120 to 150 square metres, are priced from around 10 million THB. They feature three bedrooms, an additional room, a living room, a kitchen, and one or two bathrooms, ideal for larger families.
Loft or duplex
Loft or duplex condos can be spacious, with an average size of around 300 square metres. They range in price from 5 to 50 million THB. These two-story units come with a mezzanine level and are suitable for those desiring a modern living space with abundant natural light and open space.
Penthouse
Coming in at 300 to 500 square metres, Penthouses are a luxury investment starting from 50+ million THB. They often feature private elevators, rooftop gardens and swimming pools, making them excellent for those seeking a high-end lifestyle.
New vs. off-plan vs. pre-owned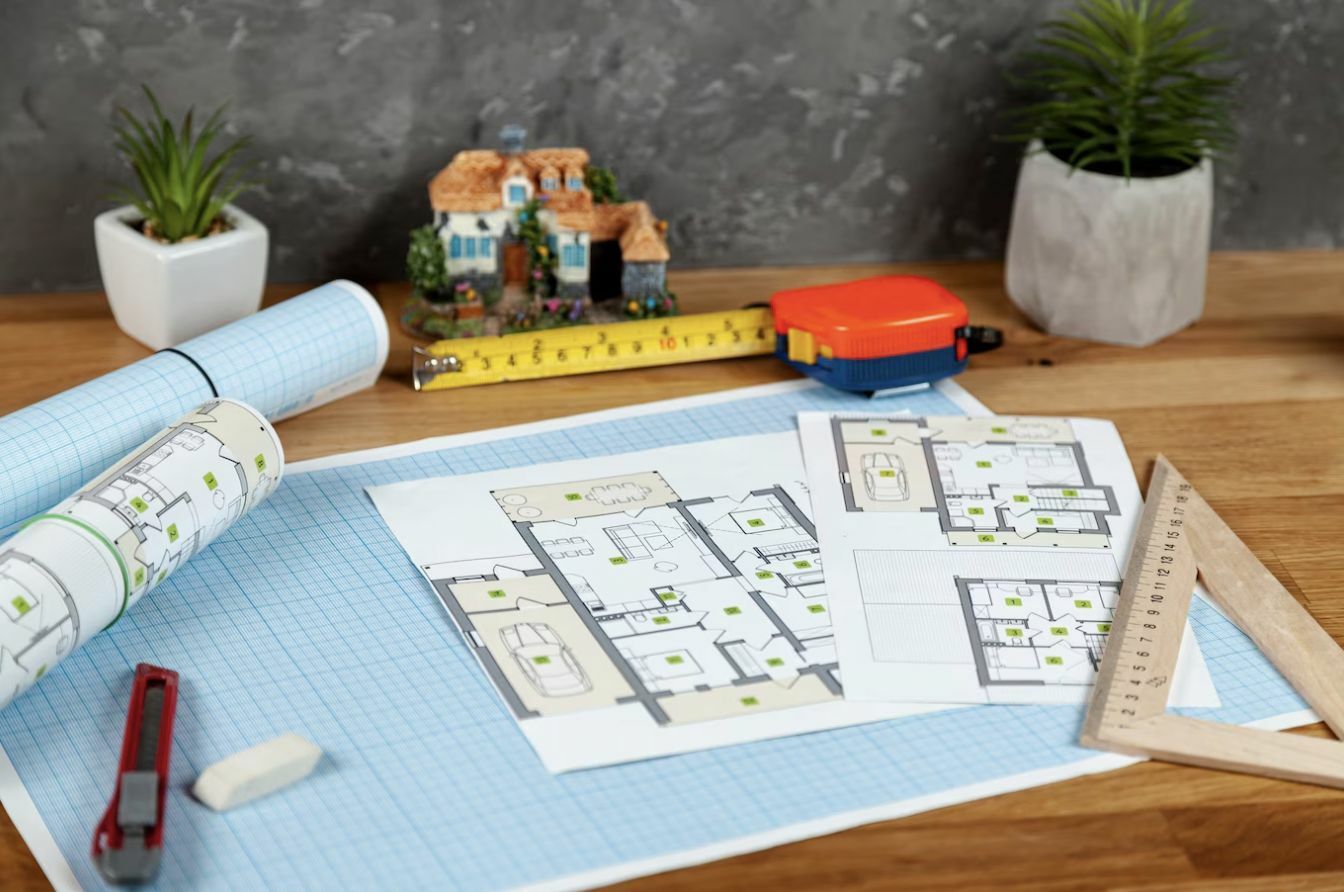 Aside from the unit types, you also need to consider if you want to buy new, off-plan, or pre-owned.
New condos
When it comes to new condos, they might not always be in prime locations, especially in heavily tourist-frequented areas like Pattaya. However, with ongoing infrastructure upgrades in Thailand, many new developments are emerging as prime locations. Newer condos can have smaller floor space, but they offer modern facilities, appliances, and a minimalist living style. Thus, they can be ideal for young investors, couples, or short-term visitors. Despite the smaller floor space, a well-designed, well-furnished unit can feel quite spacious. The developers are legally responsible for any required structural repairs or defects up to five years post-completion, adding a level of security for purchasers.
Off-plan condos
Buying in an off-plan development has its own jazz, especially when it comes to budgeting and pricing. These projects usually have extended payment schedules, with the final payment due upon project completion. This allows more time for financial planning. Developers usually look for investment in the projects. Therefore, they can offer competitive prices or even guaranteed rental returns. However, price negotiations might not always be fruitful due to the developers' budget constraints.
One of the main concerns when buying off-plan is the worry that the project may not be completed. To safeguard against such a risk, it's important to get legal advice before signing any contracts. Furthermore, bear in mind that not all condos come furnished with white goods included, so make sure you double-check what's included in your condo before finalising the price.
Pre-owned condos
Pre-owned condos often command prime locations and tend to be more spacious. The promise of larger living spaces, outdoor facilities, and already-established management teams add to their charm. Despite these advantages, pre-owned condos may feel outdated and may require renovations, replacements of furniture and appliances, or upgrades of services like internet providers.
What official documents are involved during the buying process?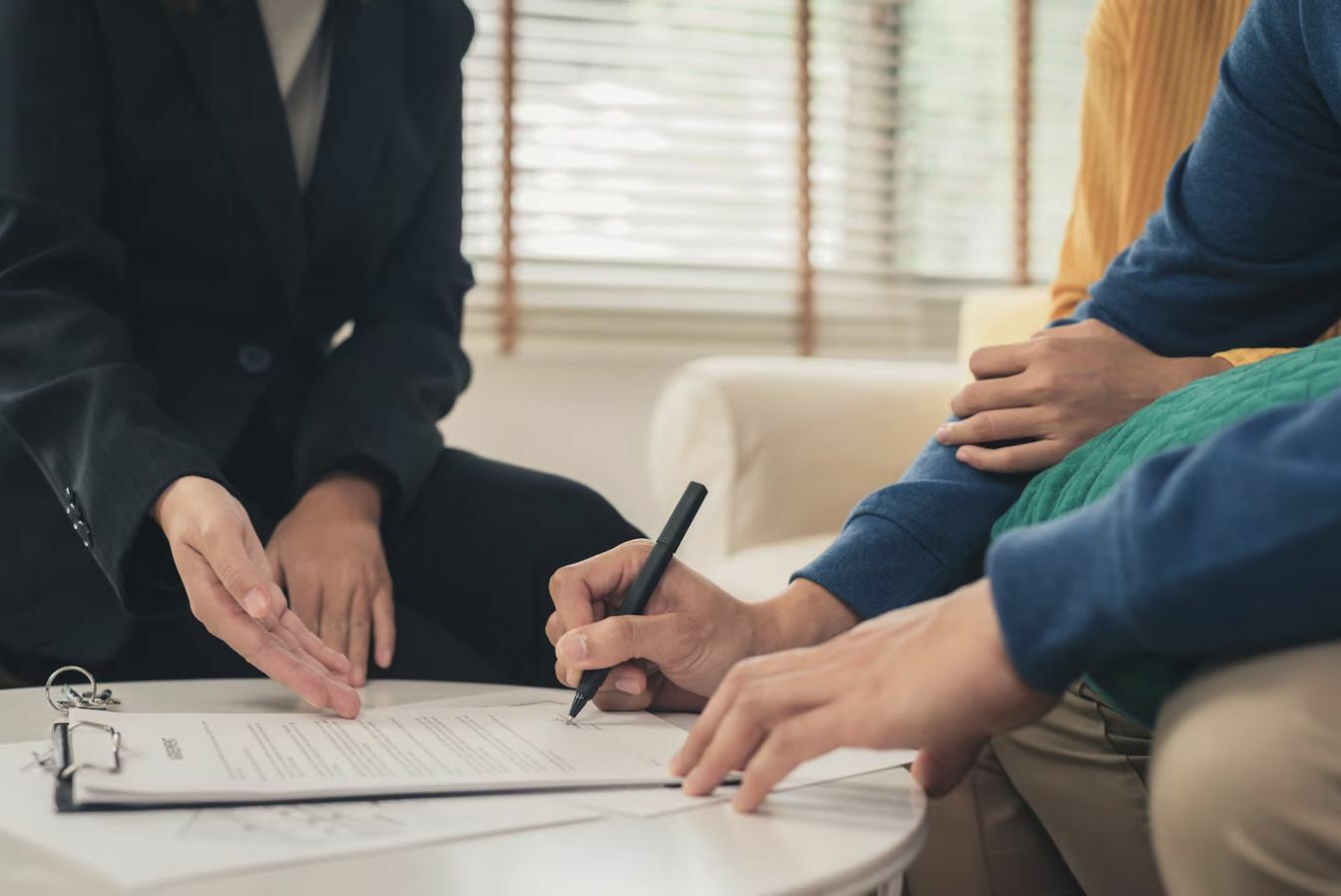 It's important to have all the official documents in order when you're buying a condo in Thailand. Here are the three main ones you need.
Contract
The first document is the contract. You and the property seller (often a building developer) both sign this. It lists all the important info about buying your condo, what you're paying, when you're paying, and rules about the building. This contract is what you turn to if you have any doubts or questions.
Foreign Exchange Transaction (FET)
The second document you need is called an FET form, which stands for Foreign Exchange Transaction and formerly known as Thor Thor 3. This paper is proof that you have sent money from another country to Thailand to buy the condo. You get it from the bank where you send your money. Remember, this money needs to be sent in your home currency and then changed into Thai baht by the Thai bank. If you send money in more than one go, each transfer should have its own form.
Personal documents
The third set of documents is anything to verify your identity. This includes your passport and other important documents, like your work permit, visa, or marriage certificate (if applicable).
If you're buying the condo in the name of someone from Thailand, they will need to show their ID card.
What you need to keep in mind during the buying process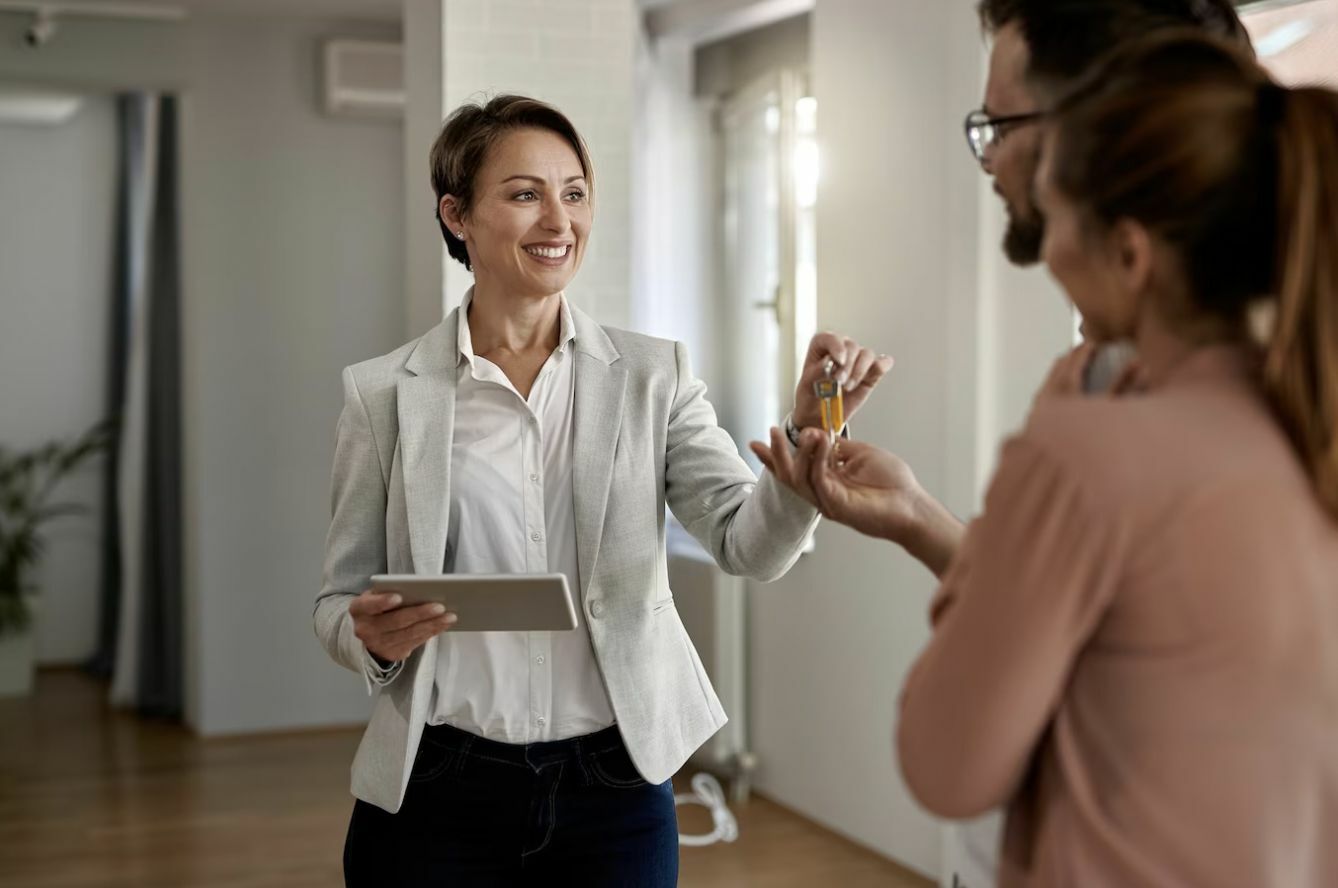 Ownership limitations
Again, remember that as a non-Thai national, you can only own up to 49% of the total area of a condo building. So, what does this mean for you? It means that if a building's 49% limit for foreign ownership is already filled, you can't buy a condo unit there. Before you buy a condo, make sure you check how much of the building's area is already owned by foreigners.
If you're buying an older condo from a Thai owner, you need to make sure that the condo can be registered under the 49% foreign ownership quota. The seller might not know whether this is possible, so it's smart to check for yourself. How do you do this? Go along to the condo office, they'll be able to tell you.
Title deed verification
One of the most critical steps in buying a condo in Thailand is confirming the legitimacy of the property's title deed. It's imperative to ensure that the condo unit you're planning to buy genuinely belongs to the seller and is free from any form of binds or legal claims.
The title deed, also known as the Chanote, is a document which certifies the ownership of the property in question. It provides legal proof of the owner's rights to the property. Therefore, confirming that the deed is indeed in the seller's name is an essential safeguarding step to protect your investment.
Furthermore, the title deed should be free of any liens or encumbrances, which basically means it should not have any outstanding debts, mortgages, or legal claims attached to it. Such factors may potentially hinder your ownership rights once purchased.
Compliance with the Condominium Act
In Thailand, the management and operation of condominium buildings are governed by particular rules and regulations outlined in the Condominium Act. These rules cover a broad range of subjects, from the division of building units to their ownership and the management of common areas.
As a potential condo buyer in Thailand, it's essential for you to ensure that the building complies with this Act. Compliance signifies that the building's management meets the legal standards set by Thai laws, providing reassurance about the building's operation and management.
Moreover, the Act also mandates a condominium management committee, which should consist of co-owners from the building. This committee handles the overall management and upholds the collective interests of all co-owners. It's crucial to check that this committee operates in the building you're considering and that it adheres to the Act's regulations.
Deposit and payment schedules
The deposits and payment schedules involved when purchasing a condo in Thailand hinge on several factors, including whether the condos are off-plan or pre-built.
In most condo purchase transactions, particularly pre-built and used condos, you would typically need to deposit 10% to 20% of the property's value. The remaining balance is often cleared in instalments, with the final payment due upon transferring ownership. There isn't any legally defined timeline for this, but most sellers usually anticipate the transaction to be completed within 30 days from the deposit payment.
For off-plan condos, on the other hand, the standard practice often starts with an initial deposit followed by manageable monthly instalments during the construction period. The process concludes either with a final lump sum payment or by securing a mortgage. The preliminary deposits for off-plan condos are usually quite low, often starting from 10,000 THB.
An essential point to remember is that payments should be directed only to the developer or the current owner, not to any intermediaries. Furthermore, when transferring funds for the condo purchase, it's obligatory to send the money in your currency and have it converted by a Thai bank. This process demonstrates the legal flow of funds for property purchase under Thai law.
Taxes and fees
When purchasing a condo in Thailand, you can expect certain mandatory fees and taxes. Understanding these charges upfront allows for a seamless transaction. At the time of property transfer, there are specific fees to account for, generally captured in your contract and clarified well before the purchase. As a buyer, your obligation mostly lies towards the transfer fee. Stamp duty and business tax usually fall under the seller's responsibility, and hence, you ideally shouldn't be expected to cover these costs.
The transfer fee, typically 2% of the registered property value, is usually shared equally between the buyer and the seller. This fee is submitted to the Land Department in Thailand and is not negotiable.
It's wise to budget for the Withholding tax as well, particularly if the property seller is a company. This tax, usually 1% of the registered property value or the appraised value (whichever is higher), is deducted from the seller's proceeds. The buyer is then responsible for transferring this tax to the Revenue Department.
Legal fees are another expense to prepare for, with rates varying based on the transaction's complexity and the lawyer's charges. Home inspection fees, necessary for obtaining a due diligence report documenting the property's condition before purchase, are also payable by the buyer.
Finally, some developers charge a sinking fund or maintenance fee for the upkeep of the building's communal areas. This fee might be monthly or yearly and should be factored into your ongoing expenses post-purchase.
For more information, check out our guide on taxes and fees in Thailand property purchase.
House registration book
You'll receive an important document called the Tabien Baan book after all the taxes and fees are complete. It's blue for Thai nationals and yellow for foreigners. The Tabien Baan book serves as residential proof that indicates the official residence of the condo. Be sure to keep it safe as it plays a crucial role if you consider selling the property in the future.
Additionally, during this final stage, the title deed of the condo gets formally transferred under your name, signifying the successful completion of the buying process. So, once that title deed is in your hands, you can rest easy knowing you've successfully navigated through the complex process of buying a property in Thailand.
Now that you know, you might be wondering about your finance options. Take a look at our guide here: loans for foreigners article
Should you hire a lawyer?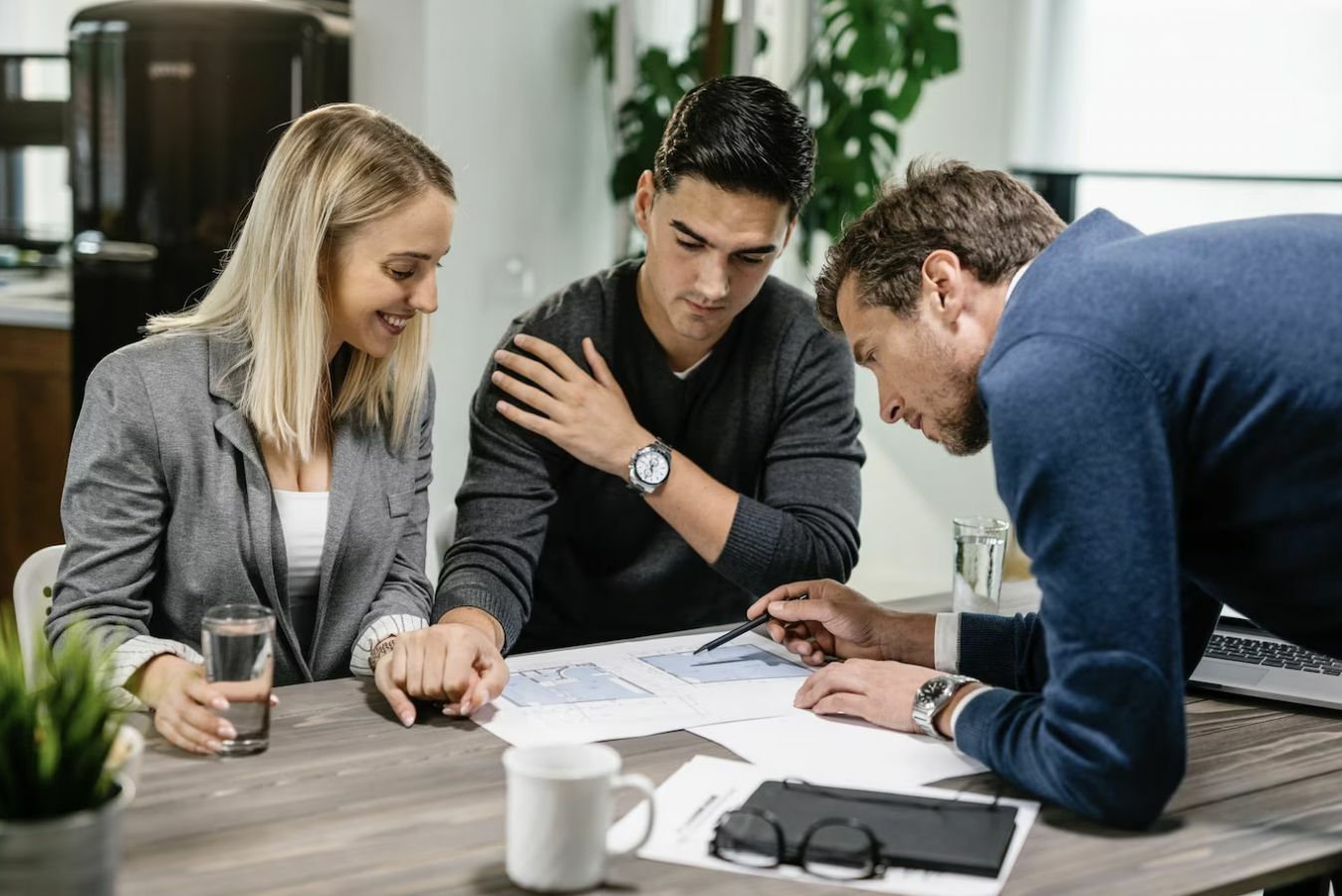 Yes, hiring a property lawyer to help you with the process of buying a condo in Thailand is highly recommended. A lawyer's involvement helps to ensure the legitimacy of crucial aspects related to the transaction, such as the authenticity of the title deed. They can also conduct extensive background checks on either the seller or the property and examine the contract for you. Should you encounter any considerable issues during the purchase, such as the abrupt discontinuation of the project by the developer without a refund, a lawyer can be your best ally. Moreover, lawyers specialising in real estate law can provide much-needed assistance in many situations.
It's also a good idea to work with a reliable real estate agent. Working with a real estate agent, along with a lawyer, can significantly streamline the process. Their involvement guarantees the fulfilment of all legal prerequisites and aids in the successful completion of the transaction.
Buying a condo in Thailand is a big decision that requires careful planning. So always be thoughtful, don't rush your decisions, and consider what your preferences truly are.
If you're looking for financing options for your condo purchase, check out our article on loans and mortgages for foreigners in Thailand.
Ask an Agent

Join the conversation and have your say on Thailand news published on The Thaiger.
Thaiger Talk is our new Thaiger Community where you can join the discussion on everything happening in Thailand right now.
Please note that articles are not posted to the forum instantly and can take up to 20 min before being visible. Click for more information and the Thaiger Talk Guidelines.