Pinky's Place in Phuket: Why it's hip to be seen there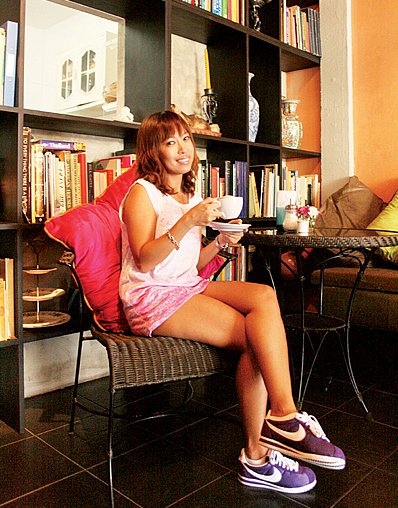 PHUKET: This place is so laid back the staff come here to hang out when they're not working. The Gallery Café By Pinky is straightforwardly cool. Simple but delicious menu items, music to suit the hipster tone of the décor, and staff who know how to mix business with pleasure.
It's like 'Cheers', but with better looking, petite staff, and without the awful soundtrack.
Thirty something co-owner Tuangporn "Pinky" Jatikavankh, knows a thing or two about how to design a menu to cater to European tastes – a large majority of her customers.
She spent six years in England where among other things she refined her culinary skills at Le Cordon Bleu London. She also picked up an English accent and a love for English football (she's a Manchester United fan).
"I still love British food, especially full English breakfasts, and this is one of our most popular dishes we serve today," Pinky said.
Coffees, cakes, homemade sodas and burgers, toasties and tasty sweet treats, all are deliciously moreish and reasonably priced.
While expats nursing hangovers are a mainstay at The Gallery in the "am" on weekends, they are not alone. They rub shoulders with Thai university students and young professionals who mill around chatting with staff while sipping on coffees and green teas.
It's more of a social club than a café. People waft in and out. Some don't even buy anything. Tourists amble by, see the crowds and wander in to fish for freebie tourist information, which the staff is more than happy to oblige.
The open-air main façade is another bonus. It's welcoming and inviting. The street is an unenthusiastic leap away from the café and the din of street noise acts as the percussionist to the Indie music playing in the café, a quintessentially Phuket vibe.
Café manager Agradeth "Amann" Tanhemnayu, 29, is known by pretty much everyone in Phuket Town. He's a character people come to see here.
Easily recognizable and not easily forgettable by his dress sense and haircut, he is the glue that has set many Thai-foreigner friendships over his 12-year stint in Phuket.
You'll understand what we mean when you meet him – he's quite sociable, and likes to chat.
That's the panache that cafés like The Gallery have. It's why we go. Sure, the food is great, but it's also for the people. Don't come expecting to stay tight-lipped for too long; it might seem out of place.
And The Gallery's popularity has meant a great year for business.
British co-owner Simon Thomas, 36, said plans are in motion to take The Gallery brand to other areas in Phuket, and even further afield in Southeast Asia.
Simon first opened The Gallery as an antique store in the building next door to the café in 2005.
In 2008, he and Pinky added a café to the store, which became hugely popular, prompting them to buy the building next door, which the two-storey café occupies today. Currently, the upstairs is being turned into a sports bar, due to open next week. Yes, football matches will be shown.
This is a great little place to hang out, sip coffee and make friends. You can even "cheers" late into the night, as in high season the bar stays open until midnight.

Opening Hours: Low Season, 8am to 10pm; High Season, 7am to midnight. Location: 106 Rassada Road, Phuket Town. T: 076-211775.
— Fraser Morton
Thai Airways charges British passenger 80,000 baht for extra luggage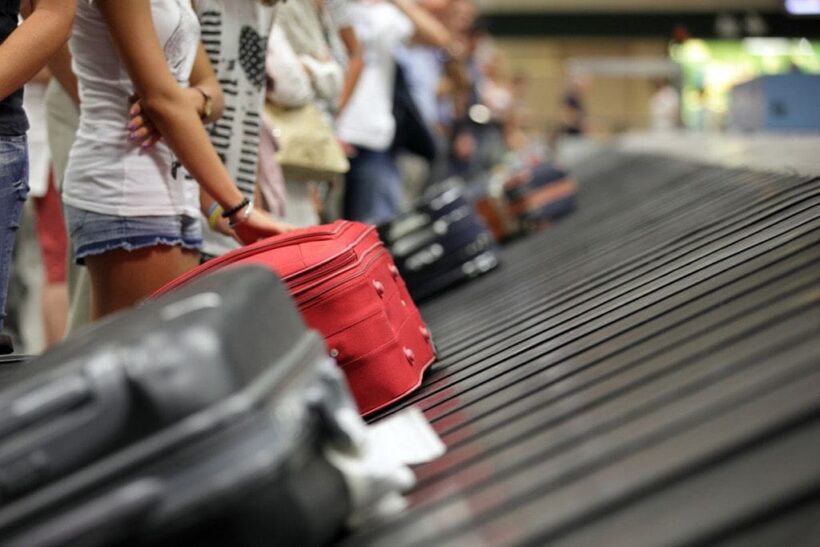 PHOTO: Thai Airways
A British expat has been charged a whopping 79,825.13 baht by Thai Airways for extra luggage on a flight to London from Bangkok.
The report was posted by Thai Visa.
The incident occurred when the man in question (who is not named) was on the Thai Airways website purchasing 20kg extra luggage each way, and was quoted 975.90 Thai baht, a reasonable price. But when the automatic receipt was generated and the man was shocked to find out that the transaction had been processed by Thai Airways in British pounds, not Thai Baht.
The cost of the original ticket was of 544 Pounds ( 22,234.08 baht) and now he had been charged 1,951.80 POUNDS (79,825.13 baht) for the luggage.
The 'victim' logged into his Barclays mobile banking App to find that the transaction was there and still pending. The situation was made worse when the man called customer service at Thai Airways, who he says 'did nothing to help him'.
On the phone with the airline, he says that they were 'absolutely awful', rude, dismissive, and even told him 'you have to pay'. When he asked the airline for a refund they weren't willing to acknowledge the problem or even investigate. He tried to explain to them that there must be a glitch in their system as the currency has changed without the price being adjusted.
With no help from Thai Airways it was the man's bank who were more rational and could see that this was a suspicious charge. Barclay's flagged the transaction as fraudulent, which triggered an instant insurance claim, and had the man refunded the full amount back to this account.
The insurance company will now pursue claims against Thai Airways to recover the amount.
"They've made it completely clear that they don't give a sh*t about their customers. 80,000 baht for one bag is just madness! A grain of common sense was all that was needed to resolve this amicably, but Thai Airways would rather steal from returning customers than help them. I will never use Thai Airways again, and I will warn everyone of their unethical practices and lack of integrity."
Over to you Thai Airways…
SOURCE: Thai Visa 
Thailand Tourism Festival 2019 showcasing Thailand to Thais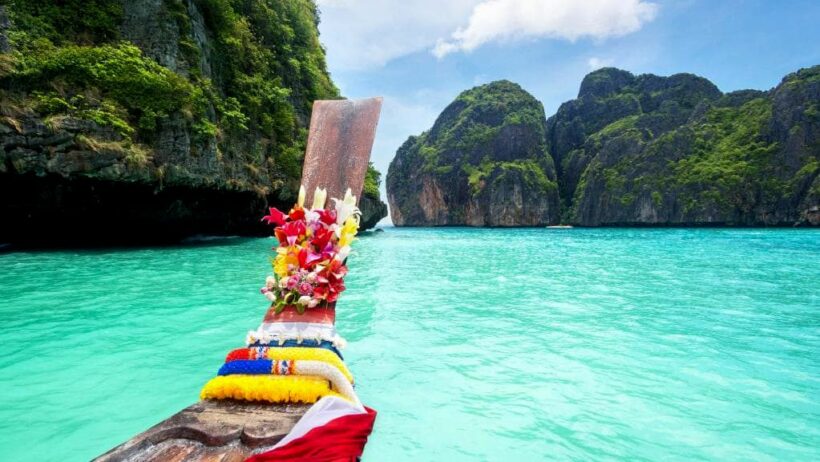 The Tourism Authority of Thailand will host the 39th edition of Thailand Tourism Festival at Bangkok's Lumpini Park from January 23-27. This year the festival features five 'tourism villages' representing different regions of Thailand plus two additional zones of activity.
Central Region Zone – presents the heritage of old Siam through a traditional Thai house and the former rural way of life back in the days through demonstrations, such as, traditional garland making.
Northern Zone – showcases the beautiful hand-woven cotton and silk textiles the region is famous for, presenting the intricate patterns. The zone reflects the artistic nature of the people of the North plus a range of contemporary arts inspired by the region.
Southern Zone – presenting new perspectives of the South that go beyond the beaches and islands including the secondary cities such as Surat Thani and Phatthalung, the hidden gems in major cities like Phuket's Peranakan and arts in the three southernmost provinces.
Northeastern (Isan) Zone – brings Thailand's more vibrant cuisine to life. Food is one major inspiration for travelling to this region, linking it with traditional festivals and cultural values while promoting its three main tourism clusters: North Isan, Central Isan and South Isan.
Eastern Zone – presenting new perspectives of the East under a 'more fun' concept through replicas of landmarks most synonymous with the region in combination with three dedicated corners for 3D photography backdrops reflecting the region's identity.
Perhaps most importantly, there is also a 'Reduce-Reuse-Recycle' waste initiative zone to help raise awareness and promote responsible and sustainable tourism through various activities, games and more.
And TAT Studio provides daily live broadcasts of the Thailand Tourism Festival2019 in all formats: news reports, special scoops, interviews plus activities and performances. It comprises a live digital TV studio, a 1672 traveller companion information centre, an 'Or Sor Tho' magazine section, and virtual reality games and lucky draws.
For more information, call the TAT contact centre on 1672.
'The Cave' due out mid year – First cave rescue film to reach cinemas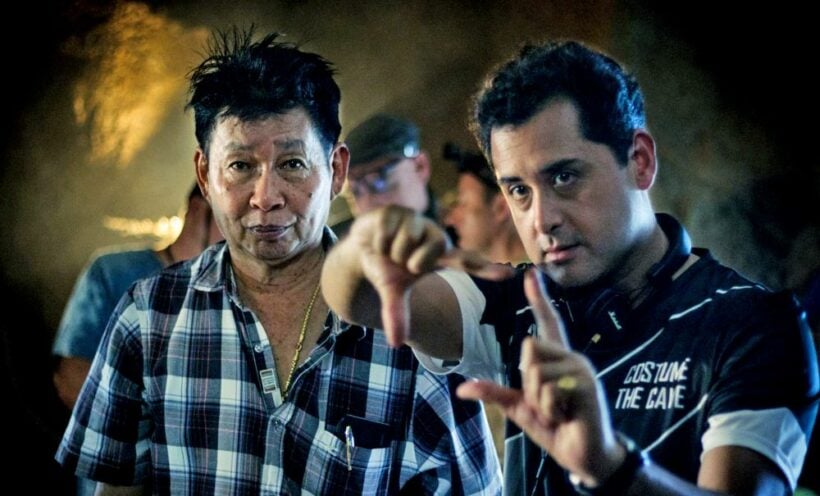 PHOTO: Thai-born director Tom Waller on location during the filming of "The Cave" in central Thailand – AFP
A Thai-born director, Tom Waller,  who reportedly took only a few weeks to shoot the first film about the dramatic Tham Luang cave rescue of the Mu Pa football team in Chiang Rai's Mae Sai district, says his focus was on authenticity and the mission's "unsung" heroes.
AFP reports that book publishers and Hollywood studios are still  jostling to make their versions of the saga that unfolded in the middle of last year.
Tom Waller says "The Cave", which is aiming for Thai release for the July anniversary of the operation, will be a "genuine" retelling of the gripping mission to extract the 12 boys and their coach from the waterlogged Tham Luang cave.
Its cast features more than a dozen of the real-life rescue heroes as well as extras such as the cooks who provided food round-the-clock food as officials and the world's media massed at the cave entrance.
The Mu Pa "Wild Boars" spent more than a fortnight trapped in the dark before divers rescued them in an mission of unprecedented complexity — diving the boys out through twisting passageways while they were heavily sedated.
Waller, a Thai citizen with an Irish father and whose work includes "The Last Executioner", said he did not immediately think he would take on the project despite its real-life dramatic arc.
Read the rest of the article HERE.