Phuket Personality: Capturing the essence of life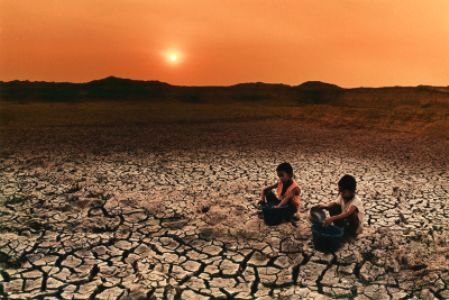 PHUKET: Chusak Uthaipanumas is one of Thailand's most celebrated photographers, having won over 500 awards and photographed the Thai Royal Family and former United States Secretary of State Condoleezza Rice – all out of his humble Phuket studio in Chalong.
But for Chusak, photography is not about fame or money.
"I got out of Bangkok and moved to Phuket 24 years ago when I was just 26. I wanted to get out of the hectic Bangkok lifestyle.
"I didn't want my life to be all about profit margins, or like some competitive sports game," Chusak says.
"My photos are not for sale. I do not take them to make money. They are my thoughts and concepts expressed in an image," he adds.
Chusak lays out a magnificent array of photos and awards on the table, including a UN World Environment Day Photography Contest award and two highly coveted Ballantine's Photography Awards from London.
These competitions received 30,000 and 12,000 entries, respectively, from countries all over the world.
Chusak also likes to be locally involved, and particularly enjoys taking photos of the Rawai sea gypsies, a pastime that landed him an award from HRH Princess Maha Chakri Sirindhorn.
He also recently won the Wichit Municipality's 'Travel the Thai Way in Wichit' photo contest for his outstanding photo Cheewit Haeng Sai Nam Mudong (Life of Mudong Canal).
His pictorial and almost poetic photographs make it easy to understand why his skills are so widely recognized.
Themes such as the environment, children, water and local lifestyles are evident throughout his work.
"I especially like photographing children as they are always full of movement and expression, and they don't have an agenda. They are innocent and pure subjects," he says.
Chusak, now 50, was educated in industrial design and for a time thought about becoming an interior designer, but he prefers a modest lifestyle, making a living from photographing family events while pursuing his hobby of pictorial photography in and around Phuket and elsewhere in Thailand.
"Photography is natural. The desire to document the world around you is something that is innate in us, like spirituality and other aspects of daily life. For me, when I photograph, it is meditative and therapeutic," he says.
He serves as a board member of both the Royal Photographic Society of Thailand and the Bangkok Photographic Society. He also teaches photography at Phuket Rajabhat University, free of charge.
At age 10, most of his friends from the "photography community" were 70 or 80 years old. They passed on their knowledge to him, helping him to learn techniques and develop his style.
This is the root behind Chusak's desire to pass his knowledge and techniques forward, and to keep the art of photography alive. It also explains why he has an older and more contemplative style of photography, preferring film to digital cameras – and not being a fan of Photoshop.
"It's more natural that way, when you really capture a moment, from the right angle, with the best light and timing," he says.
He believes that preparation, concept and subject are the keys to a good photo – not taking many
snaps of the same object and hoping for the best, or by digitally manipulating the image.
Chusak's incredible skill and technique have taken him far, but his attitude to photography and life in general are also valuable teachings for future generations: observe, appreciate, consider – and then capture.
— Alexandra Andersson
Top Five things to consider if you're buying a condo in Thailand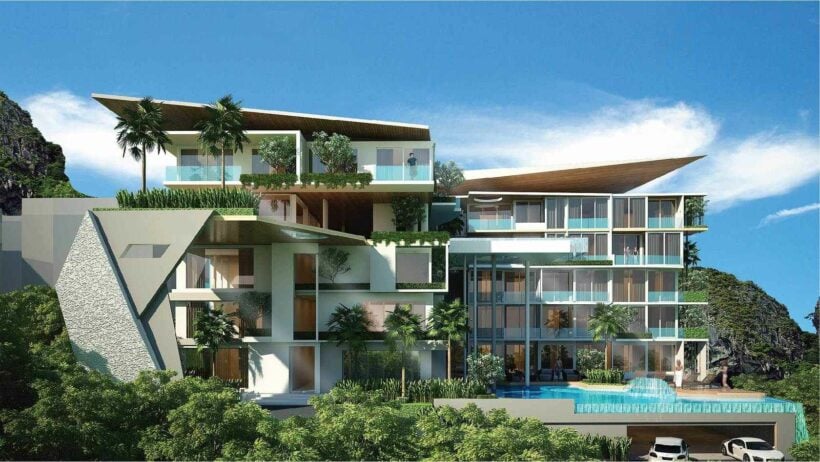 Not quite a Top Ten but some good straight-talking about buying condominiums in Thailand from Desmond Hughes from Hughes Krupica…
One of the most commonly read or spoken summary of foreign ownership of property in Thailand is along the lines of
"Foreigners can buy a foreign freehold condominium in their name".
At this sentence, many foreign investors switch off, and assume that the rest of the detail provided by the author may be legal mumbo jumbo or a thinly veiled attempt to win their business.
In fact, there is quite a lot you should know about Thai condominiums, before you start property hunting. As my clients don't generally spend their time reading legal journals and legislation unless they have to, I have set out a mixture of legal and practical matters below without much distinction:
1. Only 49% of the Registrable Area of a condominium can be sold to foreigners.
In Bangkok, this is not likely to have any impact on you. Most of the buyers and owners of condominiums in Bangkok are Thai nationals. Even in condominiums popular with foreigners, it is an uncommon phenomena that foreigners would ever outnumber Thais as owners in a building. You might ask why the rule even exists, but there is a fear and protectionism in many Asian countries, not just Thailand, to try and keep foreigners 'controlled' through numbers and perecentages.
In other places – Phuket; Pattaya; Koh Samui; Chiang Mai and Hua Hin particularly you should apply caution to ensuring that the correct 'quota' of foreign units is available to be sold to you on a freehold basis.
2. Banks often advertise they will give finance, even potentially to foreigners, but in the end – don't
I speak from personal experience and from that of my clients. For my first condo investment in Bangkok, I had to take out a loan with HSBC which was then taken over by a Thai bank. My loan had to be in foreign currency, because in order to buy a foreign freehold condominium – you have to send foreign currency into Thailand from overseas to generate 'foreign exchange transaction forms' to register the title to a foreigner at the land office. This means a lot of hoops for a bank to jump through simply to provide a mortgage. Foreigners are also viewed as flight risks by Thai banks and they do not wish to spend their time chasing foreign assets. This all means that a very high percentage of the foreign buyer market is cash based, which is good for the stability of that part of the condo market.
If you are tempted to try and take out finance applications to banks, be aware that the banks are looking for you to have some business in Thailand; perhaps to be married to a Thai national who preferable from the bank's perspective will have some degree of wealth for self-support; and that you have other assets in Thailand with a history of using and paying off credit such as credit cards.
3. There is an oversupply of condominiums in Bangkok at the moment and rental yields are traditionally low in terms of % compared to more expensive Asian neighbors – Hong Kong and Singapore, and further afield
A condo in a prime rentable area at a high investment price can remain rentable due to its extremely useful location and amenities. If such condo has a 24 hour supermarket in the basement of the retail area and dozens of restaurants, as a condo building I am thinking of does have such amenities, then it will remain rentable for some time if the property is maintained. However, another condo at the end of the same 'Soi' and post building and delivery could remain unrented after many months and even if the rent is cut to 50% of the market price. Don't just take my word for the state of the market for condo rentals in Bangkok, ask the agents.
In addition to this, the authorities are taking a closer eye at tax declarations and 'cracking down' on undeclared taxes – not just personal income tax, but the 'business tax' of 12.5% for renting units out. This all adds to the costs of investing and renting in a condo, and you must calculate this into your budget and forecasts to avoid living in fantasy land about dream returns.
3. You won't have any say in how the condominium is managed
Unless you buy up over half of the voting rights attached to units in the entire building, you will be a minority voice on issues like the raising of the common area fees; use of the 'sinking fund' – the fund to make capital repairs, changes to the rules and regulations and general maintenance decisions, even of some significance. Don't imagine standing up at an co-owners meeting voicing your opinions and somehow making headway in 'changing' the direction of the management of a building. The way in which a building is managed boils down to how the developer has structured ownership, whether the developer retains many units and a large % of the voting rights or not, and whether the developer plans to self-manage or outsource management of the asset to a reputable or not-so-reputable management company.
If you don't check the management plan then I can reference lots of analogous situations where you would take more care – if you buy a car, you should think if there are any decent repair centres nearby and at a reasonable price – Ferraris in Phuket aren't currently easy to maintain, I would imagine, as a non-Ferrari owner and observer of the state and condition of the roads in that Province. You also wouldn't, I hope, buy a smart phone without knowing you could have the phone service, fixed and various parts replaced on reasonably short notice. As a property is a far higher value of investment, a lot of investigation into the management plan is necessary.
4. Don't Believe the Hype – It's a Sequel
False Media, we don't need it do we? If you see a glossy marketing brochure and are told that the developer 'has to deliver on its promises by law' – be wary. To take one example, I bought a condo under which a 'private wine cellar area with personal secure wine bottle storage space' would be provided to every buyer. Amazingly, without any shame at all, the famous developer constructed an unchilled cheap wooden cabinet with glass doors, no locks next to 4 sofa chairs in the open space corridor between a swimming pool and the gym. If you wanted to fry an egg on the 'wine cabinet' then that was highly likely to have been possible.
These kind of things are not all 'horror stories' – I actually got a decent condo notwithstanding the missing items. However, you will often have to compromise when in more highly regulated and supervised jurisdictions, you would not. Compromise is a very common work in Thai society and it applies to business and consumer purchases too.
5. Set up your ownership for easy re-sale
If you are buying a condo as a 'foreigner' and paying cash, then you can buy your condo through a foreign company, and sell the company later. This is only worth doing if the cost of setting up and maintaining the foreign company is reasonable and the company you set up is 'saleable' and attractive to others. You should not carry out this kind of structuring to 'avoid tax'. However, you can set up this kind of structure, pay tax on the purchase, and subsequently deal with your company as you see fit, provided a buyer is willing to buy it. If such a company receives rental income, then even if it is foreign it is till liable to taxes as the use of the 'immoveable property' for generating revenue isn't deemed to be 'outside' of Thailand, and that applies even if the company tries to contract for and receive the rent outside of Thailand.
Desmond Hughes has operated and owned 2 law firms in Asia in 14 years spanning Thailand; Vietnam; Indonesia with clients in all of Asia and other markets investing inwards into the region with his existing firm Hughes Krupica possessing a large market shares in its fields of expertise. 
Fly on the 'Honu', snazzy new Airbus jumbo design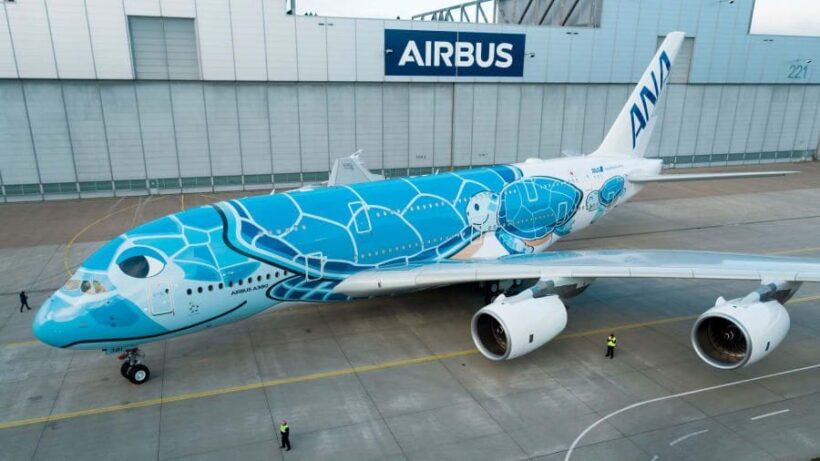 PHOTOS: Airbus Industrie
Japanese airline All Nippon Airways has just taken delivery of the first of three 'sea turtle' editions of the superjumbo A380 aircraft.
In May, the airline will add the "Flying Honu" to its fleet. The first of the new super jumbo double-decker jets is painted bright sky-blue and displaying a sea turtle design as a 'honu'. Honu is the term used for sea turtles in Hawaii, this airplane's destination.
The smart new A380 will serve the route from Tokyo to Honolulu. Later in the year it'll be joined by an emerald green and orange turtle version of the planes.
The introduction of this aircraft is the first time that first class will be available on ANA's Honolulu route, along with Business, Premium Economy and Economy.
The ANA versions of the A380 will carry 520 passengers.
With the arrival of 'Honu', ANA becomes the 15th airline to operate the A380, loved for not only being big, but also quiet and extra smooth.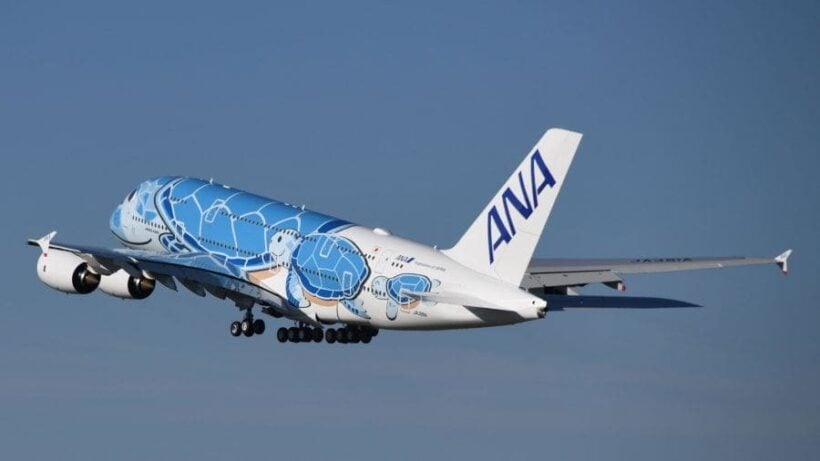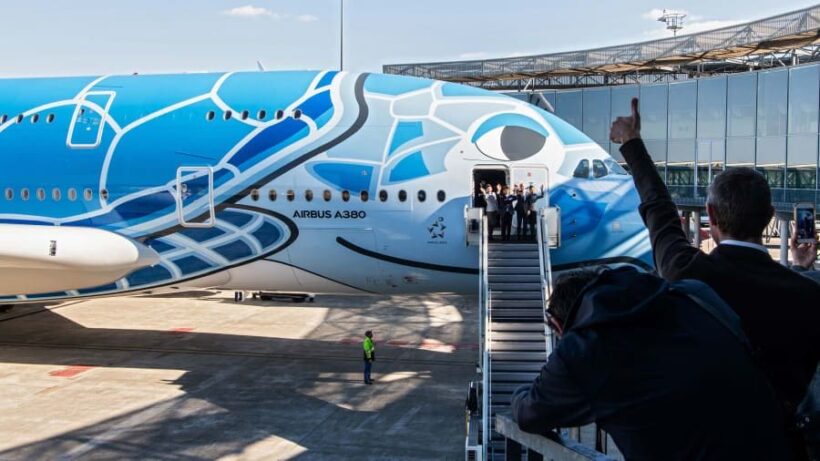 Welcome to Yonder Tours. Plan your next trip here.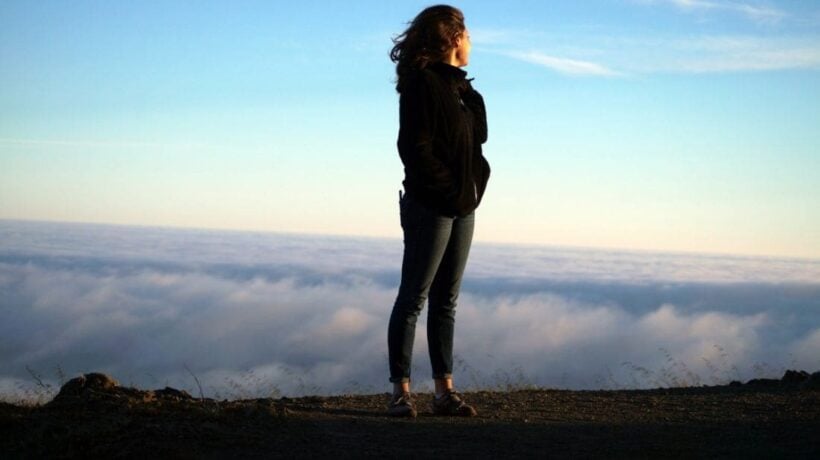 Where do you want to go? Where is your next trip or tour? How many days? What's your budget?
Check out all your options and more than 38,000 different tried and tested tours at the new Yonder Tours. Anywhere in the world, any length, many, many options from reputable tour operators.
Yonder Tours is the latest initiative from DB Ventures, South East Asia's foremost start up studio. The group already has FazWaz, MyMediTravel, The Thaiger and JobCute in its list of start up leaders and is working with other south east asian start ups to develop their ideas into scalable businesses.
Yonder Tours allows you to simply search for a tour anywhere in the world, check all the details and pricing and then go forward to a complete booking and confirmation with the tour operator.
At the stage the site has a concentration of tours in Thailand and around south east Asia but amongst the 38,000 tours you can book anything from a day trip to a month-long holiday at any price point, all from your laptop or smartphone, anywhere in the world.
Where do you want to travel next in the wide blue yonder?