Phuket faces worker shortage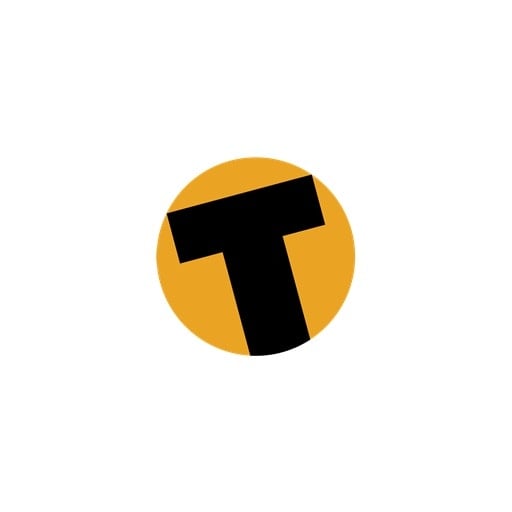 PHUKET: The Phuket tourism industry is facing a huge labor shortage, with more than 5,000 positions currently vacant on the island, the Phuket Employment Office chief has warned.
Noppadon Ployyoudee said there was strong demand for workers in Phuket, particularly at hotels and businesses connected to the tourism industry.
Among those needed are reception staff, service staff, sales people, handymen, electricians, accountants, administrators, cleaners and security guards.
The Employment Office investigated the problem and found more than 5,000 vacant positions, Mr Noppadon said.
"The reason Phuket province is experiencing the problem of a large labor shortage is that today the economy in the area is at a good level. There are a lot of tourists coming in, so hotels and tourism businesses need a lot of workers in various departments," he said.
Mr Noppadon said the office, together with the affected businesses, were constantly arranging meetings with workers for the convenience of people looking for employment. It is also trying to find jobs for students who want to work during the school break over the next two months.
To fix the problem in the long term, the office is working with schools and colleges to ensure graduates fit the needs of the labor market, he said.
Prasert Monprasit, president of Phuket Human Resources Club, said hotels needed operations staff, such as cleaners and laundry workers. Each year there is demand for 3,000 such workers, particularly in high season that runs from October to April.
"The problem has come about because there is work, but nobody is doing it because it requires M6 [high school] level graduates. Most of the people looking for work have graduated at bachelor's degree level and are interested in other types of work," he said.
The Phuket Human Resources Club was preparing to search for and train people who met the right requirements, M6 graduates aged 18 to 25.
"The target are people from Isarn [the Northeast of Thailand], because there is a huge number of kids who've studied to this level who want work here," he said.
"We can take them for rapid training and have them ready for work in two months. As for compensation, they will earn more than 10,000 baht per month."
To fix the problems the Education Ministry and the Labor Ministry had to come up with a formula to produce personnel of this type, because by 2015 Asean would implement the Asean Economic Community (AEC), Mr Prasert said.
The AEC agreement will allow the free movement of labor among its member countries, which are Thailand, Laos, Burma, Vietnam, Cambodia, Malaysia, Singapore, Indonesia, Brunei and the Philippines.
If provinces with tourism-based economies did not prepare themselves for the change, some businesses would likely employee Burmese workers, which would cause other problems to follow, he said
— Kom Chat Luek


Read more headlines, reports & breaking news in Phuket. Or catch up on your Thailand news.
Some restrictions lifted for superyachts in the region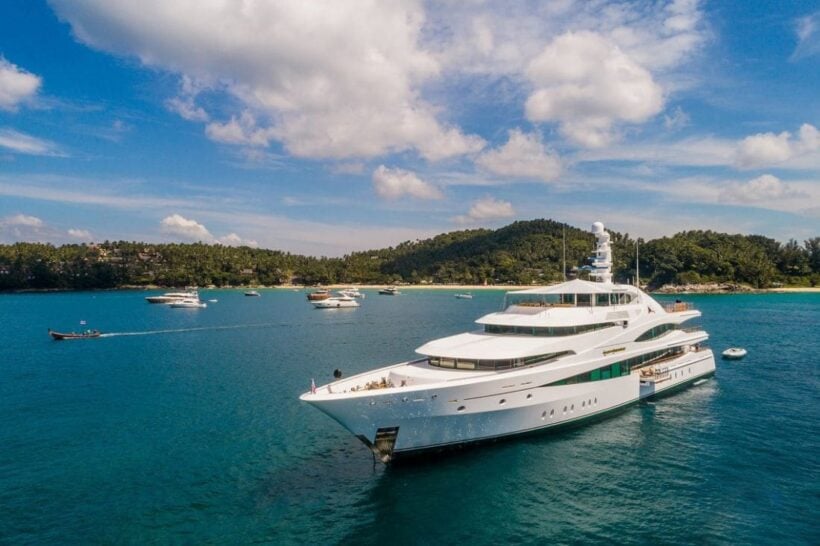 PHOTO: katarocks.com
Thailand is poised to ease rules on bareboat charters as well as introducing new measures to attract more luxury and super yachts into the region.
The new measures were laid out in a presentation called "Highlighting Strategies for Attracting Yachts and Improving Safety at Sea" held at the 2019 Thailand Yacht Show and Rendezvous in Phuket.
Gordon Fernandes, Asia Pacific Superyachts co-founder, outlined new measures to attract Superyachts in the meeting attended by officials from Thailand's Customs Department.
Representing Thailand's Customs Department, Kanchana Suwanicho, updated delegates on the rules applying for a temporary stay for yachts as well as outlining revisions for bareboat charter rules.
ttrweekly.com reports that, under the revisions, bareboat charters will not need to hire a Thai registered captain and engineer to be present on board vessels for the sailing duration.
"Out-dated rules are being reviewed, but due to recent boating tragedies involving foreign tourists authorities are concerned about potential safety lapses."
Stating that Thailand wants to continue being the 'Yachting Hub for Asia' Kanchana said bareboat charters would not be required to hire a Thai captain and engineer, but the charterer would be required to show they had qualified personnel to assume full responsibility.
The Revenue department confirmed it was actively working to resolve a stumbling block linked to Superyacht charter licences.
"Once this stumbling block has been removed foreign flagged yachts, over 30 metres long, will be allowed to legally charter in Thailand. This will be a major boom for the industry both in Phuket and across the region."
The easing of restrictions for superyachts coming to the region has been a major issue of the founder of the Thailand Yacht Show and Singapore Yacht Show, Andy Treadwell.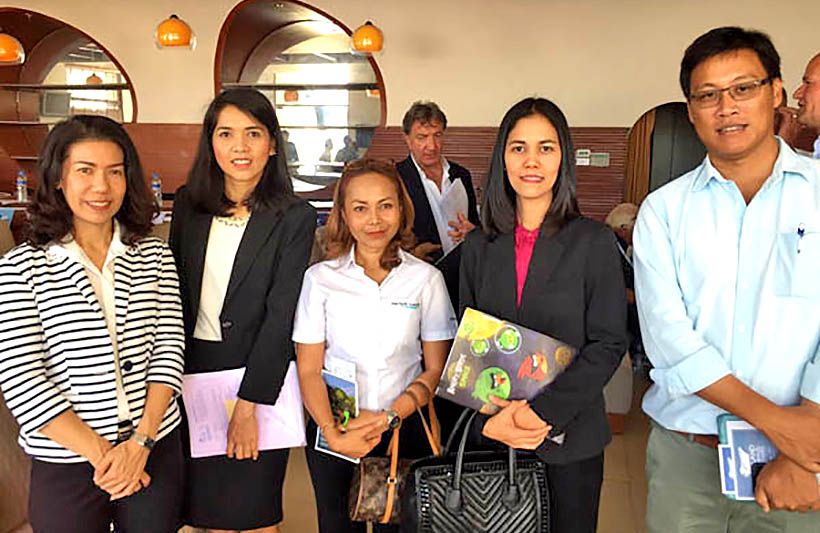 Attendees of the "Highlighting Strategies for Attracting Yachts and Improving Safety at Sea"
PHOTO: ttrweekly.com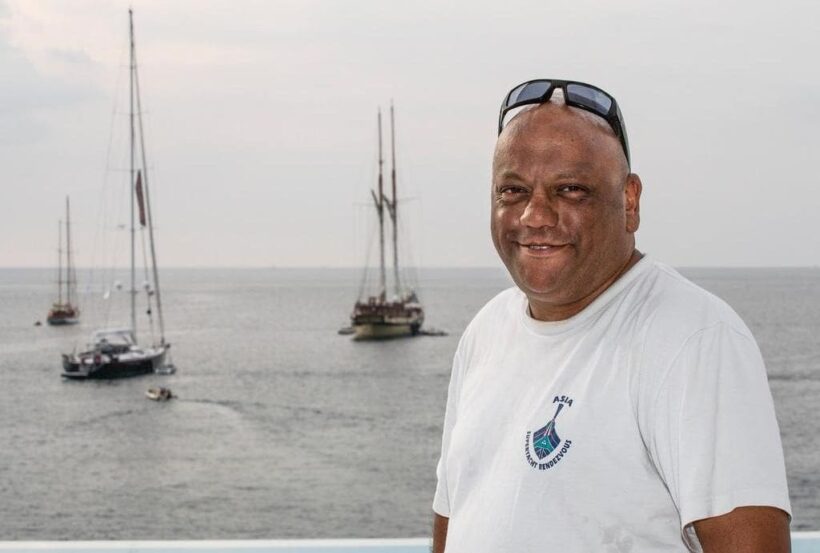 Gordon Fernandes, Asia Pacific Superyachts co-founder – PHOTO: Guy Nowell
Suspect hands himself in to police, denies charges in Saphan Hin shooting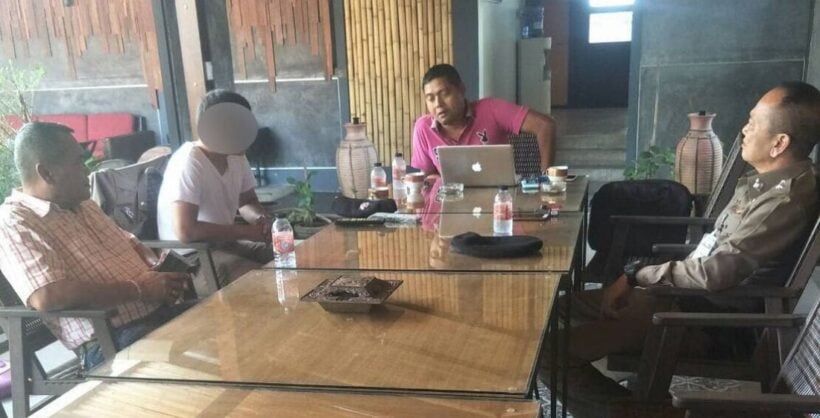 A suspect has handed himself in to police after an arrest warrant was issued over a Saphan Hin shooting last week. The suspect is denying the charges.
A Thai man was shot dead near Saphan Hin in eastern Phuket last week. An arrest warrant was issued for the suspect shortly after as police went hunting for the suspect identified by witnesses.
Read more about the shooting HERE.
Wichit Police Chief Col Nikorn Somsuk says, "The suspect is 23 year old Jakkrit Sangsaard. Yesterday he presented himself to police for the shooting and carrying gun in public changes. He has denied the charges and been bailed."
"At this stage we believe that the suspect and the dead man, Teerasak, had a previous conflict.. Teerasak stopped his motorbike and tried to fire a shot at the suspect but the gun misfired. The suspect then shot back. We are continuing our investigation."
Legal action taken against people who removed beer cans from beer truck accident scene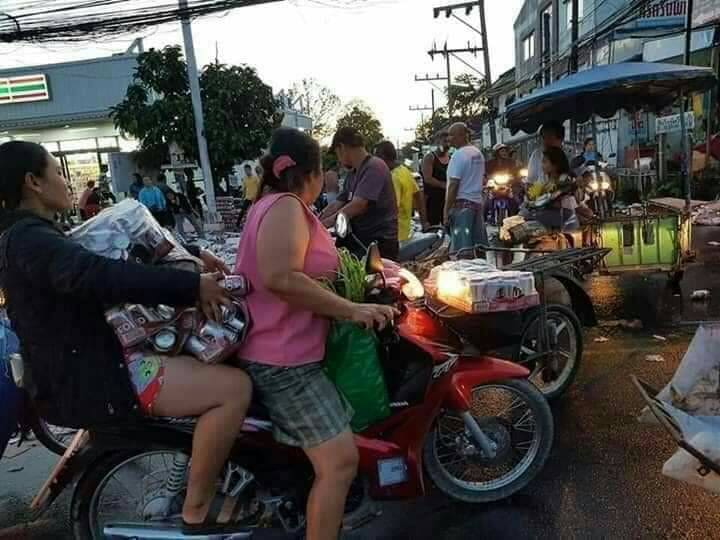 PHOTOS / VIDEO:  Thanakrit Asulyakul / Mana Sombat / Kanlaya Singkangrang / Kritsada Mueanhawong
Legal action has already been taken against four people who 'removed' beer cans after a truck carrying boxes of beer cans overturned in Phuket on January 11.
A logistic company representative has filed a report with police after more than 80,000 beer cans, valued at more than two million baht, mysteriously "vanished" after the truck overturned in Rassada.
Read more about the incident outside a Rassada 7/11 HERE.
The Phuket City Police Chief Col Sompong Thiparpakun says, "Four people have now been arrested. They have admitted that they saw other people taking beer cans, so they did too. They say they have consumed the contents of all beer cans. "
"If evidence can be provided that other people took these beer cans and sold them, legal action will be taken against them too."
"It was illegal to remove these items from the crash scene."