Phuket Paramotoring: Para-normal skies above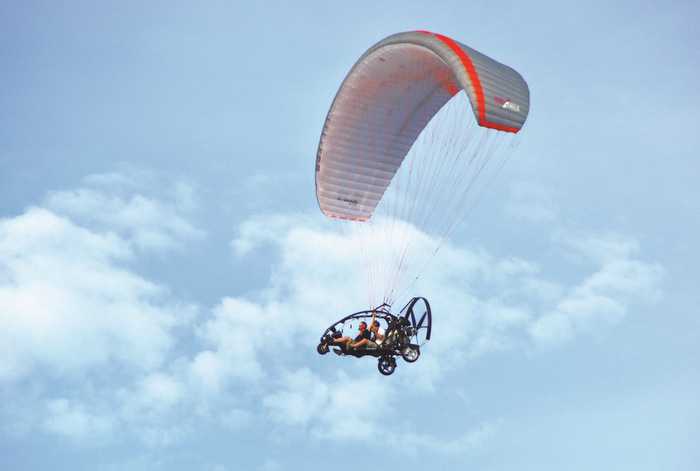 PHUKET: Picture this. You are trapped in rush-hour traffic near Central Festival Phuket. It's late afternoon, the skies are clear and the temperature perfect. But you are hardly enjoying these conditions as you slowly descend into Phuket's first Bangkok-style highway underpass.
Just before you go subterranean, however, you catch a glimpse of something soaring not too high in the sky above you. With its broad 20-meter sail it sweeps out large, lazy arches in the sky – almost as if mocking the poor gridlocked souls trapped in the traffic nightmare below.
Is it a bird? Is it a plane? No, it's somebody in a paramotor – one Phuket's fastest growing and most
thrilling new sports – also known as powered paragliding.
Those who want to experience paramotoring now have an exciting new option to take to the skies safely with the recent opening by Sky Club Asia, one of the island's first fully-certified paramotor schools and flight centers, located at Phuket AirPark in Pa Khlok.
The new facility in Phuket is Sky Club Asia's second in Thailand, following the success of its first operation at the Hua Hin Airfield in Prachuap Khiri Khan province.
Sky Club Asia is a collaboration of two parasail enthusiasts: American Mark Silverberg and his German partner Paul Derstroff. They were encouraged to open a second operation at Phuket AirPark by Pat James, who oversees safety and air-traffic control operations at the privately-run airfield.
The center is now fully operational and gearing up for the coming high season in a big way.
The partners have very different backgrounds. Mark has years of experience in art print making, while Paul holds a degree in mechanical engineering and has 15 years of experience in marketing management for international firms. But what they share is a love of paramotoring – a sport they are now keen to introduce to Phuket.
Already, the SkyClub team has brought over 500 newcomers into the sport and despite the recent launch of the Phuket facility, they are already planning to open new centers in other parts of Asia.
Both in their mid-40s, Mark and Paul fit the typical demographic of paramotoring enthusiasts. Their firm, Sky Club (Thailand) Co Ltd, is a registered company under the US Treaty of Amity, and its paramotor school is fully licenced by the Royal Aeronautic Sports Association of Thailand (RASAT), the organization that oversees sports aviation.
While most paramotor activities on the island used to be centered near the abandoned tin mines along Chao Fa Thani Road in Wichit, that looks likely to change with the arrival of Sky Club Asia at the Phuket AirPark.
Phuket AirPark is in a great coastal location with a soft, grass runway that is very easy to reach – even during rush hour. The park also played a major support role in some of the exciting aerial competitions that were part of the 4th Asian Beach Games here in Phuket from November 14 to 23.
The Air Sports competitions alone had a total of 12 medals up for grabs in paragliding, as well as powered paragliding (paramotoring). The finals for both events, held at Chao Fa Thani on November 21, were a must-see for all local aviation enthusiasts.
"As a paramotor destination, you couldn't ask for a more ideal place than Phuket. Beautiful weather, stunning landscapes, a perfect grass runway and sea breezes," says Paul.
"Thai people are very interested in paramotoring and generally have a very positive view of the sport. In fact, Thailand is already one of the biggest paramotoring nations in the world."
For more information visit www.skyclubasia.com
Stay tuned for Part 2 of "Para-normal skies above", coming soon.
— Somchai Huasaikul
Keep in contact with The Thaiger by following our
Facebook page
.
Tax on salt content being considered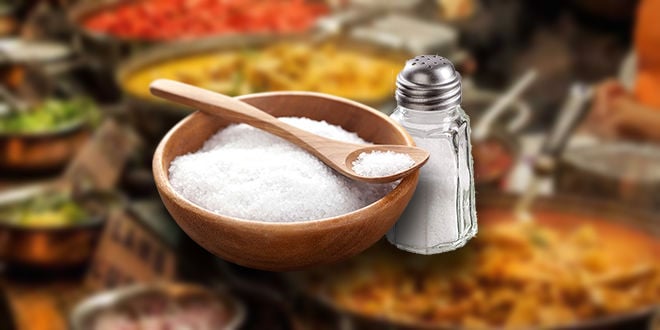 The Excise Department is considering imposing a tax on the salt content of food to encourage food producers to reduce the sodium content of snacks, instant noodles and seasoning cubes.
The director of the Office of Tax Planning said that the department is discussing a limit on the amount of sodium food can contain, in line with the standard set by the World Health Organization (WHO), which is 2,000 milligrams of salt per day.
In reality, Thai people consume an average of 1,000 milligrams per meal, making their daily intake well above WHO guidelines, according to the director.
He said any tax imposed would be at a level which would encourage food producers to reduce the sodium in their processed food without being punitive, adding that the proposal isn't intended to generate more tax revenue, but to help protect the health of consumers. Excessive sodium in the diet can lead to high blood pressure and kidney disease.
Fish sauce, soy sauce and salt would not be taxed.
SOURCE: thaipbsworld.com
Keep in contact with The Thaiger by following our
Facebook page
.
Water shortage warnings in 22 provinces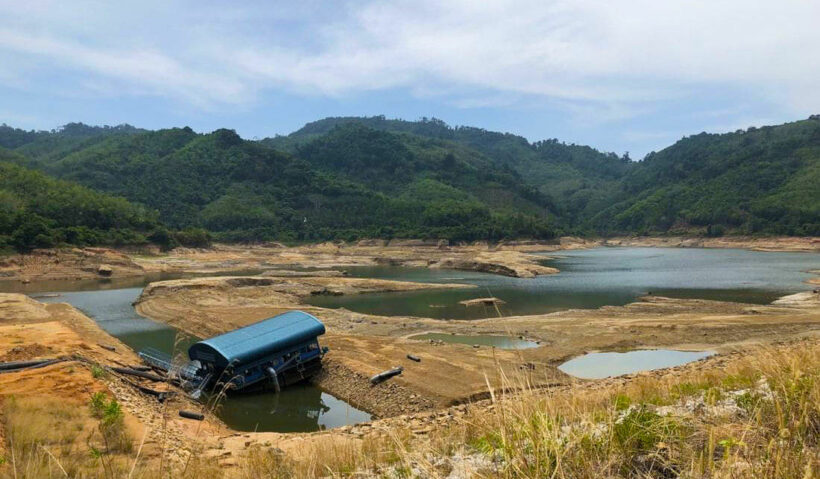 People living in 22 Thai provinces are being warned to prepare for shortages of drinking water during the upcoming dry season, due to start on November 1st.
The warning was issued by the National Water Resources Office, citing low levels in reservoirs, which are the main sources for tap water production waterworks in 22 provinces.
Areas at risk identified by the office are in northern, north-eastern, eastern and southern provinces.
Measures have been adopted by agencies charged with dealing with water shortages. including dredging water channels to allow greater volumes of water to flow into reservoirs, drilling underground wells, enlarging storage ponds and the purchase of water to supply to those in urgent need.
The Royal Irrigation Department has announced that people should use water sparingly.
There are currently about 6 billion cubic metres of usable water in reservoirs in the affected provinces, with 5 billion cubic metres reserved for consumption and ecological preservation, leaving only 1 billion cubic metres for use in agriculture.
This means farmers in the Chao Phraya river basin may not be able to grow a second crop of rice this year.
SOURCE: thaipbsworld.com
Keep in contact with The Thaiger by following our
Facebook page
.
Green Day heading back to BKK in 2020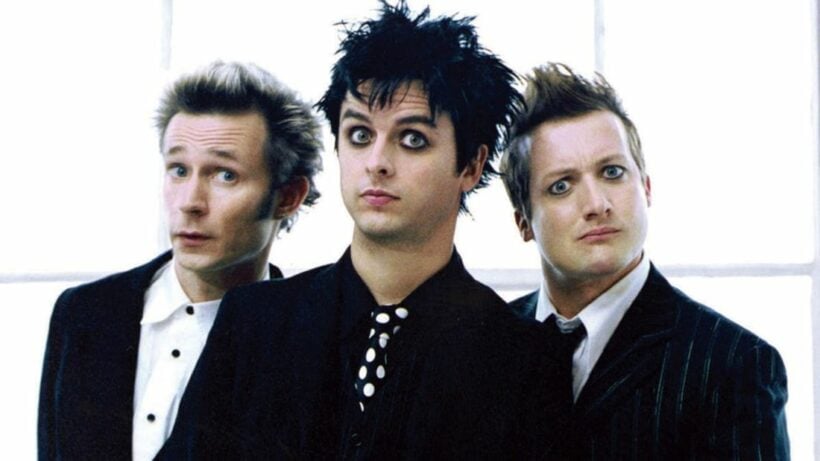 Green Day, five-time Grammy Award winners, are embarking on a global tour in 2020, including a stop-over in Bangkok during March. The rock 'n' roll Hall of Fame inductees will perform a series of concerts throughout Europe, UK, North America and Asia.
"Green Day Live in Bangkok" takes place on March 11, 2020 at Impact Arena, Muang Thong Thani. But it's not their first time. Green Day sold out concerts in their last Thai live gigs in 1996 and 2010.
Formed in 1986 in Berkeley, California, Green Day is one of the world's best-selling bands of all time, with more than 70 million records sold worldwide and 10 billion cumulative online streams of their music and performances. Their 1994 breakout album "Dookie" is widely credited with popularising and reviving mainstream interest in punk rock, catapulting a career-long run of No 1 hit singles.
In 2004, Green Day released the rock opera "American Idiot", selling more than 7 million copies in the US alone and taking home the Grammy Award for Best Rock Album. In 2010, a stage adaptation of "American Idiot" debuted on Broadway to critical and commercial acclaim. Entertainment Weekly called Green Day, "The most influential band of their generation," while Rolling Stone said, "Green Day have inspired more young bands to start than any act this side of KISS, and that doesn't seem to be changing."
Green Day Live in Bangkok 2020 is on March 11, 2020 at Impact Arena, Muang Thong Thani.
Ticket prices start at 2,000 baht and tickets go on sale on November 2 at all ThaiTicketMajor outlets via www.livenation.co.th or www.thaiticketmajor.com or call: 02 262 3838 for more information.
SOURCE: The Nation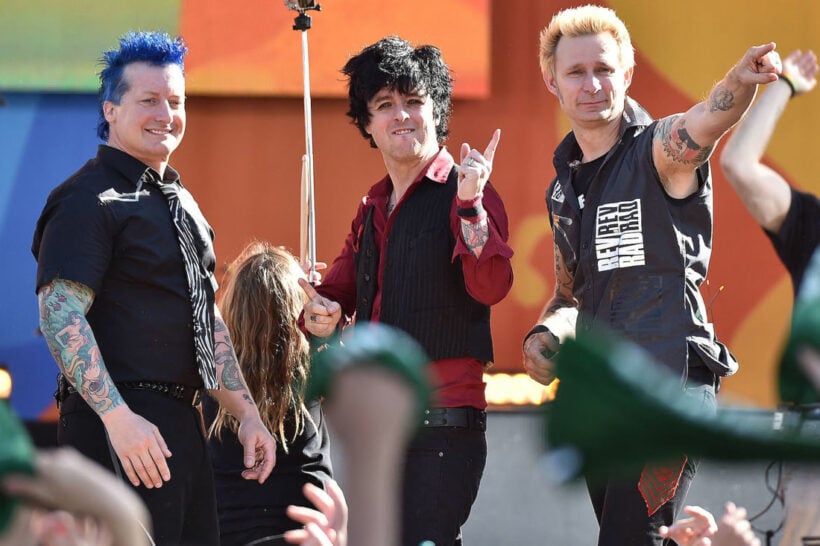 Keep in contact with The Thaiger by following our
Facebook page
.