Phuket Lifestyle: Kata Reef's beauty under threat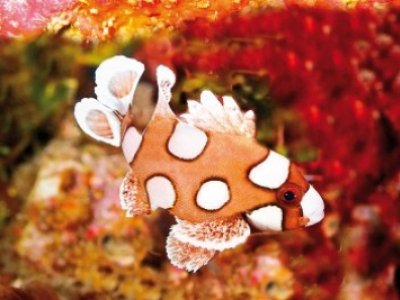 PHUKET: Geared up without letting a tank touch the pavement, four of us waddle across the hot sand of Kata Beach to take a peek at the beautiful and "at high risk" reef-system just offshore.
Only a couple weeks ago Niphon Pongsuwan, a coral expert, warned Phuket that the amount of coastal development on the island would accelerate the sedimentation of coral reef-systems along its coast, citing the northern end of Kata has a high risk zone.
Determined to see the beauty of Kata Reef before it turned into a ghost town or the mudflats of Friendship Beach, I made a last minute booking for a dive with Oceanic Divecenter.
In the water, Martin Ruhoff, an instructor at the center, points out a juvenile harlequin sweetlips vertically dancing with its head down, like a shrimp fish. The little fish squirms and wiggles, its white spots accenting each move.
The reef is a nursery, there is a wide array of stunningly patterned juvenile fish. There is a young emperor angelfish, with the distinctive almost concentric rings of blue and white along its side, even a young yellow boxfish is nestled into the corals.
A reef as close to shore as the one off Kata Beach provides a great deal of protection for young fish, and even juvenile white-tip reef sharks were spotted taking cover in the reef in years past.
However, the closeness to shore and the amount of development on the steep slopes around Kata threatens this nursery reef-system.
Though tropical reef-building corals are not plants, their distribution and growth is highly light-dependent, due to their symbiotic relationship with algae, which is why the sudden increase in sediment in the water is a serious threat.
Coral polyps do catch zooplankton at night, but many of them receive 50 per cent to 95 per cent of their energy through the photosynthetic process, as algae pass on carbon to the corals through sugars. In return the prey caught by the coral polyps supplies the algae with nitrogen, which is essential for their existence.
The effects of sedimentation on Kata Reef is obvious as we kick along its outer edge. Many of the staghorn corals are brown, and vacant.
Though there are some vibrant corals and plenty of scorpion fish and other eye-catching sea-life, there is a rundown feeling to the outskirts of the reef, like an American mining town whose mines have been closed.
Suddenly, our visibility is cut to only a couple meters as fresh sediment becomes suspended in the water. Beyond killing the visibility for our dive this sediment can blanket a reef and "suffocate" it. Not only is the sediment an issue when it settles, but even suspended in the water it causes issues by decrease the amount light that can reach the corals and algae there is a reason that we associate diving beautiful coral reefs with pristine clear water.
Martin leads us away from the edge of the reef, into the more protected middle area. The water instantly clears, it feels like we're in an aquarium.
A couple trigger fish charged past us and pairs of butterfly fish hid in the coral infrastructure. Relaxing at a depth of seven meters allows us a long dive, plenty of time to poke around the corals and discover nematodes, such as a warty sea slug.
Hiking out of the water it's thrilling to think about the ease and cheapness of a quick shore dive from Kata. But despite the beauty of the dive, there is a feeling that the reef has fallen from its former glory and that developers are knocking at the coral polyps' door with an eviction notice.
— Isaac Stone Simonelli
Keep in contact with The Thaiger by following our
Facebook page
.
Out of 37 countries, Thailand has the worst pension system, says Bloomberg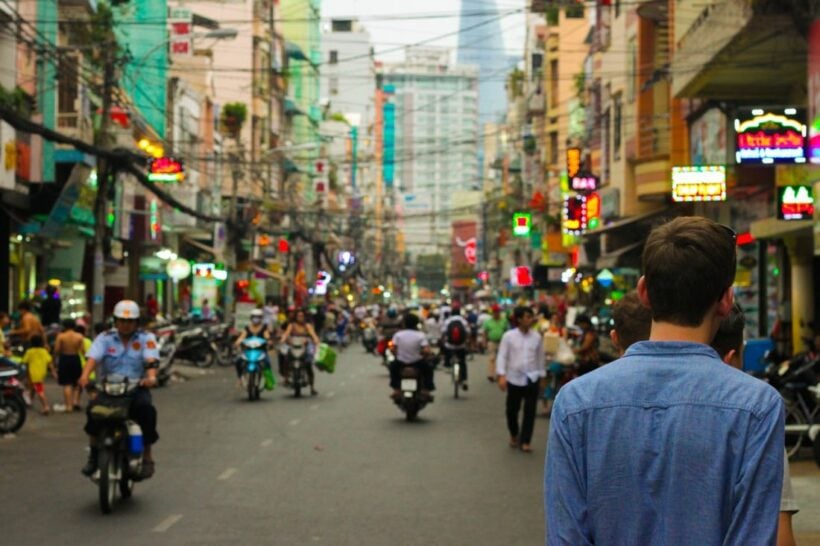 Thai Residents reports that on Sunday, Bloomberg published an article on the world's best pension systems, using information gathered from the 2019 Melbourne Mercer Global Pensions Index.
The survey looked at the pension systems of 37 countries with metrics including employee rights, savings, the number of homeowners, growth of assets, and growth of the economy. The purpose of the analysis was to determine what was needed to improve state pension systems and to gauge the level of confidence citizens had in their state pension system.
The Netherlands and Denmark were found to have the world's best state pensions, with Australia, Finland, Sweden, Norway, Singapore, New Zealand, Canada, and Chile next. Out of all 37 countries, Thailand finished last, with what the report described as an extremely ineffective and ambiguous system.
"Thailand was in the bottom slot and should introduce a minimum level of mandatory retirement savings and increase support for the poorest."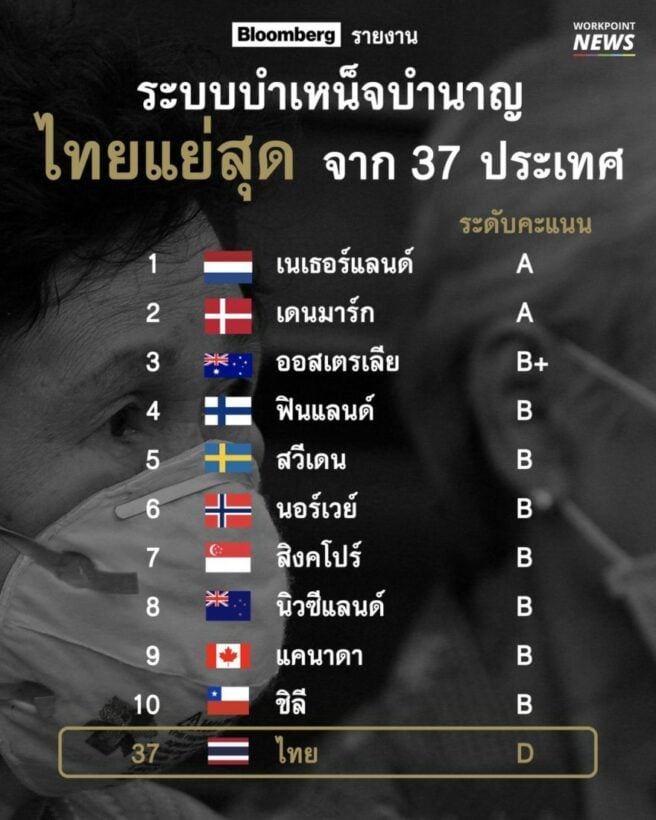 Photo: WorkpointNews
Thai Residents states that only those employed within the government system in Thailand are eligible for a pension based on salary. For most Thai citizens, pension amounts vary from 600 baht to 1,000 baht a month, depending on the recipient's age.
A report carried out by The Securities and Exchange Commission (SEC) advises Thai citizens to have at least 4 million baht saved by the time they retire, but Thai Residents reports that 60% of Thai retirees have less than 1 million baht in savings, with one in three citizens who have reached retirement age are forced to continue working in order to survive.
SOURCE: thairesidents.com
Keep in contact with The Thaiger by following our
Facebook page
.
Tax on salt content being considered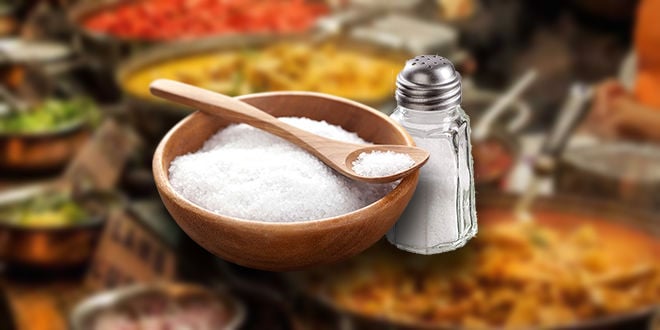 The Excise Department is considering imposing a tax on the salt content of food to encourage food producers to reduce the sodium content of snacks, instant noodles and seasoning cubes.
The director of the Office of Tax Planning said that the department is discussing a limit on the amount of sodium food can contain, in line with the standard set by the World Health Organization (WHO), which is 2,000 milligrams of salt per day.
In reality, Thai people consume an average of 1,000 milligrams per meal, making their daily intake well above WHO guidelines, according to the director.
He said any tax imposed would be at a level which would encourage food producers to reduce the sodium in their processed food without being punitive, adding that the proposal isn't intended to generate more tax revenue, but to help protect the health of consumers. Excessive sodium in the diet can lead to high blood pressure and kidney disease.
Fish sauce, soy sauce and salt would not be taxed.
SOURCE: thaipbsworld.com
Keep in contact with The Thaiger by following our
Facebook page
.
Water shortage warnings in 22 provinces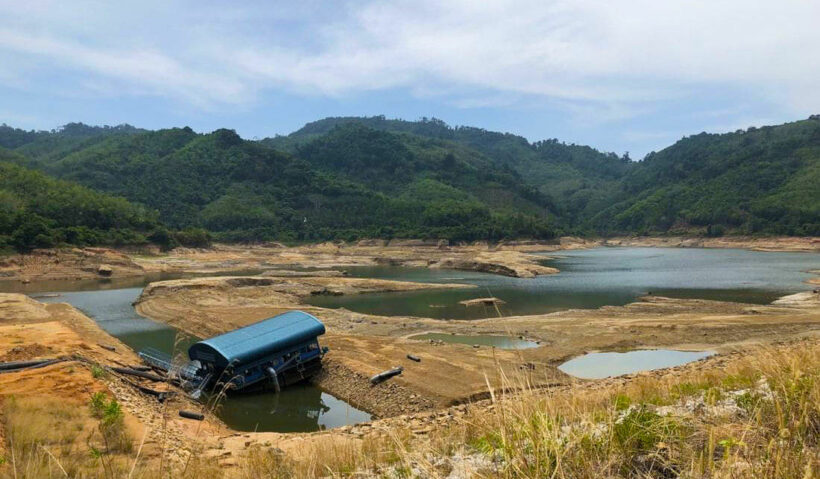 People living in 22 Thai provinces are being warned to prepare for shortages of drinking water during the upcoming dry season, due to start on November 1st.
The warning was issued by the National Water Resources Office, citing low levels in reservoirs, which are the main sources for tap water production waterworks in 22 provinces.
Areas at risk identified by the office are in northern, north-eastern, eastern and southern provinces.
Measures have been adopted by agencies charged with dealing with water shortages. including dredging water channels to allow greater volumes of water to flow into reservoirs, drilling underground wells, enlarging storage ponds and the purchase of water to supply to those in urgent need.
The Royal Irrigation Department has announced that people should use water sparingly.
There are currently about 6 billion cubic metres of usable water in reservoirs in the affected provinces, with 5 billion cubic metres reserved for consumption and ecological preservation, leaving only 1 billion cubic metres for use in agriculture.
This means farmers in the Chao Phraya river basin may not be able to grow a second crop of rice this year.
SOURCE: thaipbsworld.com
Keep in contact with The Thaiger by following our
Facebook page
.