Phuket Lifestyle: Drug addiction – Yassine's cautionary tale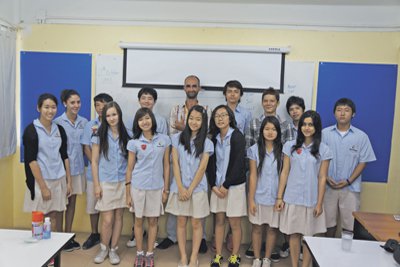 PHUKET: Morocco over the years has been romanticized by Hollywood and through the prose of numerous authors. It's a place that conjures up images of bazaars, palaces and bustling market squares. But the vision of Morocco from those looking in, is a lot different to the one Yassine Darkaoui endured while looking out from the Northern city of Tangiers.
Yassine started smoking cannabis, out of curiosity, when he was 19, and, in a way, to show himself and others that he could play with, and handle the "fire".
He then made what is a natural progression for a lot of drug addicts; moving onto ecstasy and heroin by the time he was 23.
Prior to his drug dependence, Yassine represented the Moroccan National team in Laser Class sailing events before addiction forced him to quit.
Heroin took over his life for the next eight years: " I needed more and more money, work became hard and I started to forget friends and family. When there is no heroin it felt worse than torture."
The drug controlled his life to a point where he couldn't function without it. His life kept spiraling out of control: "I was like a slave and it was impossible for me to live without the drugs.
Everyday when I woke up, I would smoke, and at work, every hour I was going to the toilet. One day my boss said to me, 'Hey, I will put a telephone line in the toilet for you as you spend a lot of time in there'."
After recovering from his second overdose, and upon the leaving hospital, Yassine thought the only escape was suicide as the grip heroin had on him was so strong.
But with the help of his aunt, who found Yassine wandering the streets of Tangiers, he spent two weeks getting clean in a psychiatric hospital – only allowed to leave under 24-hour family supervision.
At that time, he was suffering from chronic depression and had to take 20 pills a day just to feel 'normal'.
Even with the help of prescription medication he still thought about heroin everyday.
The sharp reality of the real world was a lot different from the world his drugged mind had formed over the years: "When you are high, you live more in your mind than in reality and the heroin helps the mind to create a parallel world. The longer you take the drug the bigger the parallel world becomes. You disconnect from reality and live only in your head."
The depression went away after six months but his addiction remained and he started using again.
"I took [drugs] every other day for a year and then one day, when I was with my girlfriend, she helped me to see the way the drug worked and said it would kill me or I would be poor."
Yassine decided to follow his girlfriend Adelaide to Thailand to try and break away from the addiction and start a clean new life.
He stopped taking the drugs three days before his flight.
"To break a habit you have to be positive that the mind can be conditioned to new things and it is possible to change the way your mind works."
The sun-soaked Moroccan now has the personality of a man who has been given a fresh start in life.
On Phuket, Yassine has rekindled his love affair with sailing and says spending time on the water is a form of therapy to help keep his mind balanced.
He participated in last year's King's Cup and Phuket Race week.
He says that he now wants to warn children in Phuket about the dangers of drug addiction and has recently shared his life experiences at HeadStart school, where he gave a brutally honest talk about drugs and their effects to year 9 and 10 students.
"The solution is not to put the addict in prison, the solution is to teach the young people that there are other ways to feel high," said Yassine.
"The drug is like any product and anyone has the opportunity to buy the product."
The other way to 'feel high' for Yassine is sailing, and he is about to embark on a personal challenge that will be the most demanding sailing experience of his life.
He is attempting to sail a 150 mile course in a Laser dinghy, starting from Phuket, to try and beat the record held by Olympic bronze medalist, Michael Blackburn who sailed a Laser dinghy 117 nautical miles across the Bass Straits in 13 hours.
So far he has had physical, mental and technical training to prepare him for this record breaking attempt.
He also received instruction on sailing during the night, which will be the toughest part of the challenge as he only has GPS and a small torch to guide him.
Yassine is being helped by Andaman Sea Club, the company of Chris Jongerius, CDR Pornprom "Gop" Sagultem of the Thai Royal Navy and his coach Chris Millington, who has trained the British army.
To follow Yassine's progress, visit: andamanlaserchallenge.blogspot.com.
— Andrew Scott
Third runway for BKK Suvarnabhumi Airport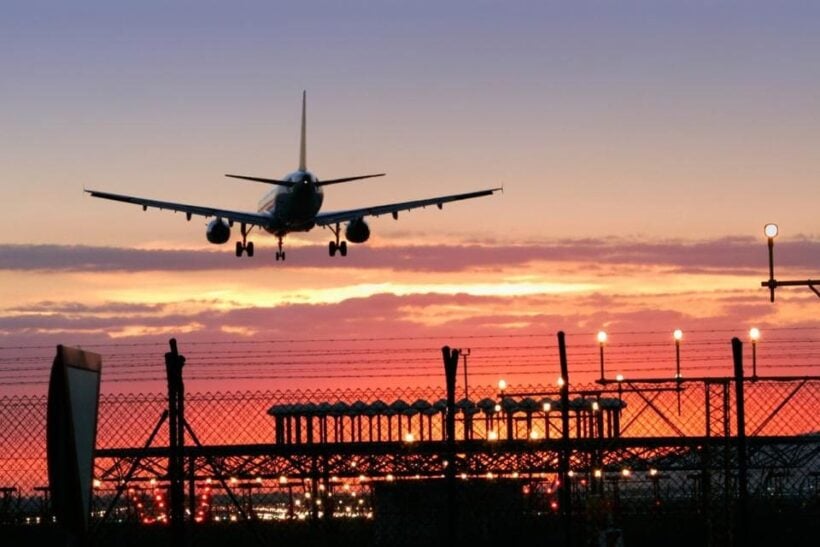 The Thai cabinet yesterday approved the construction of a third runway at Suvarnabhumi International Airport as part of the country's ambition to become the aviation hub of ASEAN.
The 21.7 billion baht project will increase the combined capacity of Suvarnabhumi international airport's runways to 94 arrivals and departures per hour from the current 64, said Lt-Gen Weerachon Sukonthapatipak, deputy government spokesman.
Suvarnabhumi Airport (aka. BKK) was opened in 2006 as Bangkok's second airport. Initially it replaced the tired Don Mueang Airport but Don Mueang was later revamped as a low-coast airport to service the growing traffic demands.
Meanwhile Suvarnabhumi Airport was, and still is, operating above its designed capacity. An earlier bid to build a third terminal has been mired in controversy and is currently shelved pending a new brief from Airports of Thailand with a new round of design bids called for in the future.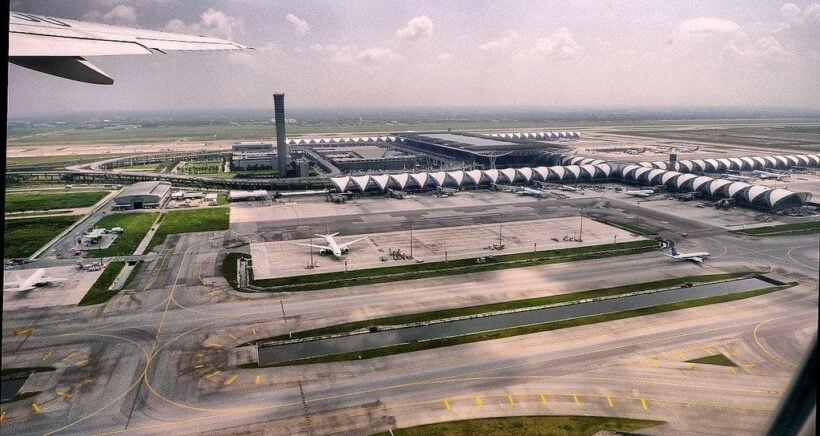 Patong's trash hero rewarded for collecting garbage in filthy canal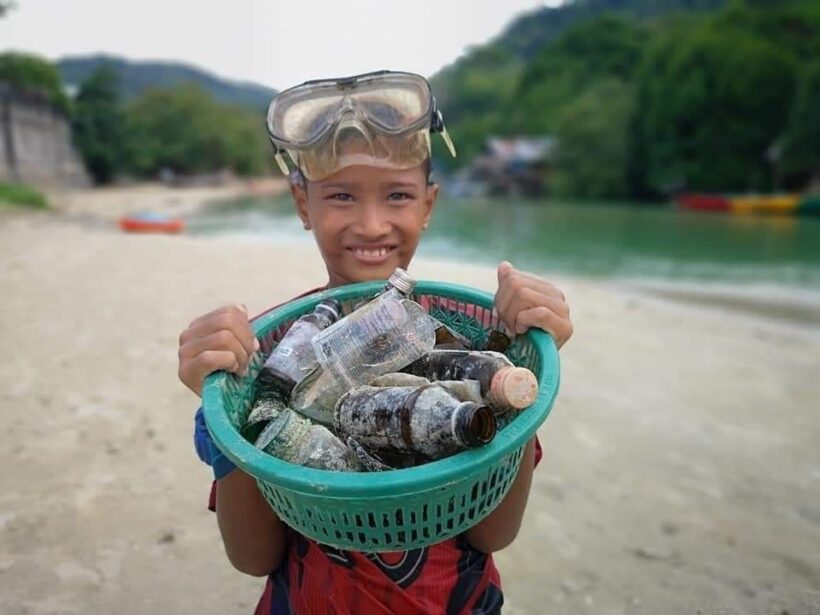 PHOTOS: Patong Police / Theeraphong Penmit / Newshawk Phuket
A Phuket boy has been rewarded after setting an excellent example for the rest of the Patong community.
8 year old Kosin Ta-ngam, who is studying at Sai Nam Yen School in Patong in Pratom Suksa Three, has been collecting garbage in the filthy Pak Bang Canal and along Patong Beach since the beginning of this year.
He lives with his grandmother and other relatives. His grandmother has been looking after Kosin since he was 10 months old.
A certificate, scholarship and life vest have been awarded to Kosin by the Patong Police Chief Col Anothai Jindamanee for displaying excellent citizen for the community as a youth volunteer and being an active part of keeping the city clean.
The Pak Bang Canal, running through the back of Patong into Patong Bay, has been a dark, dirty mess for decades. Many promises have been made to clean it up but it remains a disgraceful waterway flowing through Phuket's main tourist town.
The tiny eight year old seems to be able to achieve a lot more than the local municipality with all their money and machinery.
Kosin, you are the Thaiger hero for today and we salute you!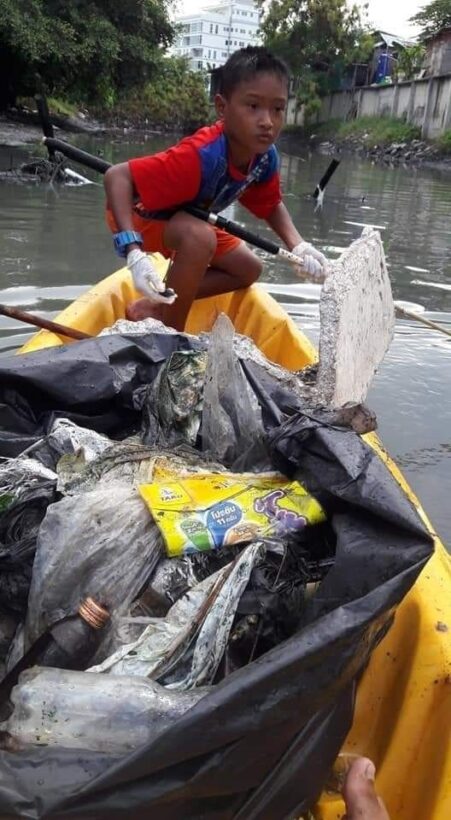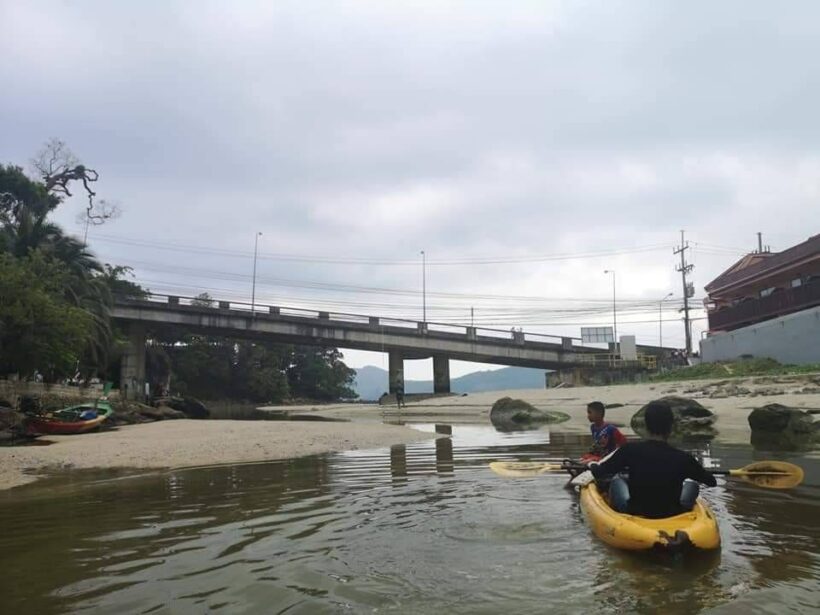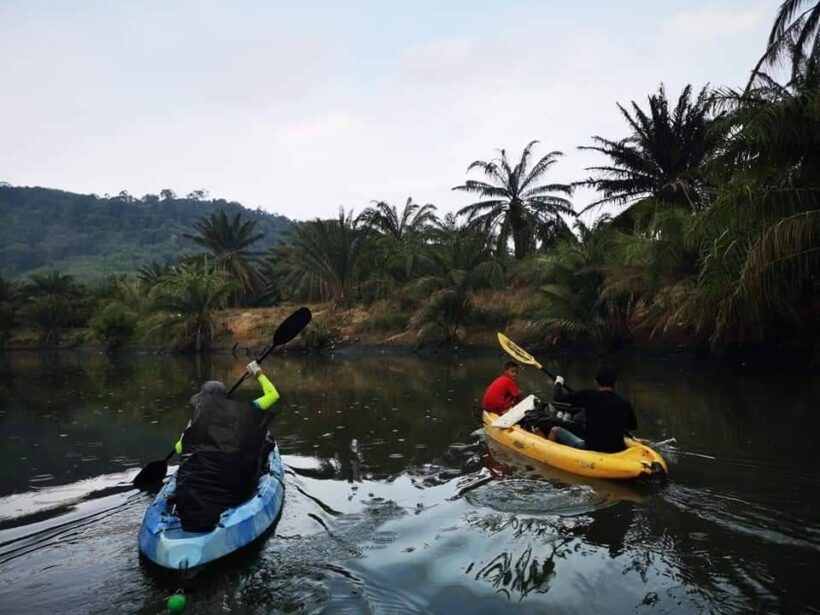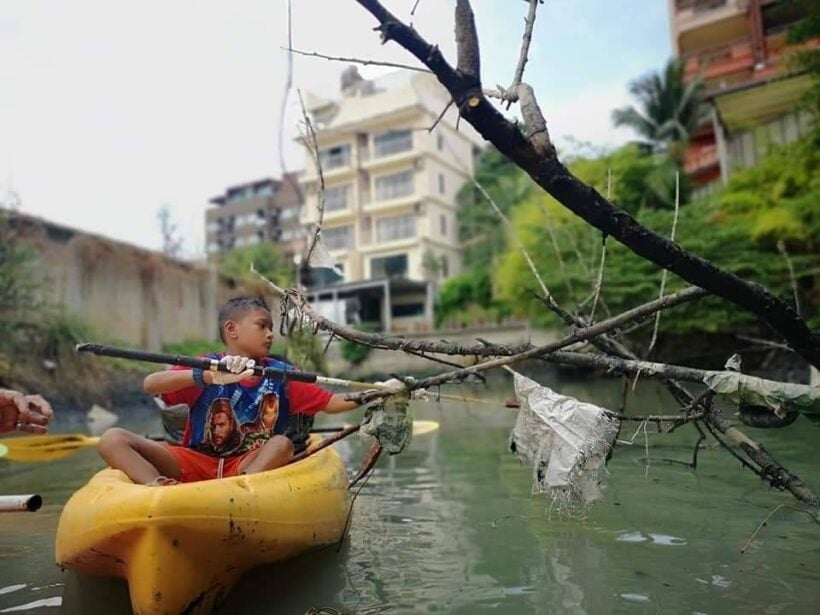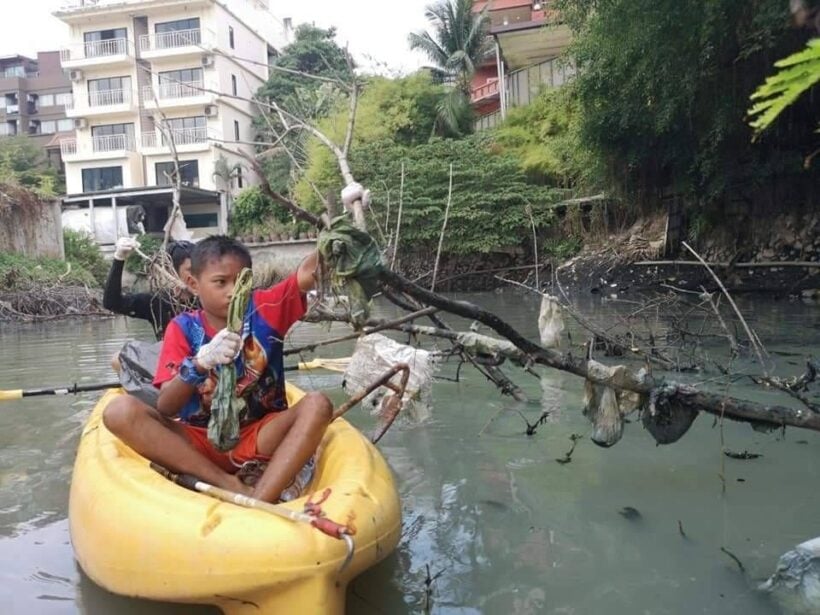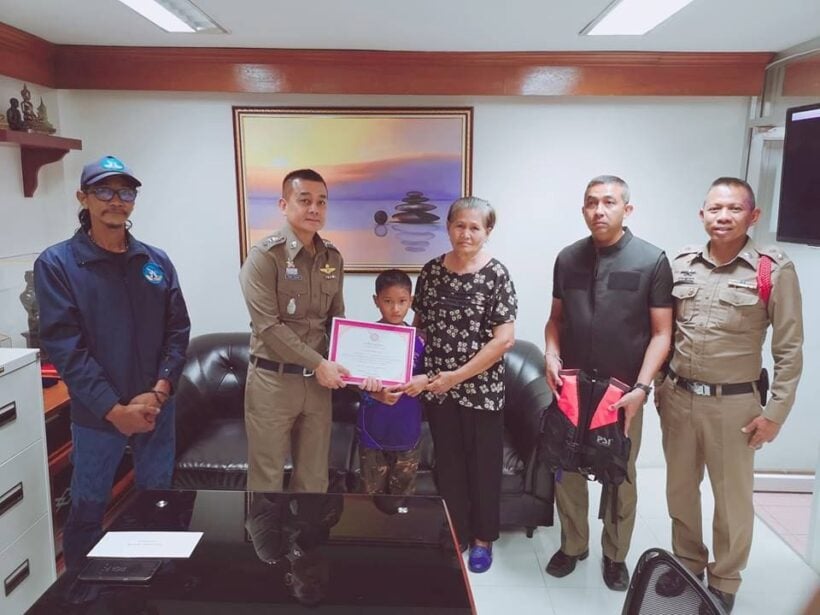 Mitsubishi testing their new regional jet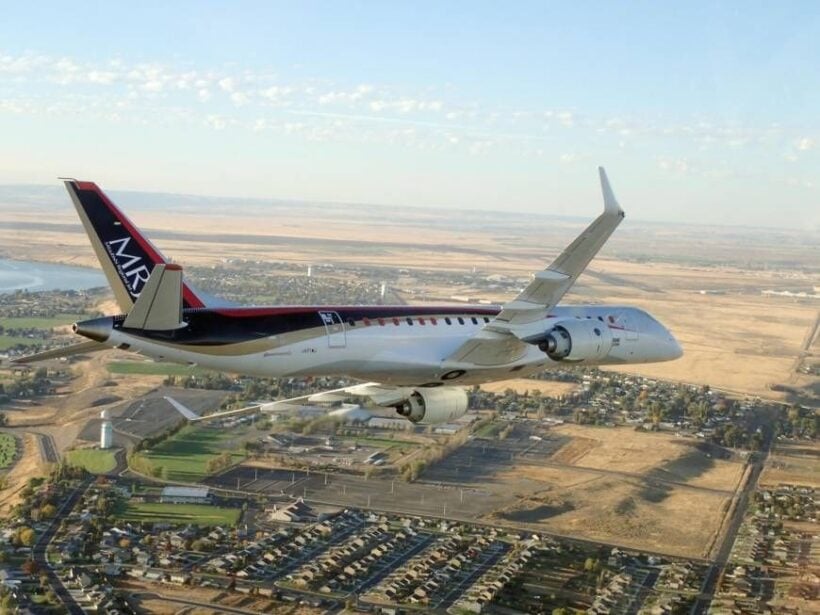 PHOTO: The Japan Times
Mitsubishi Heavy Industries' new 88-passenger Mitsubishi Regional Jet is testing the skies just as rivals Embraer and Bombardier are moving to sell off their manufacturing operations for jets with up to 160 seats to Boeing and Airbus.
At stake, particularly in the market for jets with fewer seats, is US$135 billion in sales in the two decades through 2037, according to industry group Japan Aircraft Development.
More cities in Asia and Europe are seeking to link up with each other and the Mitsubishi Regional Jet, the first airliner built in Japan since the 1960s, began certification flights last month in Moses Lake, Washington.
With fewer seats and smaller fuselages, regional jets are a different class of aircraft from larger narrow-body planes such as Boeing's 737 or Airbus's A320. The MRJ has a range of about 3,220 kilometres. The seating is 2+2 instead of 3+3 in a small Airbus or Boeing single-aisle jet.
After spending at least US$2 billion over more than a decade, the manufacturer is looking to get its jet certified and start deliveries to launch partner ANA Holdings.
Mitsubishi initially planned test flights in 2012 but blew past that deadline because of production difficulties. Now, the company, which makes ships, nuclear power plants and aerospace components, expects to have the plane ready for customers next year, a timetable that will test the company, said Mitsubishi Aircraft president Hisakazu Mizutani.
Mitsubishi Heavy is not the only Asian manufacturer betting that it can build aircraft cheaper and more efficiently. Commercial Aircraft of China (Comac) has a new regional jet in service, while Korea Aerospace Industries is studying whether to develop a 100-passenger aircraft.
"The aviation market in Asia is expected to grow further in the coming years and there will be demand for these aircraft," said analyst Lee Dong-heon at Daishin Securities in Seoul.
"The shift in the regional aviation segment we have seen over the last year or so has opened opportunities."
"The MRJ is fully capable of competing in the market."